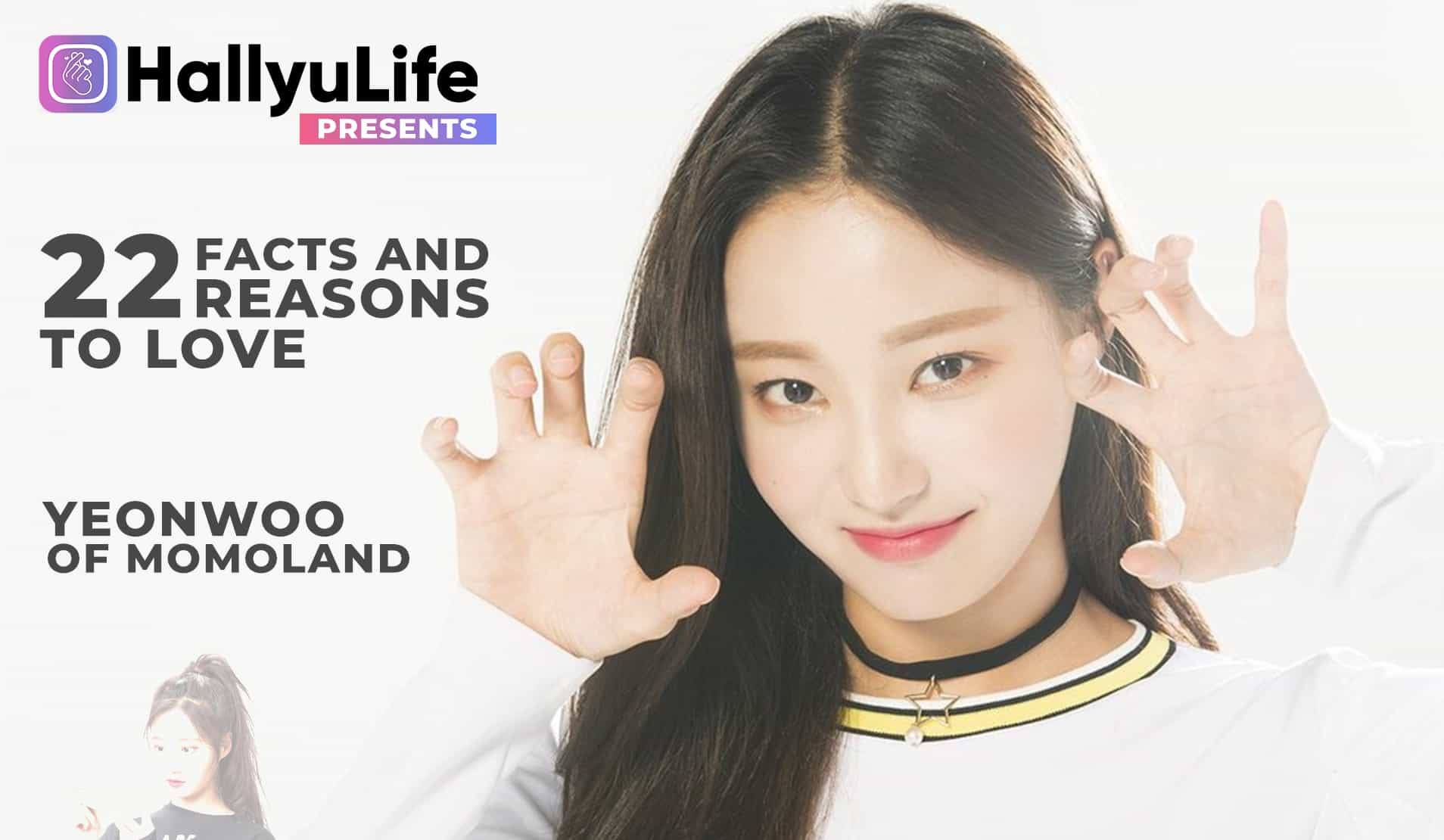 Aside from maknae Nancy, another member of MOMOLAND receives much love from fans because of her excellent visuals and body – MOMOLAND's Yeonwoo (연우), also known as Lee Da-bin.
In case you don't know much about her, we're here to give you some dose of facts and reasons about why to love Yeonwoo!
---
Profile
---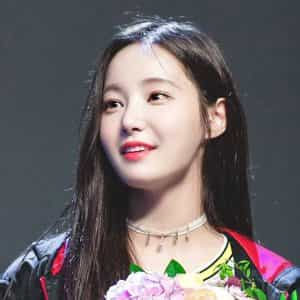 Birth Name: Lee Da-bin (이다빈)
Stage name: Yeonwoo (연우)
Position: Vocalist, Rapper, Face of the Group, Visual
Birthday: August 1, 1996
Height: 169 cm (5'7″)
Weight: 49 kg (108 lbs), approx.
Blood type: B
---
Now, here are some trivia and vital facts you might want to know about her!
---
1. Her zodiac/star sign is Leo
If you are versed about star sign/zodiac signs (on some countries), then you might want to know that Yeonwoo's star sign was Leo, which falls from people who are born between July 22-August 23.
---
2. She was on reality show 'Finding MOMOLAND'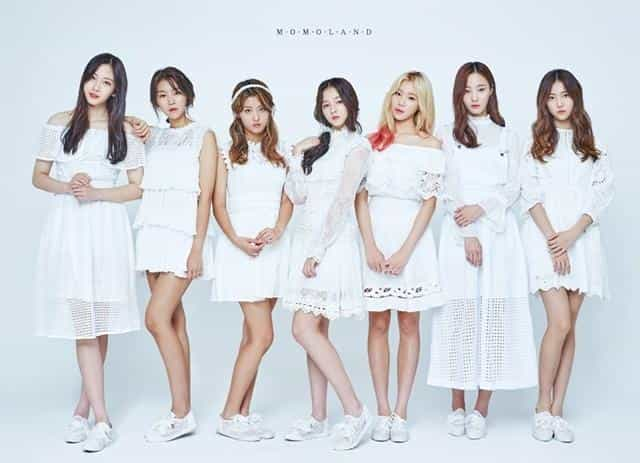 A 2016 reality show that aims to form the next big hit girl group from Dublekick, Yeonwoo, among with the other MOMOLAND members, was a part of the seven winning members of the show. The other six were Hyebin, Nancy, Jane, Nayun, JooE, and Ahin.
MOMOLAND later on added two members, Daisy (Finding Momoland eliminated contestant) on March 28, 2017 and Kim Taeha (Produce 101 eliminated contestant) on April 10, 2017, forming the now 9-member girl group.
---
3. She's good at acting. She already made her acting debut recently.
Yeonwoo said she wants to act, and she really did. She recently made her acting debut on MBC's drama The Great Seducer. Photos below are grabbed from a scene where Yeonwoo made her cameo appearance. The drama was starred by Red Velvet's Joy and Woo Do-hwan.
---
4. She is a MBK and Pledis Entertainment ex-trainee.
Before debuting with Dublekick Company (now MLD Entertainment), Yeonwoo revealed that she is a MBK and Pledis ex-trainee. Pledis Entertainment is home to K-Pop acts such as Seventeen, NU'EST and Pristin, while MBK is home to acts such as DIA and several actors.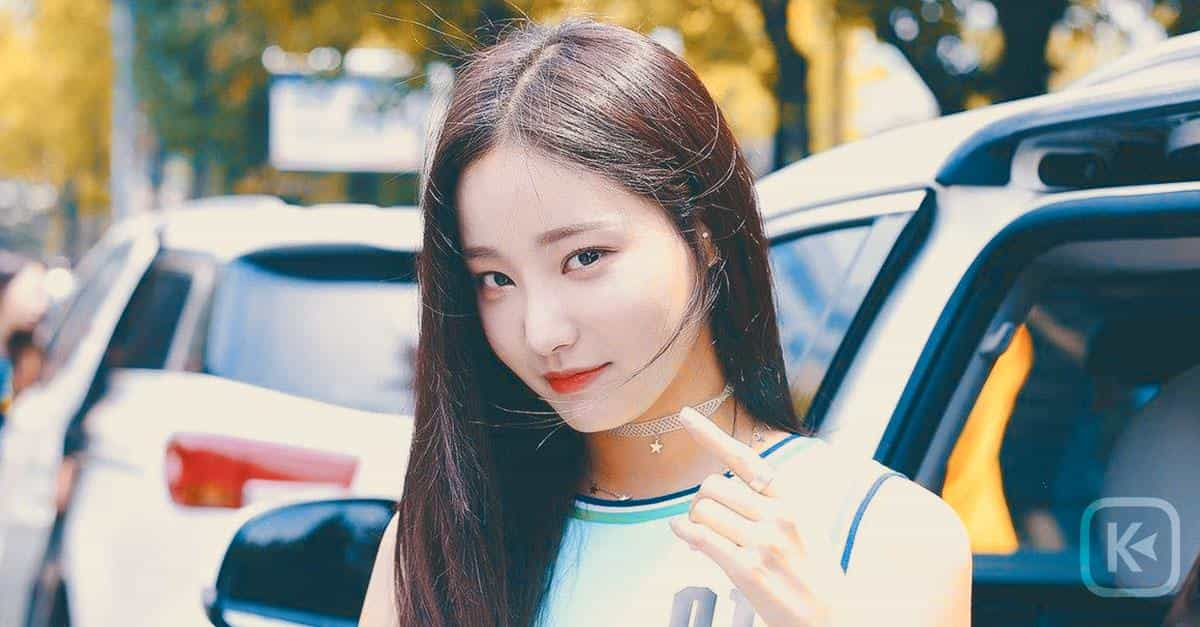 ---
5. She was previously fat.
In a photo shoot made by 'BNT International', Yeonwoo revealed, "I was actually very heavy in the past. I was shorter and weighed over 60kg (132 lbs). I was very fat for a trainee so I only ate one egg and one glass of milk a day for my diet."
After that, Yeonwoo's old photos have circulated and gained attention, proving her natural beauty is made by the best cosmetic surgery 'dieting'. As Yeonwoo quotes, "Those pictures were taken after I lost weight. They say diet is the best cosmetic surgery. I really changed a lot after losing weight so then rumors circulated, stating that I got cosmetic surgery on my entire face."
---
6. Her girl crush is AOA's Seolhyun
Who would thought that a one with a near-perfect visual and body would have a girl crush on another with the same trait?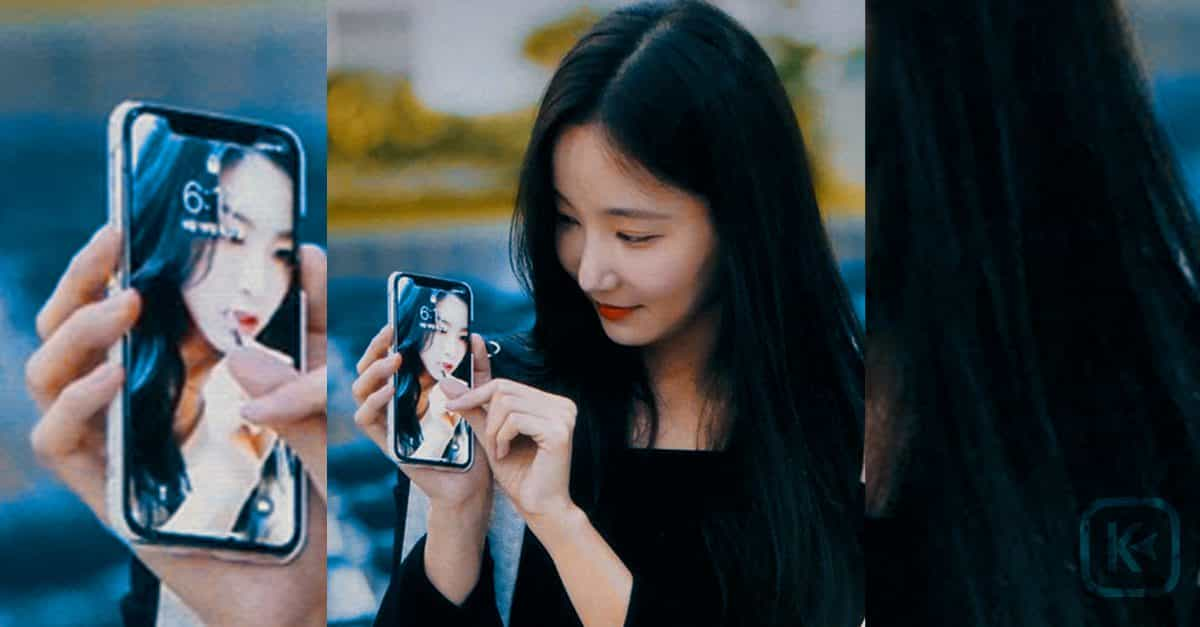 Her lockscreen on her iPhone X reveals a photo of AOA's Seolhyun, a total girl-crush package. Fans are thrilled to see Yeonwoo having a girl-crush on another popular idol, saying that Yeonwoo has a really great taste.
---
7. She has an older sister
Doing a Google search won't reveal much about Yeonwoo aside from MOMOLAND's Wikipedia page and some other articles made about her. However, on the program 'Hello Counselor', Yeonwoo had revealed that she has an older sister. And because she didn't mentioned her name (thus, we don't know her), we'll just spare her from the 'celebrity spotlight'.
---
8. Yeonwoo loves to watch anime, and she is a big fan of Whitebeard from One Piece
Yeonwoo was revealed to be a certified Anime fan, and her preferred character was One Piece's Whitebeard. Watching anime is also one of her hobbies.
---
9. Her hobbies are a little bit unconventional
Yeonwoo's hobbies might sound like usual for some, but for most, it is indeed unconventional. I mean, aside from watching movies and anime, who would love to just 'stare down at the ground', 'lie down', and 'draw your fellow members'?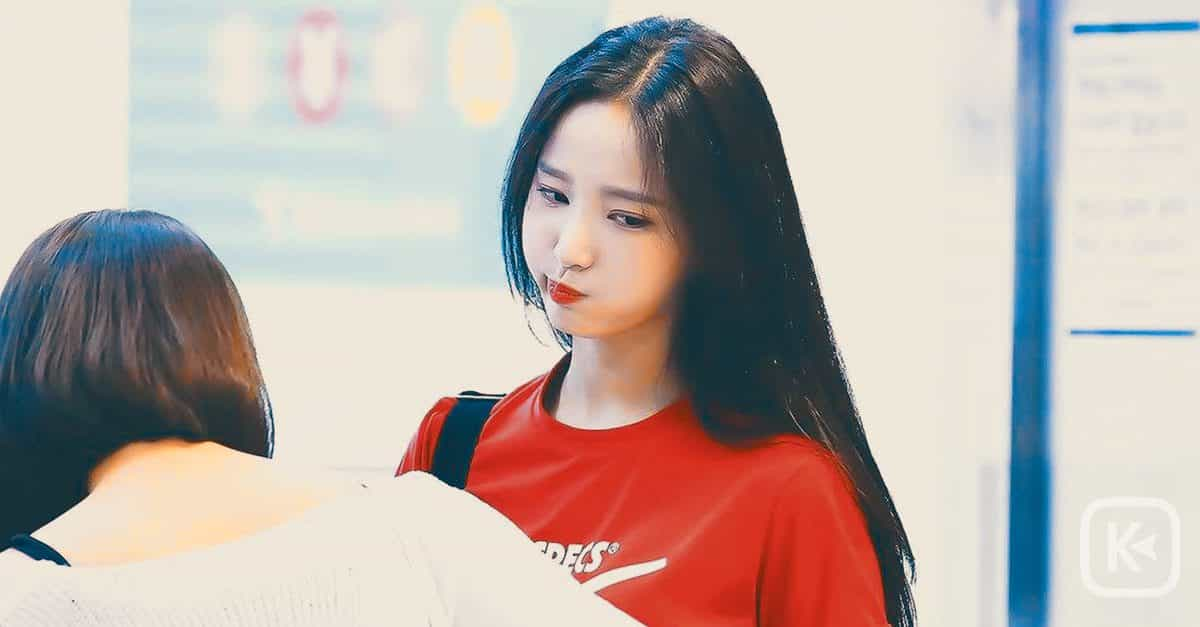 ---
10. She loves chicken?
Yeonwoo, also known as 'tsikin' or chicken lady, just loves to eat chicken. No other words here.
---
11. She appeared on Kim Youngchul's Andenayon music video
Knowing Bros members have a little contest which involves making a music video, and they ended up with 3 – Kim Young-chul's 'Andenayon' (ft. Wheesung), Hee Chul and Kyung-hoon's 'Falling Blossoms', and Kang Ho-dong & Hong Jin-young's 'I Kicked My Luck Off'.
On Young-chul's video, MOMOLAND members Yeonwoo, Hyebin and JooE have made appearances on several scenes.
---
12. Her charming point is her laughter
Yeonwoo already looks charming with her cute and sexy look, but you'll surely melt when you see her smile or laugh, even on photos.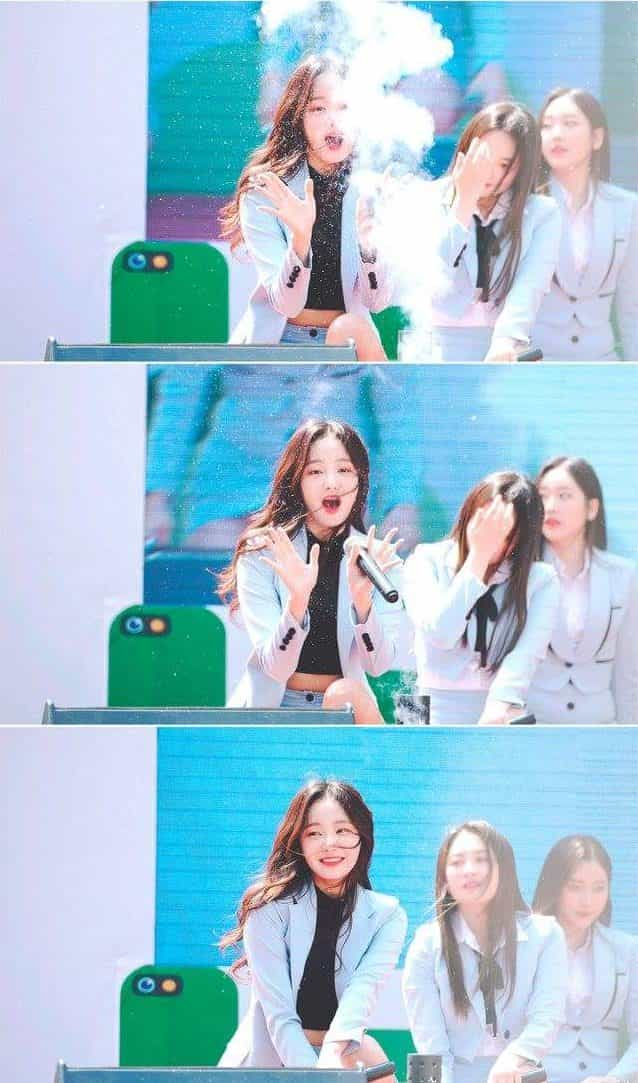 ---
13. She has a (bad) handwriting
On Pops In Seoul, Yeonwoo reveals she has a bad handwriting. We've actually looked her handwriting samples and dropping one of them here – you be the judge.
---
14. She also likes spicy foods and Takoyaki
Most Koreans do like spicy foods, but some of them don't. And since Yeonwoo is a native Korean, she will of course, like spicy foods. Aside from that, she also reveals she likes Japanese food Takoyaki.
---
15. She has a room for herself
Unlike most idols who share a room on their dormitories, Yeonwoo was revealed to have her own room in a CeluvTV interview. How awesome or lonely could it might be?
---
16. She speaks a bit slow
Also from a Pops In Seoul interview, Yeonwoo revealed that she used to live in Chungju and Eumseong, although she was born in Seoul, so she still speaks a bit slow.
---
17. Her favorite movies are 'Dancer in the Dark', 'Farewell My Concubine', 'Black', and 'Garden Of Words'.
Yeonwoo's favorite movies would define her preference at most, and indeed, those are good titles to watch on.
---
18. She was an MC on Onstyle's "Beautiful Life" and SBS's "The Show"
Most idols gets an MC job after debut, and Yeonwoo had hers on SBS's "The Show" from May 16, 2017 – August 29, 2017, with EXID's Jeonghwa and Block B's P.O as well as on OnStyle's Beautiful Life with Song Ji-hyo.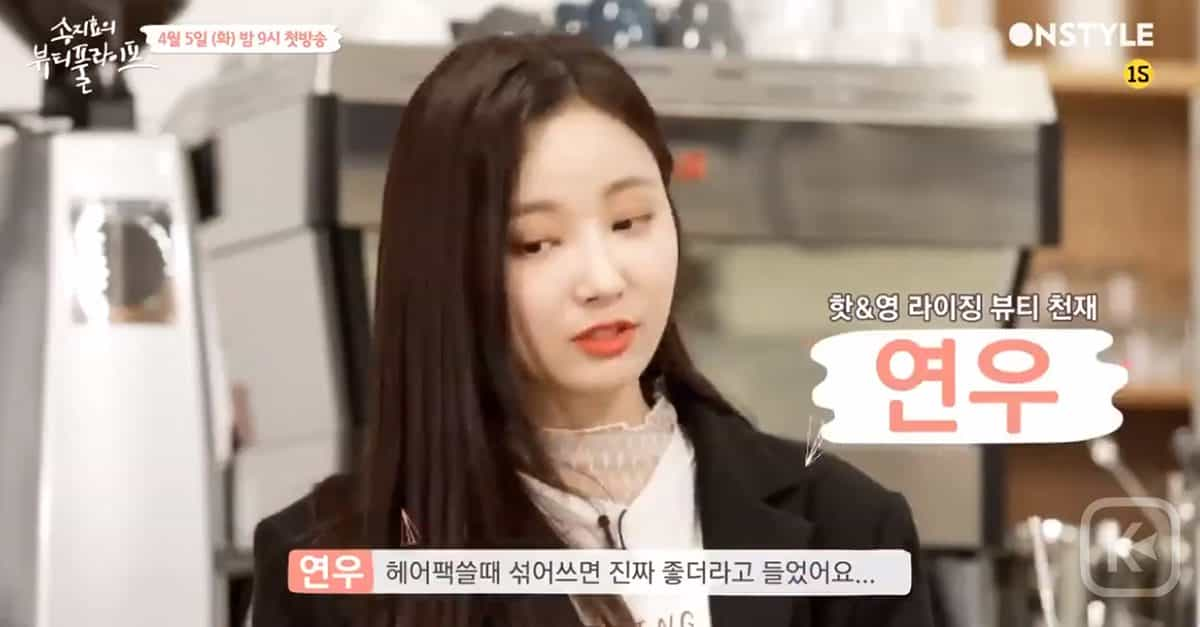 ---
19. Her nicknames are Dachilie and Yeonwoo Neulbo (Lazy Yeonwoo)
Yeonwoo might slay us every time she appears because of her stunning visuals, but who knows that one of her nicknames was 'Lazy Yeonwoo'?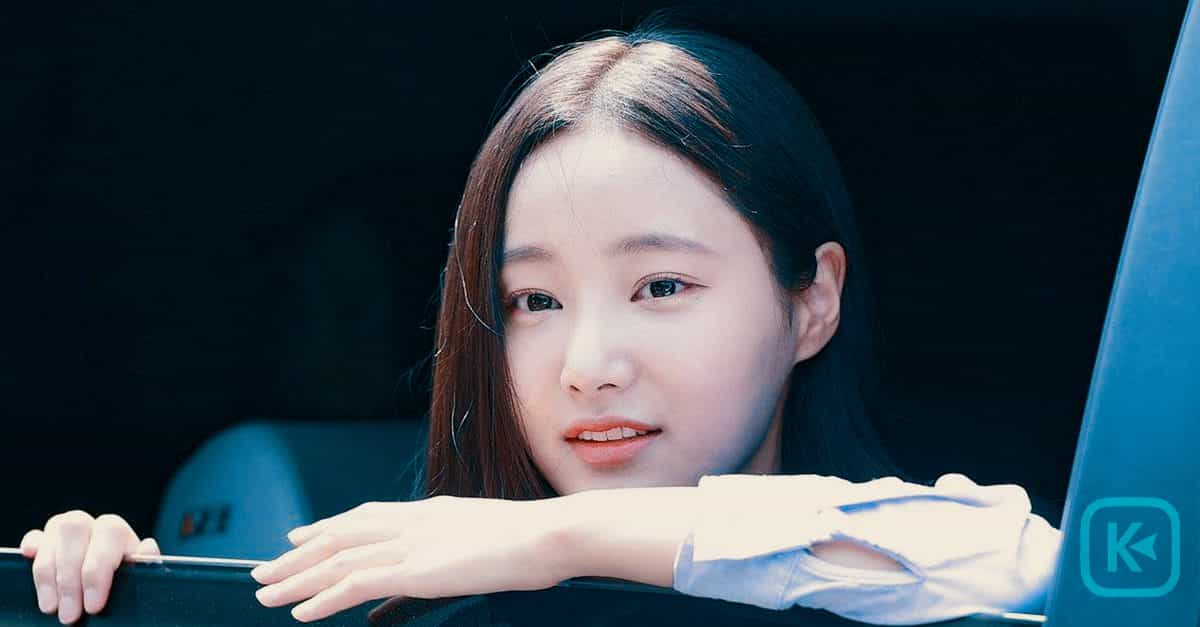 ---
20. She is said to be a look alike of many idols
From TWICE's Tzuyu to SNSD's Yoona, to a mix of f(X)'s Krystal and TWICE's Momo, Yeonwoo is probably one of the idols with many look-alikes, according to fans. Here's one of those examples:
---
21. Her ideal type is…..
"Someone funny and who seems to dislike me but actually likes me."
Also, on a photo shoot by BNT International, Yeonwoo talked about her ideal type. She picked actor Kim Soo-hyun and Lee Jae-hoon, and explained, "The sharp features with no double-eyelids are very charming."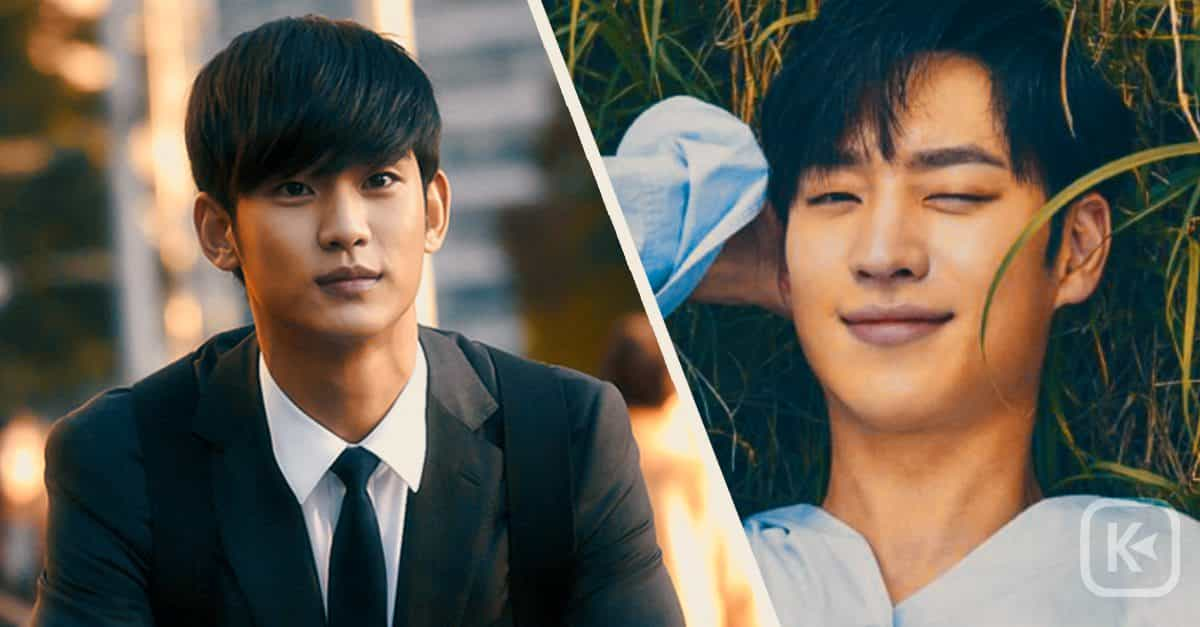 ---
22. Her Motto is….
"Live like it's the last day".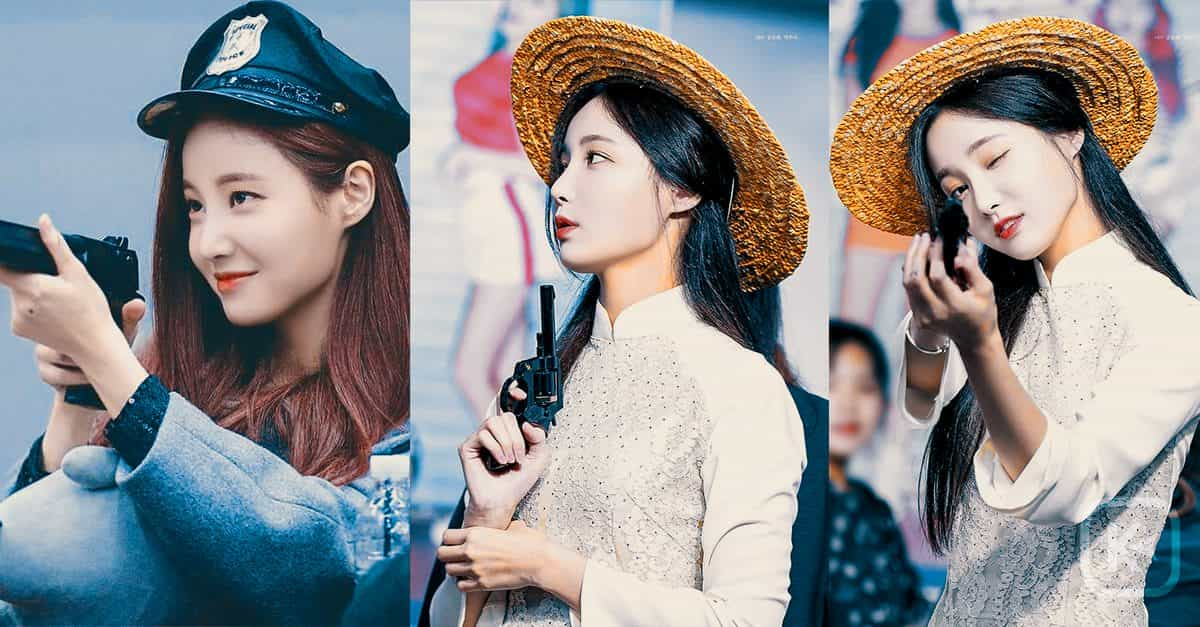 Something that I really love to apply on.
---
ALSO READ: 
https://www.hallyulife.com/18-facts-and-reasons-to-love-nancy-mcdonie-of-momoland/
---
And of course…..
Don't forget to follow HallyuLife on other social media accounts!
Facebook | Twitter | Instagram
DISCLAIMER: Some images used are property of their respective owners

THIS SPACE INTENTIONALLY LEFT BLANK.