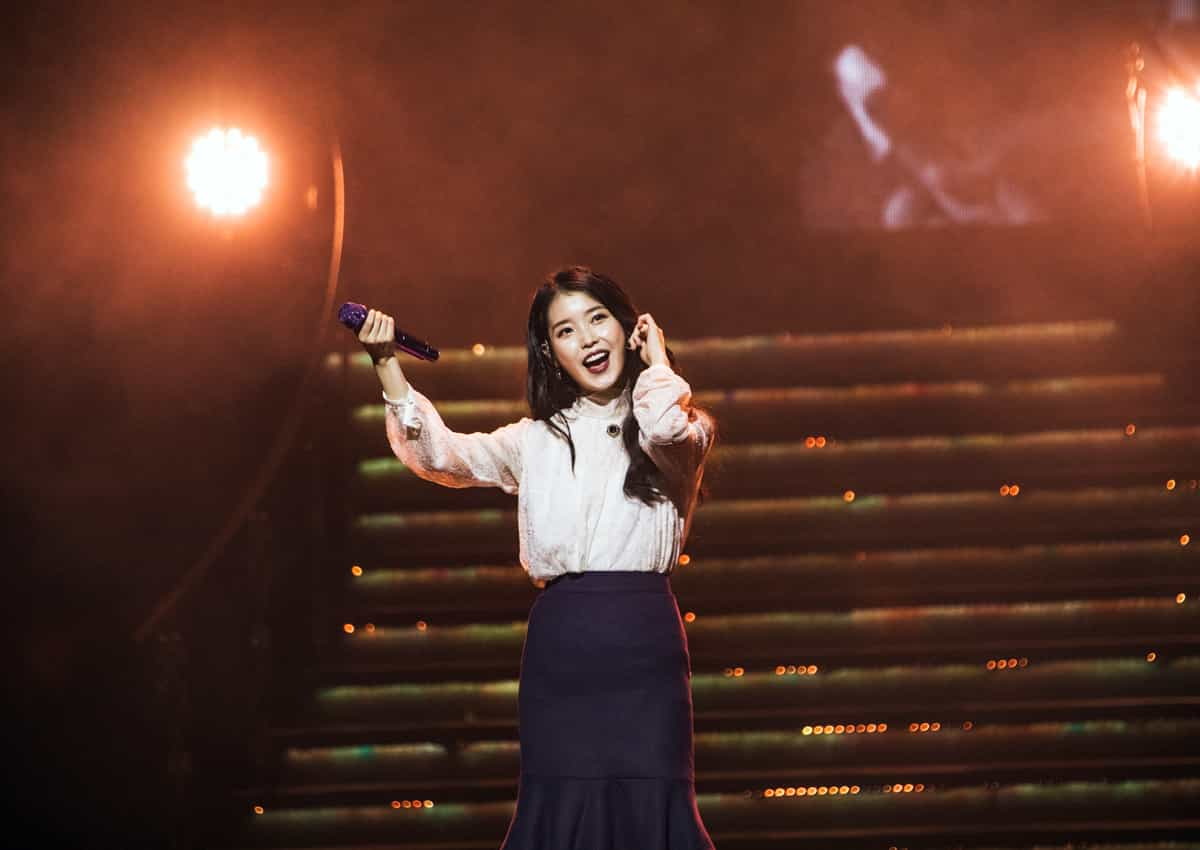 MA-AENAs! As IU (Lee Ji-eun) herself named us during her video greeting for her Manila fans (MAnila + uAENA), her first concert in the Philippines after 11 years since her debut is going to be something special. So here we are, listing some 11 reasons why her first Manila concert should be a must-go, if you're lucky enough to grab tickets – as it was now sold-out by only four hours after ticketing opened last November 17. Bear with me, I admit, this was long than what I expected. Read on.
It will be her first concert in Manila
Yes, you already mentioned that earlier, even in the title. But did you know that IU did went on a Southeast Asian tour before, but they decided to not include Manila just because, they just feel it. As it is her first show in Manila, the show will be more special, not only for her, but also for UAENAs that will be lucky enough to see and listen to her angelic vocals LIVE. That alone, is worthy enough as a reason, and that's why the next item was…….
You can listen to her angelic vocals LIVE
IU was a well-known singer in South Korea, as well as overseas, mainly due to her well-composed hits, accompanied with sophisticated and relaxing vocals that soothes down our worries by giving us comfort and peace. Now, with chart-smashing hits that regularly peaks at #1, perfect all-kills that only few artists in the K-Pop history had done, this multi-talented artist will serenade us all with her angelic vocals on December 13. Imagine a whole coliseum singing to IU's 'Through The Night'? or dancing to BBiBBi? That would be epic.
The show will take on for around four hours
I have been on many concerts before, and trust me, the usual times being with our favorite acts, not only on K-Pop, are usually short. Maybe two and a half hours isn't enough. By hearing this news from our beloved Happee Sy of PULP Live World, we are more than happy enough to get a chance to listen to IU live for FOUR HOURS. Feels like we're in for an early Christmas gift.
A little trivia about our upcoming show: #IUinManila will be the longest running kpop show that we will have.. the show can run as long as 4 hours.. ?

— ? HAPPEE ?‍♀️ (@happeehour) October 6, 2019
She will be performing her songs from her latest album LIVE
Since this tour is all about promoting her latest EP (Love, Poem) after all, we are in for a treat, as she will be performing most of its songs LIVE, with many not having the chance to see it on music shows in TV (she doesn't promote them on TV, and instead opted for a tour to meet her UAENAs). But let's be real here – she now has so many fans that love her, that promoting her songs on TV music shows repeatedly isn't necessary already.
See a live version of Jang Man-wol
Okay, we can't publish this feature without any mention of her beloved drama character here. With IU's fashion choices being hit from her drama role in 'Hotel Del Luna', her stage outfits are also expected to be a hit among concert-goers. Let's just pray that you guys can still afford them; after all the expected expenses we could expect this Christmas season.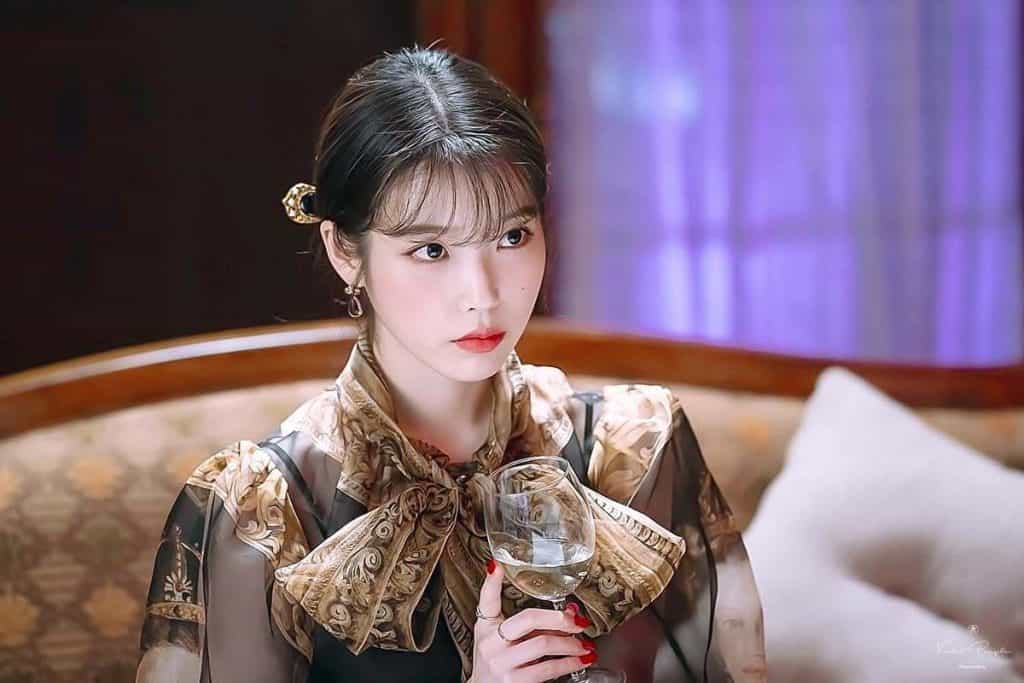 Appreciate her visuals live
Despite Jang Man-wol (I mean IU) being all that, she is still cutely sized in our eyes (like, literally – you know what I'm talking about). Her cute innocent, beautiful face, among all, is a must-see one, especially because she was good on conveying deep emotions. I can't believe we're going to see a singer-songwriter-actress in one night. Can you?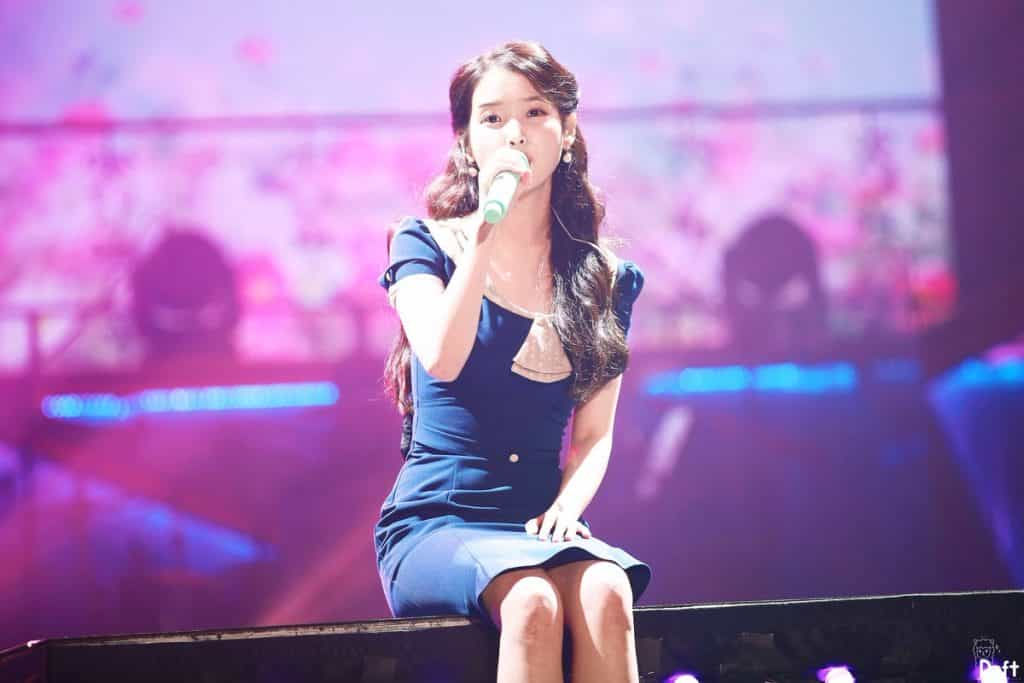 We might have a special guest
This, we don't really know yet. We aren't telling you to expect but we write this just in case. You know, the likes of MAMAMOO who came as guest into one of the shows of this tour, as well as some close friends of IU herself who secretly comes to watch her concerts. Who knows, maybe she'll bring G-Dragon or MAMAMOO once again? Again, whoever appears as her guest, would be surely epic.
A crowd that sings altogether with the artist
FORGET THE FANCHANTS. You know what, we're being known for singing with the artist altogether, not just only fan chants where we get to sing just some part aloud. Again, imagine a whole coliseum/arena singing in chorus to IU's hits and sidetracks? Also imagine being ONE of them – surely that would be an amazing experience.
Creating unforgettable memories with IU
You know what's the difference between #TeamConcert and #TeamBahay that angers me the most? It's that the concert-goers get to create unforgettable memories with the artist themselves, while those who aren't doesn't stand any chance. Yes, you can get to watch fancams from sneaky-heads who disrespect policies and still record for us (thank you, but still, please don't next time), but the feeling of being there is really, really different. It's something that you can be proud of and you can think every single time you'll see the artist on-screen.
And since it's the first time she will grace Manila with a show, let's make sure that IU will never forget the existence of MA-AENAs, and leave a great impression about how great Filipino fans are, as always.
Official merchandise is sold on the concert venue
We might think of this part as the usual, however, Kakao M (IU's agency), only release IU's merchandise usually on a limited run, and only being sold on her concerts. You want a lightstick? Perhaps your safest bet to get a genuine / authentic one is to go buy at the concert venue itself. Or even better, check out legitimate online stores in Korea to get one in case they also got them in stock. You can also get limited edition concert hoodies, shirts and many more, in case you really, badly want to and have extra money.
I ran out of ideas, but thank you for joining me on the excitement
As a proud MA-AENA myself, writing this article isn't an easy task. But for the love that we all share for IU, this was made possible.
Anyways, if you continued reading and reached this part, I would like to remind you that make sure to be responsible while enjoying at the same time. Always respect the policies defined by the organizers, and please mind of other concert-goers as well. Let's make this memorable not only for us, but also for Lee Ji-eun (IU) herself, so that she can safely return back here and think for another special show.
---
Again, thank you for supporting IU, as well as HallyuLife by reading this article. You can help us by sharing this to your friends, and spread the good word, even if you didn't get tickets to her first Manila concert. –HallyuLife.com

THIS SPACE INTENTIONALLY LEFT BLANK.