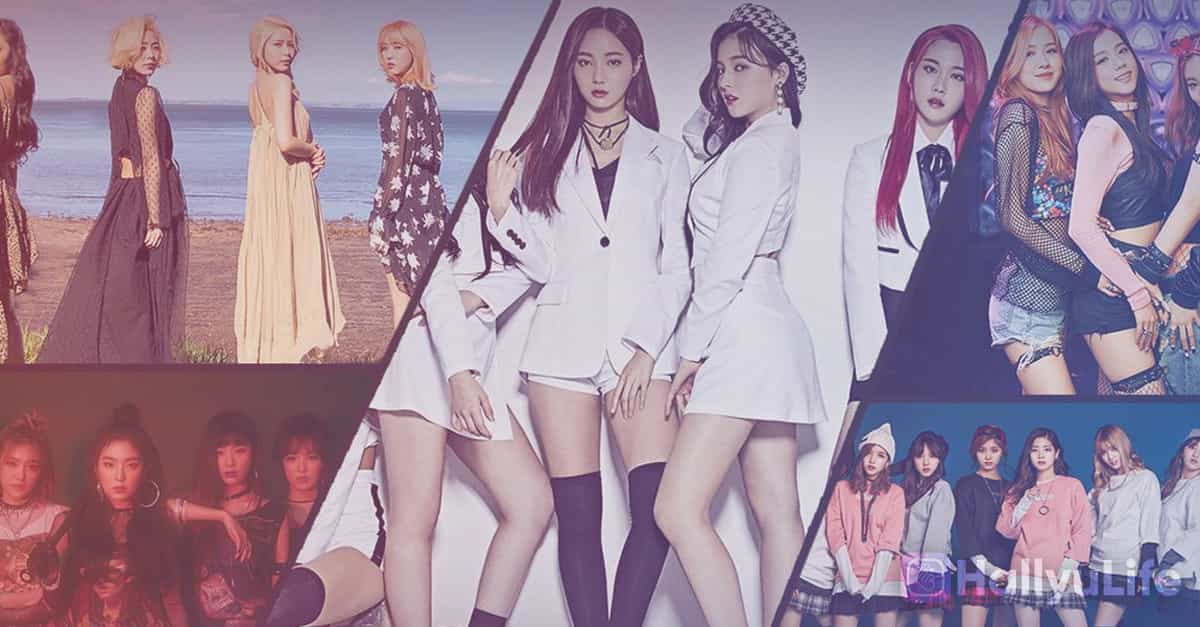 It's hard to believe, but nowadays, the spread of the Korean Wave (or what they also refer to as Hallyu wave) is undeniably visible already at various parts of the Philippines. From Korean culture, foods, entertainment such as K-Drama and K-Pop, there's nothing else that hinder the love between the two countries aside the geographical distance of the two countries.
While some of our beloved K-Pop girl groups are already touring around the world and in Asia, we always wonder that Philippines, despite a visible and a huge fanbase, are rarely included in some of these concert tours and fan gatherings abroad.
Are the amount of Filipino fans insufficient to bring the said artist here?
Now that's the underlying question. For sure, some will oppose that one saying that there's so much 'stans' of a certain girl group here, and it's visible across social media. Yes, but maybe not to the eyes of the organizers, the people behind the scenes and much more.
This post was intended to, not only invite them, but also to see how many will respond to the demand set by the fans who wants to see them live here in Manila, either for the first, or the second time around.
We might even take this seriously by adding a petition/signature campaign to be submitted by us to their respective agencies for consideration. Let us know if you want, and we'll make it possible!
Now, let's go to our Top 5:
---
1. MOMOLAND

"just feel it Bboom Bboom"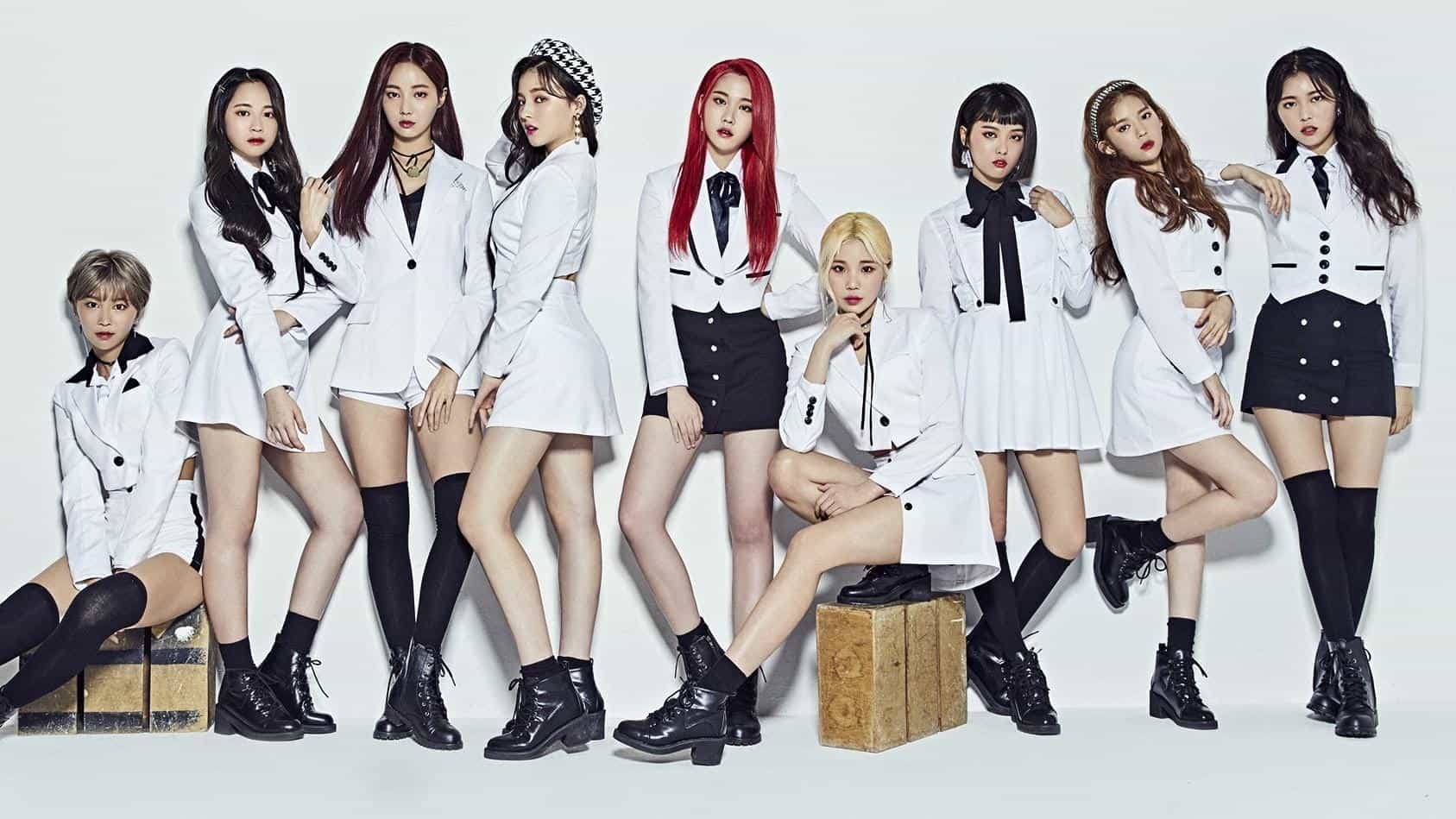 Admit it or not, but most of you have known MOMOLAND either because of Nancy or their song Bboom Bboom. We would like to inform you that there are 9 members in the aforementioned girl group, including Nancy herself, for which you all can be a fan of as well.
This makes our number one on the list because as we see, MOMOLAND's official accounts are flooded with pleas for them to go to the Philippines, in hopes to see Nancy live in Manila. They'll do almost everything to get noticed by their newfound idol – for whom we've called the 'rising social media princess' because of her popularity on social media.
---
2. BLACKPINK

"in your area"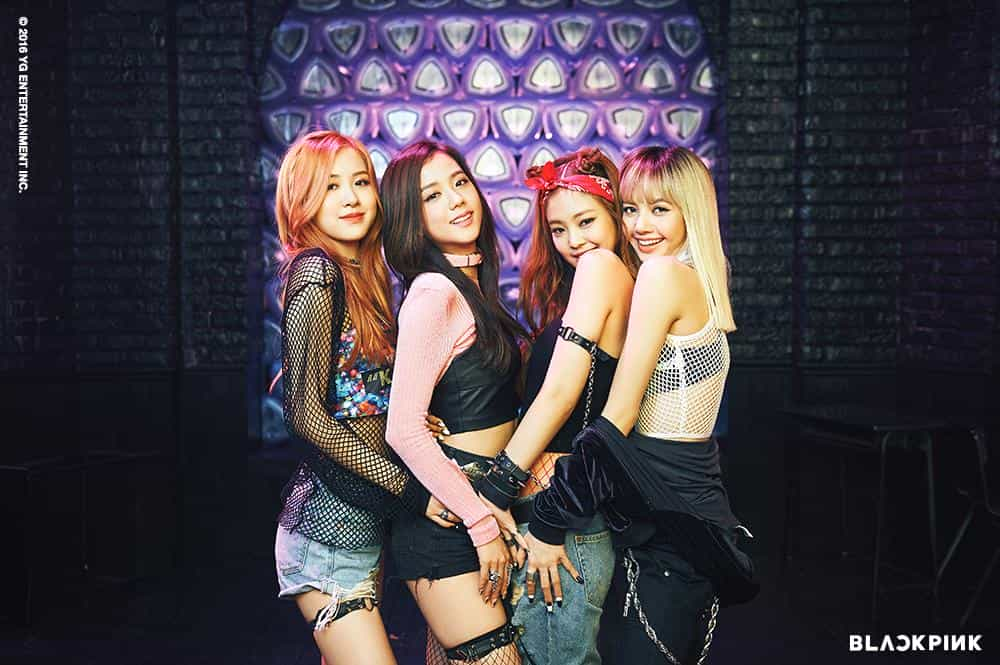 For sure, you might already know them because of their chart-topping, record-smashing and headline-making 5 songs, also their long-awaited and anticipated comeback which is slated on May of this year, after several months since their last single, As If It's Your Last.
YG's first girl group after 2NE1 is really in demand for the Pinoy BLINKs out there, and on this case, we can't say who's the most preferred because we see that most do prefer the quartet together, as a whole, and not having any bias at all, unlike MOMOLAND.
In fact, Philippines is in the top 1 among the viewers of BLACKPINK in VLIVE.
VLIVE – A video sharing/streaming platform where most K-Pop stars are in (owned by Korea's Naver Corp.)
See that demand?
Well, if you are with us, let's hope for a great comeback this year for BLACKPINK in May, and wish for YG to include Philippines in their list of destinations next time they'll organize a tour around Asia.
#BLACKPINKANUNA #YGANUNA #BLACKPINKCOMEBACK
---
3. TWICE

"What is LOVE?"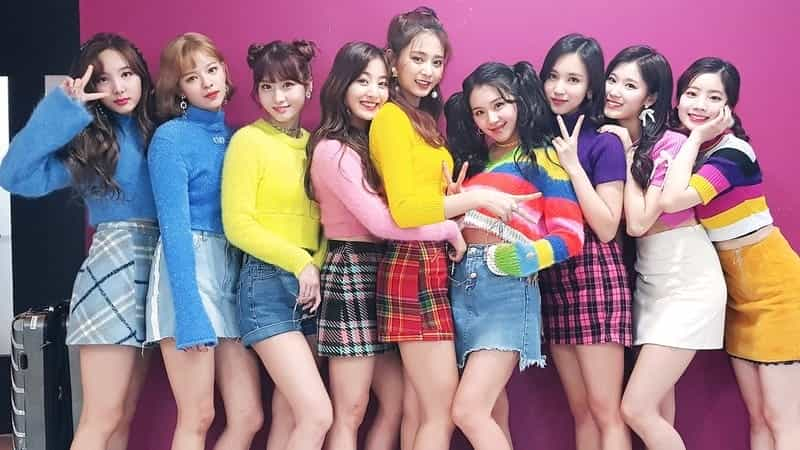 Let's be honest, before MOMOLAND and Nancy came (unless you started to love K-Pop by means of MOMOLAND), there's TWICE. Debuted on 2015, the 9-member girl group makes it name in a short period of time, and is now wrecking our hearts with their cute and sometimes, sexy comeback concepts.
While we appreciate their visuals, most Pinoy ONCEs (what their fandom is called) do appreciate their musics and even support them by buying their official merchandises as well.
Even more, there's a lot of fanpages and communities made by Pinoy ONCEs to show their love and support for TWICE. The largest group of TWICE Philippines on Facebook, in fact has more than 195,000 members, as of this writing.
Another evidence is that Philippines is again, included in the top 3 viewers for TWICE in VLIVE, following the two countries, Korea and Japan, where they officially debuted. (see photo above on BLACKPINK for reference)
See that?
Indeed, we now know the answer to their question "What Is LOVE?" #JYPANUNA
---
4. RED VELVET

"Hu da hu da hu dat boi"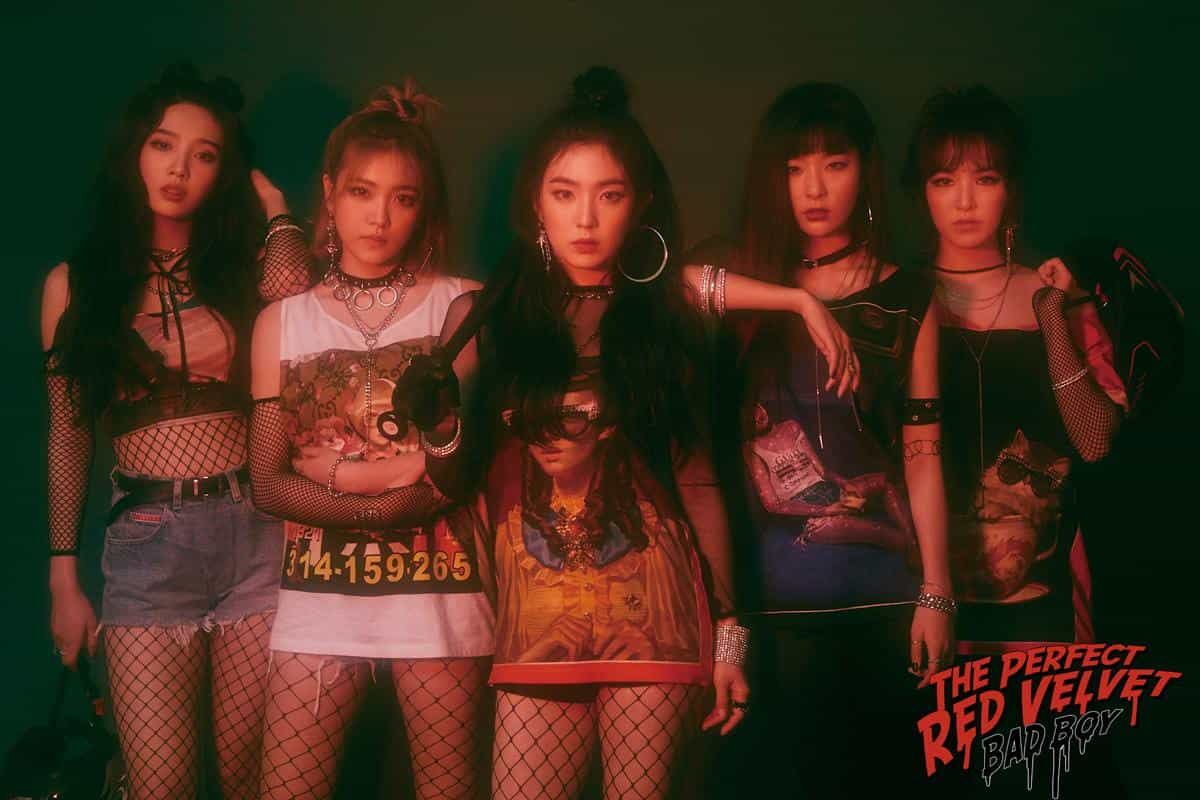 Recently making history by being the first South Korean K-Pop girl group to perform in North Korea, the quintet from S.M. Entertainment actually went already to the Philippines in 2015, and even performing at the world's largest indoor arena (Philippine Arena) along with other S.M. Entertainment artists for the 'Best of Best in the Philippines' event.
BUT, many Pinoy 'Reveluvs' have known Red Velvet recently, and they wanted to see their newfound idols once again to perform on the Philippine stage, dancing out to their hits such as Bad Boy, Red Flavor, Peek-a-Boo and Dumb Dumb.
Nothing more to explain, just listen to their songs, look on their visuals and see it for yourself why we 'stan' this girl group.
---
5. MAMAMOO

"Starry Night"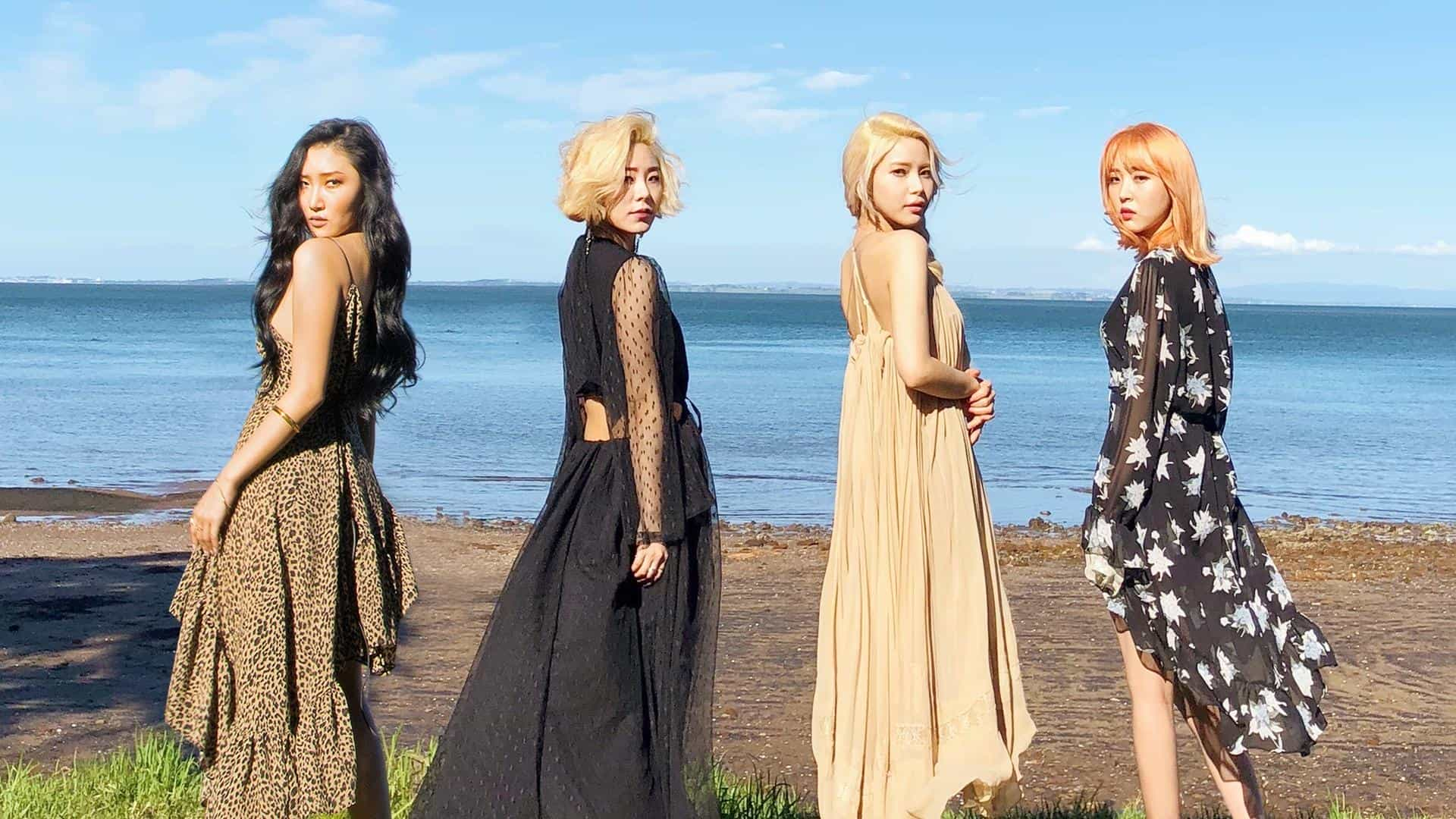 The quad-member girl group from RBW Entertainment is also making its name spread out in the Philippines, with its notable songs such as Décalcomanie and Starry Night, to name a few.
Topping the charts with their latest comeback track "Starry Night" and by releasing a special track "Everyday" to treat their fans for the former's success, MAMAMOO is surely one of the good music artists and their songs are one of the best treats in K-Pop.
The 'moomoos,' or how the MAMAMOO's fans are referred to, are really doing a great job of showing their support to the group whom did debuted since 2014, and has gained a traction of followers as time goes by.
Although one member 'Solar' shared a bad experience of her being scammed in the Philippines, particularly in Cebu on a Weekly Idol broadcast (oh come on, why?), we're still up with the hopes of RBW sending them here for an official concert tour or performance. On our part, let's Just make sure that there will be no scammaz again, after all.
---
Is your favorite artist on the list?

Help us bring them here in the Philippines by showing your response on the polls attached in the article or by sharing this article and petition until it reaches the right person and/or concerned agency.

Who knows, maybe the five of them will come or come again here!

THIS SPACE INTENTIONALLY LEFT BLANK.