5 reasons why should you watch Mnet's 'Queendom'
It was actually a great show, minus the un-necessary Mnet drama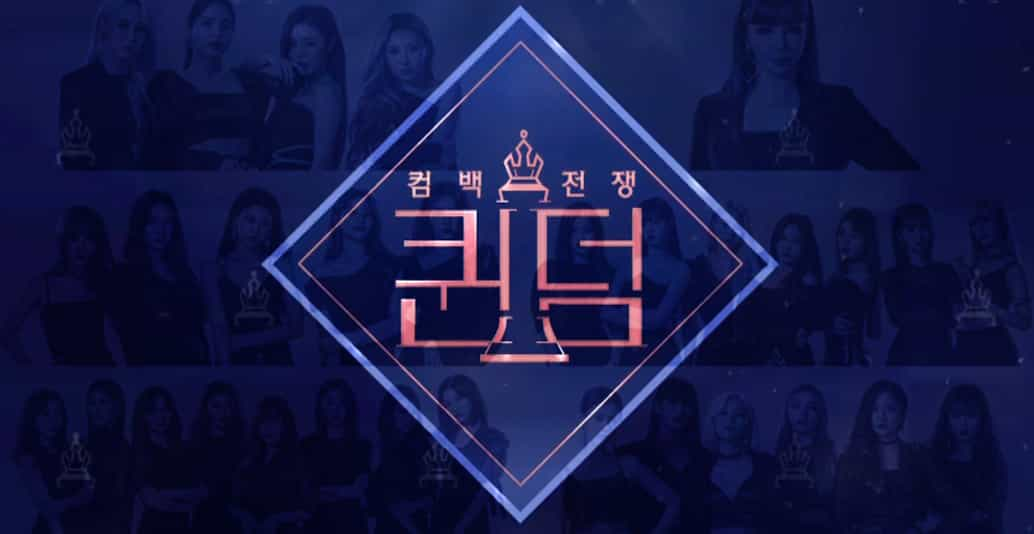 Mnet's newest survival show involving some of Korea's trendy girl groups is giving fans a stir, as it actually opened new windows and boundaries to the idols who usually don't have chances to perform special, awesome stages, which was mostly well-received not only in Korea, but also internationally.
The six K-Pop acts involved are no joke either, as notable names like Park Bom, AOA, MAMAMOO, Lovelyz, OH MY GIRL and (G)I-DLE composes the strong participant line-up.
And while Mnet itself is known for several controversies surrounding their survival shows, undeniably, they are still one of the best producers of K-Pop contents out there, and it turns out that Queendom was a great concept, minus the un-necessary Mnet drama we've all seen such as 'evil editing' and 'vote manipulation', to name a few.
So what makes Queendom a must-watch for everyone?
The special hit song performances
The first and second episode of Queendom, where the groups are tasked to perform their hit songs, brought new versions of the girl groups' hits on the Queendom stage. Performance videos were uploaded both on Naver and YouTube, resulting to a larger audience being attracted and getting lucrative amount of views, with some reaching more than 10 million (combined) as of this writing.
And if you don't have a clue how does these performance stage sounds and looks like – it's more than an awards ceremony special stage, in my opinion:
Here's (G)I-DLE's 1st place-worthy performance and a wonderful LATATA remix on Episode 2, which have amassed 9.5 million views as of writing:
And also the others re-imagined versions of their songs below:
AOA - Miniskirt
OH MY GIRL - Secret Garden
MAMAMOO - Decalcomanie
Park Bom - You and I
Lovelyz - Ah Choo
---
Cover stages that make trends
The third and fourth episode of the show, where the groups competing were tasked to cover a fellow competing group's song, has opened another sides of the participants we don't usually get to see. Ever imagined a girl group existing more than 8 years having un-seen sides to them? Yes, Queendom made that possible.
AOA's cover stage of MAMAMOO's Egoistic, one of the stages that are well-received not only in Korea but also internationally, has rose to more than 10 million views as of writing. It is considered as one of the most popular performances from a variety show already since its video release in September 12th.
And while it didn't ranked first place (OH MY GIRL did with also an another wonderful stage that really deserved it below), the love for AOA once again sparked up and it was believed that the said performance brings back and added more attention to the group.
I can't deny… they deserve that top spot
OH MY GIRL, on the other hand, from being ranked poorly on the first challenge, has rose to the first place with their 'I don't know how to describe this but it is very ethereal and legendary' stage of 'Destiny' by Lovelyz.
It even brought OH MY GIRL to the top of Naver search real-time, and even trended at number 1 in Korea on its social networks, gaining more fans and attention as well.
For many, the stage has opened a new world for OH MY GIRL, while slaying the concept that they were always known for, being ethereal. Almost all participants except the original singer Lovelyz has voted up and acknowledged that OH MY GIRL is ahead of them in terms of the cover stage segment.
Watch it yourself and I'm sure you'll become a fan after.
Also the other performances are below:
Park Bom - HANN(一) by (G)I-DLE
MAMAMOO - Good Luck by AOA
(G)I-DLE - Fire by 2NE1
Lovelyz - Sixth Sense by Brown Eyed Girls
---
The stages are 'literally expensive'
This part is more like a realization than a preview of what's inside the show. Currently, controversial reports are surrouding Queendom that Mnet isn't really responsible for paying the artists's expenses during the show, such as music production fees, choreography making, props and such other expenses that might occur during the production and exhibition of the performances.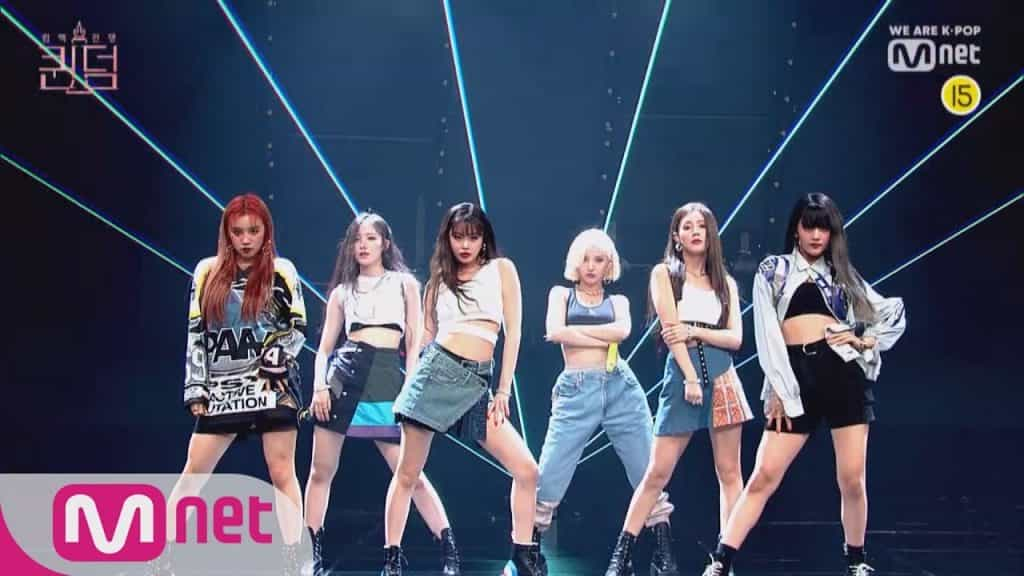 According to Mnet, one reason for this is that they don't have producers in-house, and that the artists are being paid appearance fees as well as a sum of the expenses that might occur as per their contracts for the show.
Whatever the case is, we all know that the efforts and money the artists and their companies are spending for the show shouldn't go in vain. The artists and their performances deserves the love too, and perhaps the potential exposure like what happened and what I said above would be probably a great investment for everybody who are in the show.
---
The interactions between the groups are 'gold'
While the show itself features drama due to its nature of being a competition in itself, the cool interactions between the groups who are participating is actually another must-watch component in itself. Who would thought that a competition show would bring in new friendships?
Here's a video of YooA of OH MY GIRL calling her sunbae Chanmi of AOA informally, and cheesy (from Episode 5):
---
More exciting stages are yet to come
On the next episode preview, groups are divided into two units, namely 'Vocal' and 'Performance' units. The unexpected combinations of members from different groups and acts are expected to bring out another one-of-a-kind stage on the next episodes.
---
Are you watching Queendom already? Then tell us who do you think would win the show thru the poll below: