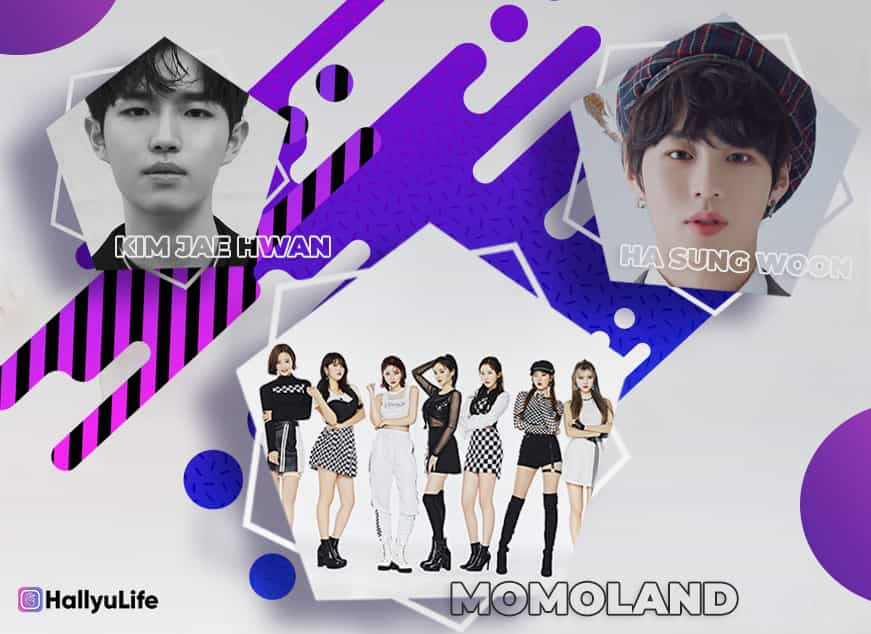 MANILA – There's only a few days away from the return of three K-Pop acts this Saturday, October 5 at the Smart Araneta Coliseum for Good Friends In Manila!
So if you're feeling the need to be ready, we got you as we take our two best picks from MOMOLAND, Kim Jae Hwan and Ha Sung Woon's setlist in order to get you hyped.
In case you want details for ticketing and others, you might want to check out this article first:
[jnews_hero_13 include_post="5326″]
Now, let's jump on to the list!
---
MOMOLAND
Spoiler alert: They have the most number of songs on the setlist we've obtained (we'll keep the full setlist secret right now), and some of them we're performed previously during their first fan-meeting last January! No introduction needed, because you perhaps already know them since the group is well-covered here on HallyuLife.
Wonderful Love
Considered an under-rated song from the group (based on feedback from fans), the EDM version of Wonderful Love, which we also happened to have a fancam of, is included in this show's setlist. Get ready to groove on with their hippy dance moves and sing along with this one!
I'm So Hot
I swear, we had a hard time picking out songs from MOMOLAND's setlist, but we decided to pick this as it is the first time that the group will perform this in the Philippine stage. A bop in itself, I'm So Hot might be your next dance routine, in case you haven't added it yet.
---
Kim Jae Hwan
A former contestant of PRODUCE 101 Season 2 and former main vocalist of the project group "Wanna One", Kim Jae Hwan, who is now working as a solo artist, and re-debuted with his title track "Begin Again" from his first solo album "Another", which was considered to be a success in itself. He also lended his voice to several K-Drama OSTs.
Begin Again
This song, which had more of R&B feels, is Jaehwan's debut track as a soloist. Aside from the fact that he acted with the actress Kim Yoojung on its music video, it highlights Jaehwan's voice which was loved by Wannables as well. In fact, when I listened to this song, I was instantly hooked up and decided to play the rest of his discography. And that brings us to the next one which is
My Star
This song is all fitting in itself. Its groovy progression combined with Jaehwan's voice could be described as a perfect combination, making it one of my recommended tracks for starters.
---
Ha Sung Woon
Also a former "Wanna One" member, Ha Sung Woon also re-debuted as a solo artist last February with his first mini album titled "My Moment". He is also known to be a rising star, after his sold-out solo concerts and fan-meetings. He also previously released his second mini album "BXXX" last July, which garnered first place on two music shows, "The Show" and "Show Champion".
Blue
In my opinion, songs like this with strong grand piano as chords and electro-synth combined won't dissapoint at most times, and perhaps Blue is one of them. From his album R&B, this is one of the bops you'll surely hear this Saturday, so get yourselves ready to sing and dance along with it.
Tell Me I Love You
This one is from Sungwoon's album 'My Moment', and it might be a sidetrack, but it is surely good to listen on. Anyways, this is also included on his setlist so perhaps we'll have him see this perform live.
---
Are you excited to see them live this Saturday at the Smart Araneta Coliseum? Yeah, we are, too!
Check out more details about the show here.
Good Friends In Manila is promoted by DnM Entertaiment and is organized by MLD Entertainment. Tickets are available thru TicketNet outlets nationwide and online thru their website.

THIS SPACE INTENTIONALLY LEFT BLANK.