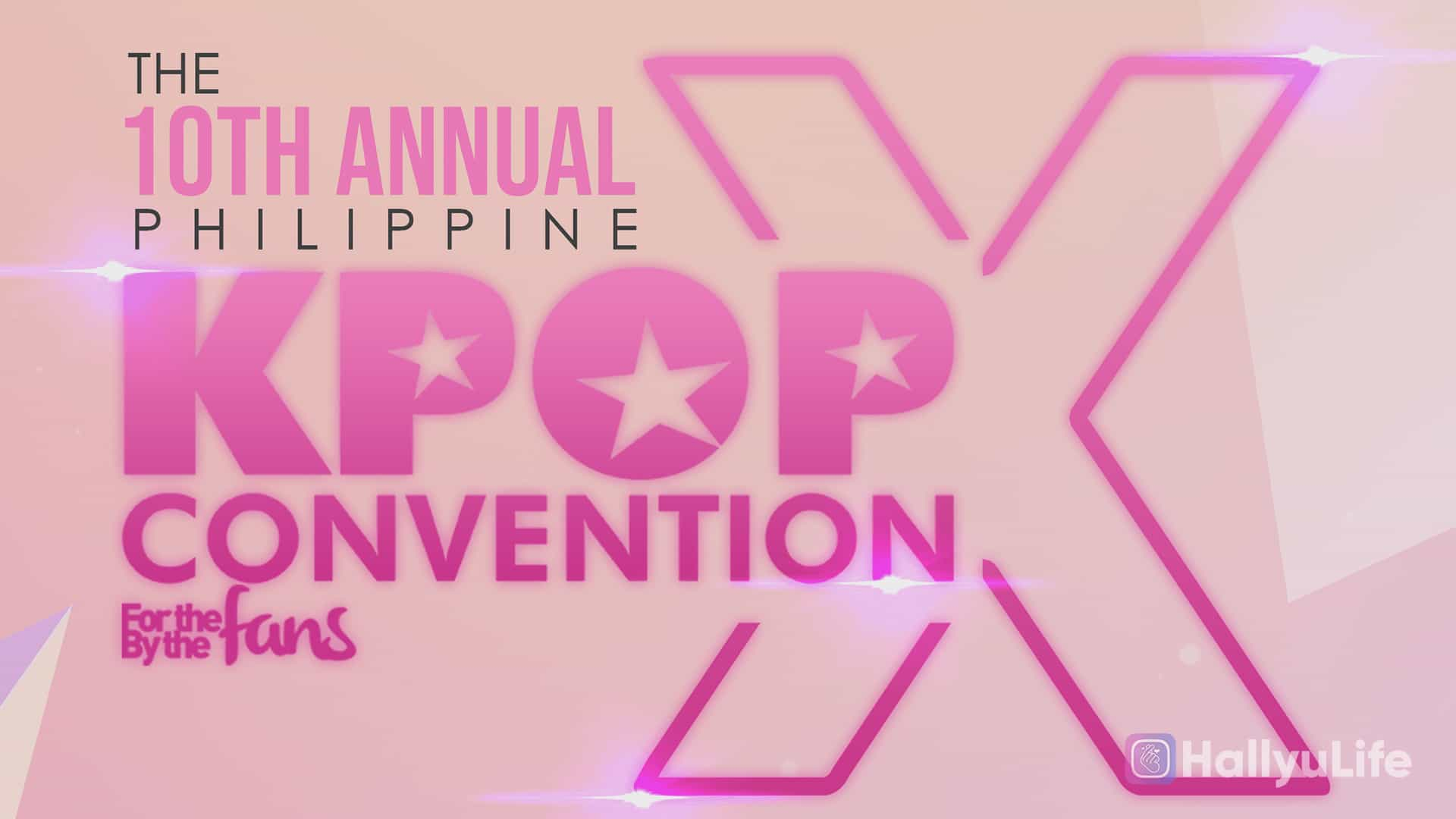 The tenth installment of Philippines' largest and most prestigious K-Pop convention is happening on March 3, 2019 at the SMX Convention Center in SM Aura, Taguig, and here's what you should know.
Whether it's your first time attending or a veteran, the KPOPCON X will surely offer a lot for the Filipinos' craving and thirst when it comes to Korea's pop culture. Celebrating its tenth year, the event will focus primarily on its theme 'For The Fans, By The Fans', which sounds familiar if you are inclined on the e-sports or gaming scene.
Fans should anticipate special segments which also throwbacks to how it all started, and will see how much of an impact did K-Pop made on the Filipinos and its unwavering support towards the said pop culture.
Aside from that, fans should also expect: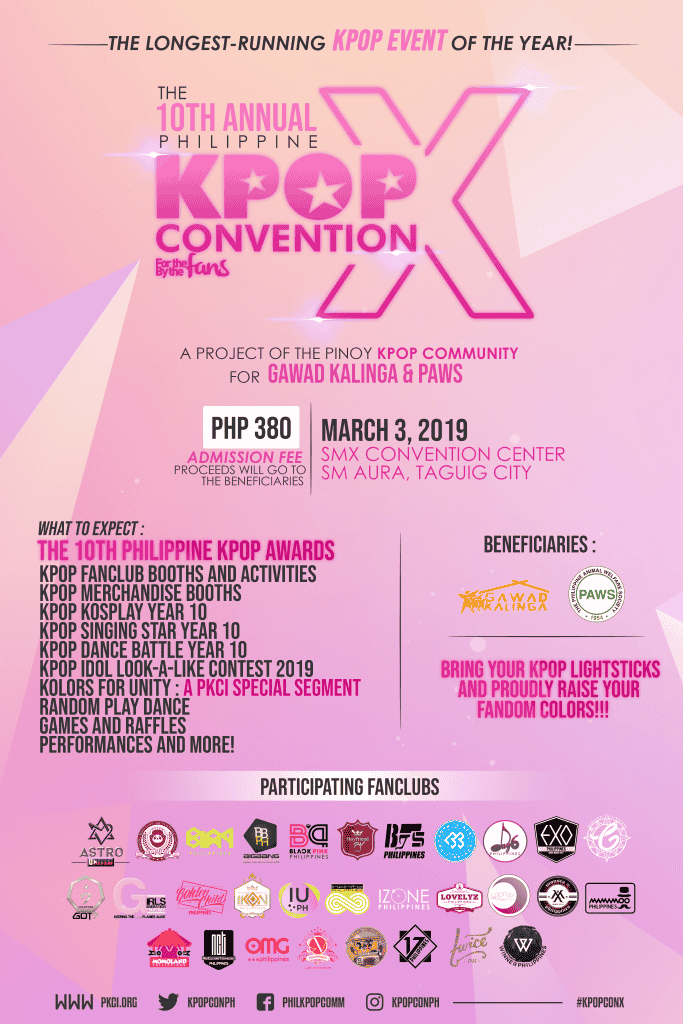 The 10th Philippine K-Pop Awards will also be held on that day, giving awards to K-Pop acts and personalities, as well as PKCI special segment called "Kolors for Unity," which will be a show of colors from fans' light sticks and more.
There are a ton of affiliated Philippine K-Pop fan clubs participating, as well as a lot of exciting events and contests which would surely hype up the attendees and make the event more exciting.
The K-Pop Dance Battle is obviously a competition among K-Pop cover dance groups. Participants should pass the auditions first wherein they will be judged based on criteria such as execution, costume, choreography and "stage presence." The finalists will compete again at the 10th Philippine K-Pop Convention on March 3.
There's also K-Pop Kosplay where fans will obviously cosplay any K-Pop artist of his/her choice as well as K-Pop Singing Star, which is obviously a singing contest that is open to individuals and groups of all ages.
K-Pop Idol Look-A-Like, on the other hand, is an online contest wherein individuals who look very similar to K-Pop idols will share their photos that will be voted on thru social media. The top four winners will be announced on February 21, and will be contacted to participate in a photo shoot, and will be awarded on March 3 at the convention proper.
Expect also fun games and raffles as well as performances and more. Admission for the KPOPCON X is priced at PHP380 only and tickets are available on the event day only.
Proceeds on the event will go towards supporting the cause of raising funds for Gawad Kalinga Development Projects and the Philippine Animal Welfare Society.
For more updates, follow HallyuLife as well as PKCI's social media accounts:
Website: http://www.pkci.org
Facebook: https://www.facebook.com/philkpopcomm
Twitter: https://www.twitter.com/kpopconph
Instagram: https://www.instagram.com/kpopconph

THIS SPACE INTENTIONALLY LEFT BLANK.