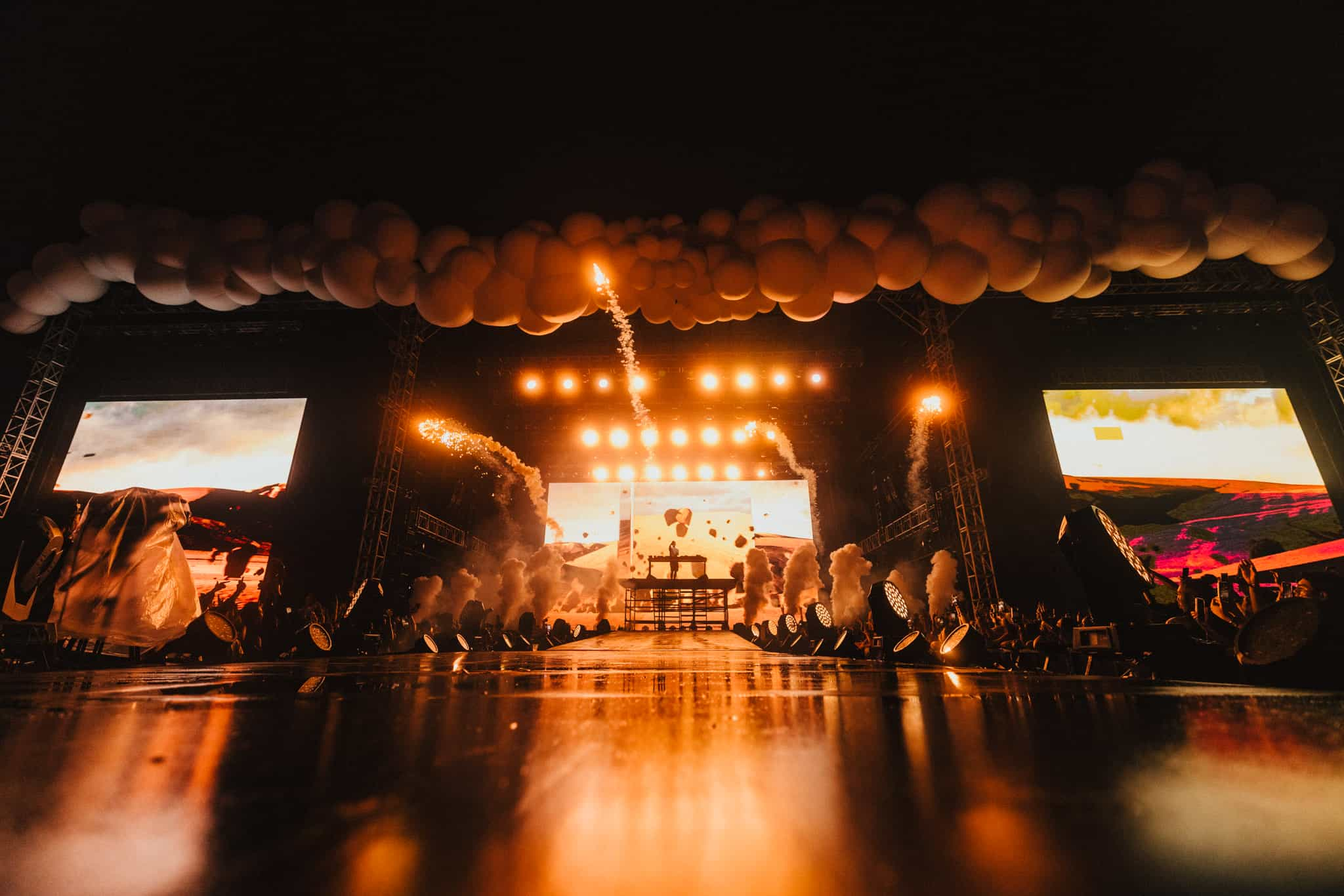 Head in the Clouds which started as an annual music festival in Los Angeles, has finally arrived in Asia with Jakarta and Manila as their venues. The major music festival featured artists representing Asian music around the world — including K-pop music.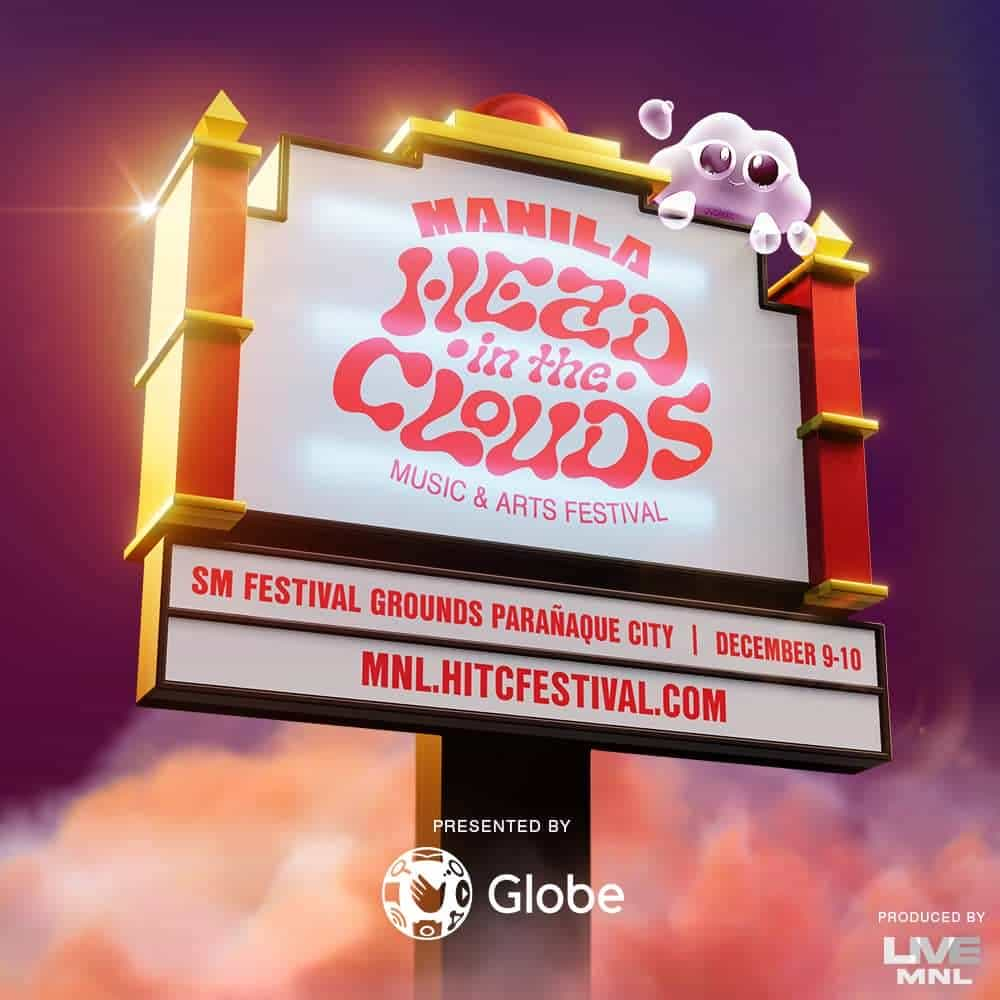 Last December 9 and 10 were filled with back-to-back performances from different well-known artists such as YOASOBI, ATARASHII GAKKO, MILLI, Akini Jing, SB19, Warren Hue, eaJ, Rich Brian, Joji, NIKI, and ZEDD. Joining them are Philippines' homecoming artists such as Manila Grey with rapper Al James as his guest, GUADPAD 4000, and producer DJ Manila Killa. Among the K-pop acts are Jackson Wang, BIBI, and JESSI.
Took place at the SMDC Festival Grounds in Parañaque City, and we're here to relive the highlights from that event.
---
We rise up on Day 1!
Kicking off the first day of the festival were ATARASHII GAKKO who has been giving strong and powerful choreography with their performances. SB19 who we have seen a couple of times this year always gives their all as they set the stage on fire with their Head in the Clouds Manila debut. Rapper Warren Hue, MILLI, and YOASOBI gave the Philippine fans back-to-back stage performances of their hit tracks that hyped up the crowd before the sun sets.
Truly a homecoming experience for the Philippines' hip-hop duo Manila Grey with rapper Al James as his guest on the first day and GUADPAD 4000 on the second day, who gave powerful rap skills and insane tracks on their set. However, on the second day, homegrown R&B singer-songwriter Ylona Garcia and AUGUST 08 couldn't make it to the stage due to unpredictable lightning strikes and logistical constraints. Ylona makes it up to her fans as she interacts with them at the Valorant tent that night.
But the night is still young as four of the most anticipated artists on the first day set the stage on fire with their awesome performances. Starting off with JESSI as she graced the night with her return on the Manila stage. What I love about her is that she is interacting with the crowd as if she was talking to her friends and being genuinely true to herself (even learning a Filipino term the spicy way). It may be "Cold Blooded" weather but it did not stop her and her fans to dance to that track as well as the fan favorite " ZOOM".
For the past years that I've been listening to these next two artists, that night is the time to finally hear Rich Brian and Joji perform LIVE on the Manila stage. Starting off with Rich Brian performing hit tracks like "EDAMAME", and "Lagoon", alongside his awesome rendition of "Tokyo Drift Freestyle" which was so lit up to his chill tracks "History" and "Curious". Joji was the highly anticipated and favorite artist at the Head in the Clouds. Also known as Filthy Frank and Pink Guy, he captured the crowd effortlessly with heartwarming and heartbreaking tracks such as "Sanctuary", ATTENTION", "SLOW DANCING IN THE DARK", and "Glimpse of Us". He truly gives a true HITC experience with his funny humor and comedic sounds which is his signature moves.
And of course, the first day of Head in the Clouds Manila did not end without Jackson Wang ending the night with a bang. With his sexy charisma and strong overall performance. Everyone agreed that Jackson Wang is the right person to end Day 1 for us to look forward to more the next day.
---
Always rising even after Day 2!
After a long afternoon of performances, the evening started with BIBI showing her bubbly and sexy personality as she performs "Blade", the fan-favorite "The Weekend", "She Got It (cigarette and condom)", "Binu", "Pado", "Kazino", "LAW (Street Man Fighter OST)", and BIBI Vengeance". I even had a chance to see her up close and she was so gorgeous that night.
eaJ won the hearts of the crowd that night as he sings his tracks such as "Friendly Fire", "Eden", and "Car Crash". In his 40-minute set, eaJ he kept on saying "Thank You" to each and everyone who has been with him through the years and supported him every step of the way. Truly a humble and all-around artist to look forward to once he gets his chance to return to Manila.
ZEDD is by far, the most memorable artist for me that night. Remembering his first arena performance in Manila (just a few blocks away from the festival grounds), up to this moment where he still remembers the Filipinos which we all know has a special place in his heart. Nostalgia is real as they say when he started his 1-hour set with "Find You", Starving", his EDM version of "The Time (by Black Eyed Peas)", Stay The Night", his remix of "Squid Game & Do It To It", "I Want You To Know", "Stay", "Happy Now", "Break Free", "Rude", Beautiful Now", "One More Time (by Daft Punk)", "The Middle", the all-time favorite "Clarity", and "ALIVE". And yes, I need to list them all as they are all timeless tracks that we play as we celebrate the moment with ZEDD.
And last but not the least, NIKI was the headline of the night that brought us to a rollercoaster of emotions. From her high school days as "NICOLE" to who is she today, she made us feel the love, heartbreak, and good times then and now. Alongside her band, she performed tracks such as "High School in Jakarta", "Backburner", "Ocean & Engines", and "Before", and even her timeless hits such as "Vintage", "I Like U", "urs", "La La Lost You". We even saw someone propose to her girlfriend as NIKI performed the OST for Shang-Chi, "Every Summertime".
With that said, it was a night full of exciting memories for everyone. It truly shows the power of music as these artists represent Asia around the world. -HallyuLife.com
---
#HITCManila is made possible by Globe Telecom. HallyuLife would like to thank them for the media invite and for making it possible.

THIS SPACE INTENTIONALLY LEFT BLANK.