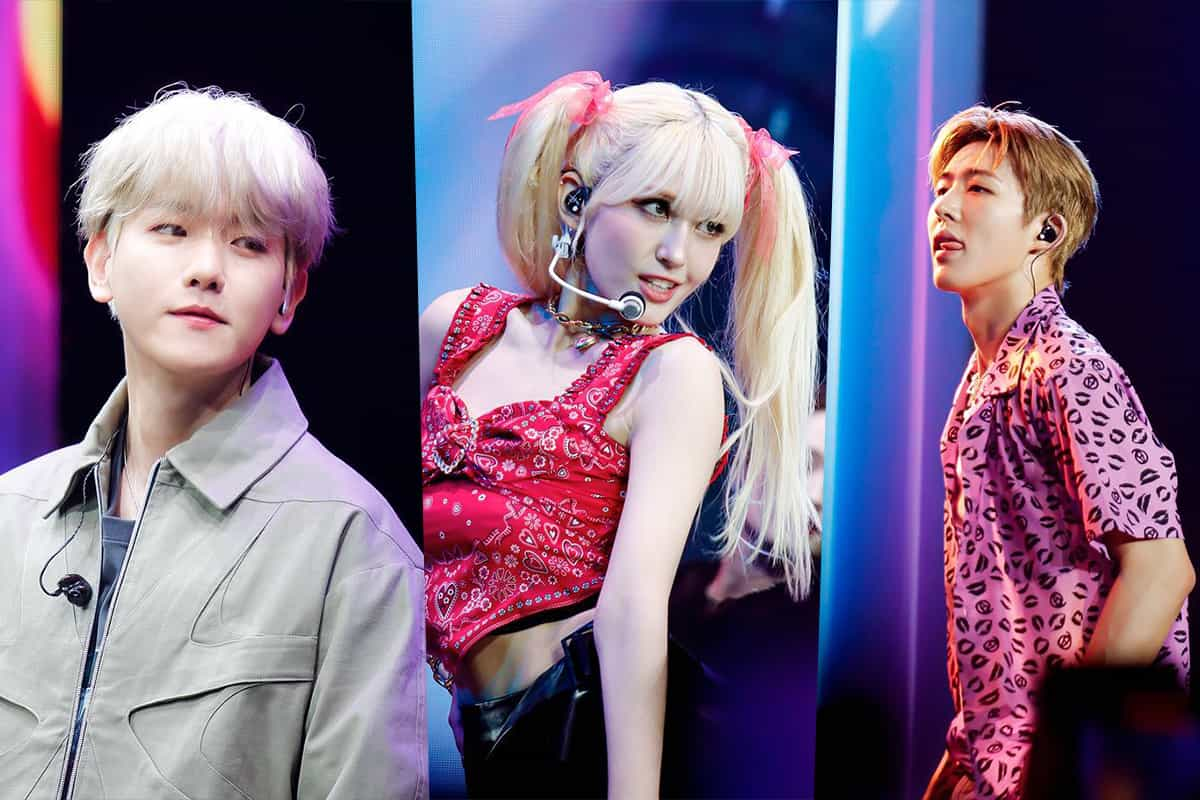 K-pop acts B.I, Jeon Somi, and EXO's Baekhyun recently treated their fans to a spectacle during the K-pop Overpass Music Concert last June 11, 2023, at the Smart Araneta Coliseum.
Before the main acts, P-pop groups G22 and VXON, who are managed by Cornerstone Entertainment, first graced the stage to spice up things around 6:30 PM onwards, and then at 7 PM, the show officially started with B.I being the first to appear on stage.
Filipino IDs (B.I's fandom name) were in for a treat that night as he delivered an impressive lineup of performances, performing around 18 tracks in total. Some of these include the tracks "BTBT", "TTM", "Waterfall", "Flame Lover", "Illusion", "illa illa", "Dare To Love" and "Cosmos", among many others, which made the fans dancing all throughout as he commands the entire coliseum during his near hour-long set.
B.I also treated fans to an ultimate fan service as he jumps down the stage and walked through the sea of crowds, singing along with them and getting fans the chance to have a very close look at him!
He even did a TikTok video challenge with his song "Dare To Love" during the final parts of his set.
Jeon Somi, on the other hand, officially debuted on the Manila stage with the performance of her song "XOXO", followed by her songs "What You Waiting For", "Birthday", "Anymore" and "Dumb Dumb".
She then talked with the event's host, Denise Laurel, and shared about her love for mangoes here, and delighted her fans with some of her Tagalog (Filipino language) skills, ultimately repeating the phrase "Hay Nako" adorably. She even went on to express her love for her Filipino fans, but ultimately ended up saying "Mangga ko kayo (You're my mangoes)", instead of "Mahal ko kayo (I love you all)", which draw laughter from fans, especially when she said "hay nako" again after realizing the mistake.
Somi then even shared during her ment that maybe the Philippines was the very first country that she had visited, saying that "My mom was pregnant with me and then she came to the Philippines." She also expressed her love for some Filipino snacks which were sent to her by her fans, particularly the one called "Potchi".
She even went down to the stage as well while singing "Anymore", giving the fans also a chance to have a close encounter with Somi.
Baekhyun, who is returning to the Philippine stage after four years, begins his set with the song "UN Village".
As Baekhyun continues his set with the songs "Betcha", "Candy", and "Love Again", the audience were giving out their all with the deafening screams that filled the entire Araneta. At one moment, he also stepped down on stage and went through the crowds to give them the chance to get closer to him.
Baekhyun even teased fans during his ment – when they said "Walang uuwi (no one's going home)", Baekhyun responded with "Personally, I'm fine with not going home." (translated from Korean).
He even continued saying, "Let's think about it, I need to fly back to Korea, so that next time I can return here with the rest of the EXO members for you guys", which earned more cheers from fans. Baekhyun even did a pinky promise to seal his words with thousands of EXO-Ls at the venue.
Baekhyun then ended officially his set and the nearly two-hour concert with the track "Bambi", which ultimately showed his vocal prowess and hypnotic stage presence. -HallyuLife.com
---
The 2023 K-pop Overpass Music Concert was made possible by Cornerstone Concerts and OctoArts Entertainment. HallyuLife would like to thank them for letting us be part of the event.

THIS SPACE INTENTIONALLY LEFT BLANK.