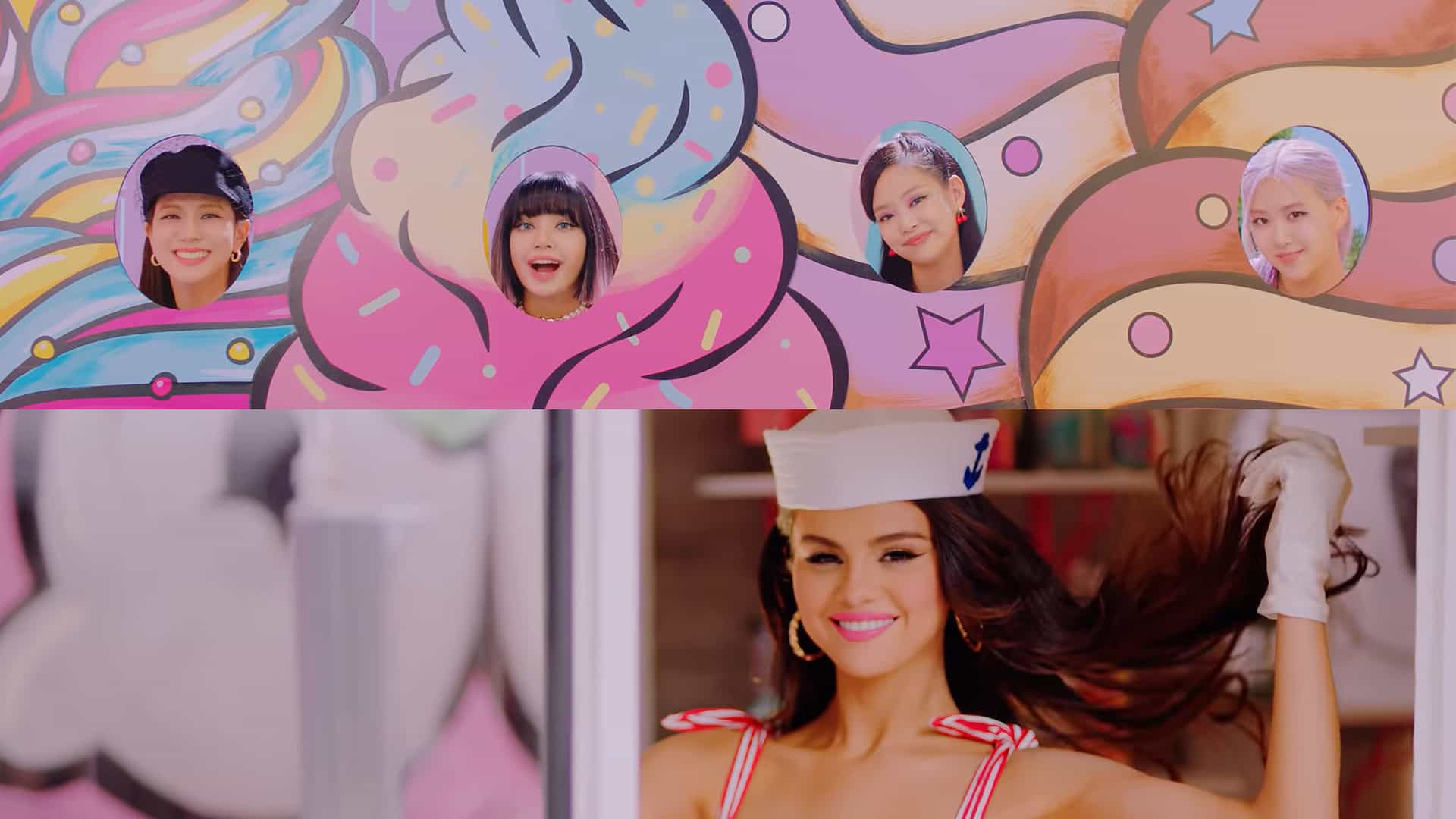 BLACKPINK releases its concept photos and MV teaser for their upcoming pre-release track 'Ice Cream' featuring Selena Gomez.
BLACKPINK and American singer Selena Gomez will have their first-ever collaboration with YG quartet's second pre-release track 'Ice Cream' that goes well with summer. They also shared a short clip of their video call showing how glad they are in working with her.
The short clip started with Selena Gomez saying:
Thank you for staying up so early.
It was then followed by Rosé sharing her excitement with the members in collaborating with the well-known singer like her:
We're really glad that you're on [the single], because, you know, we've been a big fan of yours for a long time.
The short clip of the video call ended with Selena saying:
I'm so stoked. I've been a fan of you guys, and so this is a big, big dream for me, and I can't wait.
Take a look at BLACKPINK's concept photos along with Selena Gomez for their upcoming collaborative track 'Ice Cream':
BLACKPINK's second pre-release track 'Ice Cream' will be out on August 28 at 1 PM KST. -HallyuLife.com

THIS SPACE INTENTIONALLY LEFT BLANK.