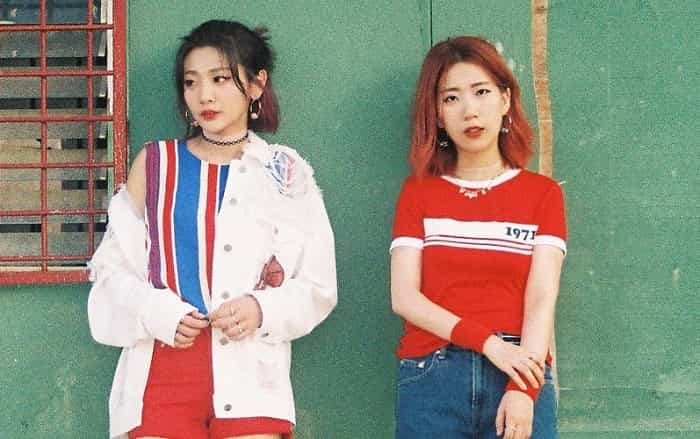 Woo Jiyoon, the other half of the Korean musical duo Bolbbalgan4 (also known as BOL4) is leaving the group due to uncertainties in its future, according to an announcement shared on its official SNS accounts Thursday afternoon.
Jiyoon is primarily known to be the duo's guitarist, bass player and rapper.
안녕하세요, 쇼파르뮤직입니다.

당사 소속 아티스트인 볼빨간사춘기의 멤버 구성에 변화가 생겨 다음과 같이 공식 입장을 알려드리고자 합니다. pic.twitter.com/DGhylOMfG9

— BOL4_Official (@BOL4_Official) April 2, 2020
Here's a rough translation of the statement (by HallyuLife):
---
Hello, this is Shofar Music.
⠀
First of all, we would like to express my sincere gratitude to the fans who support and love BOL4. We would like to inform you of the official position due to a change in the composition of the members of our artist, BOL4.
⠀
Member Jiyoon revealed her intention to finish her activities as a red-haired adolescent due to her personal worries about the future, and we have had several times to carefully consider with the members. The members understood each other's thoughts while talking for a long time, and Shofar Music also respected Jiyoon's choices and came to the conclusions as follows.
⠀
BOL4 will work with Jiyoung as a one-person system without recruiting new members.
⠀
Although this is very regrettable because we can't show you how red puberty goes together, but above all, we made this decision with respect and support for our opinions. In addition, Ji-young and Jiyoon will end their activities as members, but will remain as friends and colleagues supporting each other in the future.
⠀
Bolbbalgan4, which will be changed to a single system in the future, is currently working on an album that is scheduled to be released in May, and we ask for support and encouragement to Ji-young to continue playing the music of the group.
⠀
Shofar Music will support the bright future of the two artists with a unified heart.
⠀
Thank you.
⠀
2020.04.02.
Shofar Music Dream
---
According to their label, Bolbbalgan4 will be only a one-person brand, which is composed of Ahn Jiyoung, the duo's main vocalist, and will not recruit any new members. Shofar Music also shared that Ji-young is currently in the process of working on a new album set to be released in May of this year, and asked for support and encouragement for both artists.
The duo are behind the multiple chart-topping hits "Travel", "Galaxy", "Some", "To My Youth", "Workaholic", "Bom" and many more. -HallyuLife.com

THIS SPACE INTENTIONALLY LEFT BLANK.