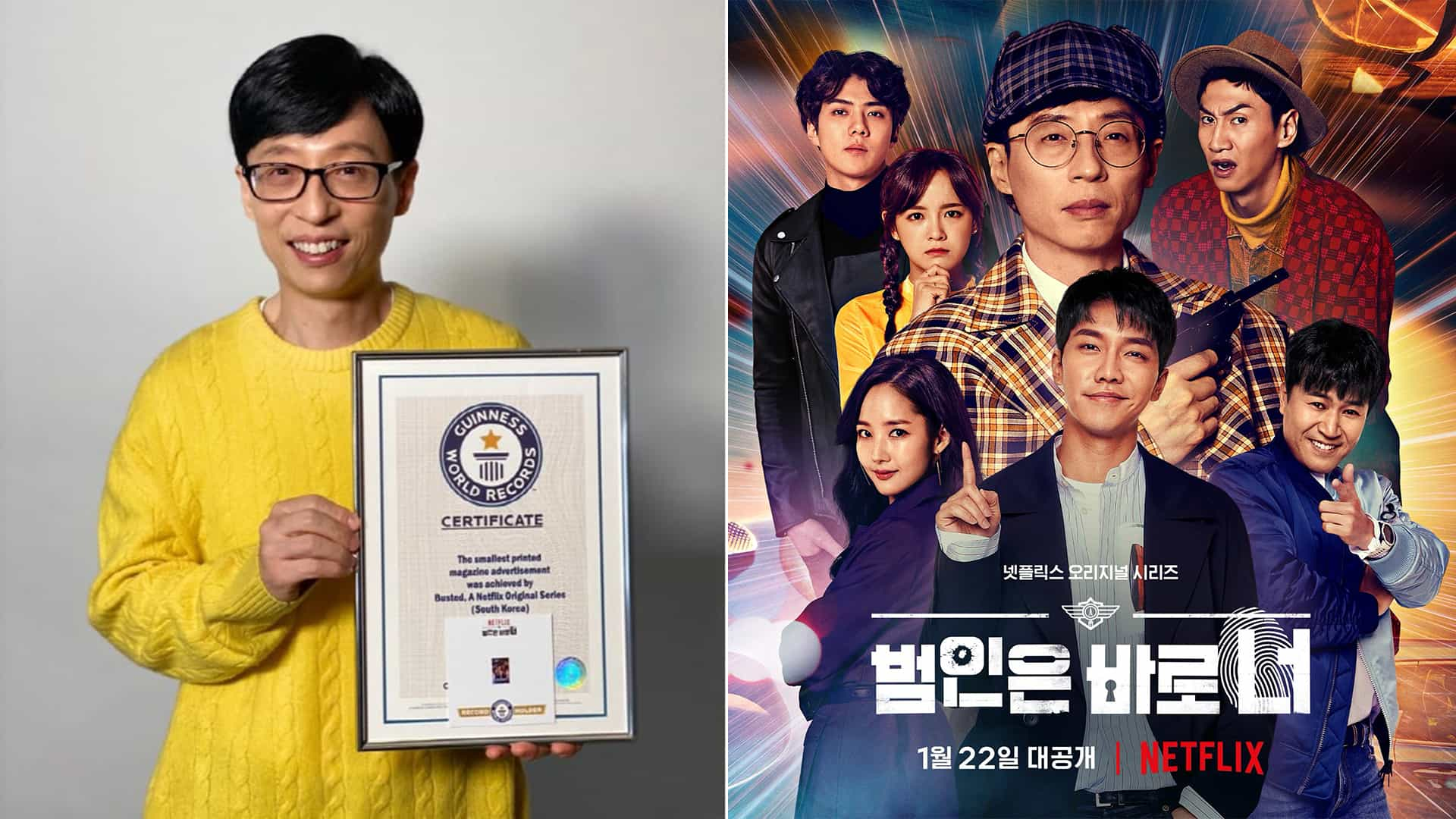 Netflix's original series 'Busted!' unlocks a new world record with the smallest magazine advertisement!
In the January 14 issue of America's Variety, an advertisement for 'Busted!'s 3rd season was featured on page 64. It was so small, it was measured at 1.712 by 1.529 centimeters.
On January 17, this became the latest Guinness World Record for the smallest magazine advertisement. The previous record was beaten by 0.3 square centimeters.
In order for the print ad to be registered, the ad must be perfectly recognizable with a magnifying glass and shows no hints regarding the content of the ad provided in the rest of the magazine.
The said printed advertisement which utilizes the use of a magnifying glass matches well with the mystery variety show. Yoo Jae Suk took a photo of him holding the Guinness World Record certificate.
The Netflix Original Series 'Busted!' is a mystery variety show about detectives who solve fictional crimes with a comedic approach to the viewers. The casts of 'Busted!' includes Yoo Jae Suk, Lee Kwang Soo, EXO Sehun, Lee Seung Gi, Kim Jong Min, Kim Sejeong, and Park Minyoung. -HallyuLife.com

THIS SPACE INTENTIONALLY LEFT BLANK.