MANILA – Choi Minho, a member of the K-pop group SHINee, recently concluded the Manila stop of his solo fan meeting tour on Saturday, January 28 at the Mall of Asia Arena, to the delight of his 'lucky' fans. His fan meeting tour also includes stops in Korea, Taiwan, Hong Kong, and Japan.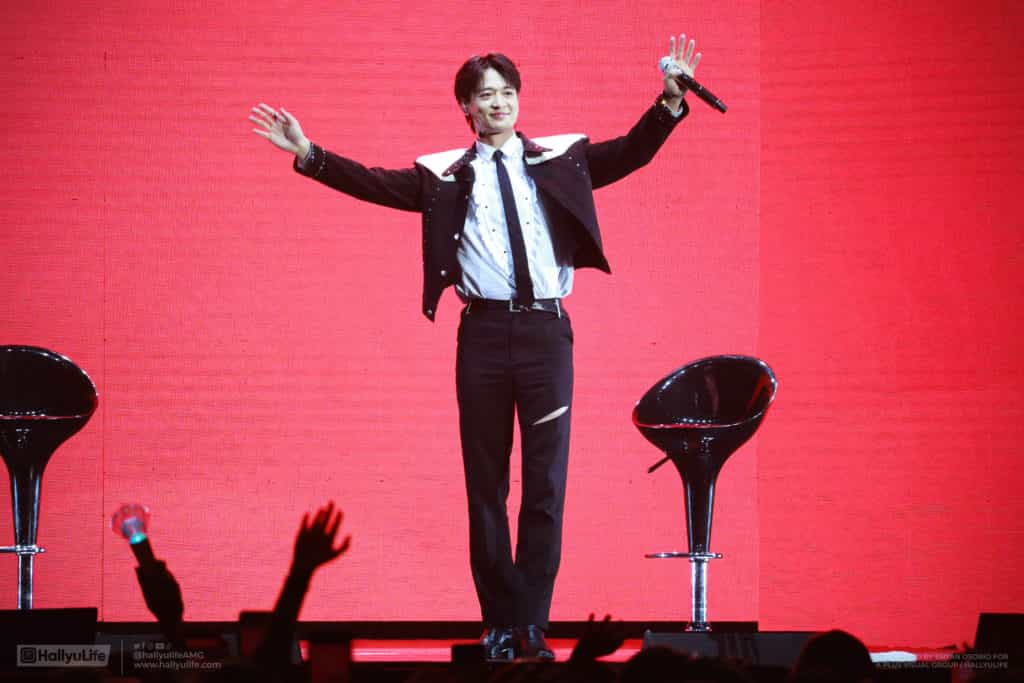 The 31-year-old idol-actor gave Shawols (short for the fandom name SHINee World) a night to remember, where he performed several tracks from his debut mini album "Chase" which was released in December 2022. Minho also played games and challenges with some lucky fans, with some having the chance to interact with him directly on stage. He then also answered questions delivered by the fan meeting's host, Sam Oh.
Minho said that he missed his Filipino fans since it's been a while since he, along with SHINee members, visited Manila last 2017 for the One K Global Peace Concert. He acknowledged that it was a long time ago since the last time he came to the Philippines and that being here after a long time is making his heart flutter. He said, "I think it's destiny that we meet here today."
He also said that he enjoyed the hot summer and the hot weather and that here in the Philippines there's great food and friendly people. He thinks that the Philippines is the best place to run away to.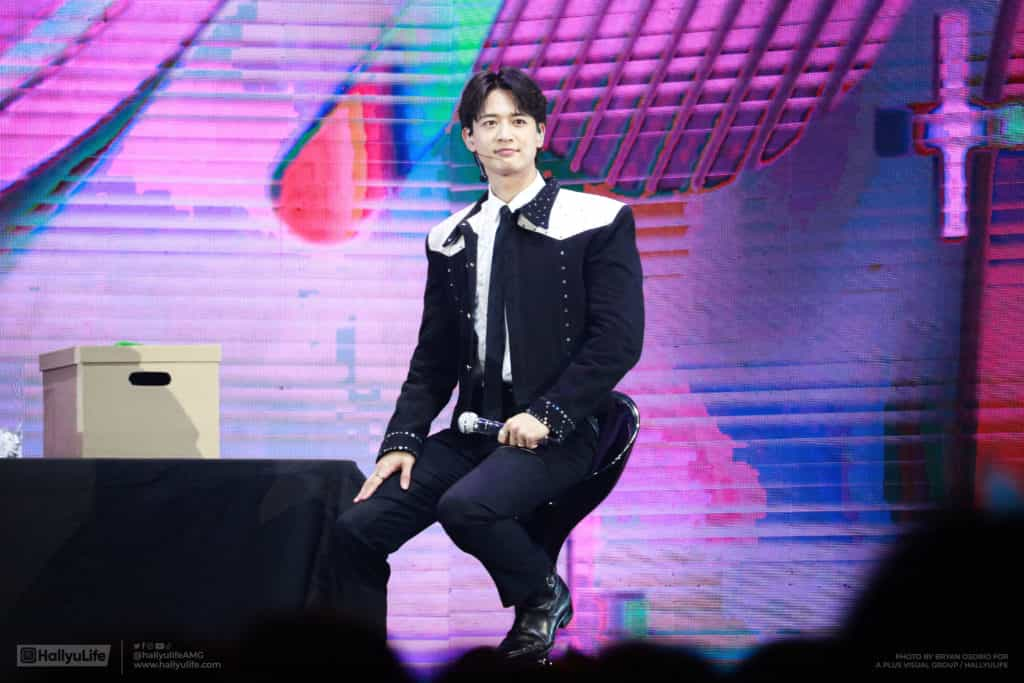 One of the missions includes wearing barong tagalog while dancing to pandanggo, and on that, Minho said that, "It feels really special to me. It's such an honor to wear this." Other segments include re-enacting scenes on some K-dramas such as Alchemy of Souls and Descendants of the Sun, as Minho is also an actor already, with his notable works including the dramas "To the Beautiful You", "Hwarang", and "The Fabulous".
In one part, he also danced to the tune of Sarah Geronimo's "Dati-Dati", which the fans enjoyed with Minho throwing in cute and sexy poses during the dance.
So Minho just did that "Dati-Dati" dance challenge???? ???#SHINee #MINHO#2023_BEST_CHOIs_MINHO#LUCKY_CHOIs#SHINeeMinhoinManila2023@ovationprod pic.twitter.com/M5xYlBMkrp

— HallyuLife (@hallyulifeAMG) January 28, 2023
Minho also prepared a surprise for the fans in a form of a SHINee medley stage with the songs "Atlantis, "Don't Call Me", "Kiss Kiss" and "CØDE", as well as performances of his solo tracks "Heartbreak", "Runaway", "I'm Home", and "Chase", which was first performed live on the Philippine stage.
Later on, Minho admitted that he was both nervous and excited as he prepares for his solo fan meeting tour. But now that he's able to show his prepared performances, it has become an unforgettable memory, according to Minho.
Minho also saw a banner that contained the message "We want SHINEE World Concert VI in the Philippines", and then responded positively with a thumbs up and said, "Okay, I got it." and added, "I will make sure that I will return with the [SHINee] members next time. Let's meet again."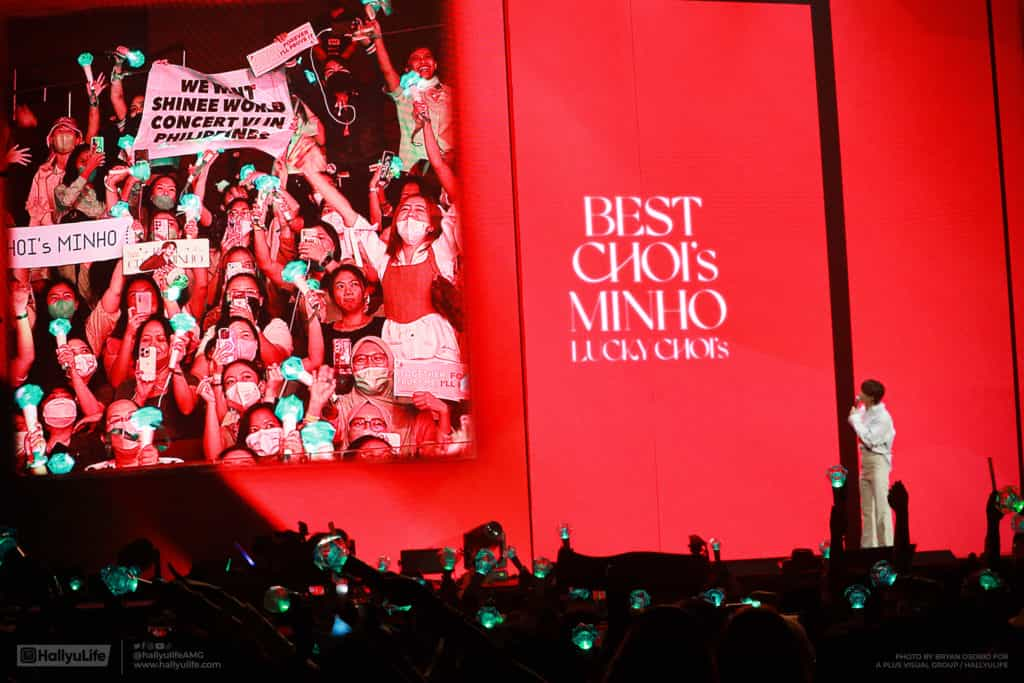 SHINee has yet to hold their solo concert here in the Philippines, despite visiting the country numerous times already. -HallyuLife.com
---
2023 BEST CHOI's MINHO LUCKY CHOI's IN MANILA is presented by Ovation Productions. HallyuLife would like to thank them for letting us be part of the event.

THIS SPACE INTENTIONALLY LEFT BLANK.