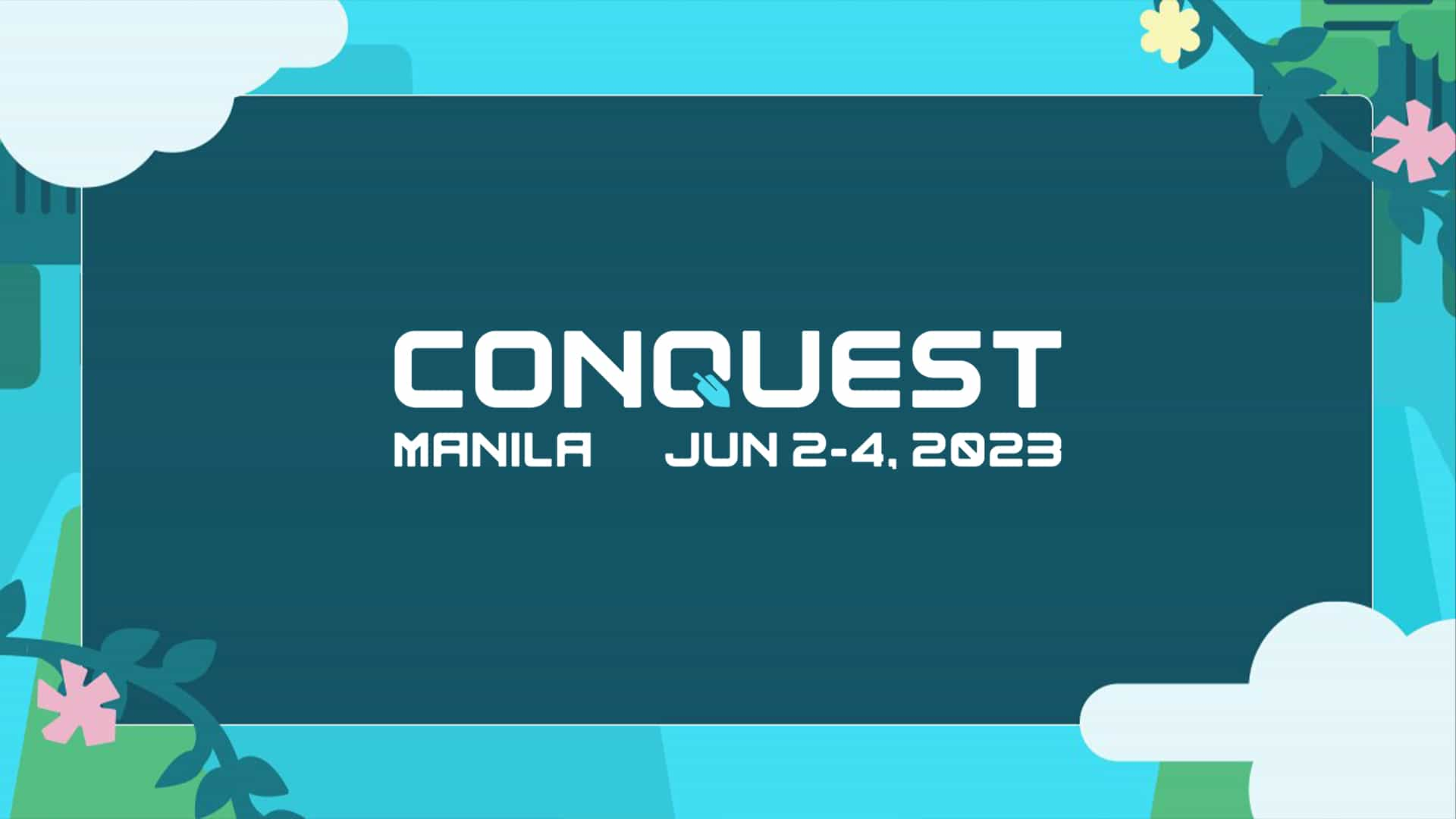 One of the biggest gaming and pop culture conventions will happen this June 2-4, 2023, on not just one venue, not two, but five venues: SMX Convention Center Manila, Conrad Manila, Mall of Asia, Seashell Lane, and NU MOA. – CONQuest Festival 2023!
The festival is a multi-themed event that will feature E-Sports, Celebrity Showmatch, Cosplay, Workshops, Music Nights, and a lot more. The three-day convention will be headlined by well-known game streamers such as Valkyrae, Pokimane, and Sykkuno, cosplayers such as Dora Snow, Ruru$ama, and Hikarin, E-sports players and teams such as EchoPH, and musical acts such as James Reid, Lesha, and Korean male band The Rose.
Full lineup
---
Ticket prices and availability
Various ticket passes for CONQuest Festival 2023 are available at tickets.conquestph.com online.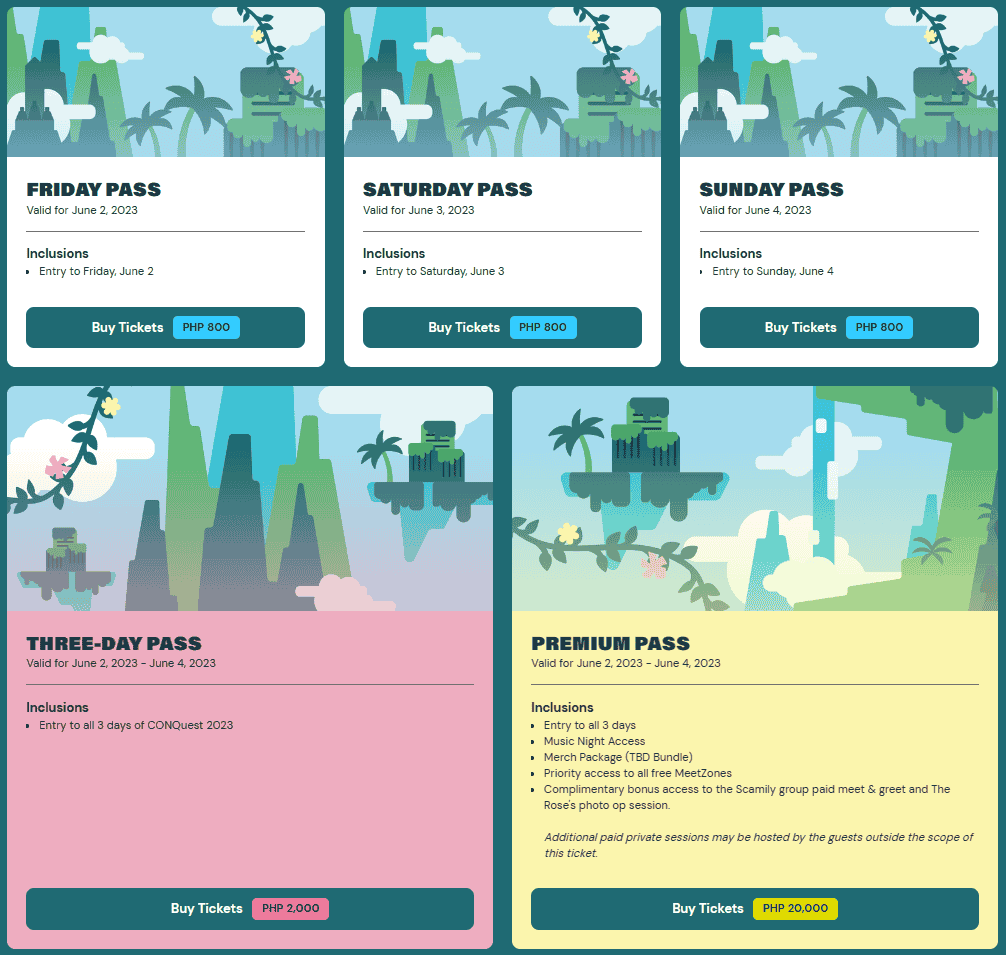 Prices are here as follows (all prices are in Philippine Pesos (PHP)):
ONE-DAY PASS (FRIDAY ONLY/SATURDAY ONLY/SUNDAY ONLY) – 800
THREE-DAY PASS – 2,000
PREMIUM PASS – 20,000
MUSIC NIGHT (ADD-ON) – 5,000
THE ROSE MEET & GREET (takes place after Music Night on June 3. Free for Premium Pass Holders) – 750
---
Event Schedule
Head on to CONQuest Festival's website for the full schedule and maybe some other things you need to know before attending this June 2, 3, and 4, 2023.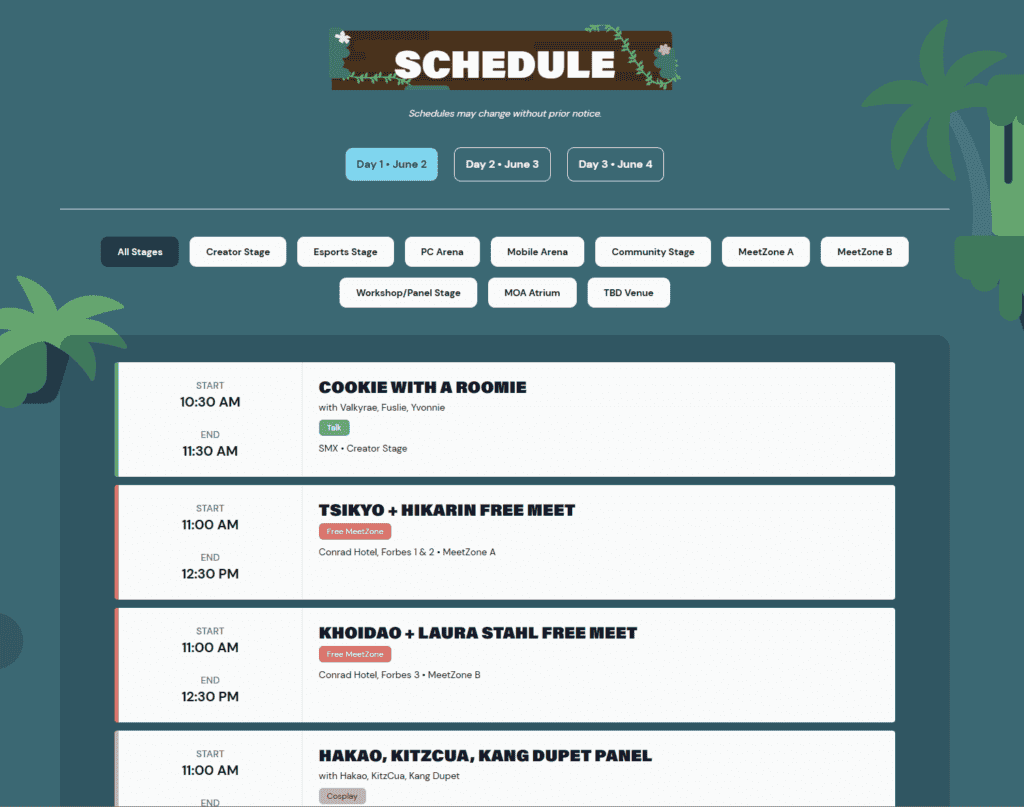 ---
What is "CONQuest Festival"?
The CONQuest Festival is a gaming and pop culture convention produced by AcadArena since 2017. Combining all things gaming, music, pop culture, comics, anime, and more. The goal of the event is to promote friendship among fans and to create a space to explore and celebrate multiple interests in one huge convention.
This event will also feature the participation of well-known personalities from the world of streaming, gaming, anime, and cosplay to have fun and interact with each and everyone attending.

THIS SPACE INTENTIONALLY LEFT BLANK.