MANILA – Dreams finally came true for Filipino "Dreamers" out there last November 30, when the multi-genre musical group DPR (Dream Perfect Regime) went for a stop of their "REGIME World Tour".
I can just remember my words when I was asked how it is after their concert by one of my team members – I just said awesome, and I love to tell you guys the reason why in this article.
The DPR gang, known for their engaging music and video pieces mainly revolving around the Korean Hip-hop and R&B musical territory, appeared on stage, with DPR Cream, DPR Live, DPR IAN, and even DPR Cline and DPR REM gracing the Filinvest Tent stage for around two hours, offering a show that I can say is unique to my experience.
No digital backdrops and only a simple stage, yet the well-executed lights and props have given this show a unique perspective not only to me but also to Dreamers out there, who are accustomed to DPR's works of audiovisual art. It's like a sneak peeks of their work of art but done LIVE.
First one who appeared on stage is DPR Cream (Kim Kyung-mo), who only appeared for around 10 minutes, playing the tracks "billboard uwu", "Color Drive" and "Problems", hyping up the crowd with some beats and setting the crowd's energy for a party that night.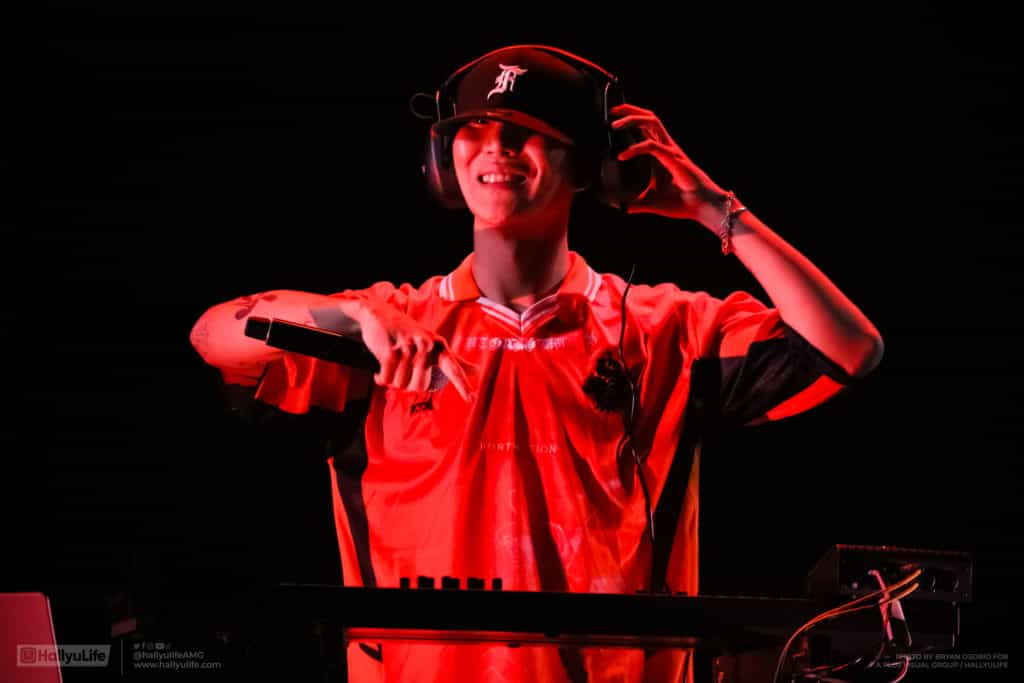 DPR Live (Hong Da-bin) then appeared on stage to the tune of the track "LEGACY", starting the almost non-stop performances of his tracks wearing what looks like an orange space suit, showing his musical prowess to all the Dreamers out there. He then proceeded to perform A LOT of his tracks, such as NEON, S.O.S (where a giant inflatable astronaut joined him on stage), TO WHOEVER, Cheese & Wine, KISS ME, Hula Hoop, Jasmine, Summer Tights, Text Me, and many more.
Sometimes, he rests a bit by talking with the audience, sharing some things about himself and how the Philippines felt like a home to him due to him being close to some Filipinos, and even sharing that his first crush was actually a Filipina, which got all the girls out there wooing. He even threw roses to the crowd during the performance of the track VENUS.
Just looking at DPR Live alone, I can already say that this gang got an absolutely great stage presence and talent – and I'll admit, I'm not really that much familiar with this territory when I entered Filinvest Tent that night, but I thought that I was already treated to something spectacular at this point, and I'm already excited what's next.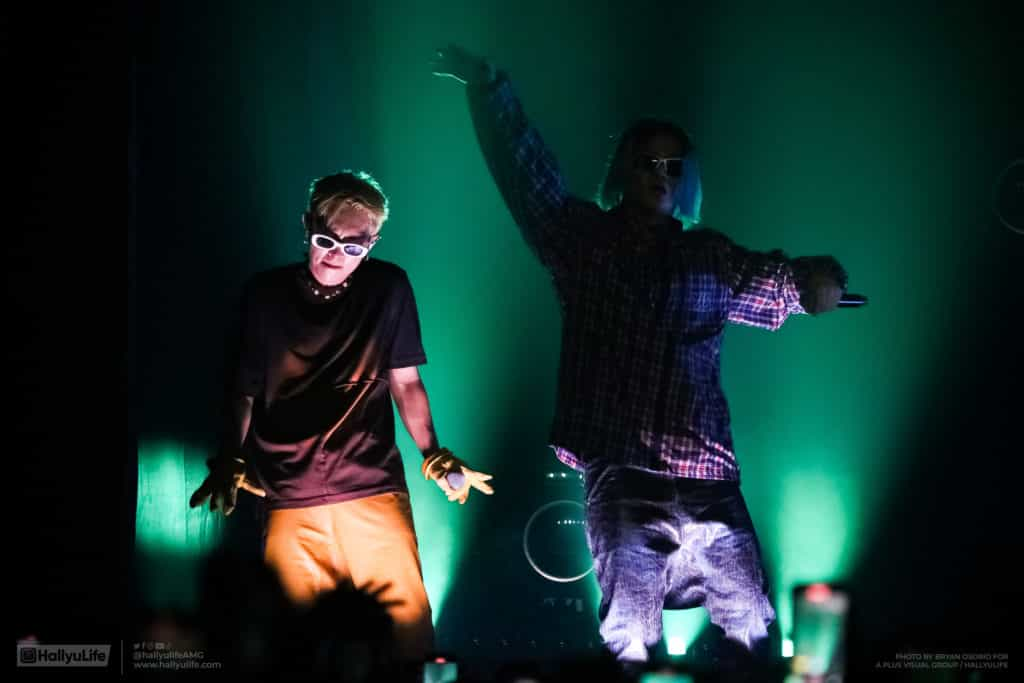 DPR Live then imported on stage DPR Cline to perform "Set It Off", which closes off Live's long list of awesome performances that probably gave everyone out there an emotional rollercoaster ride.
Next on stage is DPR Ian (Christian Yu) who furthered the emotional rollercoaster ride with his dramatic stages of songs such as So Beautiful, MOOD, and Dope Lovers, among many others.
DPR Ian also performed a lot of his tracks on his stage time, such as Avalon, 1 shot, Nerves, Miss Understood, Winterfall, Sometimes I'm, and Ballroom Extravaganza. He even went topless for the latter part of his set, sparking further interest on stage for fans.
DPR Ian called DPR Live on stage to perform their track "No Blueberries", just before the show's encore.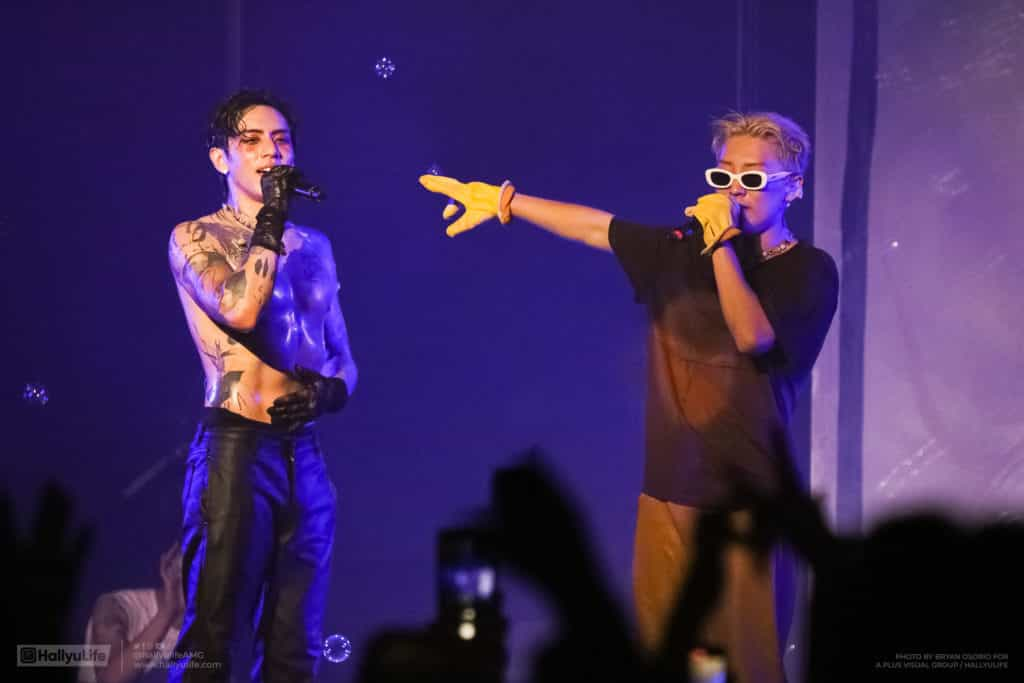 Of course, DPR wouldn't be the gang that we know if Dreamers didn't hear the lines "DPR WE GANG GANG!" live, and that's what just transpired with the encore with the gang on stage performing DPR Live's "To Myself".
And in that time, I just realized that this gang is doing it like no other. I may not be a 100% Dreamer by the time I stepped in to cover this show, but after I left Filinvest Tent that night, my interest in this peaked up really, really high, and I look forward to their next return to Manila.
I think it was a dream come true really for Filipino Dreamers who waited patiently for the gang to finally grace the Manila stage, as they're really something that offered a fresh perspective on my Hallyu journey. -HallyuLife.com
---
Check out our photos from the event: DPR @ REGIME TOUR in Manila (HQ PHOTOS) [20221130]

HallyuLife would like to extend its gratitude to Karpos Multimedia for inviting us to be part of this event. #DPRManila #DPRinManila #DPR

THIS SPACE INTENTIONALLY LEFT BLANK.