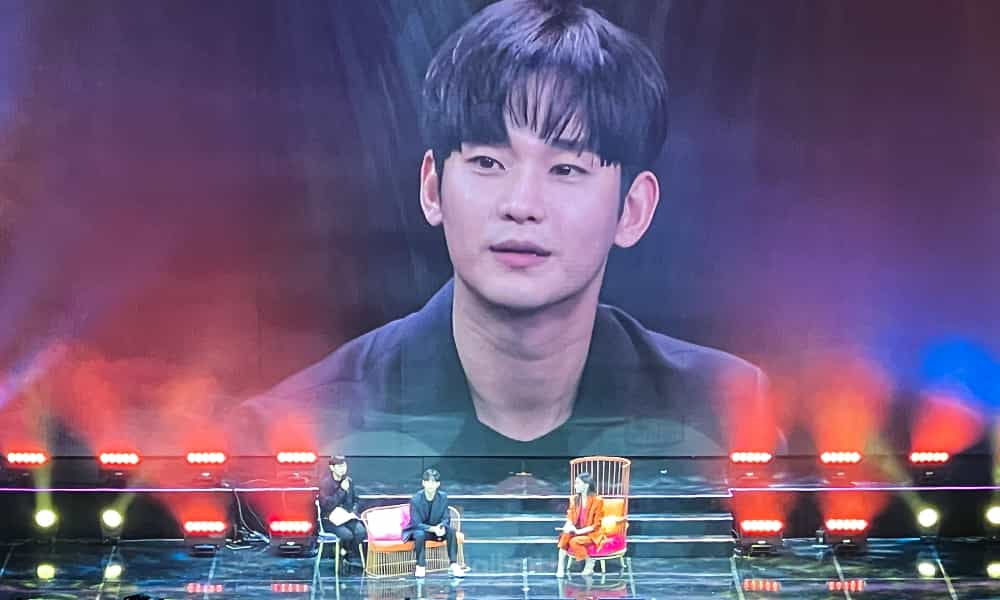 MANILA – Doughnut brand DUNKIN' made Korean actor Kim Soo Hyun their newest ambassador, and invited him to hold a short but meaningful fan meeting called "Nothing like Dunkin': Kim Soo Hyun Fan Meet" last January 17 at the Araneta Coliseum. This is his second fan meeting in the Philippines.
Just hours before the fan meet event started, Kim Soo-Hyun dropped by the Dunkin' Aurora branch in Quezon City to munch and enjoy the new Flavors of "BTN", their new doughnut variant.
As the fan meeting starts, Kim Soo Hyun graced the night with a smile and a wave saying,
The last time I came here, we also had a fan meeting, we really had a good time and a lot of expectations. It's the same this time
It's none other than… KIM SOOHYUN!!! #DunkinPHxKimSoohyun ???? pic.twitter.com/Uw9XGuOlDD

— Dunkin' Philippines (@dunkinph) January 17, 2023
Fans who were picked at a lucky draw had a Q&A session with Kim Soo Hyun relating to the doughnut brand. He even shared the difference between the Dunkin' branches in the Philippines and in Korea. In the Philippines, there is someone who will accommodate you at the counter while in Korea, you get your order and take it to the counter yourself.
Three more lucky fans got a chance to have a photo moment and shake hands with Kim Soo Hyun. He even played a game where he needs to transfer doughnuts from one box to another using tongs and everyone cheered for him to make it within the time limit. Kim Soo Hyun even noticed some familiar images that can be found in the Philippines from a huge image of a doughnut and a coffee.
Kim Soo Hyun somehow shared that "If you'll be a Jeepney driver in the Philippines, then you will be a good husband" which is similar to the famous Filipino phrase "Basta driver, sweet lover". The "It's Okay Not to be Okay" star shared that he is currently working on a project this year and promised his Filipino fans that he will be returning to the Philippines again after his warm and cheerful welcome to him.
Kim Soo Hyun was surprised when his fans prepared a huge banner saying "Welcome back to the Philippines Kim Soo Hyun. We will support and love you always" that made him smile and thanked them for joining him on this special day.
"With all the love and support that I received today, I will do my best in my project and will make sure to see you, guys, as soon as possible again. Since it's the beginning of the year, I hope you, guys, will have a lot of blessings to come. Mahal kita! (I love you)."
Lastly, as the short fan meeting ends, Kim Soo Hyun waved goodbye to his fans while a familiar soundtrack from his hit drama "My Love From The Star" plays in the background, giving us nostalgia as they remembered him as the character Do Min Joon.
Kim Soo Hyun first visited the Philippines in June 2021 and he is known for his dramas such as "Dream High", "My Love From The Star", "The Producers", "Hotel del Luna", and "It's Okay Not to be Okay". –HallyuLife.com

THIS SPACE INTENTIONALLY LEFT BLANK.