MANILA – It is two times a charm for Philippine High Skools (EPIK HIGH's fans) on November 30 as EPIK HIGH went for a stop of their "EPIK HIGH is HERE Tour".
After seeing them for the first time – I just said I wanna see them more on their solo tour, and I love to tell you guys what happened in this article.
EPIK HIGH, a Korean Hip-hop trio, appeared on stage, with Mithra Jin, Tablo, and DJ Tukutz gracing the New Frontier Theater stage for around 1 and a half hours, offering an epic show that is truly timeless. No digital backdrops, just a simple stage with well-executed lights that gave an intimate show between EPIK HIGH and Philippine High Skools.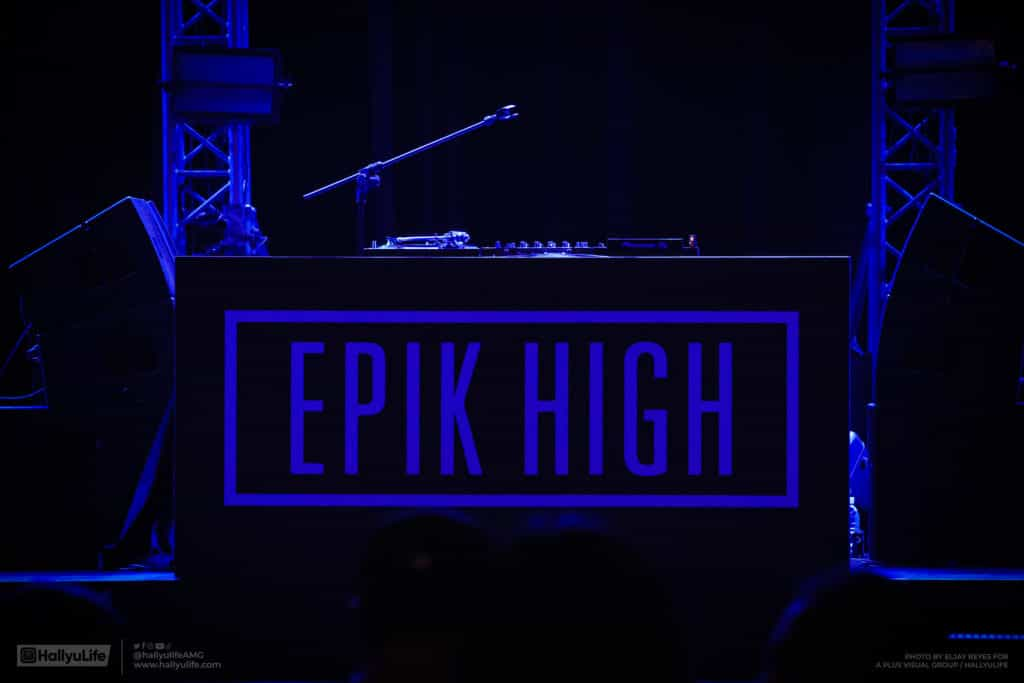 The K-Hiphop trio started the night with their back-to-back tracks "Here", "Prequel", "Fly", and "Face ID" which hype up the crowd with joy. They also performed "Rosario" which features the voice of CL that adds up to the spice of the night. After those hard-hitting performances, they introduced themselves as a trio and of course, the unforgettable individual introductions that made everyone cheer happily.
Tablo even reached a fan's sign that says in Korean, "Thank you for being born" (as a reference to their song "Born Hater"). Tablo even introduced to us "The DJ Tukutz Experience", an experience that is only for solid High Skools. They even continued to perform back-to-back freestyles and hit tracks from their previous albums including "Bleed", "Love, Love, Love", and "Burg Khalifa".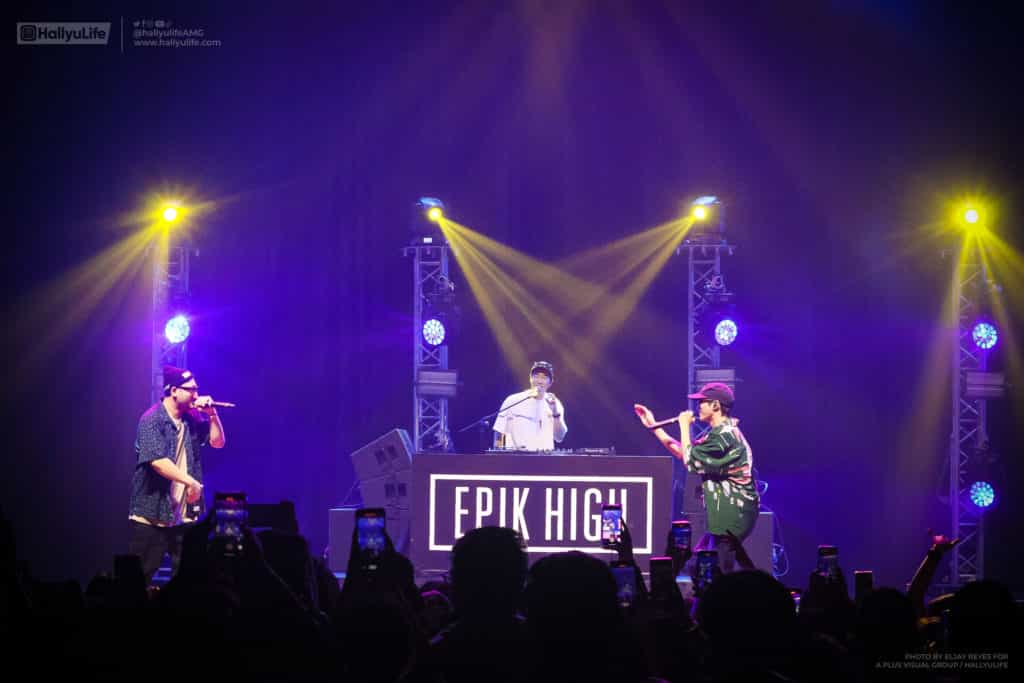 Even though their songs were from years ago – and I'll admit, it feels like the first time hearing those songs and it hits every time. Just right after their performances, Tablo asked Mithra to go all-out aegyo and everyone shout out of joy to see them do that. They even do their own choreography while performing their tracks. What's funny is that Tablo translates Dj Tukutz words from Korean to English.
Before EPIK HIGH continued (or as we thought it would really end), they suddenly played a sad instrumental and Tablo said that "It's time to say goodbye". Everyone shouted "awe" altogether but at the same time, everyone laughed as it becomes comedic every time Tablo says something. He added that he hoped that through this show, it takes away all of our worries whenever they perform on stage, and for as long as we have those memories and their music even though they may not know when will they come back.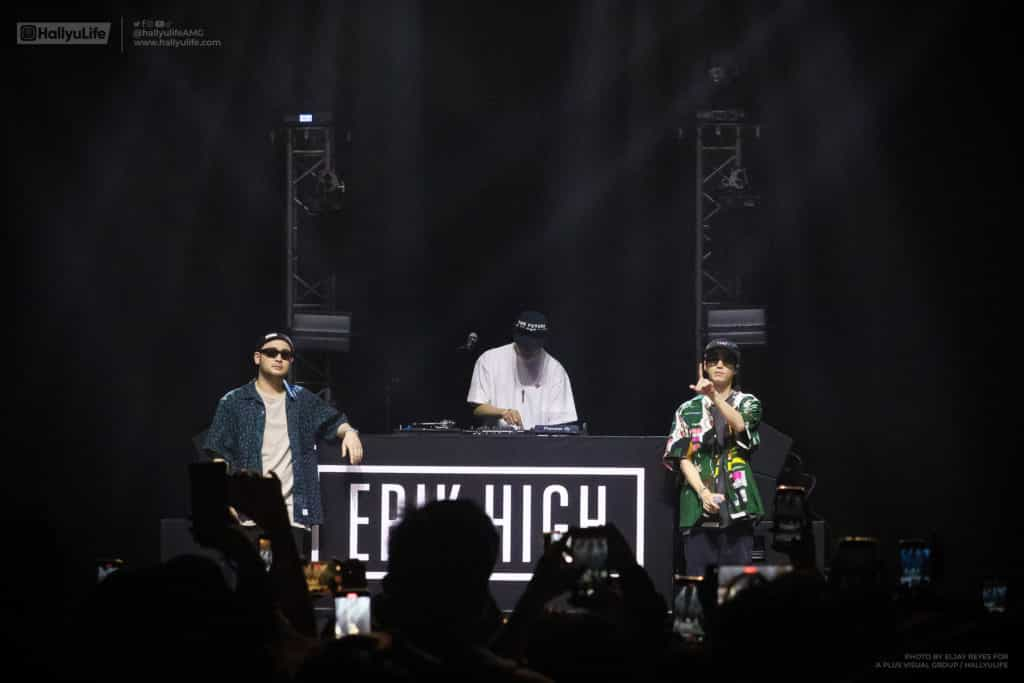 They performed more and more of their hits back-to-back with "High Technology", "New Beautiful", "Eternal Sunshine", "Super Rare", and even Tablo's "Pieces of You". Although I was a bit sad that they did not perform "Rain Song" which matches that rainy season and is my personal favorite but the rest of the tracks did make it up to fill in. We thought it was really the end of their concert, but they returned for the encore with "NO THANKXXX" and the fan-favorite and Mithra's all-time favorite track "Born Hater" which made the crowd jump and put their hands up real high.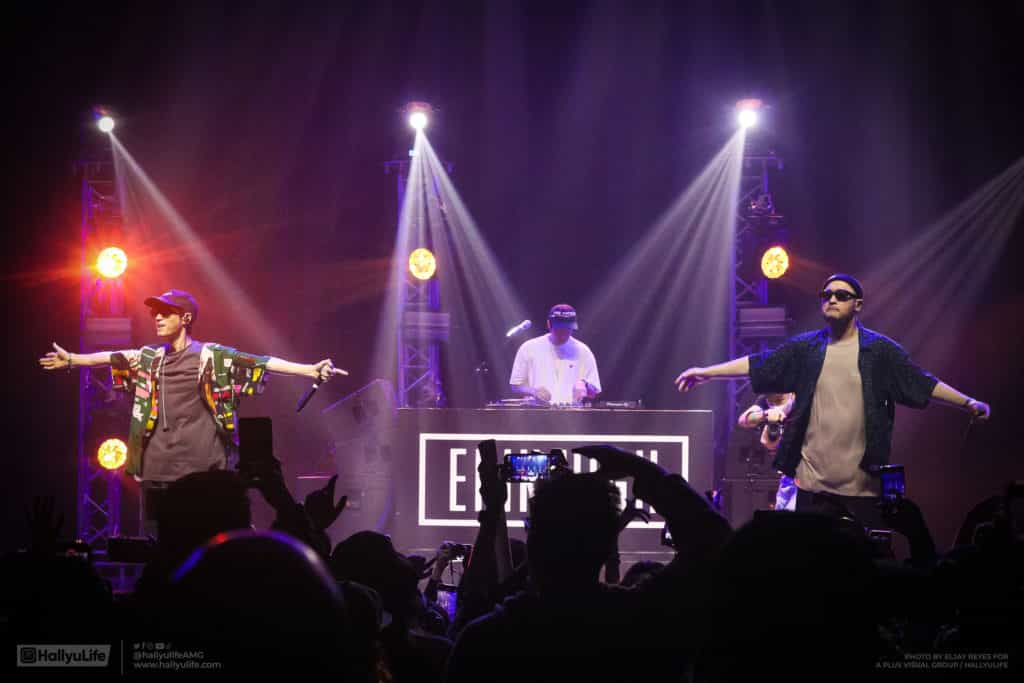 Even though they are just three performing that night, we all felt that they performed with 8 of the artists they collaborated with through those songs. In numbers, they have given away 1 limited edition signed shirt, 8 collaboration songs, more than 10 bottles of water to drizzle the crowd, and an epic night to remember. One thing is for sure, I'll still be looking forward to their new songs as well as their return to Manila. -HallyuLife.com
---
Check out our photos from the event: EPIK HIGH is HERE in Manila (HQ PHOTOS) [20221130]

HallyuLife would like to extend its gratitude to MakeItLive Asia and CKStar Entertainment SG for inviting us to be part of this event. #EpikHighIsHereTour #EPIKHIGHinManila #EPIKHIGH

THIS SPACE INTENTIONALLY LEFT BLANK.