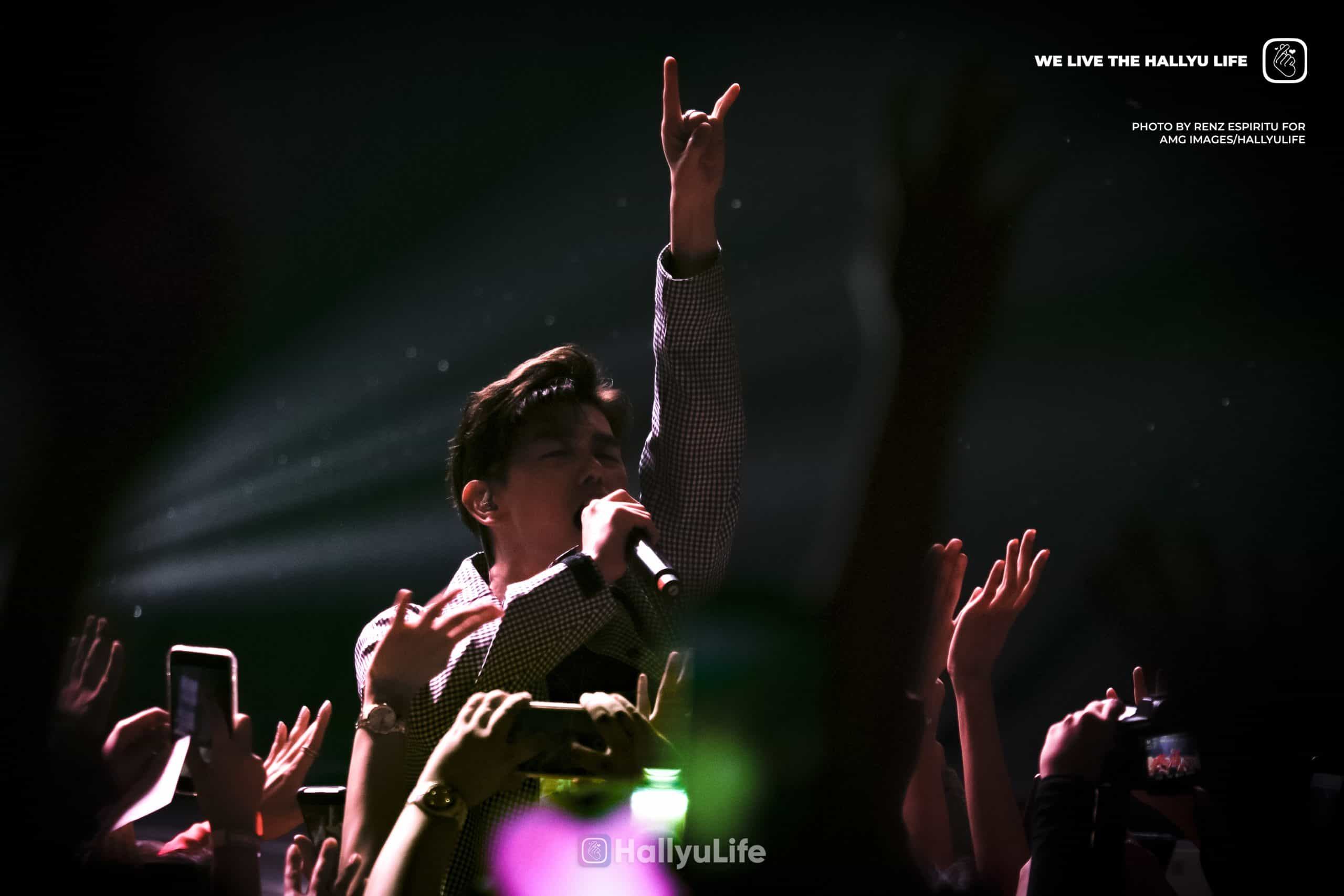 It was a long ride before Korean-Amercian singer-songwriter Eric Nam finally meet his PH Nam Pyeons last January 10 (Friday) at the New Frontier Theater. He held his very first fan meeting in Manila after 8 years!
Along with the colors from neon lights of the theater, screaming love from the fans was all over the place! As soon as the lights went out, a familiar adoring voice totally hyped the crowd! It was yo boy Eric, singing his first song 'Come Through'!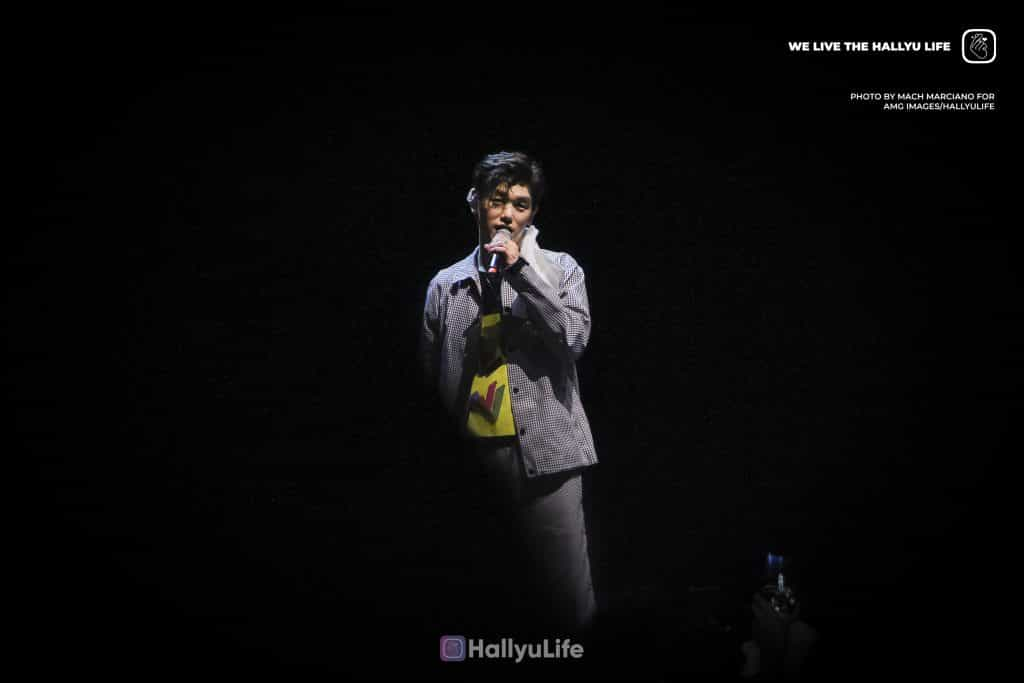 Here is Eric Nam's setlist which he performed at 'Before We Begin' In Manila:
1. Come Through 
2. Runaway
3. Miss You
4. Good for you
5. This is not a love song
6. Hold Me
7. How'm I doing
8. Hold Me
9. Don't call me
10. Ideal of you
11. Like you
12. Cave me in
13. Love Die Young
14. Lose You
15. Potion
16. You're Sexy, I'm Sexy
17. Congratulations
18. Honestly
19. Can't Help Myself
Everyone didn't know that 'Before We Begin' in Manila will going to be this lit and wild! So, I will describe the show using ERIC's name!
[E]xclusive in Manila
Eric got surprised when PH Nam Pyeons did their planned fan project. During the performance, fans were seen holding and waving their phonesㅡlights on, with 3 different colors; Yellow, Red and Blue. This represents the main color of the Philippine flag. Eric was so amazed!
"Oh, it's a flag! This is so coordinated guys. Thank you. This is what happened if you don't come for 8 years. Thank you."

– Eric
Eric is so precious! He also managed to change the lyrics of his song 'Lose You' for his PH Nam Pyeons! The lyrics he sang says "I'm in California, You in Manila". From Georgia to Manila! Eric, for keeps!
At the 10th song 'Ideal of You', everyone's gone wild along with Eric Nam's iconic throwing water!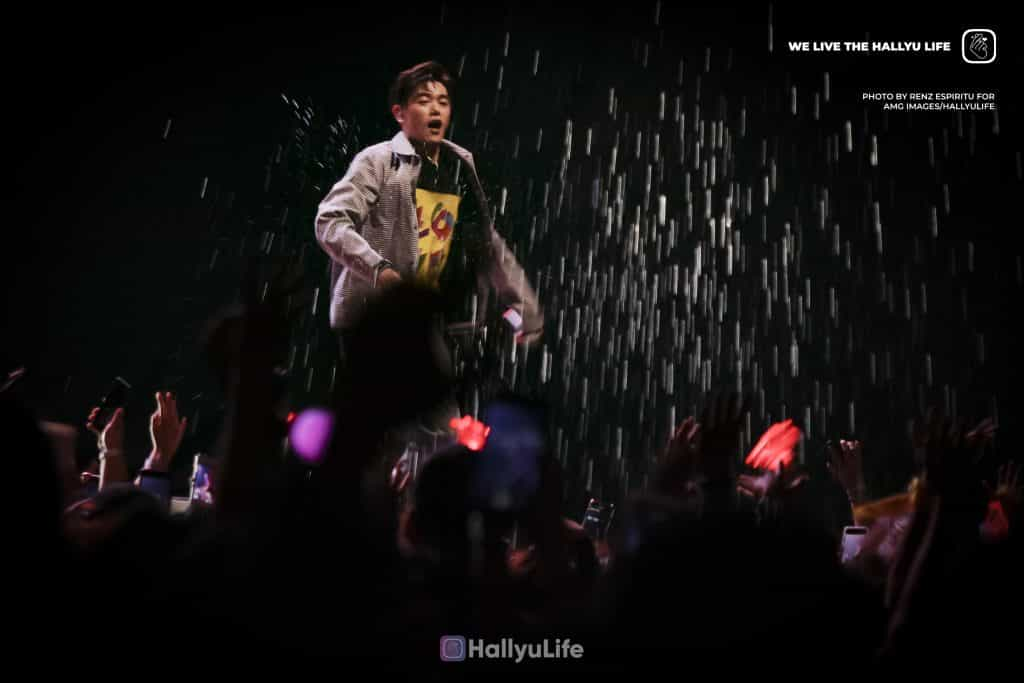 [R]emarkable Melody
One of the highlights of the show is when fans sang a Filipino song 'Pag-ibig na Kaya' to Eric Nam. That was so lovely! Eric also sang the Korean version of it entitled 'Perhaps Love'. According to Eric, that is probably the coolest thing he did on his show ever.
Then one lucky fan had a chance to have a birthday song from Eric Nam. He sang his own rendition of Happy Birthday! (I wish it was my birthday too!)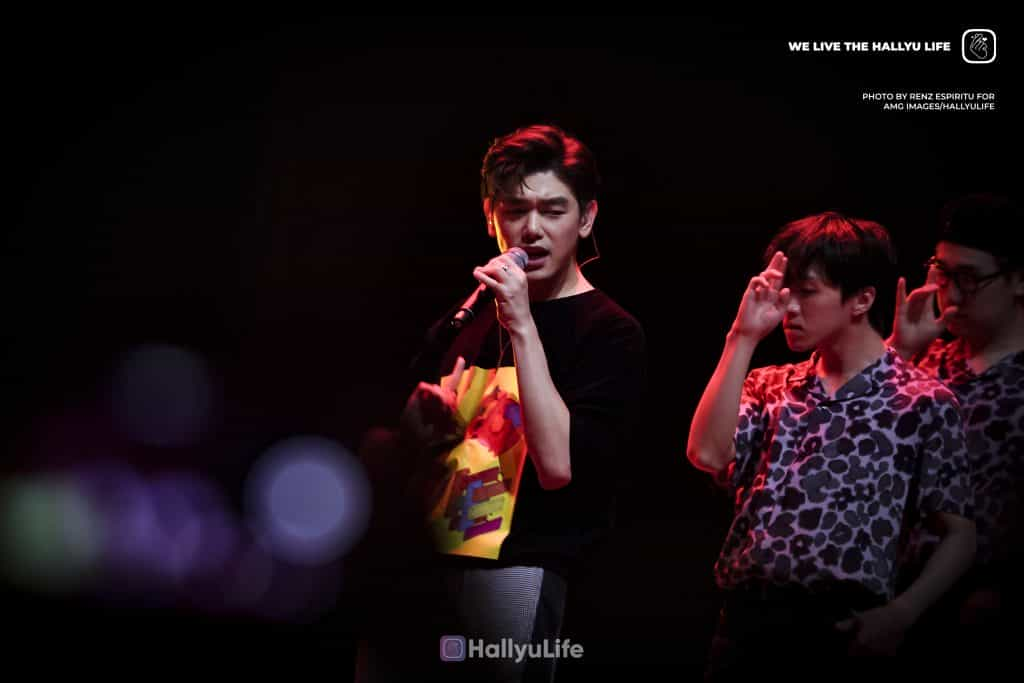 Also, during his performance in 'Cave me in', he sang in acapella at the end of the song. And yeah, that is the time when all of the fans inside the theater completely mesmerized by him! Eric's voice is indeed a masterpiece and charm! Everyone fell for it!
[I]ndescribable Night
Like Eric said, it's a good way to start the 2020! Before We Begin in Manila is his second stop right away after his tour in Taipei.
The night was totally a blast! From a lucky fan who noticed by Eric because of her wedding gown outfit, infinite gifts from fans, fan projects and those genuine smiles, Eric can't help it but to send finger hearts! It's literally raining hearts!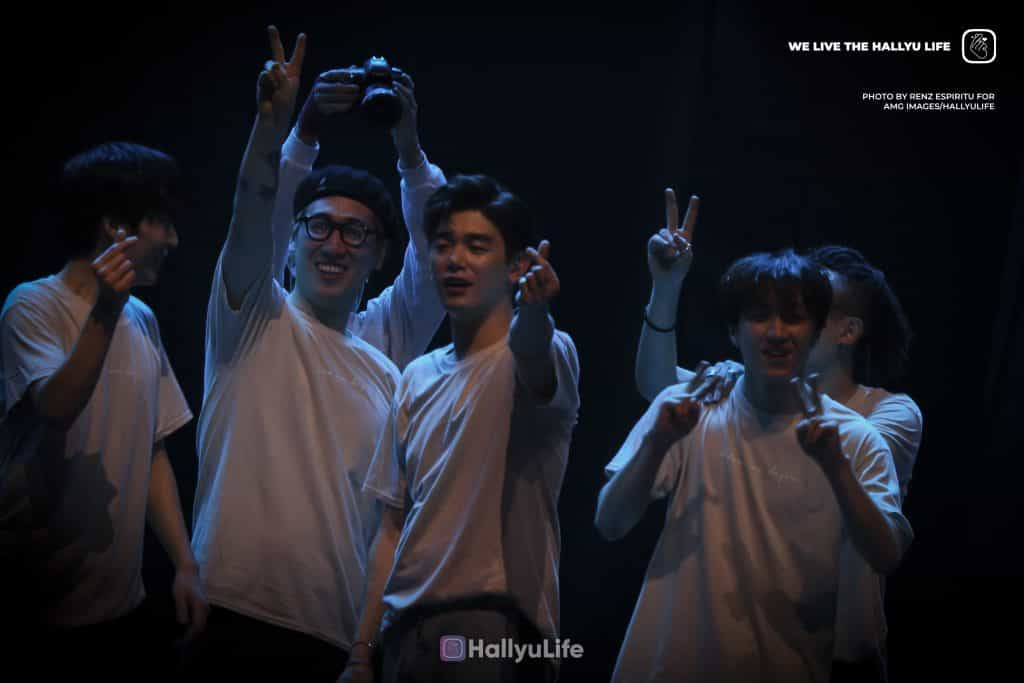 Also, Eric teases fans about his dancers (swerved for about 1 minute!). Not only with a beautiful voice but Eric is a natural comedian! He effortlessly snatched each one of his Nam Pyeons hearts using his silly jokes!
[C]entury Fave
Before the show finally ended, Eric Nam promised to his PH Nam Nation one thing.
"I promised to come back, You promised to come back?"

– Eric
The night is indeed a roller coaster ride. We laughed, became overwhelmed and cried by Eric Nam's presence. But one thing's for sure, those precious moments of us together with Eric is beyond reasonable doubt. Eric, you'll always be our forever favorite. It's not a goodbye but see you soon! -HallyuLife.com
---
HallyuLife would like to thank Onion Production for letting us to cover Eric Nam's Manila show.

THIS SPACE INTENTIONALLY LEFT BLANK.