It seems that MOMOLAND fans are now in a war between which is which, as a petition now spreading on Change.org says that MLD Entertainment, or anyone who's behind the official MOMOLAND Facebook group should get the group deleted, before everything gets worse than it is.
While according to the group's pinned post that it is open to postings about MOMOLAND, it was said that the admins are just monitoring the group for about a month, and there's no update yet if they do still filter and moderate the postings on the group.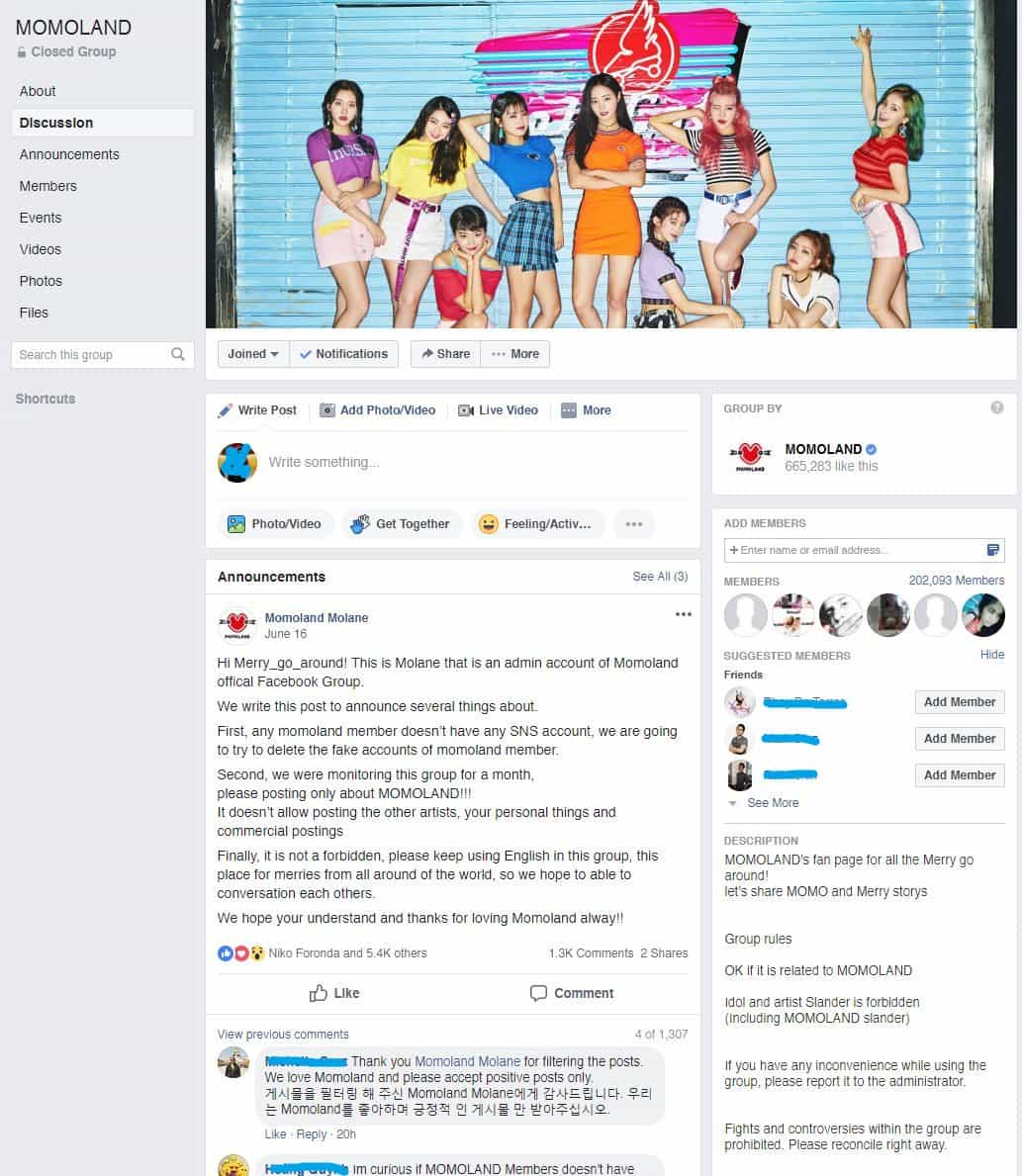 On the group's description, it also says that it's okay to share content if it is related to MOMOLAND, but slandering idols and artists are forbidden.
Now with more than 200,000 members, the group is becoming an unpleasant place for fans to hang-out and share updates on the girl group, as you're coming to see some unwanted posts, unfiltered content, childish, hate speeches about MOMOLAND and other idols/groups, mostly made by Pinoy haters who have happened to be in the group.
The petitioner (concerned fan) calls out MLD Entertainment to delete the said group because according to it:
"It's really disgusting that everytime you will visit the group,you will see things that everyone especially MOMOLAND should not see."
And it is something that we strongly agree here.
However, some fans have argued that this isn't the best solution by far, as they see to it that other fandoms would look down on them and on MOMOLAND having a toxic fan base.
Someone said that MLD Entertainment should hire dedicated moderators instead, but, considering its current status and the group's scale, it might be daunting to filter all coming content and subject them to approval and review first prior to posting. The company might also have to compensate them in a manner that would reward the psychological nightmare that moderator(s) might experience.
We reached out to MLD Entertainment for comment, and will update this once we get a response.
You can read the full Change.org petition here.
-HallyuLife.com
---
Editors' Opinion: For us, the current best solution is to clean up the group and identify the members who post nonsense. MLD Entertainment can hire people to do it, as some fans expressed their desire to moderate the group. Deleting the group might be the last-case solution, if things really reached worse.

THIS SPACE INTENTIONALLY LEFT BLANK.