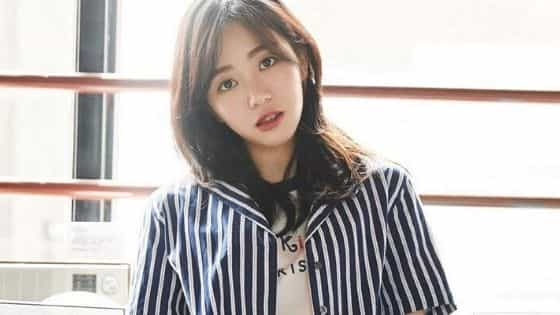 WARNING: This article might contain trigger-inducing elements. Please be advised prior to reading.
Former member of AOA and now-actress Kwon Min-ah (Mina) has got her fans concerned, after sharing stories on her SNS this Friday, confessing that she was "bullied" during her days with AOA.
On a lengthy post in Instagram, the former AOA member said that "she never wanted to leave AOA, but because of one person who hated me, I gave up after enduring her bullying for 10 years."
https://www.instagram.com/p/CCKogOSn4Sx/
While Mina had not directly named the member in question, it was speculated by netizens that the person Mina is pertaining to is no other than the group's leader Jimin, getting the hint from Mina's description that the assailant's father had recently passed away. Jimin's father passed away on April of 2020 due to heart attack.
The alleged bully had also told Mina that she was 'ruining the mood' by crying after her (Mina) father died from cancer in 2014.
"After my dad passed away, when I cried in the waiting room there was an unnie who dragged me to the closet, telling me to stop crying because it was ruining the mood, and I tried to tell her that I was scared. I tried to tell her that I was scared of my dad dying. I can't ever forget what she said to me then."
Seemingly in response to Mina's words, AOA's Jimin had a now-deleted story on Instagram with the word "fiction", which is believed to be a denial of Mina's accusations.
Mina then also said that she tried to take her own life due to the bullying, sharing an image of multiple scars on her wrist, signaling self-harm, following her initial post.
https://www.instagram.com/p/CCK67DOnJ26/
Mina said (on multiple consecutive SNS posts),
"Because we were in the same car, she forced me to take mood stabilizers and sleeping pills, and I fell asleep. I could feel that I was breaking down bit by bit even though I had a busy schedule. I even attempted suicide because of her.

Honestly, I'm okay even if you people never respect me as an idol or an actress. I know I'm terrible, I'm not good at anything. But I was really happy, and I tried really hard. I still love being in this area of work. I was never stressed about being an idol, and in truth, I never wanted to leave AOA; but because of one person who hated me, I gave up after enduring her bullying for 10 years and at the end of it all, I wanted to turn around and curse at her.

In the end, I gave up AOA. I really had fun promoting as AOA with the other members. But some time ago, that unnie's father passed away, and I felt so sad and strange. At least I know exactly how that feels. When I went to the funeral she came to my crying, telling me she was sorry. It was so unfulfilling, and my heart really broke down."

Everything emptied itself after that. I felt okay, I let go of the blame but by then, I was already too broken. I'm scared. I'm having some time to myself on hiatus now and I knew. I wanted to try learning a few things, maybe try to receive treatment for my depression and anxiety. But it turns out, even during a hiatus a lot of things happen.

I'm so tired. You know how the netizens say things online? How I don't know who I think I am, no one knows what I'm trying to be, no one wants to see my face or hear me talk and all that, but despite that, it wasn't like I was born because I wanted to be born, and I have a mouth, I have hands, but I can't control myself any more either and I need to live for my mom.

It's fine if you don't see me fondly and it's fine if you don't pay me any attention; can't you just leave me alone? Because I get that everything is my fault.

I can't ever forget what you said to me, what you did to me, I remember everything, even if it's fuzzy. Whenever I remember all of that, I take medication and hang on. But I think the thing with my dad will stay with me forever. To unnie, it was just something you spit out at the spur of the moment but to me, it was a real scar.

Even now, no one knows, not me or the other members, why did you hate me so much?
AOA's agency, FNC Entertainment, has yet to issue a statement regarding these accusations, while Mina's current agency Woori Actors Entertainment has reportedly told Korean media outlet News1 that these were "personal" issues, but said that they will keep an eye on her.
A report from Korea JoongAng Daily says that an insider told them that "She is currently on medication due to her panic disorder, and we are closely watching her."
Kwon Mina debuted with AOA in 2012 along with Seolhyun, Choa, Chanmi, Jimin, Yuna and Hyejeong. Choa left AOA in 2017 due to mental health issues, while Mina also left in 2019, saying that she will pursue acting instead after not renewing her contract with FNC.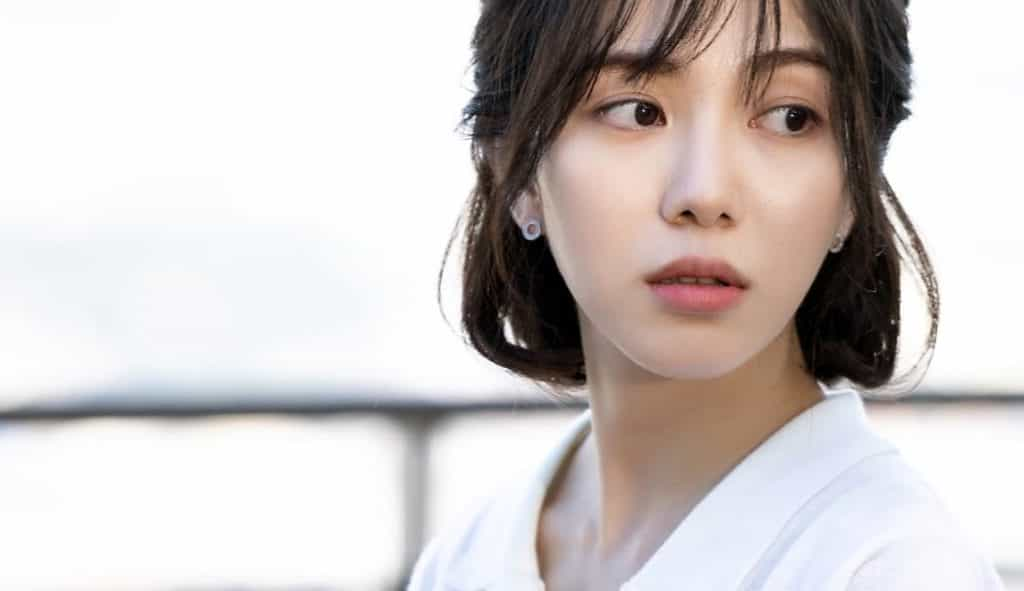 The five-piece AOA continued on competing for the Mnet's show Queendom last year, and had returned to the K-pop scene with their 6th Mini Album 'New Moon'. -HallyuLife.com

THIS SPACE INTENTIONALLY LEFT BLANK.