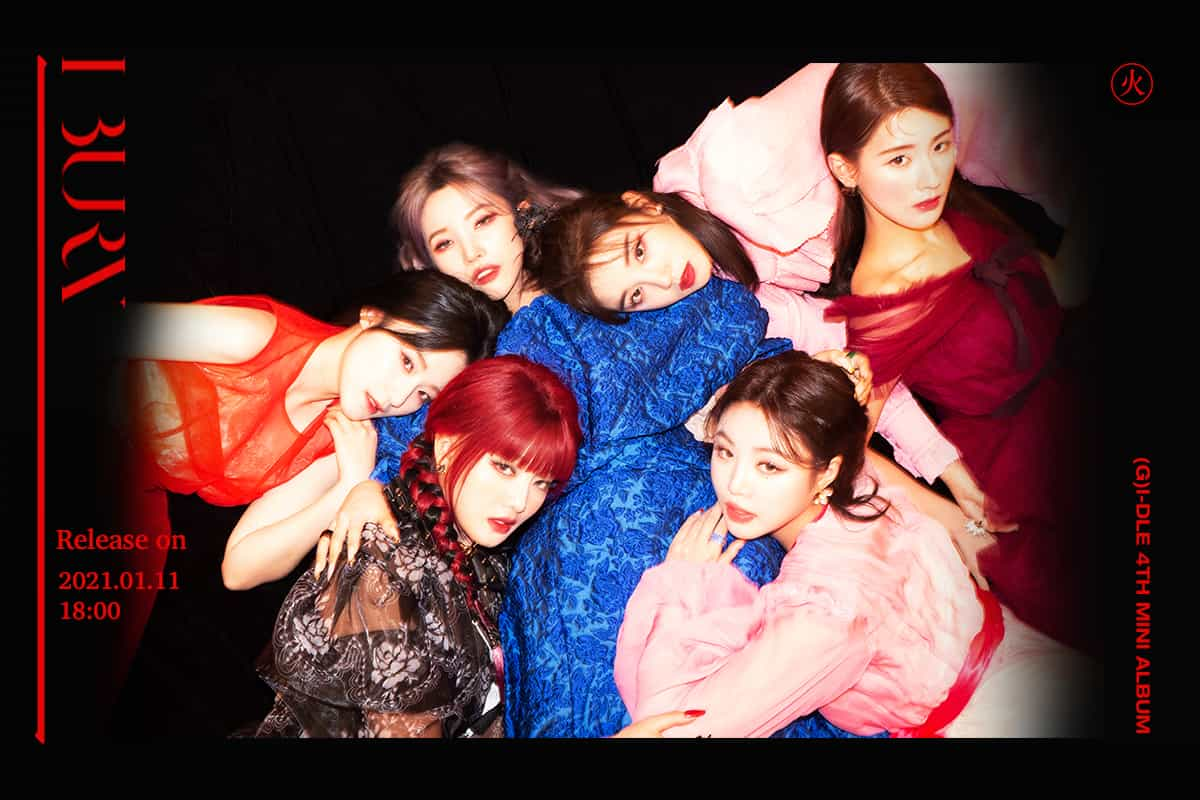 Among the first few acts to make their comeback at the start of the new year is girl group (G)-IDLE.
The multinational sextet will drop their fourth EP next Monday, 11 Jan, at 6PM KST. The album is a continuation in their EP series, which follows after "I Trust", which was released last year.
(G)I-DLE 4th Mini Album
[I burn] Track List ?

2021.01.11 18:00 (KST) #여자아이들 #GIDLE #I_burn#한(寒) #화(花火) #MOON#Whereislove #LOST #DAHLIA pic.twitter.com/b3lunP8cuV

— (G)I-DLE·(여자)아이들 (@G_I_DLE) December 30, 2020
For this drop, they have prepared three distinct concepts — a white-themed chilly winter (寒), a vibrant blossoming flower (花) and a fiery inferno (火).
Though the girl group have been regular patrons of music events and the recent year-end award ceremonies, it's been a while since fans heard from them. Fans last heard from (G)-IDLE last August. They released a timely invigorating summer hit "Dumdi Dumdi".
It seems like the sextet is not subscribing to the party-at-a-beach vibes this time. Instead, they will be once again showing fans their charismatic front.
Their six-track album consists of the title track "Hwaa (화)", which can be literally translated to "Anger".
The girls will release their fourth EP "I Burn", together with the music video for "Hwaa" on 11 Jan. An online press showcase will also be held on the same day. -HallyuLife.com
Watch the teaser for the music video here:

THIS SPACE INTENTIONALLY LEFT BLANK.