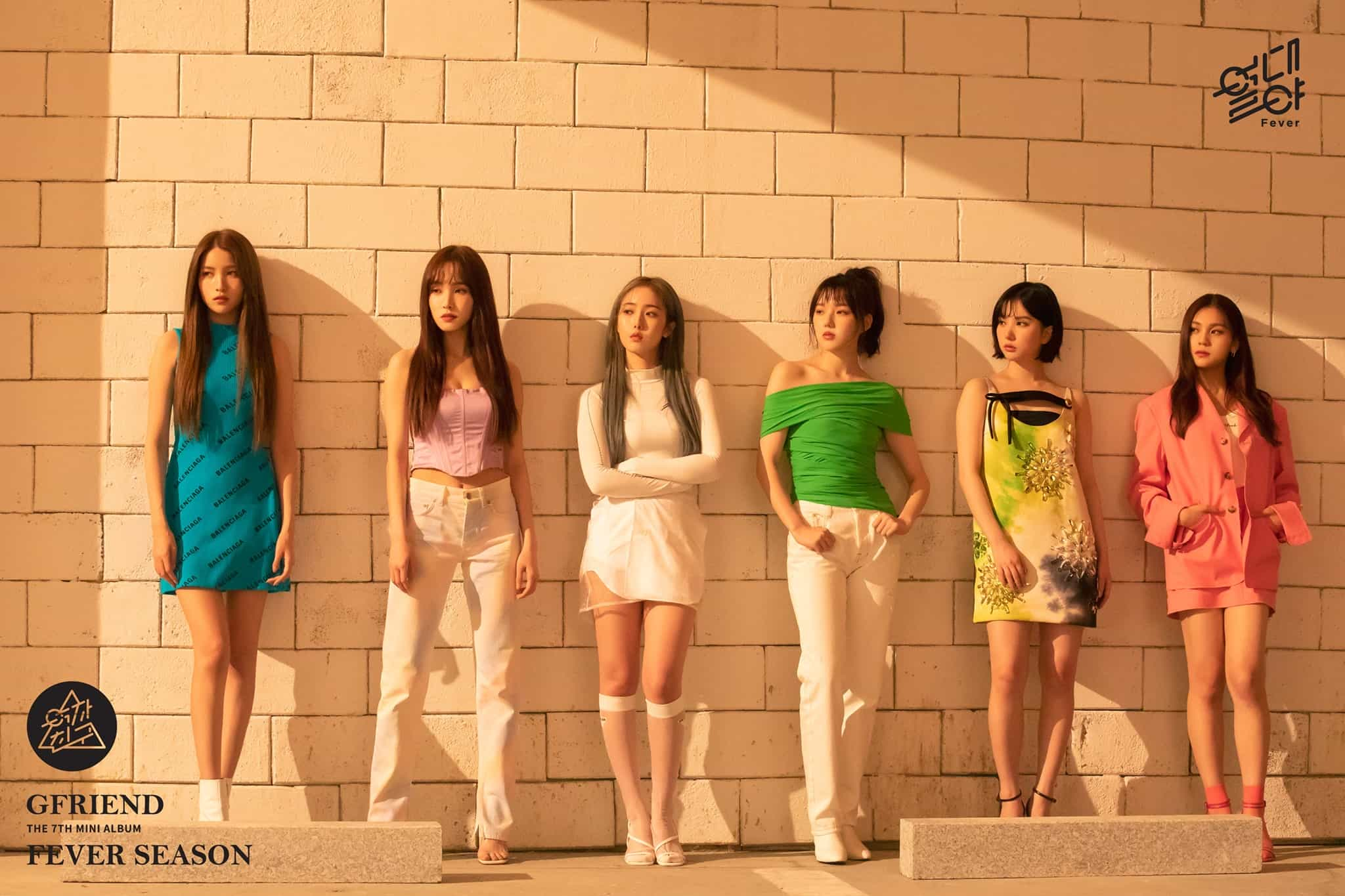 In just a few weeks, Korean girl group GFRIEND (여자친구) will be coming back again to Manila for another full-fledged concert tour! They will be performing on August 25 at the New Frontier Theater in Quezon City.
Known for their knife-like choreography and songs that are absolutely chart-toppers, here are some songs that we absolutely love and recommend for you to listen from the girl group!
---
1. Time for the moon night(밤)
One of their songs the group has released in 2018 had us really hooked up with the group. Smashing music charts all-over Korea, this song from GFRIEND is an absolute recommendation from us for you to listen to. A magical, anime-inspired music which will make everyone hooked, even if you're not a 'buddy'.
---
2. Me Gustas Tu (오늘부터 우리는)
Perhaps one of GFRIEND's most notable song from 2015, Me Gustas Tu is a song that also gets an absolute recommendation from us! The music video shows GFRIEND's cute and innocent concept, while also showcasing their synchronized choreography which the fans loved.
---
3. Summer Rain (여름비)
GFRIEND's another bop from 2017 absolutely defines GFRIEND as a group to love! It shows the girls emotional side while turning out with a good mix of piano and some pop beats. This song should be present into your daily K-Pop playlist!
---
4. Love Whisper (귀를 기울이면)
The group's summer bop of 2017 also gets a recommendation from us. It's fresh and uplifting beat can make you sing along and dance. As the first line of lyrics say, "There's no words that can describe my mind". It's literally us when we're listening to their songs!
---
5. Rough (시간을 달려서)
One of GFRIEND's most successful song is also getting on our list! This song absolutely shows GFRIEND's mature side while showcasing their sharp choreography. Up to this date, this song is still on my Spotify playlist!
---
6. Fingertip
The funk-driven bop marks GFRIEND's concept change from the innocent schoolgirl to that bad-ass woman. One of their most recognizable hits, Fingertip also gets our thumb up for you to add to your jampacked playlist!
---
7. Glass Bead (유리구슬)
The group's debut single, 'Glass Bead' showcases the group's innocent concept, and will always remain as classic favorite among buddies.
---
8. NAVILLERA (너 그리고 나)
This song from the group's first full album 'LOL' is absolutely a remarkable one. An upbeat dance-pop song, it represents GFRIEND's unique character which was developed over time. Of course, this also shows their cuteness and tight choreography!
---
9. Sunny Summer (여름여름해)
Another summer bop from GFRIEND, it's mix is ideal for the summer heat (it's actually summer in Korea right now), showcasing once again, GFRIEND's cute and lovely concept.
---
10. Fever (열대야)
Offering a slight change in tune of music, 'Fever' shows that the group isn't afraid to explore new colors of music. Yep, it sounded different than most of their song but to be honest, that seemed exciting to us even further. -HallyuLife.com
'Go Go GFRIEND Asia Tour' in Manila is happening on August 25 at the New Frontier Theater and is made possible by MyMusicTaste. Buy your tickets here.
[jnews_hero_13 include_post="4405″]
Can't hide the excitement? Tell us what your favorite song is from the group on the comments!

THIS SPACE INTENTIONALLY LEFT BLANK.