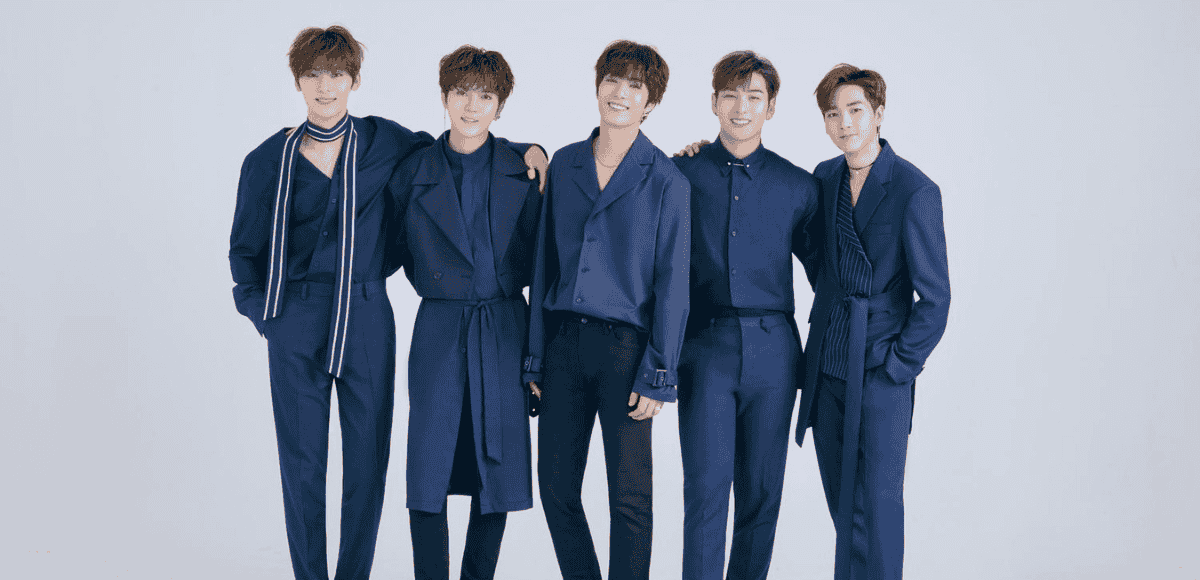 Known for their chart-topping hits and moves, urban electro band NU'EST is our next artist for our #GETHYPED feature. Want to know where to start on stanning them? Continue reading below.
Our recommendations from them are absolutely from a non-stan standpoint, meaning that even you, a non-fan, would surely take a listen and maybe get hooked to them later.
Ready? Here are our top 5 songs from the group (in no particular order):
---
BET BET
Let's begin this list with NU'EST's first title track for 2019 'BET BET'. The strong mix and melody of electronic pop and dance beats will surely get you hooked.
Also, did we say their music video is absolutely visual-oriented? Next.
---
Talk About Love
One of the B-sides of their 6th Mini Album 'Happily Ever After' that got a special video, 'Talk About Love' is a song that will get you groovy although the music video is actually literally the title itself – NU'EST sitting down and talking about L.O.Λ.E. How brilliant.
---
Universe (Minhyun SOLO)
Minhyun's single 'Universe' earns an absolute recommendation from us, and personally, this is one of my favorite songs released by Pledis. Accompanied by a medium tempo, R&B-Pop genre track, it exhibits a sophisticated and lyrical ambiance through the harmony of a cozy guitar riff and trendy synth sound.
---
FACE
Of course, who would forget NU'EST's debut song? FACE, one of NU'EST most unforgettable songs that brings back the era of the older generation of K-Pop (well, not so old but 2012, really). While not as elegant as their recent music videos, it just shows that NU'EST has maintained its musical color and even improved it over the years.
---
WHERE YOU AT (NU'EST W)
THIS ONE SHOULD BE ON YOUR PLAYLIST, TOO!
Despite lacking member Minhyun, the four remaining NU'EST members still managed to release a bop that is sure, sporting their musical color and video elegance that most of their MVs had.
One word for this: Addictive
---
Tell us what your favorite song is from the group on the comments!

THIS SPACE INTENTIONALLY LEFT BLANK.