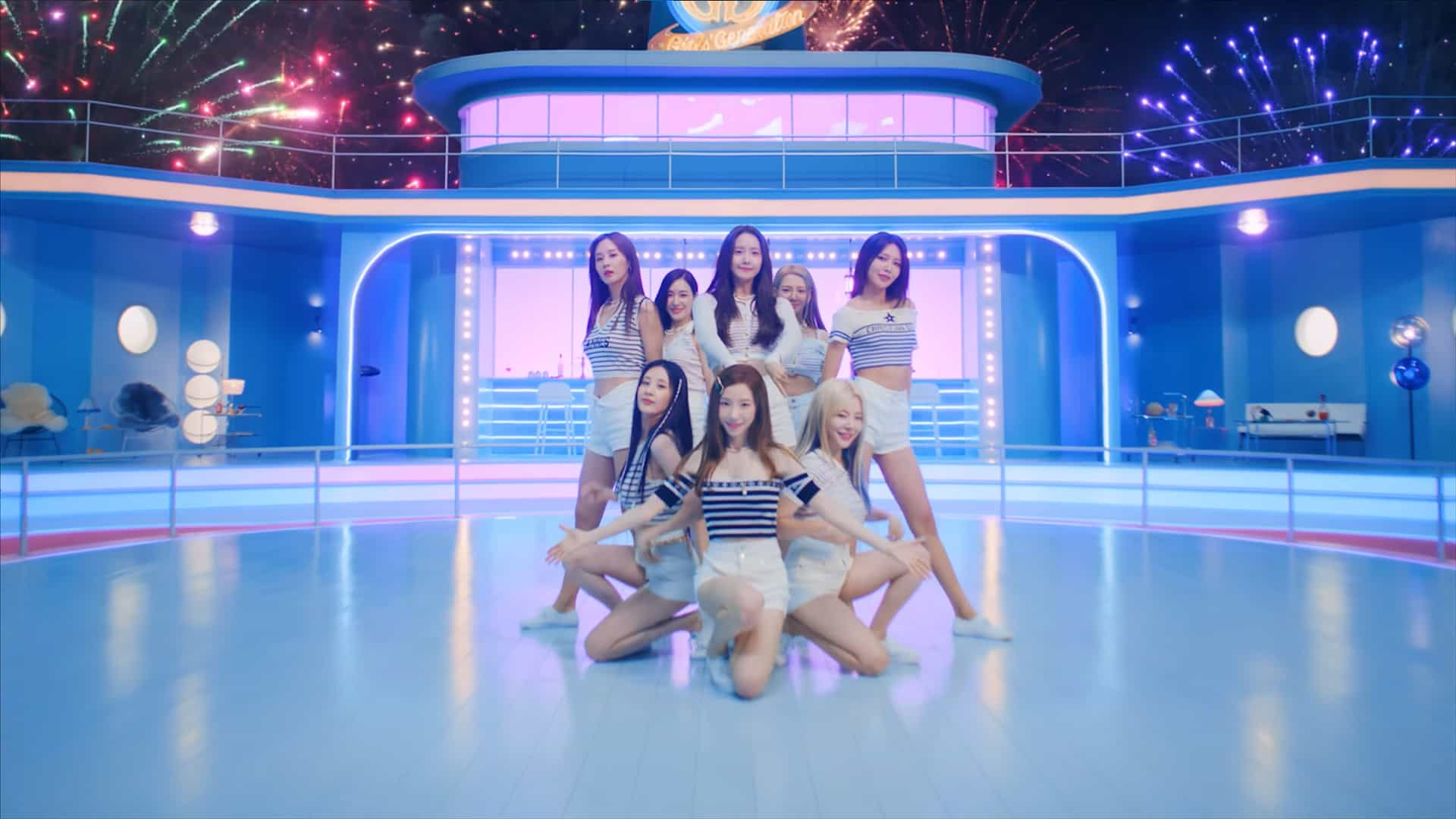 After 5 years since their 8-member release, Girls' Generation finally made their comeback in time for their 15th debut anniversary with 'FOREVER1'.
On August 5th, 6 PM KST, SM Entertainment's K-pop legend girl group, Girls' Generation, returns with the release of their 7th album 'FOREVER1′ which has 10 tracks including the title track of the same name. The physical album, however, will be out on August 8. The song's lyrics celebrate the longstanding relationship of the members and the group but also portray it as a playful love song.
It also sends a message that Girls' Generation and SONEs always stay together. Like what song's line said, "Girls, we are forever/Yeah, we are, we're still FOREVER1", this song is really a celebratory song as Girls' Generation released the song in time for their 15th debut anniversary. Despite the girls' conflicting schedules including Tiffany, Sooyoung, and Seohyun who are now in their respective agencies, they managed to come together to make it all happen.
In line with their comeback, Girls' Generation recently launched their very own reality show "Soshi Tamtam" on JTBC which shows the girls' entertainment side once again through a series of variety show-themed episodes and reminisces their journey along the way.
They also have upcoming TV show appearances like Amazing Saturdays on its 224th episode where all 8 members go head-to-head with the original casts in a series of song dictation.
Another is on Game Caterers by PD Na Young Seok where 6 of them (the episode was recorded without Yuri and Seohyun) play a series of random games prepared that will surely be a fun game time.
Girls' Generation's last comeback as 8 members was in July 2017 with their 6th album "Holiday Night" and a sub-unit called Oh! GG released their 1st single "Lil Touch" on September 18. -HallyuLife.com

THIS SPACE INTENTIONALLY LEFT BLANK.