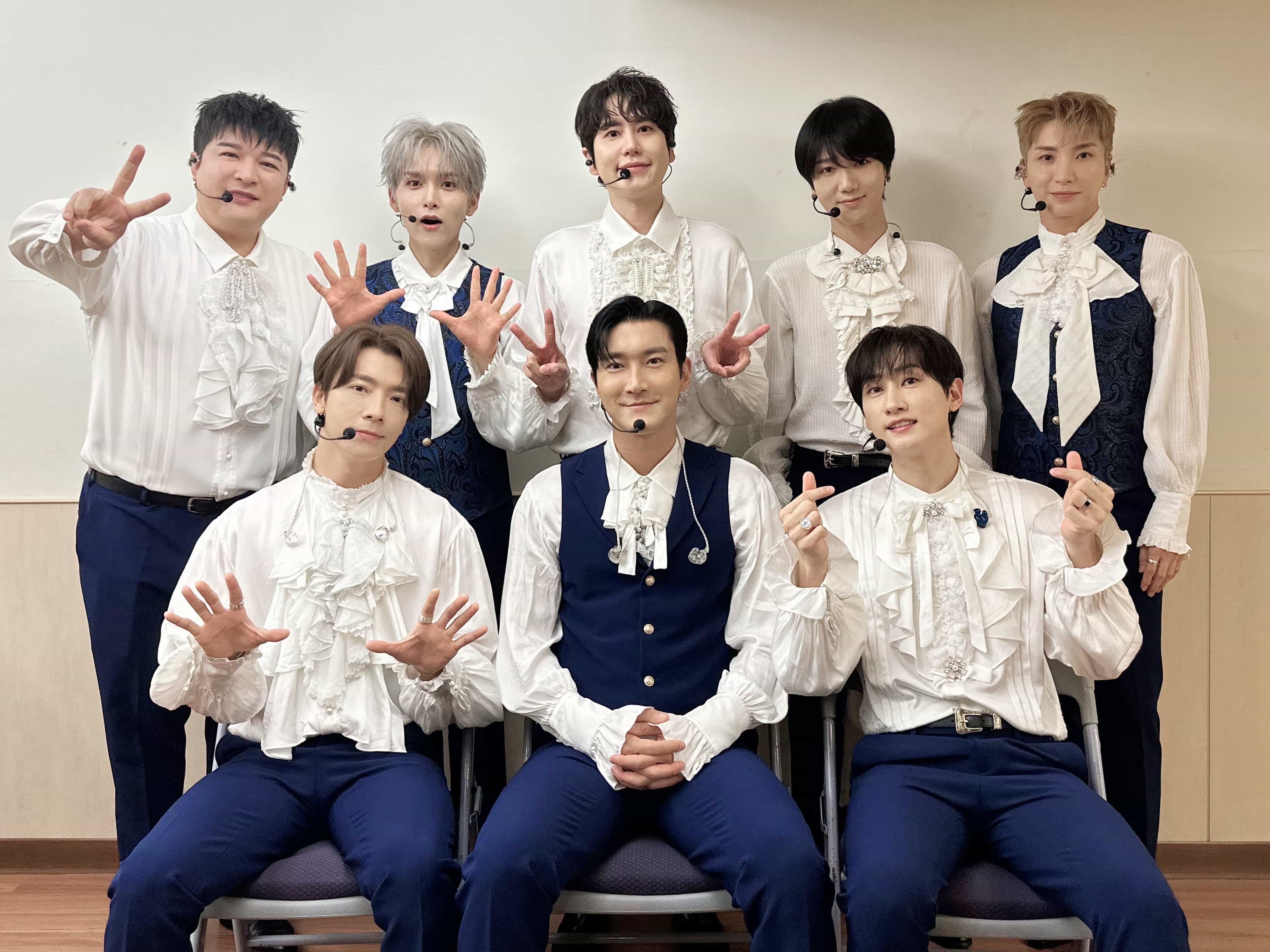 After postponing it for a few months due to unforeseen circumstances, Super Junior's Super Show 9 will finally take place FOR TWO DAYS this December 17-18 at the Mall of Asia Arena!
So if you're feeling the need to be ready or hyped up just like we do, we got you as we take our pick from the plethora of Super Junior's songs through the years, which were the ones that we personally loved – and can confidently recommend to everybody.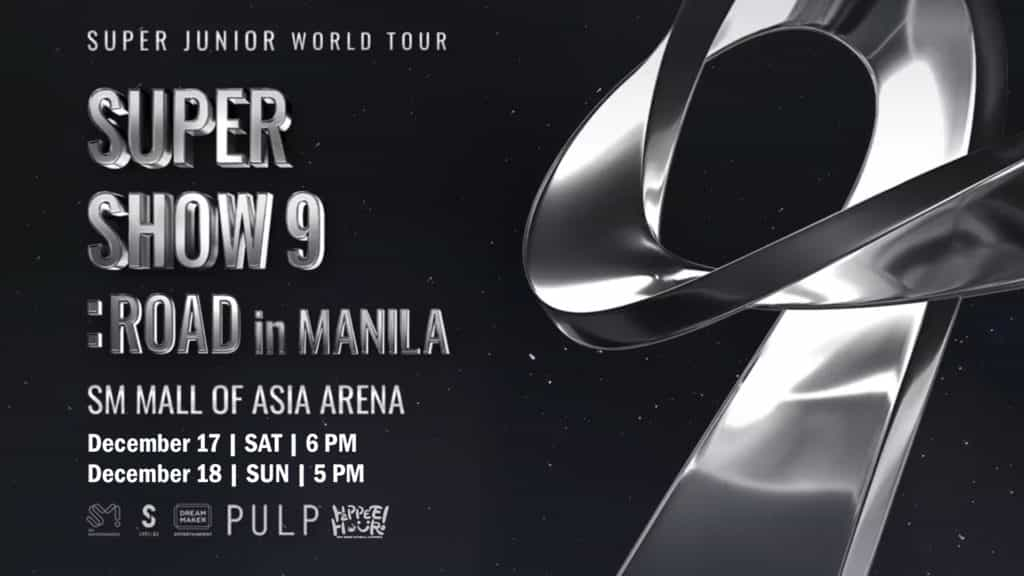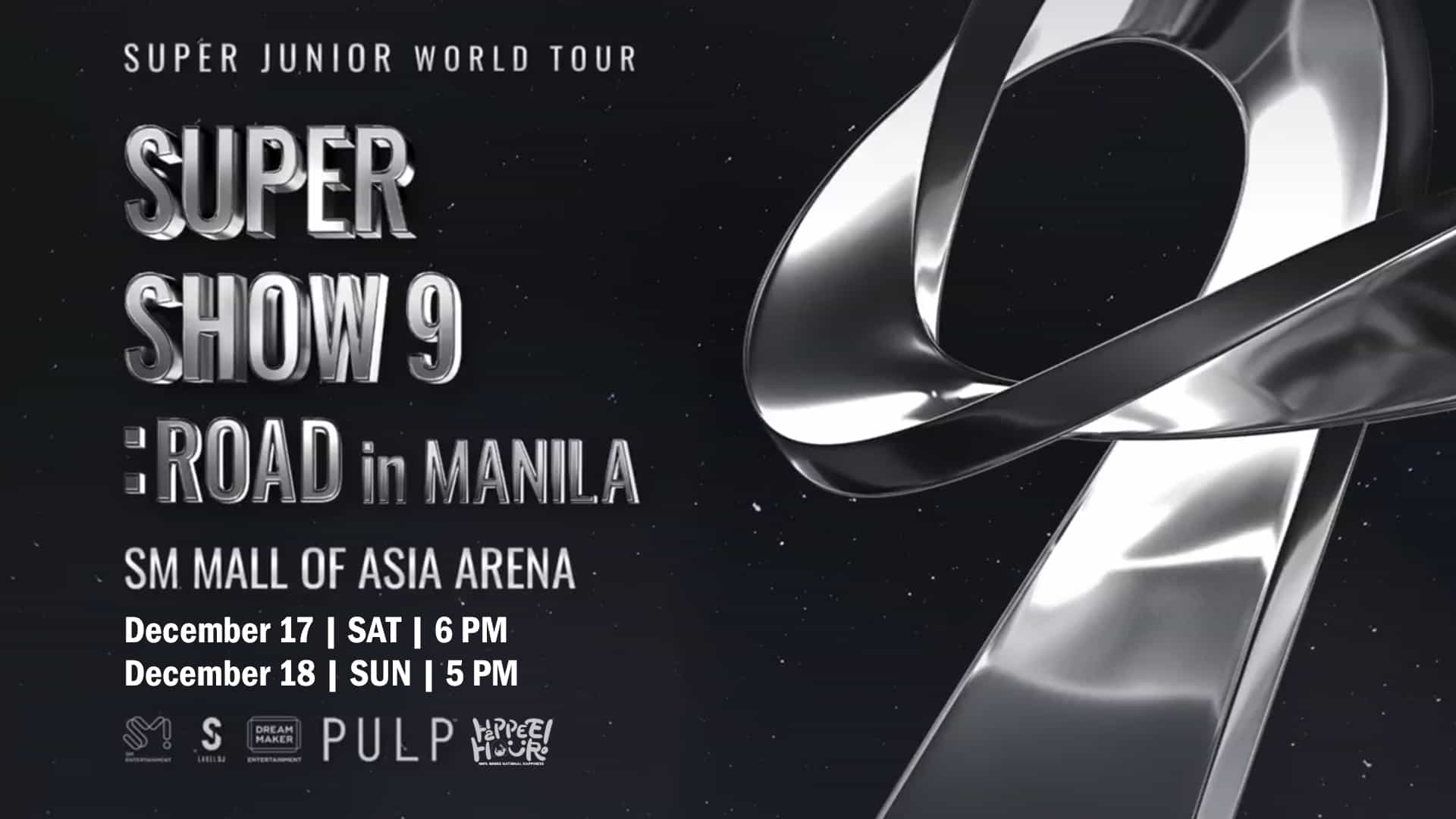 With that said, let's proceed to our list.
---
Celebrate
This song, Super Junior's newest track, should be at the top of our list! They will be performing this on stage for the first time at the Mall of Asia Arena, so you should be ready as they will film this along with the Philippine ELFs around, uploading it to Super Junior's official social media channels. Very timely for Christmas, and of course, celebrating the fact that Super Junior is once again back in Manila shores.
---
Mango
Of course, the title track of the album where the current tour name is derived from, shouldn't be out of this list either!
---
Mr. Simple
Coming from 2011, this song just proved that despite how simple Super Junior can be, they can still rock the world and remind you how simple (or big) they became.
---
Don't wait
From the album "The Road: Keep on Going", this upbeat dance song can bring the grooves out of you while listening to Super Junior's magnificent voices.
---
California Love
This song from Donghae featuring Jeno of NCT, part of their official setlist is an absolute banger!
Not to forget the other one, Blue Moon, featuring Miyeon of (G)I-DLE, also sounds great!
---
I Can't
A personal recommendation, this song from Super Junior's sub-unit K.R.Y (Kyuhyun, Ryeowook, and Yesung) is one of my obsessions at some point. If you want a taste of Super Junior's ballad prowess or simply relax, this one is for you.
---
Mamacita
8 years ago, our ears were blessed with this magnificent bop from Super Junior. As it still the same today, the members will make this line stick into your mind later on:
HEY MAMACITA NEGA AYAYAYAYAYAYAYAAYAYAYAYAYAYAYAYAYAYAYAYAYAYAYAYAYYAYAYAYAYAYAYAYAYAYAYAYA
---
Black Suit
Another obsession of mine at some point, this song from Super Junior elegantly catches anyone who listens to it due to its brilliant arrangement and moves. I can still remember how I loudly sang to this publicly on the train.
---
Sorry, Sorry
Of course, who would leave this out of this list?
Considered one of K-Pop's national anthems, this Super Junior mega-hit is definitely a bop up to this day. Originally first heard in 2009, this song became a hit not only to ELFs, but also to those who just want to say sorry to somebody.
---
Are you excited to see them live for 2 days this December 17-18 at the Mall of Asia Arena? Yeah, we are, too!
Check out more details about the show here.
Super Junior's Super Show 9: The Road in Manila is promoted by PULP Live World and is organized by Label SJ, DREAM MAKER, and SM Entertainment. Tickets are available thru SM Tickets outlets nationwide and online thru their website.

THIS SPACE INTENTIONALLY LEFT BLANK.