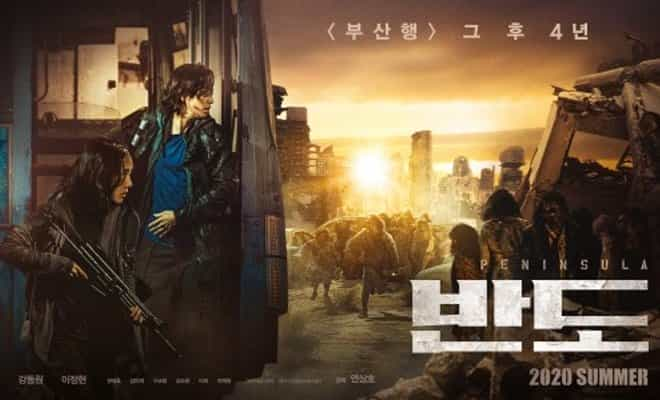 UPDATE: Train to Busan's sequel film, Peninsula is confirmed to premiere in South Korea on July 15. The director and the main casts confirm on their recent online press conference.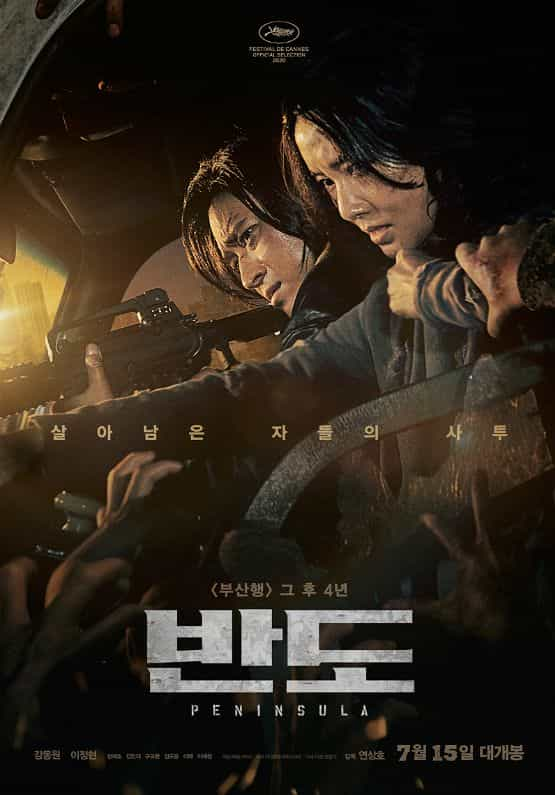 Peninsula is one of the most anticipated films and it is also part of '2020 Official Selection' in the 73rd Cannes Film Festival.
The very first trailer for Train to Busan's sequel film, Peninsula (or Bando in Korean), is finally here, and we're going to have an idea of how intense this film is going to be.
'Peninsula' is Yeon Sang Ho's successor to his 2016 hit zombie film 'Train To Busan', and is expected to resume the thriller story-line 4 years after.
The story's male lead, Jung Suk (portrayed by Kang Dong Won) enters the abandoned Korean peninsula in order to investigate its state, alongside Min Jung (portrayed by Lee Jung Hyun). The two discover that the zombies have evolved with heightened senses, and remaining humans having foul lifestyles.
The Korean peninsula has been largely abandoned by civilization, but those left behind still struggle to survive.
According to an earlier HallyuLife report, 'Peninsula' is slated to premiere this summer of 2020. -HallyULife.com

THIS SPACE INTENTIONALLY LEFT BLANK.