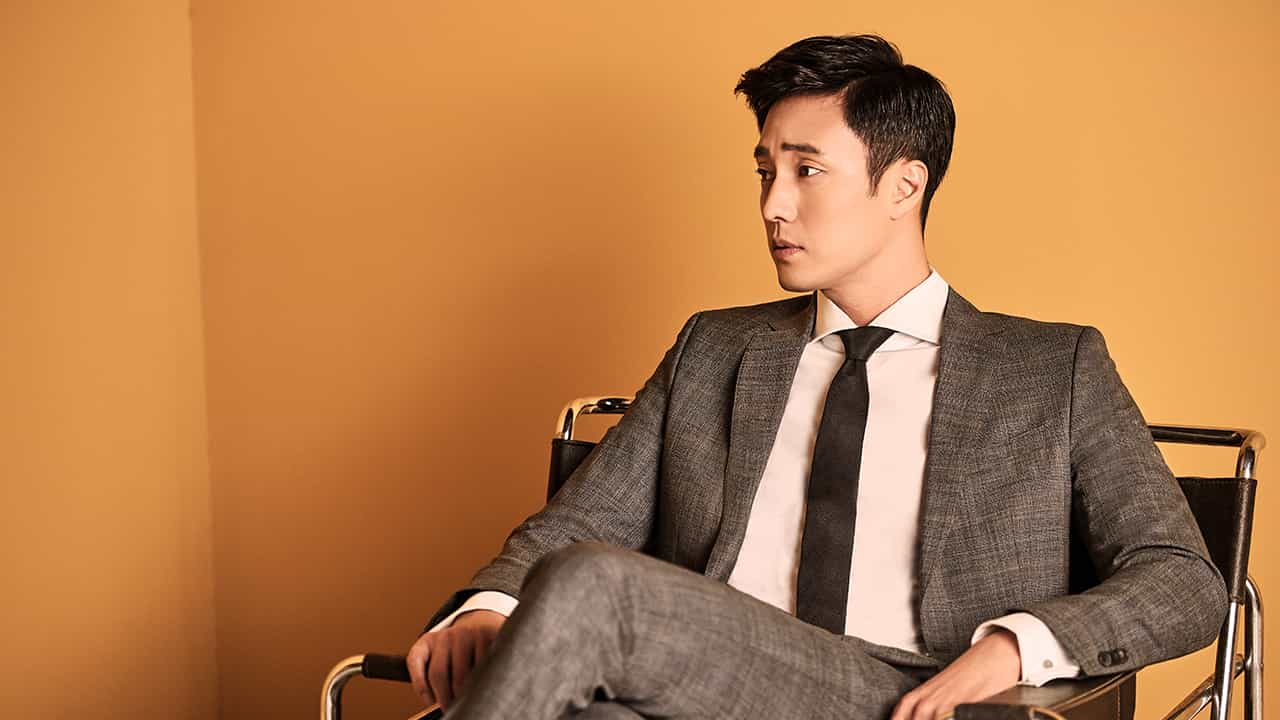 The phenomenal gentleman behind the characters Terrius, Coach Young Ho, and CEO Joong Won is about to get closer to his Filipino Fans—multi-awarded Korean Drama actor SO JI SUB will be making his way to Manila for the last stop of his Asia Tour!
PULP Live World is proud to bring SO JI SUB ASIA TOUR 'HELLO' in MANILA, happening on March 16, 2019 (Saturday) at the New Frontier Theater, Cubao.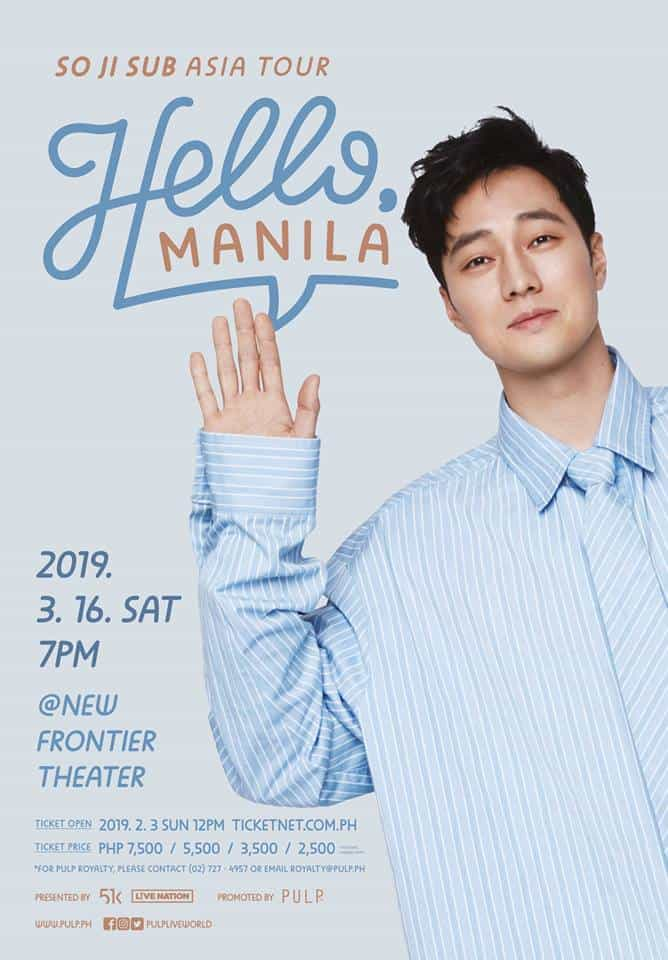 With his exceptional acting record, So Ji Sub has consistently been successful in the Korean entertainment industry since his debut in 1996. Along the way, he has gained significant popularity across South Korea and Asia with his hit movies and dramas. His rich filmography includes Sorry, I Love You and Cain and Abel, which won him the Best Actor award at the 45th Baeksang Arts Awards. His major box office hit Rough Cut also earned him three Best Actor recognitions, including the elusive Korean Association of Film Critics Awards nod.
In 2013, he played the lead role in the romantic horror series Master's Sun. It was through his compelling performance in this series that he was named Top Excellence Award, Actor in a Miniseries at the 2013 SBS Drama Awards. He further went down the trophy trail, once again being recognized as the Top Excellence Award and Excellence Award at the 2015 KBS Drama Awards for his role in Oh My Venus, in addition to being presented the Best Couple Award together with Shin Min-a for the said series. He also worked in the films The Battleship Island (2017) and Be with You (2018). He has also won the Daesang Award (Grand Prize) and the Top Excellence Award at the 2018 MBC Drama Awards for his recently-concluded drama series My Secret Terrius, where he gave life to the character of Kim Bon, a National Intelligence Service Agent.
Apart from his works as an actor, So Ji Sub also released a photo-essay entitled So Ji Sub's Journey. Released in 2010, it was where he shared his personal thoughts as an actor, having had 13 years in the industry under his belt. Throughout the book, he courageously bared himself to his readers by showcasing intimate photos from his trips and discussing various topics like his love for rainy days and his favorite number, 51. In 2011, he published another photo-essay, Only You, which immediately sold out across South Korea a month after its release.
So Ji Sub has also appeared on the variety show Little Cabin in the Woods. As an actor who rarely appeared on variety shows, the series revealed a side of So Ji Sub unknown to most people. His warm personality shined through as he went on the task of figuring out "happiness" and going on a solitary journey towards it.
Dubbed as the "icon of sincerity and consideration," So Ji Sub's evident passion for his craft makes him stand out among the actors of this generation. More than his cool and charismatic image, it is also how he values his work and colleagues that makes him the "actor all actresses want to work with"—one that truly embodies professionalism, as he's often characterized by various entertainment reporters in South Korea. As he takes the stage for his fan-meeting tour, So Ji Sub hopes to reveal his soft side and make his fans happy as he warmly greets them with his heart- stopping appeal. Prepare to swoon over him in an intimate encounter that will unveil his true personality on and behind the screens.
You'll definitely be captivated as we start the summer together with the enchantingly charismatic So Ji Sub at the SO JI SUB ASIA TOUR 'HELLO' Manila, taking place on March 16, 2019 (Saturday) at the New Frontier Theater, Cubao. Show starts promptly at 7PM. This show is proudly presented to you by 51K, Live Nation Korea, and PULP Live World.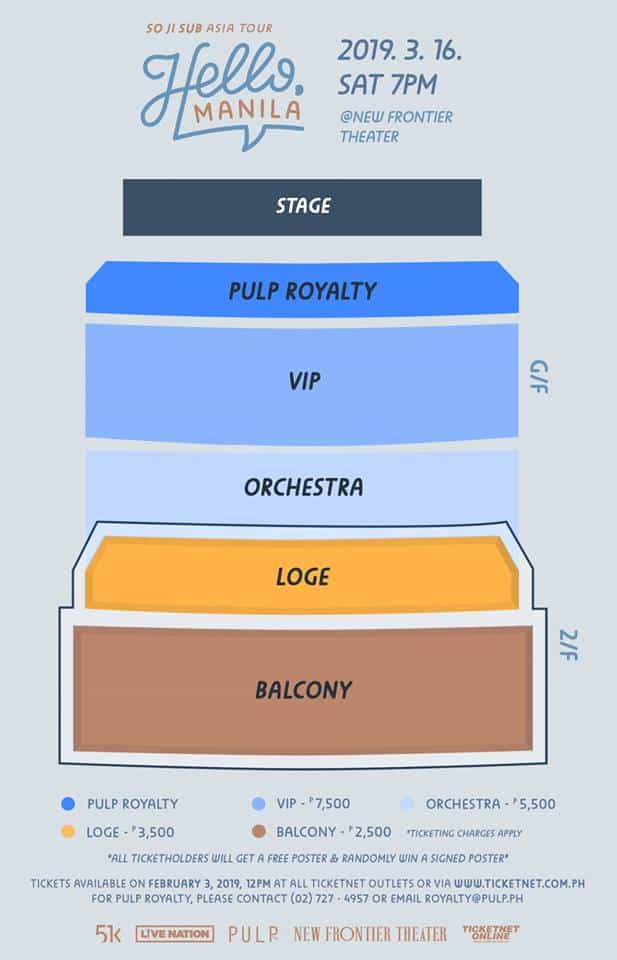 Tickets will go on sale on February 3, 2019 starting 12PM at Ticketnet outlets and online (www.ticketnet.com.ph).
Ticket prices are as follows: VIP – Php 7,500; Orchestra – Php 5,500; Loge – Php 3,500; Balcony – Php 2,500. Ticketing charges apply.
For PULP Royalty and other further assistance, you may call them at 727-4957. For more show information, visit www.pulp.ph. Be sure to follow us and PULP Live World on Facebook, Twitter, and Instagram and stay tuned for updates. #SOJISUBinManila

THIS SPACE INTENTIONALLY LEFT BLANK.