MANILA – After their "Dream Maker" journey, HORI7ON marked the start of their Hundred Days Miracle journey here with their very first fan meeting event last April 22 at the New Frontier Theater – and here's how they spent their night with their ANCHORs (HORI7ON fans).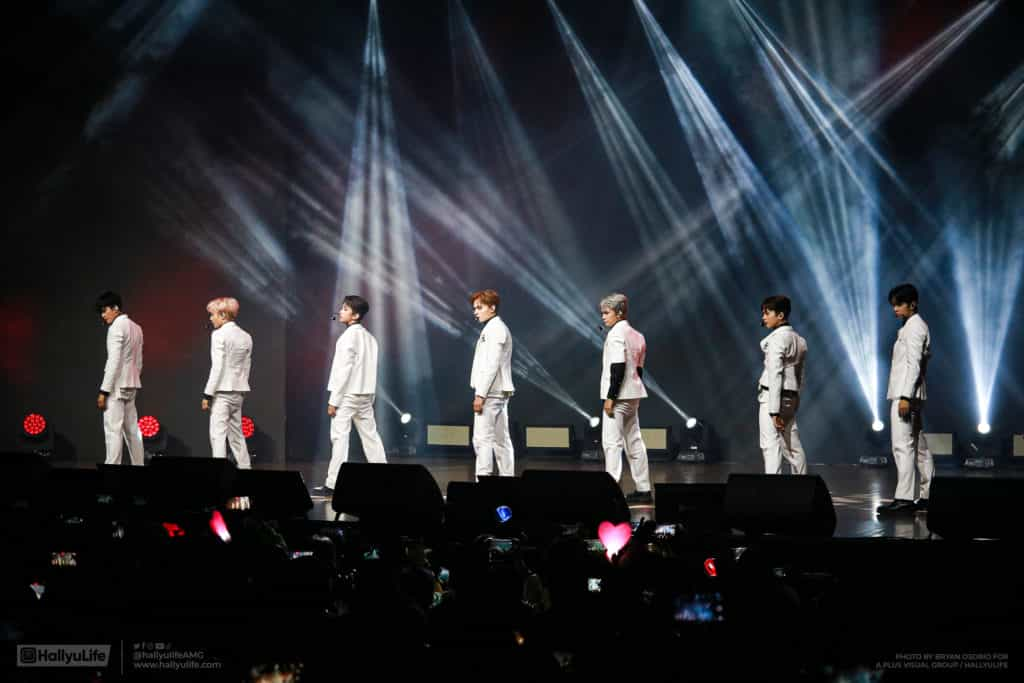 HORI7ON, a K-pop group that was created through the local survival program "Dream Maker," and was co-managed by ABS-CBN and MLD Entertainment, the agency behind some K-pop groups such as Momoland and Lapillus. They graced the stage with the show's signal song "Take My Hand" which gave a nostalgic feel to the show. The crowd went wild as they came up on stage for their first-ever fan meeting event just before they depart to South Korea to train and make their debut.
The seven members of #HORI7ON are finally here! ?

They hit the stage with "Take My Hand"! ✋@HORI7ONofficial @dnmentph #100DaysMiracle #HORI7ONFirstFanmeeting pic.twitter.com/qjf7PHEtp7

— HallyuLife (@hallyulifeAMG) April 22, 2023
The group members Vinci, Winston, Kyler, Jeromy, Reyster, Kim, and Marcus introduced themselves one by one and everyone cheered for each member happily. HORI7ON also performed their "Dream Maker" tracks such as "Odd Eye", "Tiger", and "Lovey Dovey".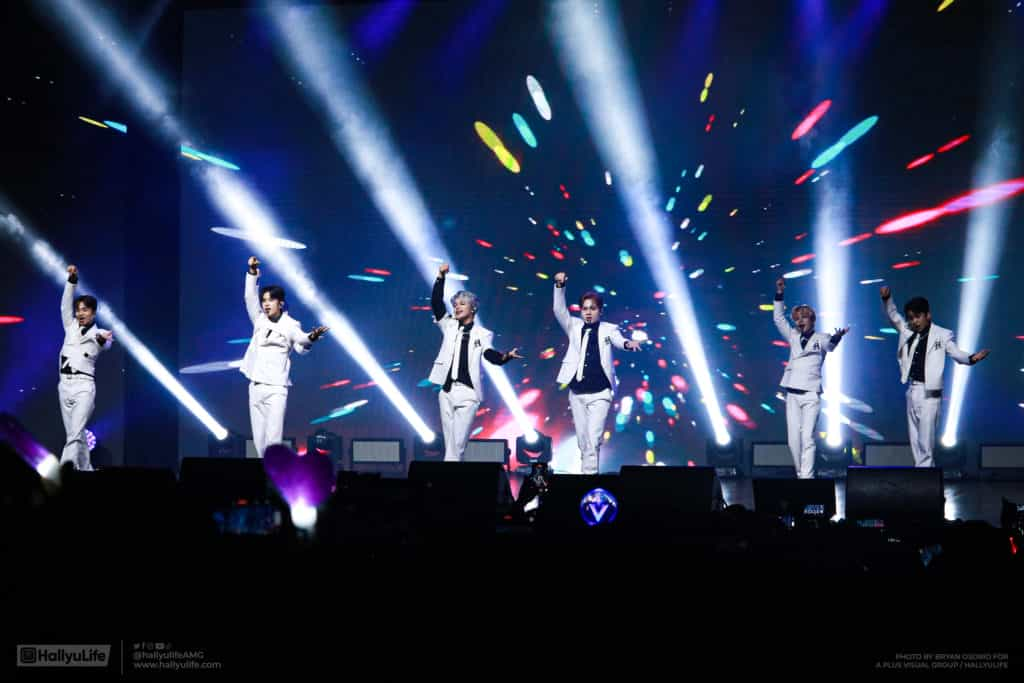 And as a way to show their coolest dance moves, HORI7ON danced to hit idol group tracks – XG's 'Shooting Star', ENHYPEN's 'Fever', SEVENTEEN's Very Nice', and EXO's 'Growl'. The members also played mini-games such as 'Whisper Challenge' and 'Draw Challenge' where the losing teams showed their cuteness which made the whole theater scream with joy.
It was also revealed that night that HORI7ON's fandom name will be called "ANCHOR". The ANCHORs showed their love and support to the group who will serve as the boat making its wonderful journey. Lucky Anchors had the chance to perform the "Dash" dance with the members of HORI7ON in a special challenge.
WE LOVE YOU ANCHORS! ⚓️

Ladies and Gentlemen, HORI7ON's Official Fandom Name is called "ANCHOR"! ?@HORI7ONofficial @dnmentph #100DaysMiracle #HORI7ONFirstFanmeeting #HORI7ON pic.twitter.com/j4e9axCN1M

— HallyuLife (@hallyulifeAMG) April 22, 2023
HORI7ON members told everyone at the New Frontier Theater how thankful they are to all the Anchors who supported them since Day 1. The group's leader Vinci said:
Sobrang daming sumusuporta sa HORI7ON and kitang-kita namin today. (There are so many people who support HORI7ON and we can see it today.) Thank you so, so much that we were able to have a fan meeting even as a pre-debut. It means so much to perform here at the New Frontier Theater. It is a big stage and big artists have performed here. It's such an honor to be here tonight to perform to you guys before we go to Korea.
Kim felt at his best performing after seeing a lot of ANCHORs who went to see them perform on stage. Marcus told everyone that they are the ones who give them the energy and motivation to keep going. Jeromy did not believe that the fan meeting will be a sold-out show. Winston said that he and the members will always love their ANCHORs. And, Resyter said that the best thing for him is the burning love that the members felt. Altogether, they said, "We Love You, Anchors!
HORI7ON ended their first-ever fan meeting show with an encore performance of their songs wearing adorable onesies.
HORI7ON and ANCHORs started their journey together with love and support from each other as the group embarks on a path to their dreams. –HallyuLife.com
---
HORI7ON's HUNDRED DAYS MIRACLE Fan Meeting in Manila is presented by DNM Entertainment and MLD Entertainment. We would like to thank them for letting us be a part of this show.

THIS SPACE INTENTIONALLY LEFT BLANK.