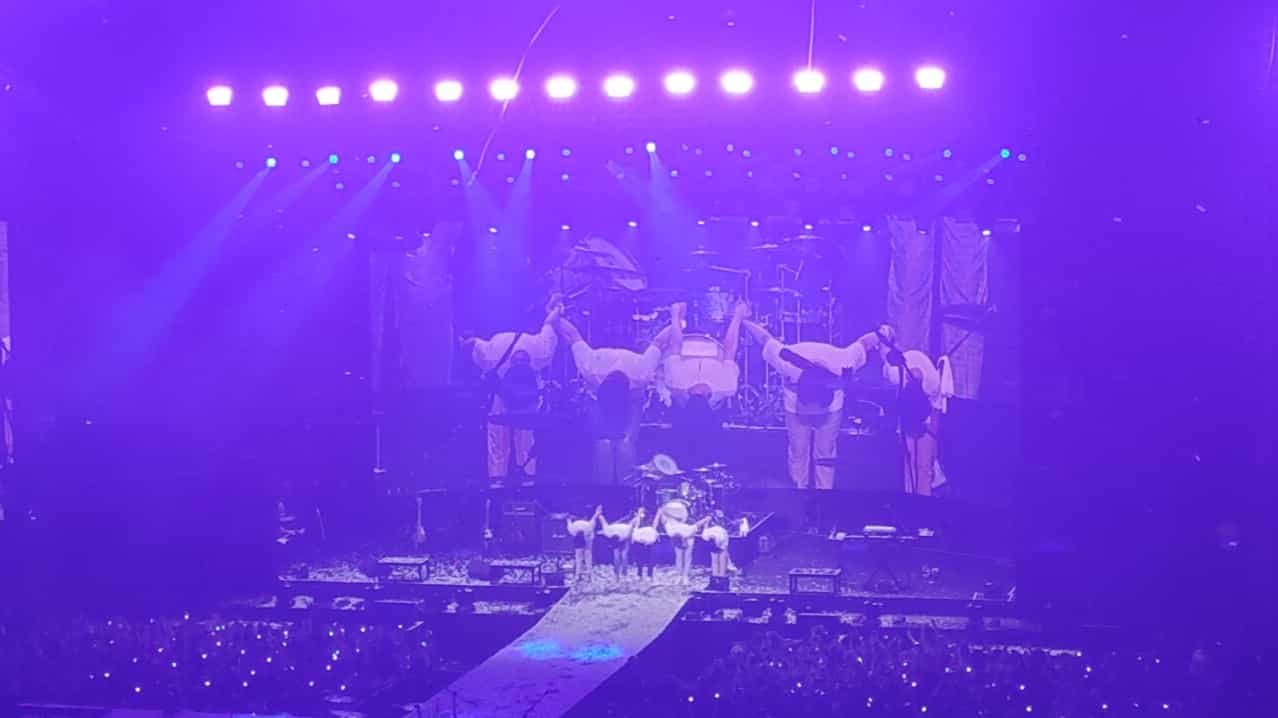 2019 has been filled with concert and fan meetings from solo artists to boy groups and girl groups but 2019 is not over yet as there are many acts remaining who'll be part of the 2019 Hallyu concerts in the Philippines.
And one of them is no other than JYP Entertainment's DAY6.
The band debuted in 2015 with the song "Congratulations" and consist of Jae, Sungjin, Young K, Wonpil and Dowoon.
So, how did DAY6 become our beautiful reason at their GRAVITY in Manila Concert last November 23, 2019?
Amazing Set List
The fans (My Days) screams as the band showed up on stage one by one. The Big Dome filled with more cheers as the band started the concert with a banger song "Best Part" while My Days are waving their handkerchief as they welcome the boys and continue with "Sing Me" and "바래"
When the three songs ended, Jae talked to the fans by saying "Tonight will be a beautiful night. The most important thing is enjoy yourself." Moreover he said "It doesn't matter what anybody thinks beside you. It doesn't matter what's going back at home. It doesn't matter what problems going on at work. Tonight is gonna be a beautiful night."
After the short talk, they continued their set with "Somehow", "Time Of Our Life" and then to formally start the show they introduced themselves one by one.
Jae also reminded the fans to stay safe because he knew it's gonna be hot and they'll be tired.
Wonpil added "We'll see how your energy would last until the end".
After the small talk, Wonpil started playing "I'm Serious" using his keyboards while My Days are singing and then Jae commented "That was perfect." He also said they usually do it (letting the fans sing) later on but they already "feel it" and was happy with the result of My Days singing.
The band then continued rocking the stage with "So Cool" then Dowoon showed his drum skills and after his playful stage, Young K showed off his skills in playing the Bass Guitar then proceeded with "Out Of My Mind" and "Feeling Good".
DAY6 said they want to be closer to their My Days so they went to the extended stage which made My Days go crazy because of their excitement. Along with Jae saying "This next set is more wholesome" then they started performing "How To Love", and then Sungjin showed his amazing guitar skills before performing "For Me", and "Wanna Go Back".
They prepared a mash up of their songs with Ed Sheeran and Bruno Mars hit songs "Shape of You", "Finesse", "Treasure", and then Wonpil's solo stage wherein he transformed as DJ Wonpil.
DAY6 also performed their classic songs "Colors", "I Need Somebody", "I Wait", and when they said that it would be their last set, My Days shouted "Walang uuwi (No one will go home)".
Next set is really a bomb as they sing "Sweet Chaos", "Headache", "Warning", "Shoot Me", and finally there's Jae's solo wherein he flex his Guitar skills.
They also performed "Cover", "You Were Beautiful" and "Congratulations".
VCR: You are our reason, DAY6
My Days prepared a VCR for DAY6 showing their daily lives and how they go through each struggles that will come in their way. Struggles like commuting which is very stressful for a lot of people and also the pressure in reviewing for a licensure exam but because of DAY6, their songs give them a lot of courage and strength to continue each day.
"Gomawo (Thank You)" My Days said when the video ended.
We can also relate to the video because life is hard and each day we have struggles and problems but DAY6 helped us a lot to go through each day to keep on holding on and never give up.
Heartful Messages + Their reason why they continue to sing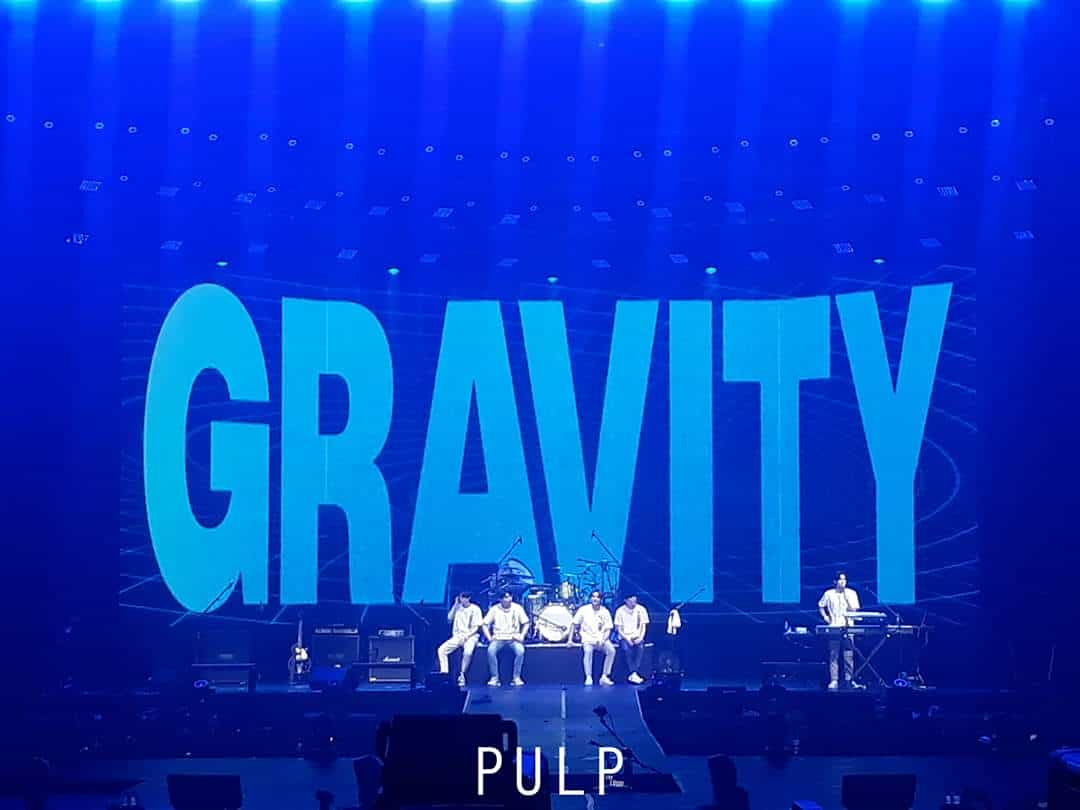 For a couple to minutes the boys were stunned because of the VCR they watched. It did surely touched their hearts. "This is really touching. This is crazy." said Wonpil a moment after the video ended.
"This is really awesome. When did you guys prepared this? This is really awesome. First of all, it's our second time here and thank you guys since many of you guys came on tonight and have fun with us. Watching the video, I realized how busy you are and also how hard things you go through and I'm so happy that even a small thing we become a reason for your living. This video is really crazy. So even us we are same humans so we also go through difficult things. As we are your reason also, you guys are also our reason. Thank you guys so much. I think I'll won't be able to forget Manila. So we will, we will promise, we will come back. Thank you guys so much for reminding us why we make music and why we perform. Mahal ko kayo."

– Wonpil

"First of all like what Wonpil hyung said it is really touching. Since we are also humans, it is actually hard too. By watching the video you guys made, I solemnly have so many strength. Actually this is like a reflective time for me. Looking on how much we affect you guys and how much you love us. I've realized how much I have to do better. Thank you guys for the good memories. Today is a present for us. You are, one by one are very important people. Stay healthy. Keep eating well. We always love you guys. We will come back."

– Dowoon

"How are you? It's good to be back and it's all because of you guys. Thank you. Maraming Salamat. Move on from that video, you made me confirmed why we sing. After a certain point it is really hard to find for the reason why, why we sing up to this day. Because we are doing the same time over and over again. I wasn't doing it for my parents. I wasn't doing it for the company. It wasn't a competition anymore. It was just, I was looking for the reason why and there you go, you gave us the answer. You guys said we are the reason, but trust me you guys are our motivation, you guys are our inspiration. You guys are our reason to be on this stage. So thank you very much. Until next time we meet. Please stay healthy and happy."

– Young K

"So happy. You guys made me happy. Always. You guys made me happy. I wanna tell you guys it's awesome guys. I trust you. So you guys do what you wanna do. Thank you so much. Study hard. We will come back, so grown up. Thank you so much. See you soon."

– Sungjin

"First of all it's such amazing tonight. Just the energy of everyone. Thank you so much for the journey with us. By becoming one of us for making this concert sold out would cost yourself so thank you. Kinda everyone is saying that, that video makes us feel alive because me too gets stuffed sometimes and we be looking sometimes why we're doing certain things,"
In the middle of Jae's message for the fans he started tearing up causing him to stop talking for a moment. So the fans shouted "Uljima (Don't Cry)" but members are teasing him and Dowoon even sing a snippet of "Santa Claus is Coming to Town" while Sungjin said to the fans to say "More cry" to Jae but then comforted him.
"It's just life gets so hard sometimes. But I really appreciate the fact that we have you guys and that you guys have us and that we could be each other's reason to continue. Thank you from the bottom of my heart for being my reason to continue and do my best so thank you so much."

-Jae
After awhile, Young K said they should take photos with the fans before Jae's tears drys up. So they took photo with My Days afterwards.
Encore
To wrap up the show they performed "Dance Dance" and "Freely" which made the My Days to sing and dance more and just enjoy up to the last minute of the show.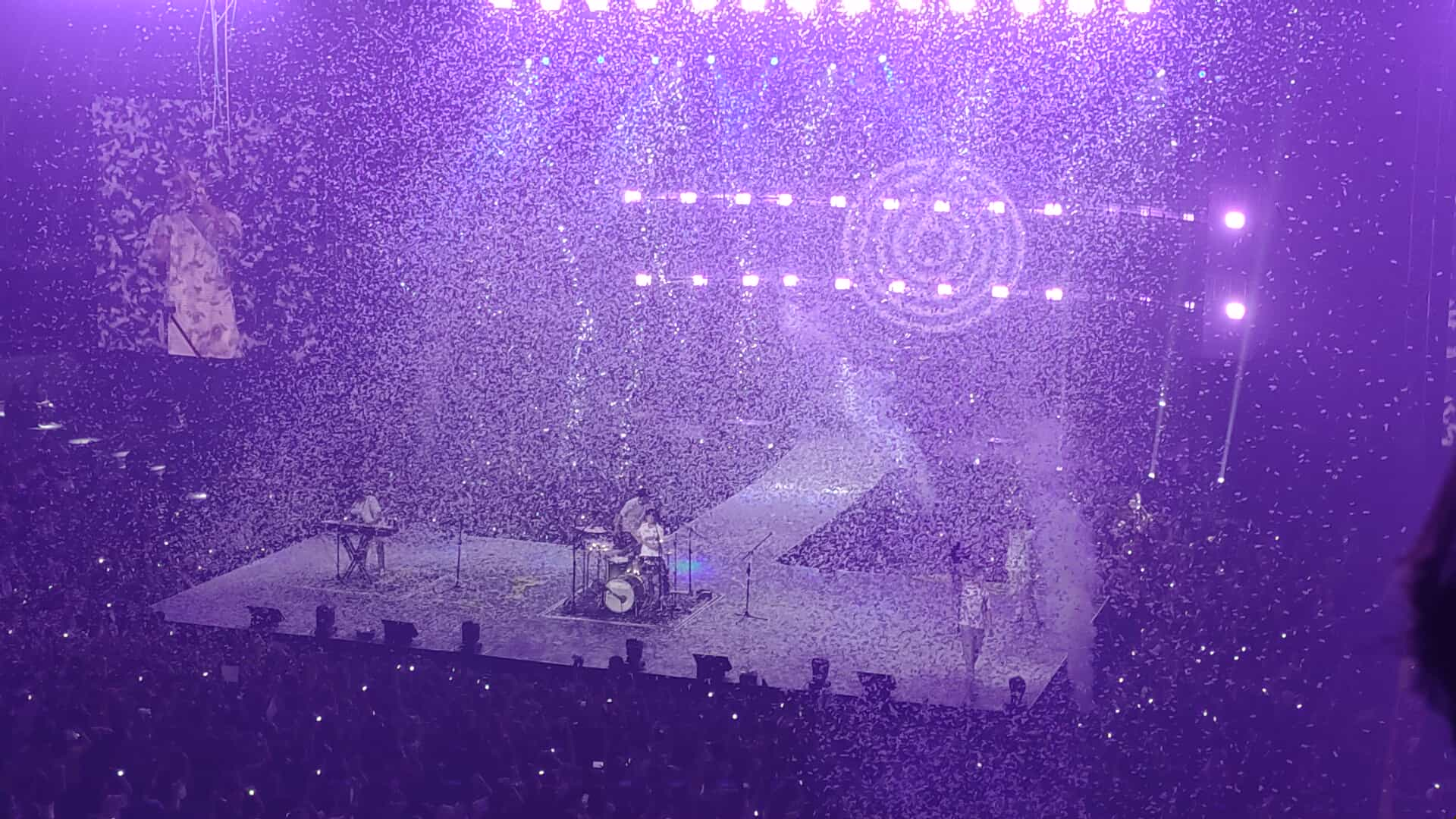 "You guys are the reason why we never give up" -Young K
They took their final bow after saying goodbyes to the My Days at the concert.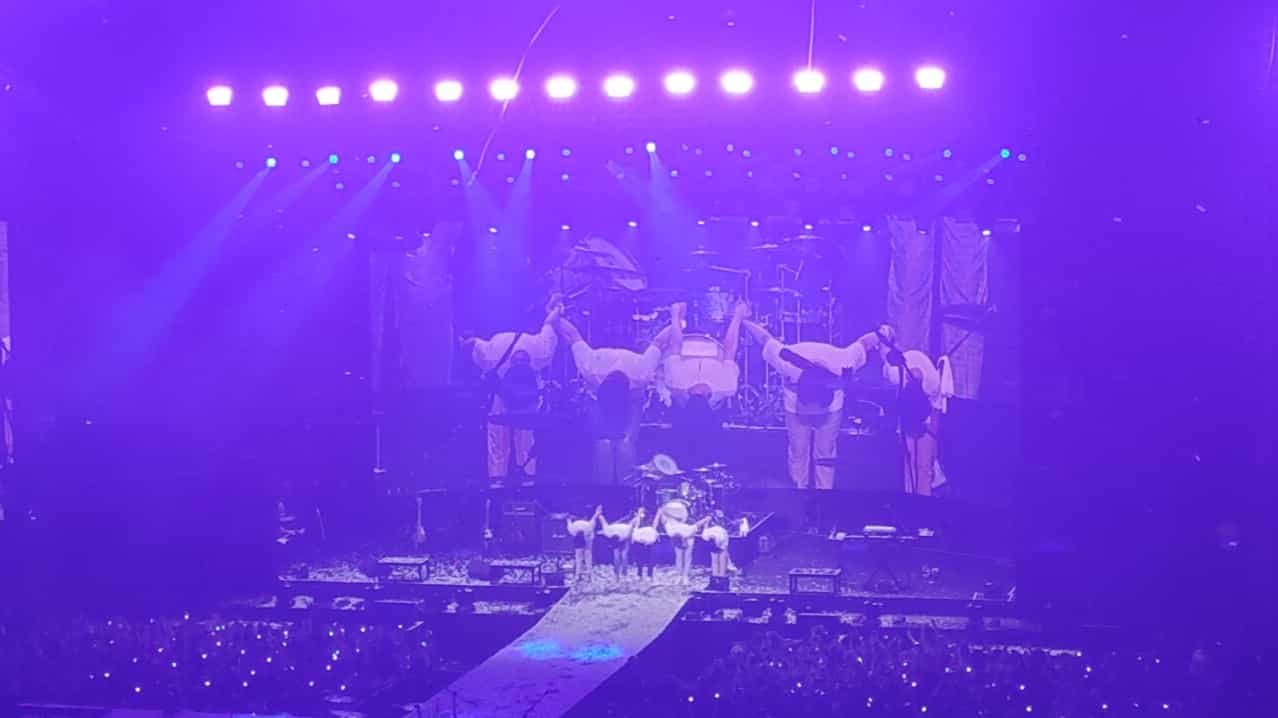 As for Sungjin, before he went to the backstage, he threw a couple of guitar picks that lucky My Days will be taking home.
SNS post for Gravity in Manila
Couple of hours when the show ended, DAY6 posted their photo on their social media with the caption "Such a special day with extra special My Day! Thank you for making an enthusiastic day".
DAY6 WORLD TOUR 'GRAVITY'
?MANILA 2019.11.23

Such a special day with extra special My Day!
Thank you for making an enthusiastic day✨#DAY6 #데이식스#DAY6WORLDTOUR#DAY6_GRAVITY pic.twitter.com/08JeNSgMEG

— DAY6 (@day6official) November 23, 2019
Final Thoughts
We can say DAY6 GRAVITY in MANILA is surely unforgettable for the boys and for My Days because we manage to made Wonpil say that he wouldn't be able to forget Manila, Dowoon who was really touched, Young K said that My Days are the reason they never give up, Sungjin said he was so happy and to Jae that doesn't normally cry but cried at the concert. They promised to come back so we'll see them soon again. Thank you DAY6 for the wholesome concert experience. -HallyuLife.com

THIS SPACE INTENTIONALLY LEFT BLANK.