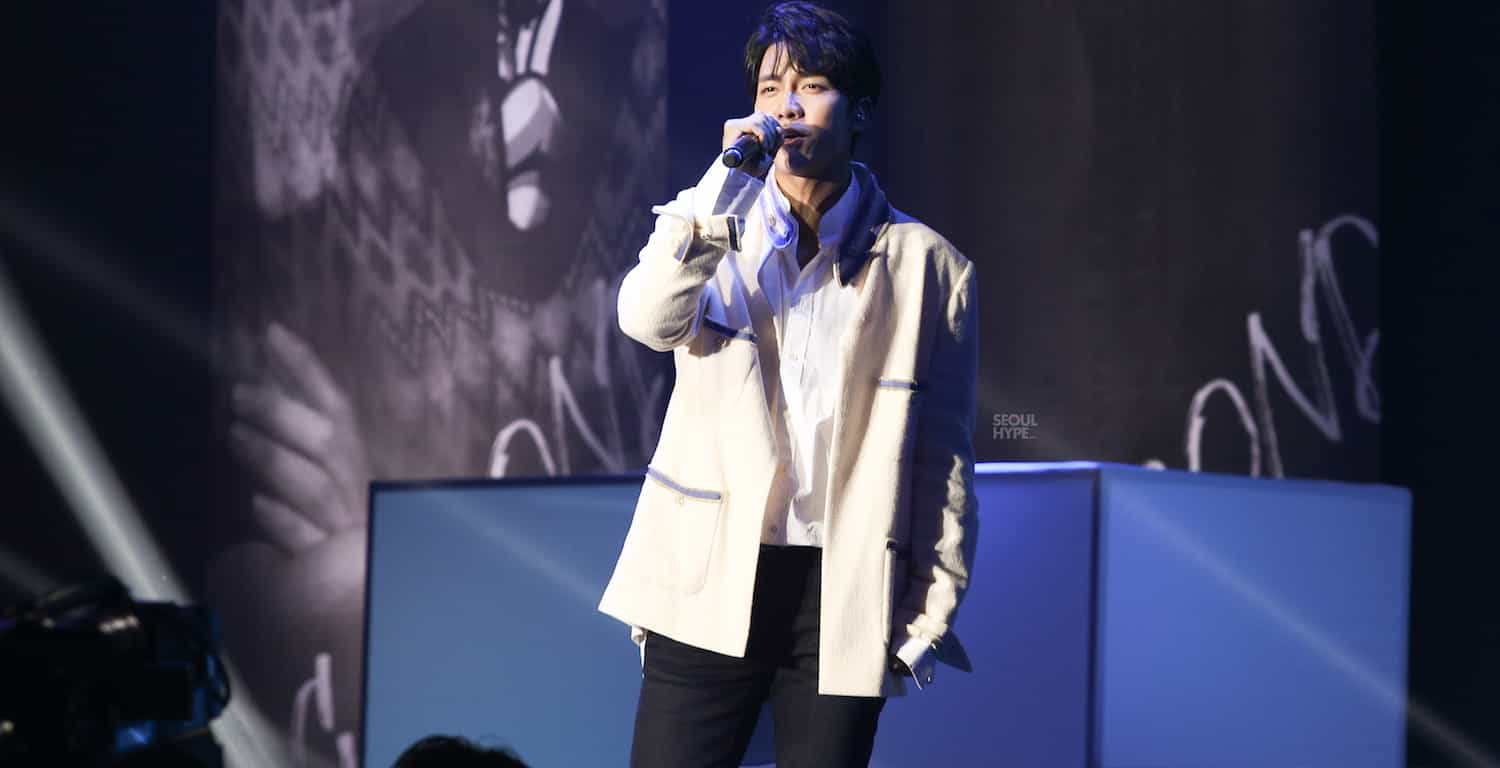 SINGAPORE — Last week was certainly no ordinary night for those present at Vagabond Voyage, Lee Seung Gi's fan-meet in Singapore after approximately one year. He held his fan-meet at the Singapore Expo Hall 7 on the 26th of October.
Named after his latest Netflix series, Vagabond Voyage is presented as an opportunity for Lee to "wander" to different countries to meet and interact with his fans.
The 32-year-old actor, singer, and entertainer opened his Singapore fan-meet by serenading the audience with a slow number. He took the chance to show off his smooth vocals and impressive range.
After the short performance, he led us into a talking segment where we were presented 3 keywords: 'Fan Meeting,' 'Ppero' and 'Vagabond.'
Just a few moments in, it was clear that Lee is no stranger to the English language. He was fluent without guidance, a charming point that surely captivated the hearts of fans.
One of the talk's highlights was Ppero. If the name is unfamiliar to you, yes, it is Lee's pet dog. Coos were heard from the audience as they saw pictures of Ppero on-screen.
The emcee joked that Lee should be concerned with Ppero's growing popularity, but also asked Lee to bring him to the next fan-meet. Lee was also keen to share on dog training tips, we learned that talking to your pet in a higher-pitched voice isn't exactly the best for training.
Talking about the Vagabond drama series, it is an open secret that Lee has a sculpted body. Though he is shy about it, he was seen shirtless in the series. But this was no easy feat, as he explained that he has a strict exercise regime to follow.
https://www.instagram.com/p/B3yH77Jneqa
It also seemed like he had also met his competitors.  Openly shared a personal anecdote of himself when he was in the hotel in Singapore, he was swarmed by UFC fighters when he was supposed to head to the gym. Well, Lee opted to do yoga instead.
The next segment definitely brought the audience closer to the star as they got to watch him whip up a hearty sandwich dish. Lee chose to cook a Korean-style sandwich which includes eggs fried with paprika, ham and toasted bread.
Laughter filled the venue as the emcee and the audience teased Lee about his overuse of salt. The humorous actor, however, was insistent on being generous with the condiment as he cheekily tossed on more onto his egg. Two lucky fans got to bring home the sandwiches lovingly hand-prepped by the star.
Perhaps, the highlight of the fan meet was a moment when a very lucky and special fan got to go up on stage for a photo with Lee. When the emcee asked if she was single, the lady answered that her husband was with her.
This husband was also the person who had proposed to her during Lee's first fan meeting in Singapore. Indeed, it was too good to be true, as the crowd cheered and Lee recounted the story of which he has fond memories.
Lee played a "telepathy" game with 10 lucky fans and even took a "voyage" to one side of the crowd to pose for photographs with them. After this, he was surprised with a heartfelt video prepared by Singaporean fans. It was certainly a fuzzy moment for all parties.
He wrapped up the night with ballads from his first album like Delete (2004) and Return (2012). But that's not all; "You guys (fans) would not leave his fan meeting without having fun," exclaimed Lee.
With that said, he jumped into 2 energetic songs, one of which being iconic Let's Go on a Vacation (2008) and Smile Boy (2007).
Like what he had hoped for, everyone was up on their feet, dancing to his powerful vocals and upbeat tunes.
---
All images used courtesy of SeoulHype. Reproduced with permission.

THIS SPACE INTENTIONALLY LEFT BLANK.