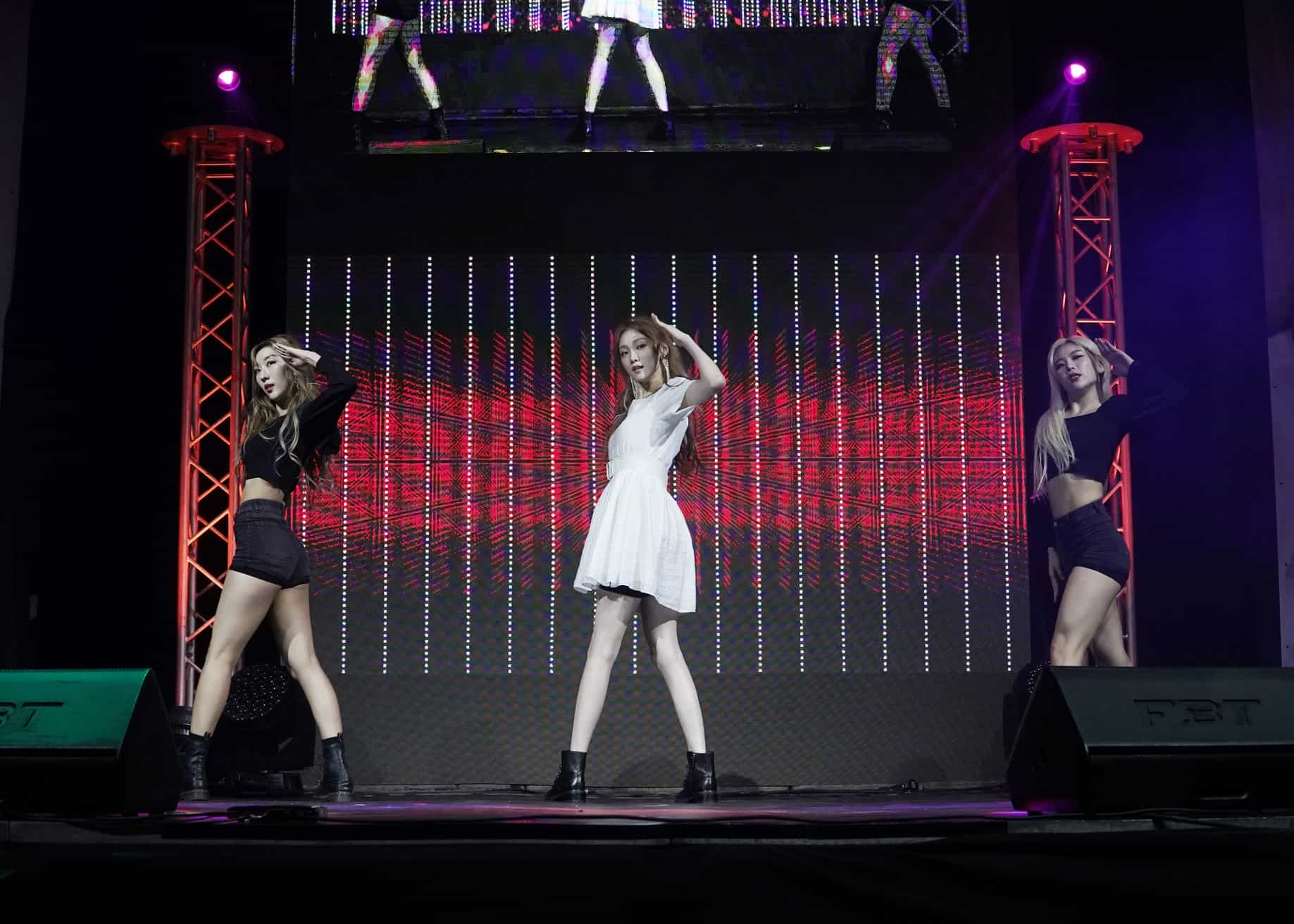 MANILA – Filipino 'fairies' have gathered at the small SM Skydome in North EDSA, as the model-actress Lee Sung-kyung brings smile to her first-ever Philippine fan-meeting last July 27th.
Her welcome greeting was her angelic voice singing 'Part of Your World', an original soundtrack of 'The Little Mermaid', followed by 'Mabuhay'.
After her opening number, she sat with the event's host Alex Diaz, and answered few questions which was given to her, including which of her iconic roles she wants to portray again – of course, she said no other than 'Kim Bok Joo'.
She also admitted that her recent stint at 'About Time' as Choi Mikaela was the hardest one so far for her in physical and emotional terms, on which the single piano scene took hours to finish alone.
For Lee Sung-kyung, three things should be considered before she accepts a drama role. One, is if her fans would love it, two, if she is fit for it and finally, if she would be passionate about it.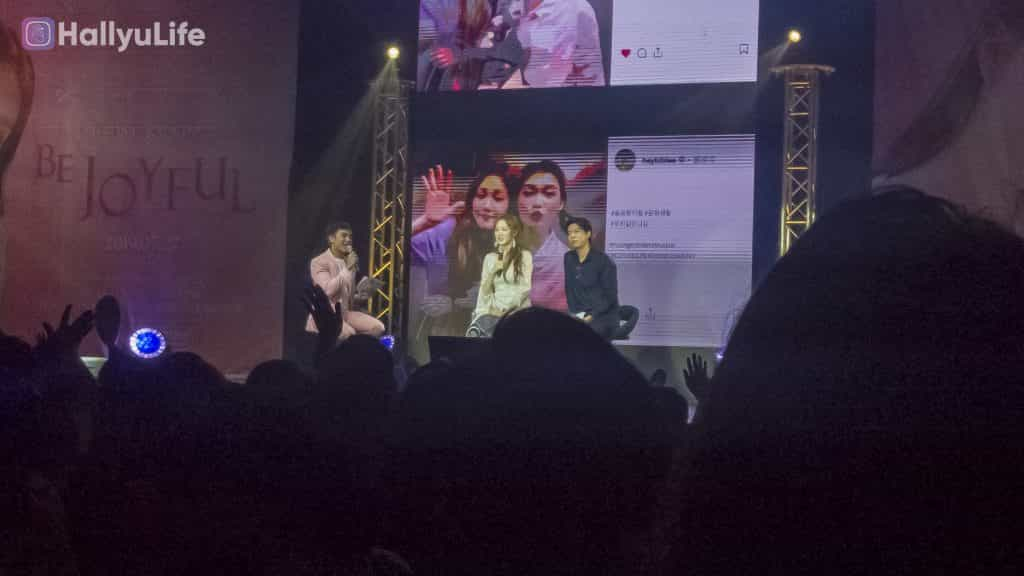 She also shared the stories behind her Instagram posts, as well as songs that she is currently enjoying with. One of them was "A Whole New World", in which the original singer, no other than Lea Salonga, have noticed when Lee Sung-kyung's rendition of it while driving went viral.
She also loves listening to "You're My Bestfriend" by 'The Once' from the K-Drama "It's Ok, That's Love" OST. She then said that it was special to her because "It's Ok, That's Love" was her first drama stint. "This Never Happened Before" from Bonnie and Clyde broadway musical and of course "From Now On" by Kim Min-seung from "Weightlifting Fairy Kim Bok Joo" OST is also on her list as well.
Lee Sung-kyung also played with the audience very well, engaging them a lot with the show's segments. She did played the ladder game, and did a sexy walk, being embarrassed on the end.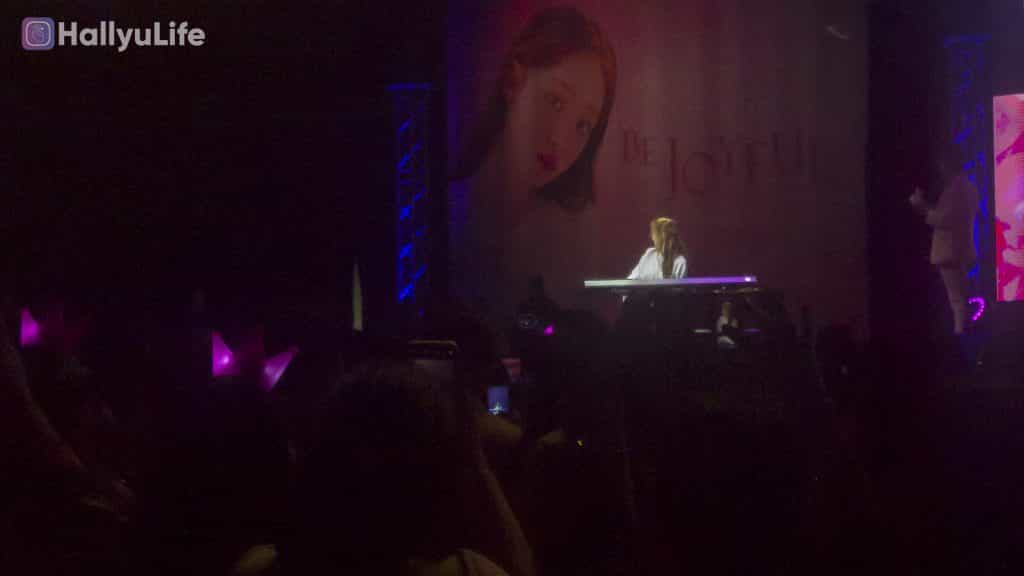 She then went to play the keyboard, but apparently, a mishap happened that prevented her from doing so. That went on until they decided that it wasn't working well so they scraped out that part (sad), and instead, she went on dancing to K-Pop songs such as BLACKPINK Jennie's "Solo", as well as TWICE's "Fancy" and "Kill This Love" by BLACKPINK.
After that segment, she ultimately played 'bato bato pick' (or rock, paper and scissors/kai bai bo) with the crowd.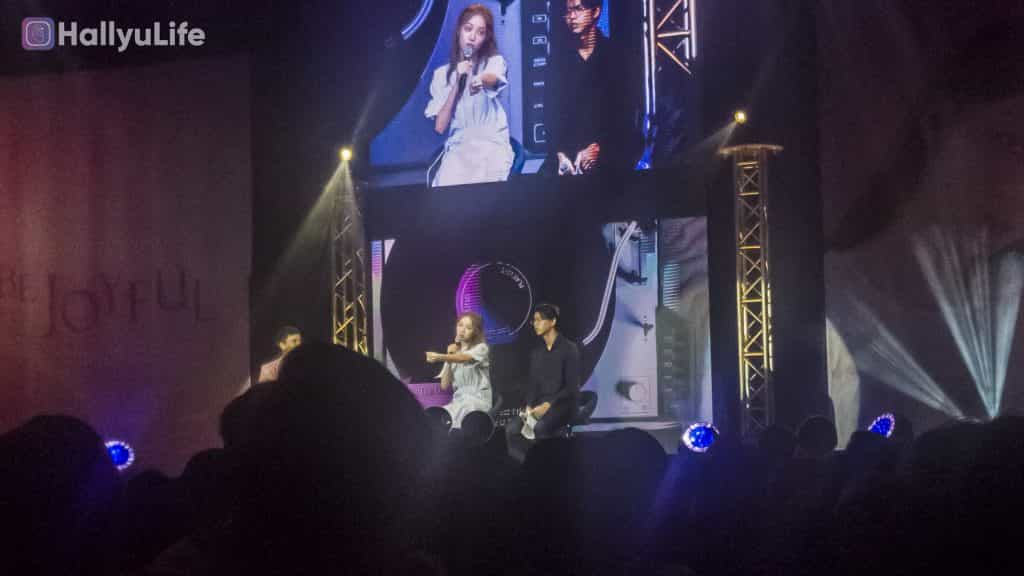 Aside from that, many lucky fans have their wishes granted as Lee Sung-kyung did many things that make every fans' envy of the lucky ones. She took a selfie on a fan's phone, did a morning greeting for a fan that I'm sure will be his/her alarm for a while, as well as giving out a rare (because it was taken just at the event) signed polaroid and a customized t-shirt made by Sung-kyung on stage.
"Sayang, sayang talaga…," she uttered when they took notice the fan-meeting has approached its end. She added that her Filipino fans was the best and that every moment of her fan-meeting shined.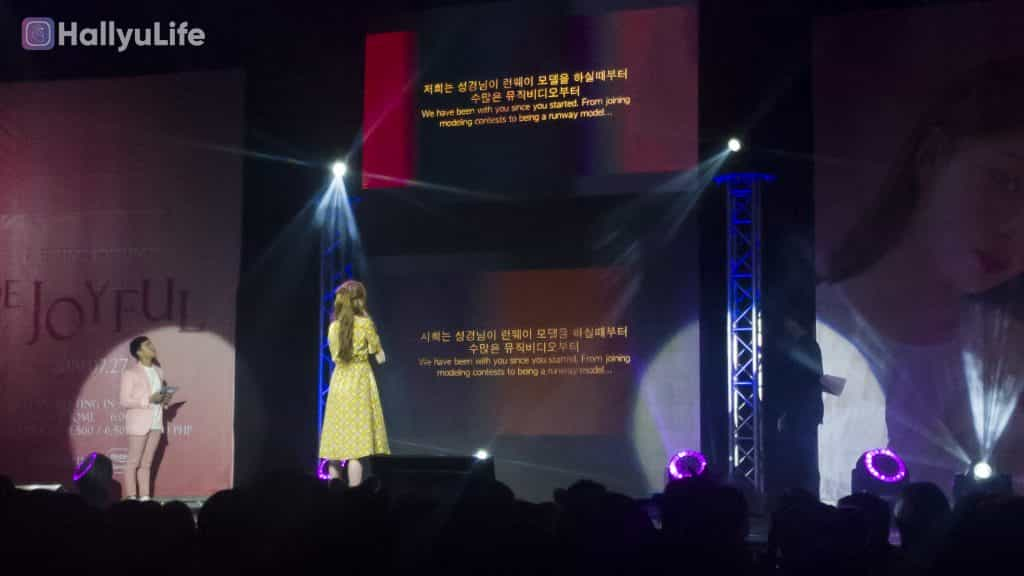 Fans presented a video that was shown to Lee Sung-kyung, which made her emotional, although they failed to make her 'cry', because she was just so happy being with them.
The fans also celebrated her birthday in advance (the actual date was August 10), with a birthday cake brought on stage so that she can blow the candles lit.
Ultimately, she ended the fan meeting with an encore stage singing the song "From Now On" from her drama "Weighlifting Fairy Kim Bok Joo."
Truly, she made everybody joyful after the event as all event-goers got an hi-touch with her (including us the media), and an official event poster. Lucky fans who also purchased the higher-tier tickets got a group photo with her as well. -HallyuLife.com
---
HallyuLife would like to thank CDM Entertainment once again for inviting us to cover Lee Sung-kyung's visit in Manila.

THIS SPACE INTENTIONALLY LEFT BLANK.