Two years since their debut, MCND visits Manila for the first time and their first stop for their first-ever Asia tour, as MCND Members Castle J, BIC, Minjae, Huijun, and Win finally met their Filipino GEMs (MCND fans) at the SM SKYDOME on November 19th.
Presented by Neuwave Events and Production, we're there to tell you the highlights of MCND's "[1st] Asia Tour in Manila".
---
A powerful 'MOOD' setting!
Before the main concert even began, lucky FILO GEMs had a chance to see them up close at their fan sign event with MCND. They answered questions first from the media at the press conference the day before and gratefully said, "Maraming salamat po (Thank you) to all their Filipino fans waiting".
The concert proper started with MCND kicking off the stage with #MOOD, which really did set up the moods of FILO GEMs at the SM Skydome.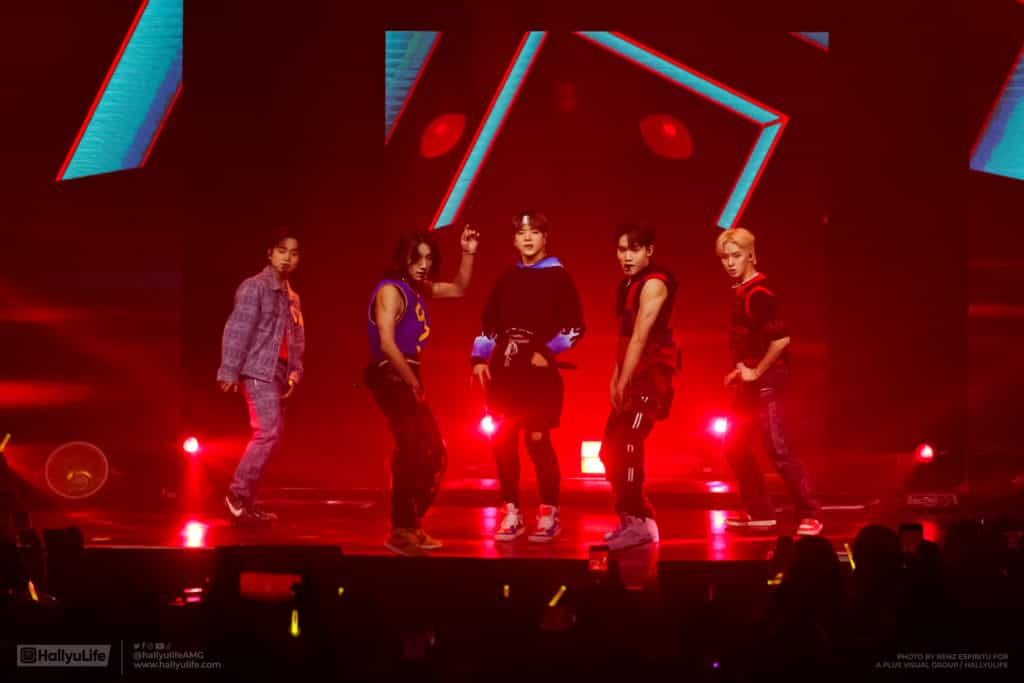 The powerful performance spree continued with their tracks "Movin", "TOP Gang", "Reason", "Bumpin'", "Spring", and "Breathe" which made the crowd jump and move with their amazing choreography.
FILO GEMs were also up for a surprise as MCND performs a rendition of Filipino singer Iñigo Pascual's "Dahil Sa'yo". They dedicate this song to all the fans who supported them since their debut, making them fall in love with MCND even more.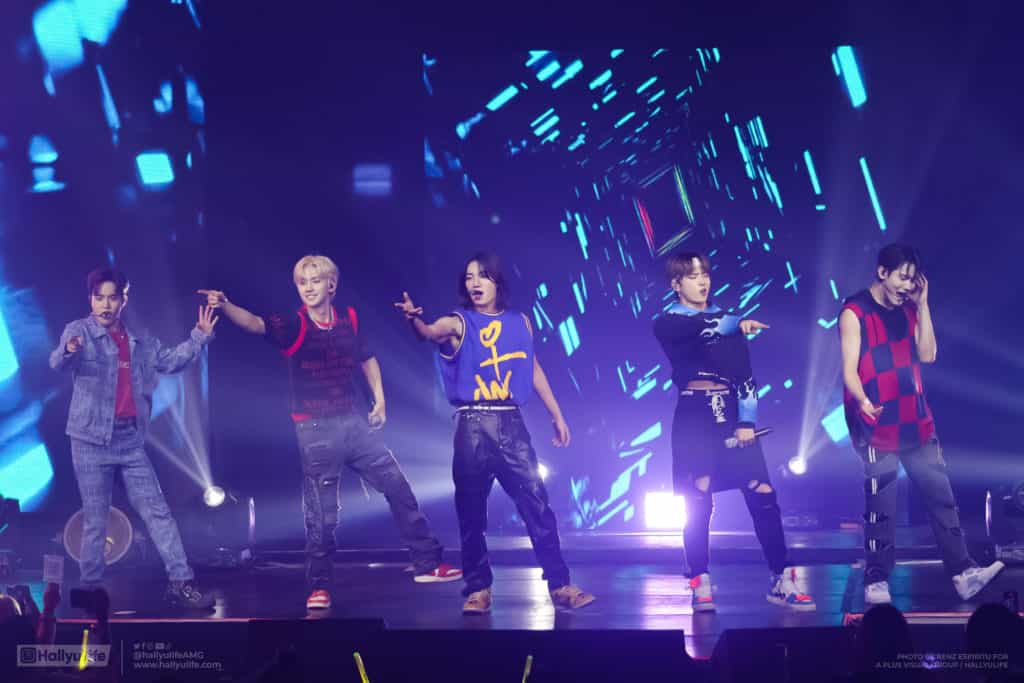 They enchant the crowd even more with "Beautiful" and "Cat Waltz", and showed their "aegyo (cute)" sides individually and as a group.
Shining memories!
MCND was about to proceed in performing "Back To You"; instead, a heart-warming video playing that song was prepared by Filipino GEMs as a surprise for the 5-member group. This video really showed how much they love and support MCND since Day 1 and it really made the members cry including their leader, Castle J who thanked Filipino GEMs for the wonderful memories made.
— Here's the full video of the fan project that was presented to MCND; let's all watch it again and reminisce all the happenings from last night! #MCND #엠씨엔디#MCNDinPhilippines #MCNDinManila #1ST_ASIATOUR2022 @McndOfficial_

(1/2) pic.twitter.com/dFubbrJTEq

— MCND Philippines ?? (@MCNDPhilippines) November 20, 2022
MCND continued to be fun and playful with Filipino GEMs as they continued performing the songs "Louder" and "Hey You". They took the phones of some of the fans to take pictures and videos with them, throw signed coasters, and even don't stop telling everyone how much MCND loves the crowd that night.
A fun-filled night!
It's truly a fun-filled night with MCND as they party along with Filipino GEMs with tracks such as "Nanana", "Galaxy", "Play Pungak", "H.B.C", and of course, everyone's favorite, their debut track "ICE AGE".
The night ended with MCND performing "JUICE" and "Not Over". They even performed the English version of their track "W.A.T.1", which every GEM love. But, every concert won't really end without an encore from the charming MCND. That's why they completed their first tour in Manila with the song "Crush" which will surely leave a mark on Filo GEM's hearts.
It was truly worth the wait for their first-ever visit to Manila as the members performed almost all of the songs from their discography since their debut. MCND really shined all throughout the night with Filipino GEMs on their side. They showed their charming visuals as well as their incredible talents that really captured everyone's hearts. Looking forward to more of their shining tracks in the near future. –HallyuLife.com
---
Check out our photos from the event: MCND's 1ST ASIA TOUR in MANILA (HQ PHOTOS) [20221119]
HallyuLife would like to extend its gratitude to Neuwave Events and Production for inviting us to be part of this event. #MCNDinManila

THIS SPACE INTENTIONALLY LEFT BLANK.