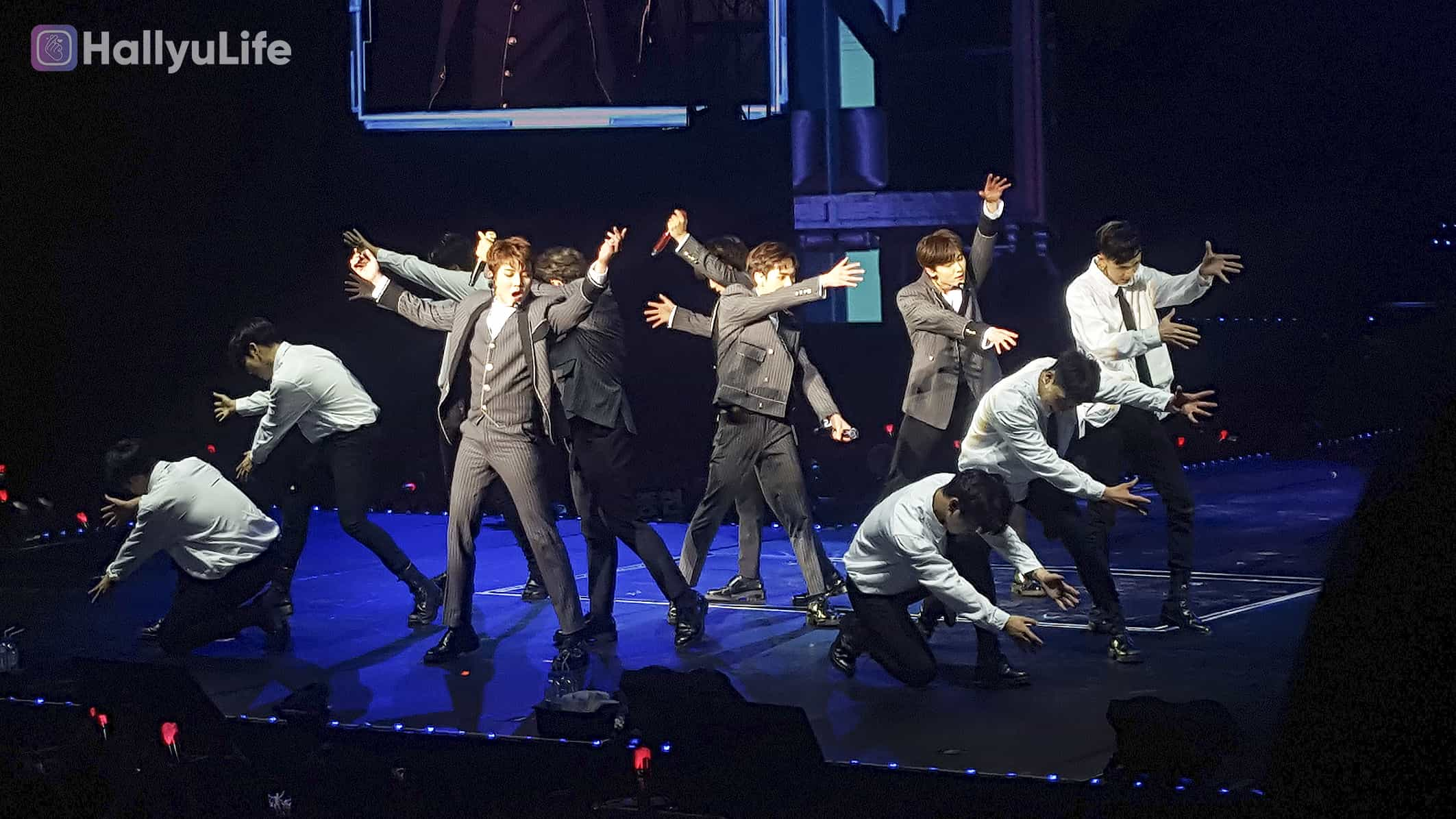 I don't know about you – but if you have missed NU'EST first ever show in Manila last August 31 at the Araneta Coliseum, then this one is for you!
Seven years of waiting as well as high anticipation from Filipino L.O.Λ.Es resulted to a night of awe and amazement, not only to fans, but also to us at HallyuLife – here's why.
Enthralling group stages
The opening stage with 'Hello' already captured my attention, and when Minhyun's 'Yeoboseyo' was heard at the Big Dome, the cheers went wild and yup, they went on with singing.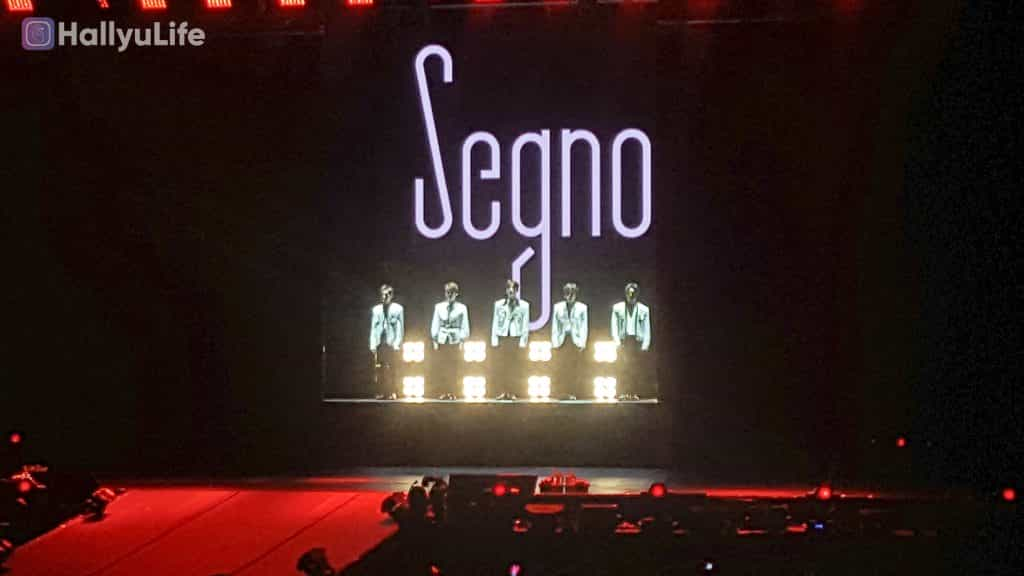 Followed by their song 'Love Paint', NU'EST went out of the black curtains as they sang and danced, with Ren showing off his dance moves on a short dance break.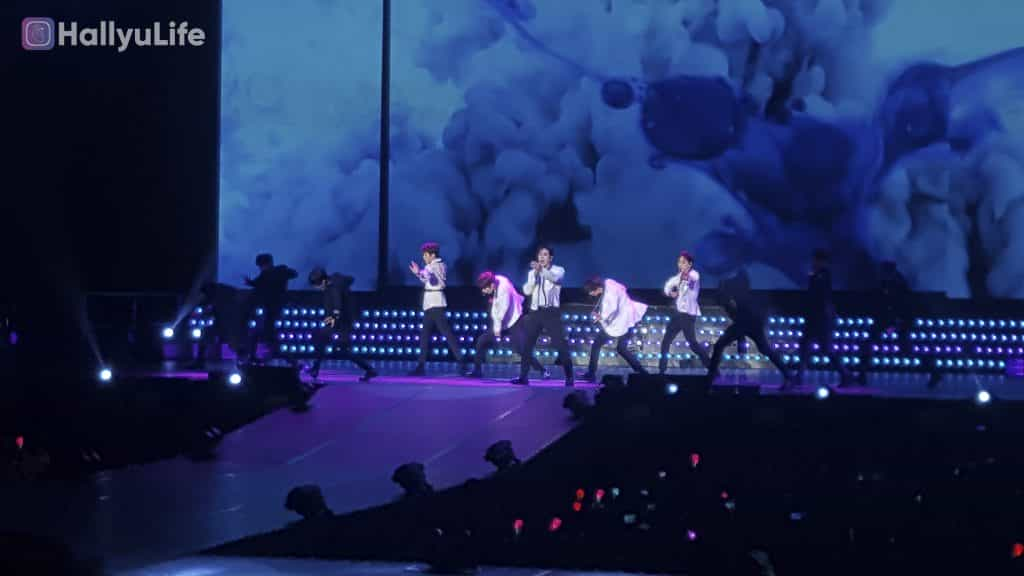 Of course, the group performed their latest title track 'BET BET', which of course, made me sing aloud because hell yeah I know and I love that song!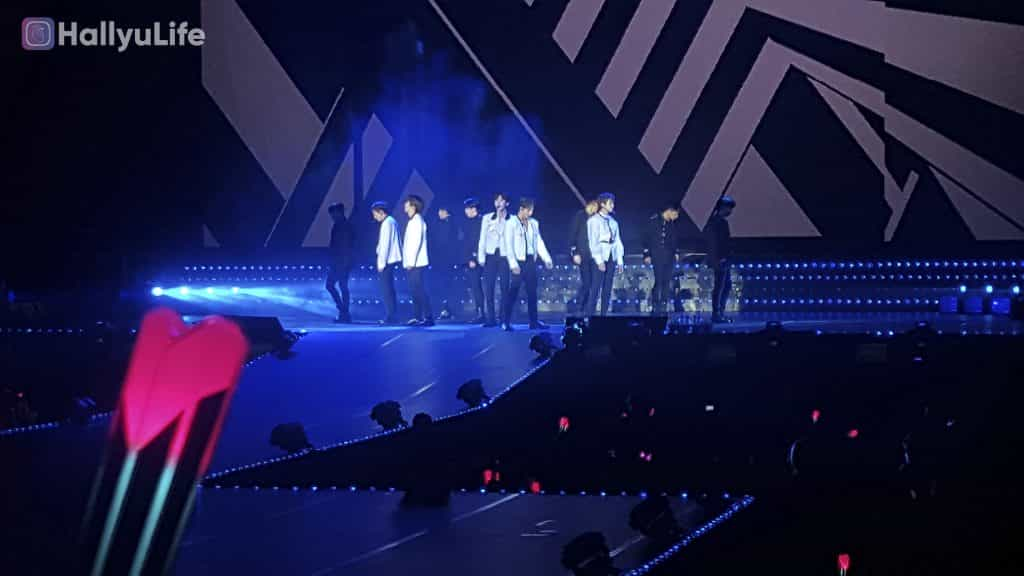 That fierce and let's say a bit hot and sexy performance of BET BET heated us up, so they gave us a break and started introducing themselves with their warm greetings, with Minhyun asking Filipino fans "Kumusta kayo? (How are you?)", and JR saying "Na-miss nyo ba kami?" (Did you miss us?).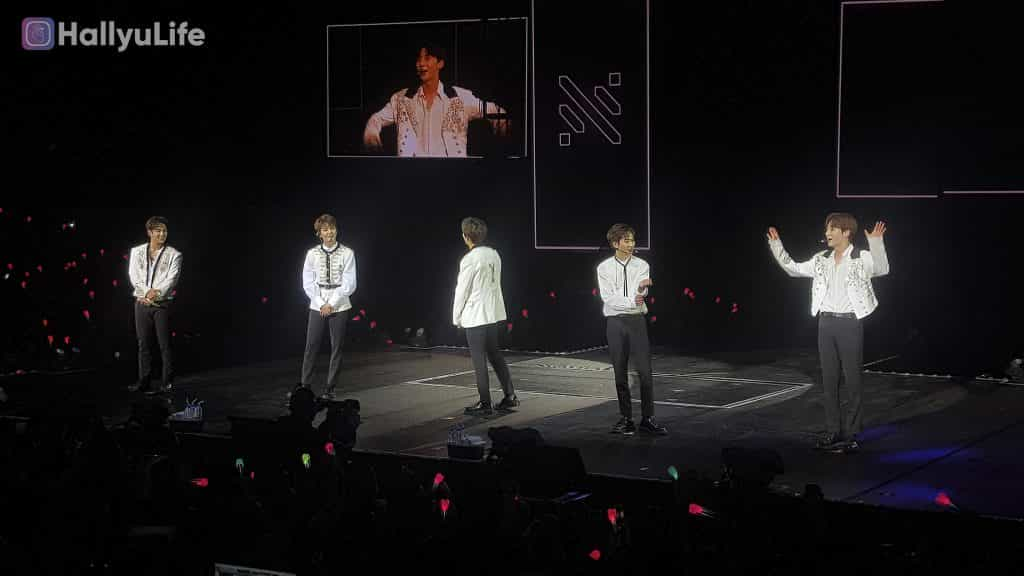 Member Aron then added, "Hinintay namin ang gabing ito!" (We've waited for this night). Baekho then said, "Its also our first time here in the Philippines, and we're here as a COMPLETE five-member group. Salamat po (thank you)."
Ren also said "Salamat po" as he expresses his appreciation from the love they get since the opening of the show, as well as the energy of the L.O.Λ.Es.
After a bit of talk and rest, the group then went on to deliver the second set of the show, with tracks from their album 'Canvas' such as "Look", "R.L.T.L" (Real Love, True Love). In addition, NU'EST also gave fans a treat when they showed their aegyo to fans.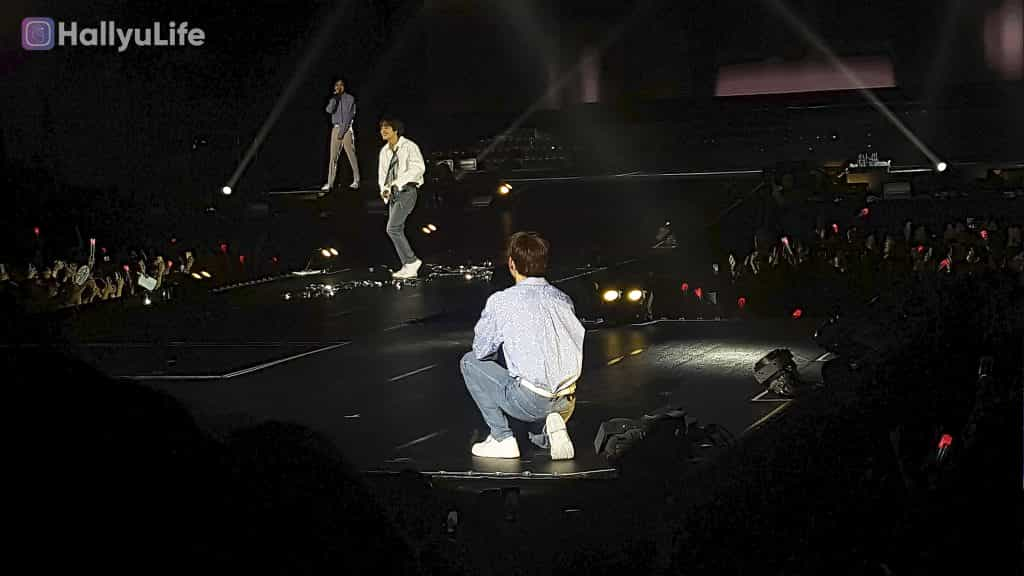 The group then continued to perform "I'm Bad", followed by Minhyun and JR's stage with the song "Daybreak".
Awesome solo stages
Baekho started the individual stages spree when he performed "Thankful For You", followed by Ren who sang "Paradise", bringing paradise to everybody with his lovely vocals. Minhyun then followed with another lovely number singing his song "Universe", and Aron performed a jazz version of "Good Love", serenading the audience live.
Leader-nim JR then followed ending the individual stages spree with his performance of "I HATE YOU", where he showcased his rapping skills as well as grooves.
The humbleness
Sharing what they truly felt while on stage, NU'EST members took the moment on stage to thank all the fans for giving them energy on stage. On the ending ment, they even thanked all the people those who are working behind the scenes to make their <Segno> tour possible.
Of course, that attitude is one of the secret on staying in this industry for long!
Versatility at its finest
The group then continued performing awesome stages, with the members versatility being highlighted as they go on.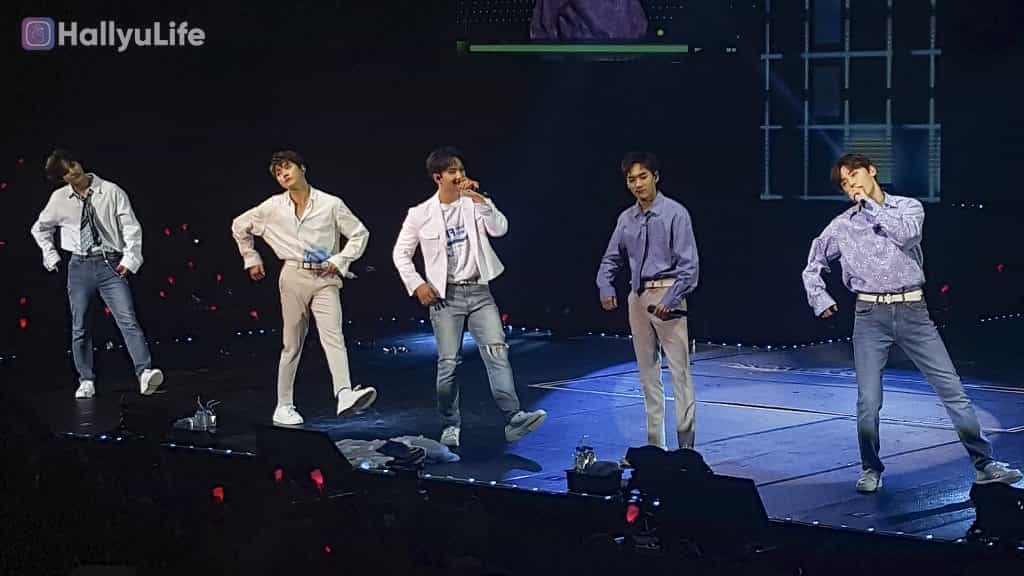 Going soulful with some members singing "A Little Bit More", to impressive as well as they perform "ONEKIS2" and "My Heaven", and to being bright by having fun with "Pretty" and "VVITH".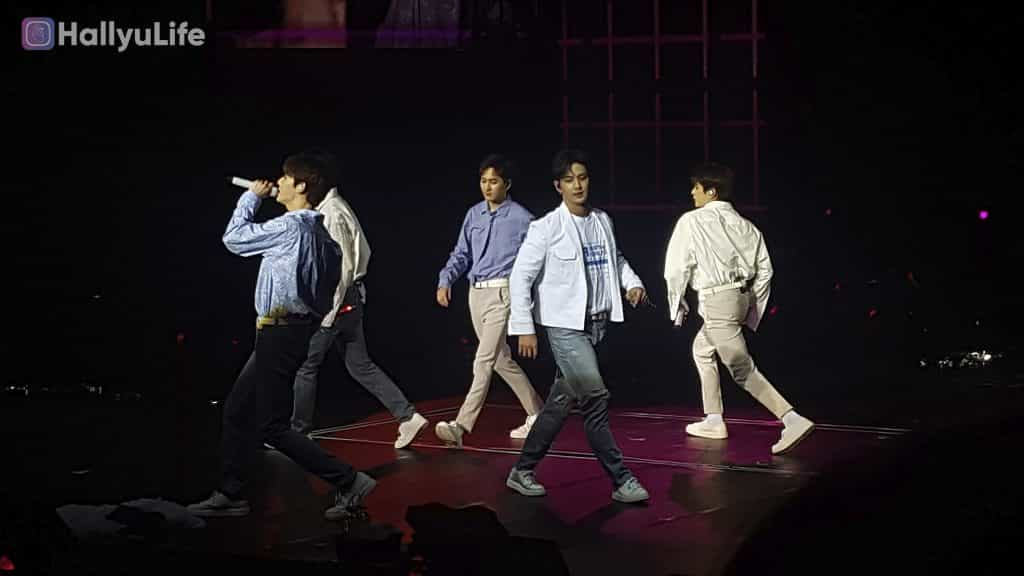 The group then followed the versatile set with some of their older songs. Their performance of their debut song "FACE" had the Big Dome in shouts as it was one of the hottest performance on the event. Of course, the heat was followed with their performances of "Action" and "Beautiful Ghost".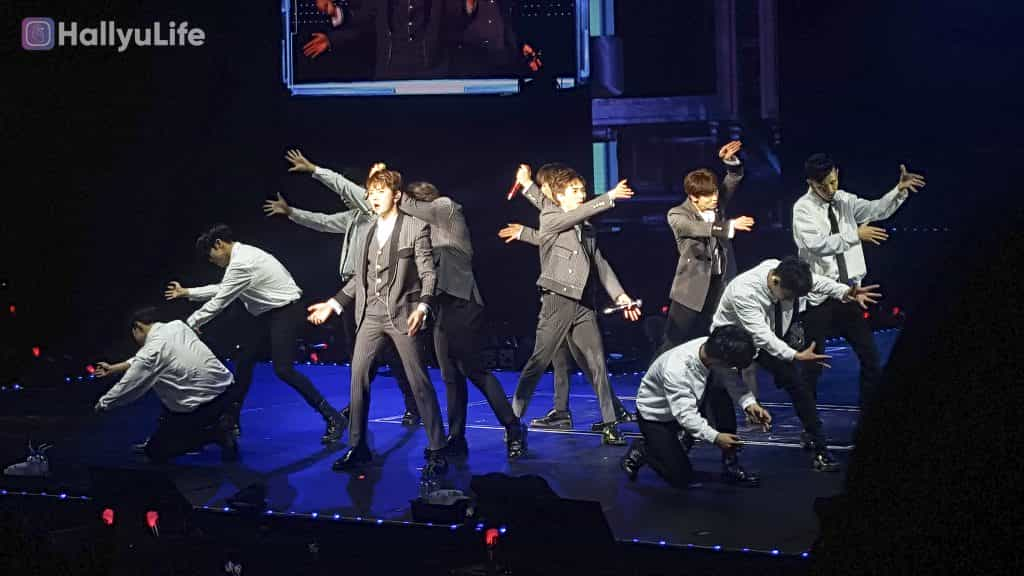 After the hot and probably tiring stages, NU'EST then took on stage to share how they felt during their performance of their debut tracks.
To JR, the performances was actually meaningful to them. Baekho then added that they actually gave more power as they saw Filipino fans giving out a lot of energy.
Ren asked if fans are tired after giving their 100 percent, saying "Ang Init" (It's hot) while wiping his sweat – you know, like a native Filipino. Then the audience laughed.
Minhyun said then that the time that they have for tonight was actually so fast, and Aron ending the ment by thanking the fans for making this night full of memories.
Never-ending fun until the last minute
As the show crawls to its end, NU'EST has kept the energy and mood in high swings as they give their final numbers. First on the ending set is their song Segno, followed by "A Song For You".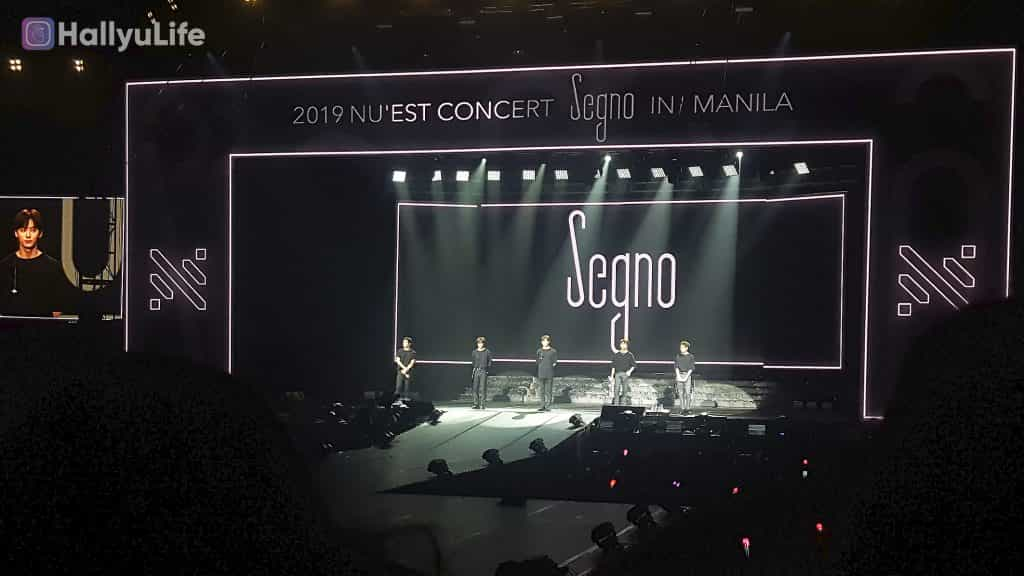 After that, the members then bid their bittersweet goodbyes to the Filipino L.O.Λ.Es with sweet messages (translated to English).
"It is actually our first time in Manila. Thanks to you my impression of the Philippines is really nice. Thank you for making us enjoy more than what we expected. The next time we're back, we'll also give more than expected." – Baekho

"Thank you for giving us good memories tonight. As we perform, we were able to receive good energy and perform happily." – JR

"I really had so much fun. So while we are singing and dancing, we hear and see you guys dancing and singing as well. Thank you so much." – Minhyun

"We should always come back to Manila. Until we meet again, I hope you stay happy and healthy." – Ren
Aron then proceeded to thank all the people behind the concert, with specific mentions to Pledis Entertainment (their agency), Live Nation (concert promoter), PULP Live World (local promoter) and everybody else on their team.
The group then proceeded to save this memory by taking a photo with the Big Dome audience, which might be a ritual already for every K-Pop concert we've gone into.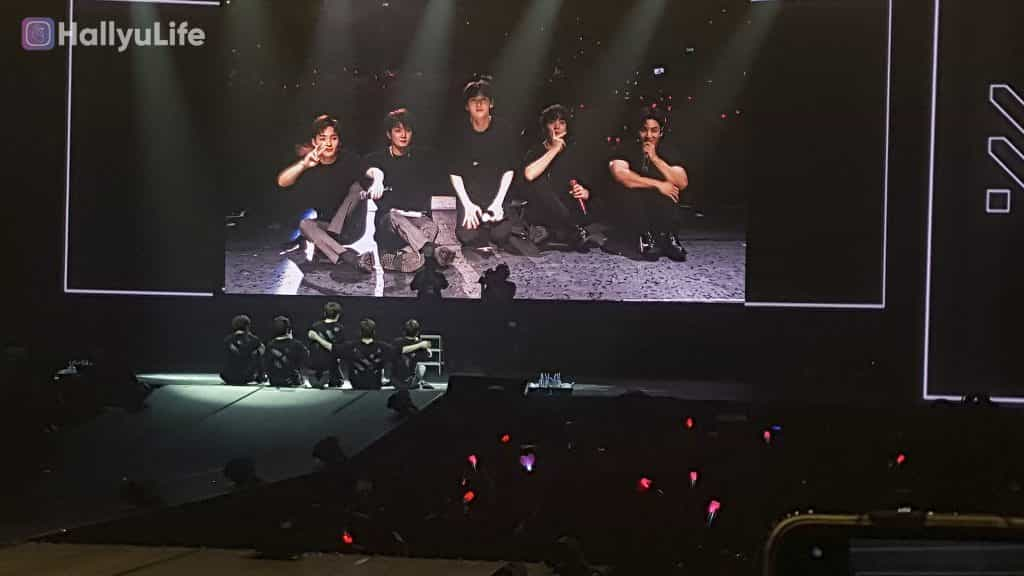 Finally ending the show, the group once again went out for an encore stage with exciting performances of "Not Over You" and "Hey, Love".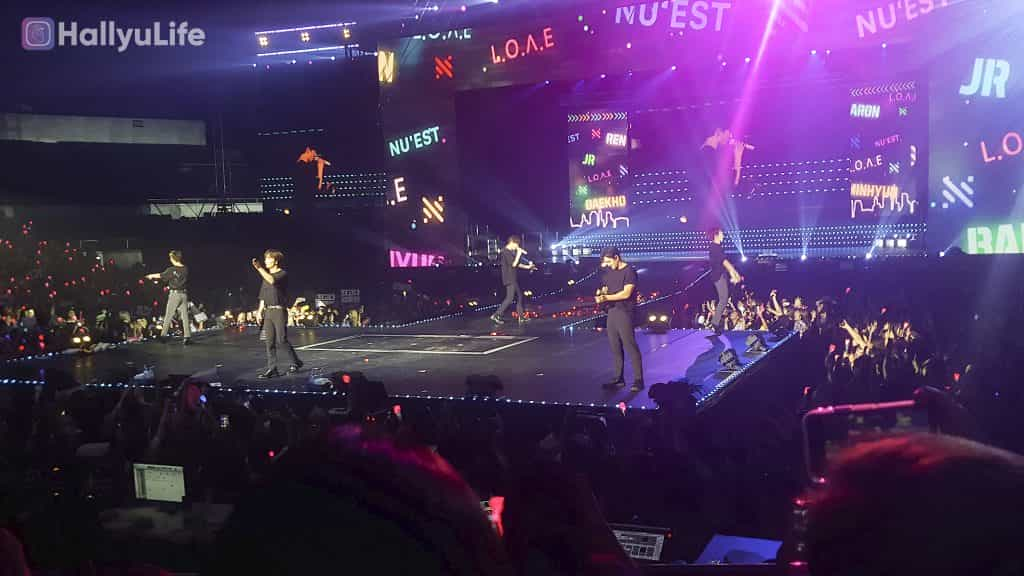 NU'EST then took to social media few hours after their concert to express their gratitude towards Filipino L.O.Λ.Es, with a hashtag "Thank you for giving us strength". Member Ren then posted on Instagram as well thanking Philippines for its hospitality and love.
[NU'PAPA] 러브의 함성과 늉이의 흥이 만나 찰떡 호흡을 이루었던 2019 NU'EST CONCERT IN MANILA 현장?역시 러브는 늉이 공식 피로회복제임? 우리가 함께하는 모든 순간은 힐링이고 에너지 충전시간이 되니까 말이야? 오늘도 늉이는 러브들 함성소리로 충전 완료?#고마워요_늘_힘이_되어줘서? pic.twitter.com/bHELI8GmK1

— NU'EST (@NUESTNEWS) August 31, 2019
With that said, NU'EST <Segno> in Manila is truly a memorable show not only for the fans but also for us. Two hours might not be enough to cater the thirst by fans for seven years of waiting, but surely, it's worth the wait! -HallyuLife.com
---
HallyuLife would like to thank PULP Live World for inviting us to be a media partner for this event.
*All photo credits to Bryan Snow/HallyuLife, unless specified.

THIS SPACE INTENTIONALLY LEFT BLANK.