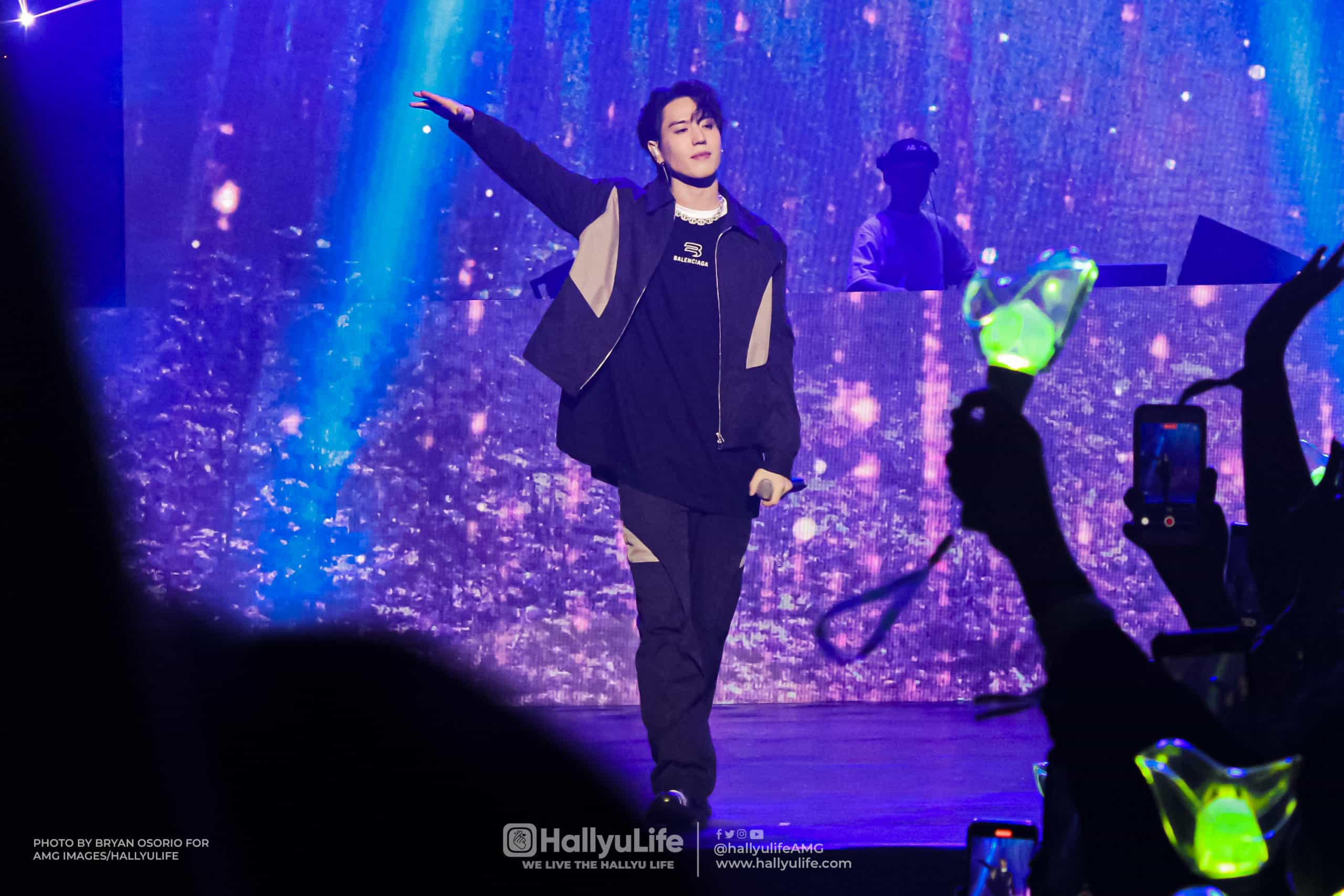 MANILA – Here's another Friday night to remember as another member of GOT7 is back here, but this time as a soloist for his first-ever live tour with 'Yugyeom Live in Manila' at the New Frontier Theater in Quezon City last August 19.
The two-hour-long set, alongside DJ Wegun and other AOMG crew, made the entire theater have fun and party as Kim Yugyeom returns to Manila after his "Keep Spinning Tour" with the other GOT7 members in 2019.
Get the party started!
The concert began with DJ Wegun entering the stage as he kicks off the concert with an awesome DJ set to hype up the crowd. His set lasted for 30 minutes, playing some notable songs from GOT7, Jay Park, Simon Dominic, Loco and Hwasa, Lee Hi, and songs from Yugyeom too. And of course, the whole theater felt like a club party as everyone grooved to every beat while enjoying the whole set.
Mabuhay Yugyeom!
After an awesome opening set from DJ Wegun, it is now time for the main man Kim Yugyeom, as he entered the stage and begin his first-ever solo concert with 'I Want U Around' that made the AHGASEs scream and cheered for him. It was followed by 'Running Through The Rain" which really excites the whole theater even more with his amazing vocals and dance choreography. After the first two performances, Yugyeom greets everyone with a warm smile saying, "Mabuhay Philippines! I am so happy to be in Manila. This is my first solo concert in Manila."
Fans also welcomed him with a warm cheer making Yugyeom excited to perform even more.
Yugyeom continues to perform as he serenades his fans with another track from his first mini-album 'Point of View: U' called "When U Fall", which made everyone fall in love with his lovely voice. As he ends his song performance, Yugyeom got emotional which made everyone cheer for him and appreciate him as well.
Very high energy Yugyeom?
Yugyeom continues his concert set with not one, not two, not even three, but four back-to-back tracks including 'Falling in Love', 'All Your Fault', 'All About You', and 'Lights' which is from his latest single 'Take You Down' which shows Yugyeom's all-rounder charms and talents. He even goes left and right on the stage just to see his fans closer, making them more hyped and shout out of joy. It seems that his energy is at its highest peak during these times.
After his four back-to-back performances, he took a short break to thank everyone for their cheers and introduces his next track 'Take You Down' from his latest single of the same name. During his performance of this song, he lifted his shirt up, making the crowd go crazy, and screamed out loud. He also gave a powerful cover of 'Mommae' and 'All I Wanna Do' which is originally sung by his friend and AOMG founder Jay Park.
Sorry not sorry but need to share this epic shot first.#YUGYEOMLiveinMANILA #Yugyeom #GOT7 pic.twitter.com/wrc20LFBoN

— Liz Chong ??‍♂️????️?? (@lizchong77) August 19, 2022
He's one who loves to surprise, eh?
As we heard most of the songs from Yugyeom at this point, we thought to ourselves that, that's it. But he gave everyone a surprise treat by singing an unreleased track called 'Always Ready' that makes the fans get ready and hyped for the release of the song. He then showed astounding dance moves and popping skills as he do the Chingiz Khan dance alongside his dancers. He also sang his groovy track 'Love The Way' while making eye contact with his fans.
After that, he took another short break and thank everyone who joined him throughout the concert as the lights dimmed for a bit.
But Filipino AHGASEs wanted more as he heard them saying 'Walang uuwi!' ('No one's going home!'). He even asked the staff what is the meaning of it and as he heard the answer, he replied back saying "I chose this song for you because you guys give good energy."
Little did we know that there is one more surprise Yugyeom prepared for all of us.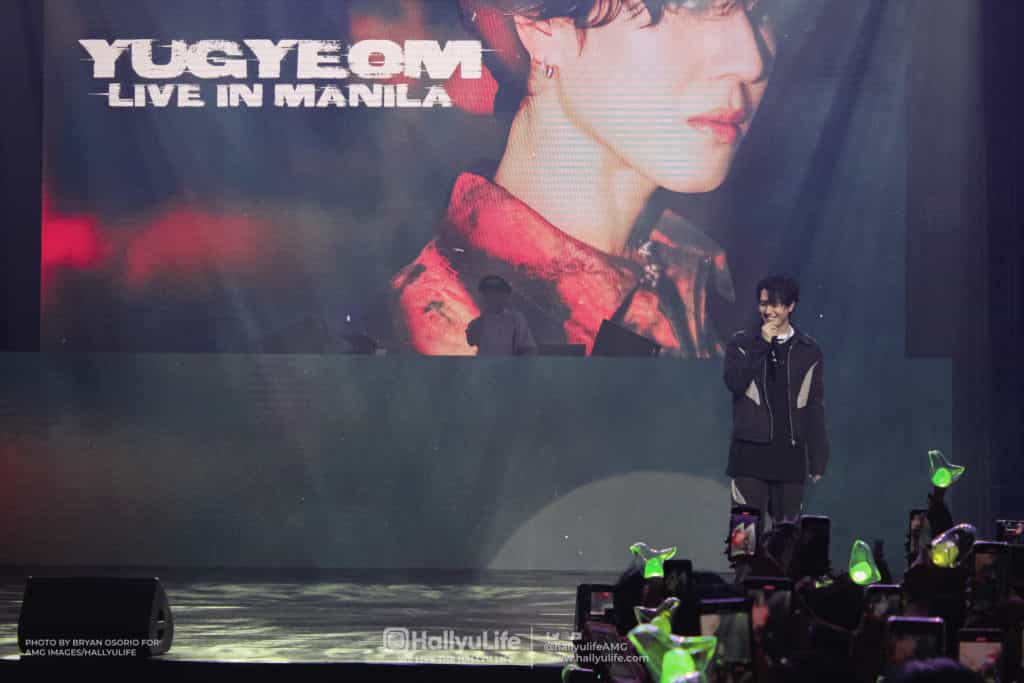 One memorable encore!
A concert will not be complete without an encore, but this is no ordinary encore as Yugyeom hits the stage with one of GOT7's greatest hits 'Hard Carry' which made the crowd go crazy one more time. Everyone's waving their green lightsticks, dancing, jumping, and enjoying this stage. But wait till everyone screams louder as Yugyeom goes down the stage and joins the Filipino AHGASEs to sing and dance to this amazing track. We even got a closer look at Yugyeom from where we are.
YUGYEOM THIS CLOSE!!!! ??????
He performed GOT7's Hard Carry! #YugyeomLiveInManila #YUGYEOM pic.twitter.com/p2xrdLNk32

— HallyuLife (@hallyulifeAMG) August 19, 2022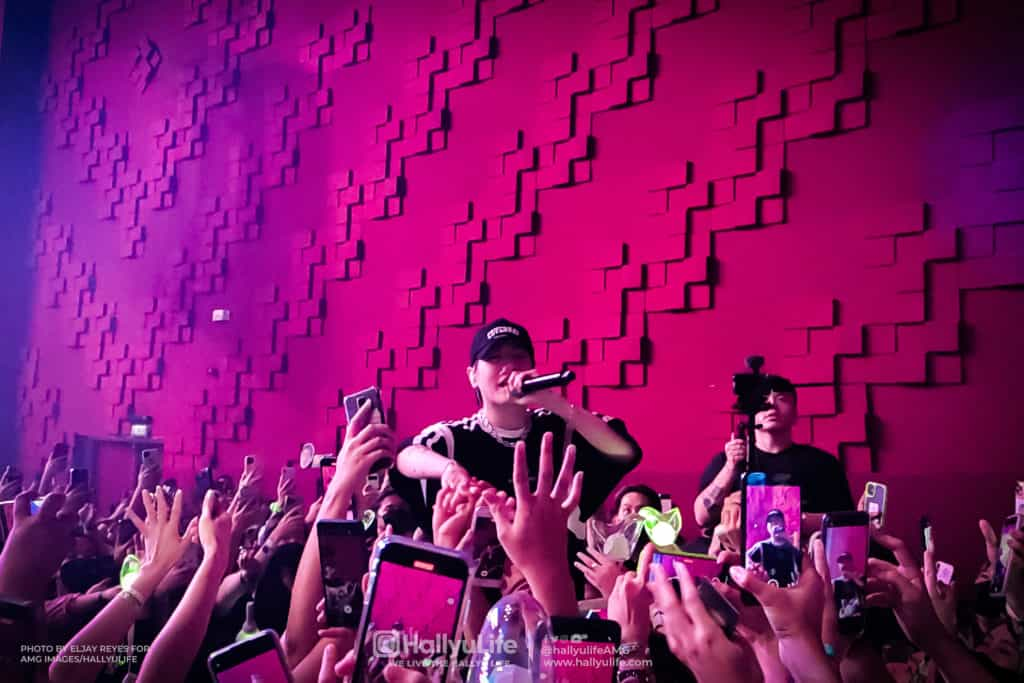 After that performance, Yugyeom once again expressed his gratitude to his fans and told everyone that he had fun performing tonight, and also that he loves his Filipino fans and he promised that he will be coming back soon. He ended his concert with two more GOT7 songs 'Two' and '1+1', and ended the songs with a sea of green lights and green confetti all around the theater at the end, making it another memorable night for his fans, mainly the Filipino AHGASEs.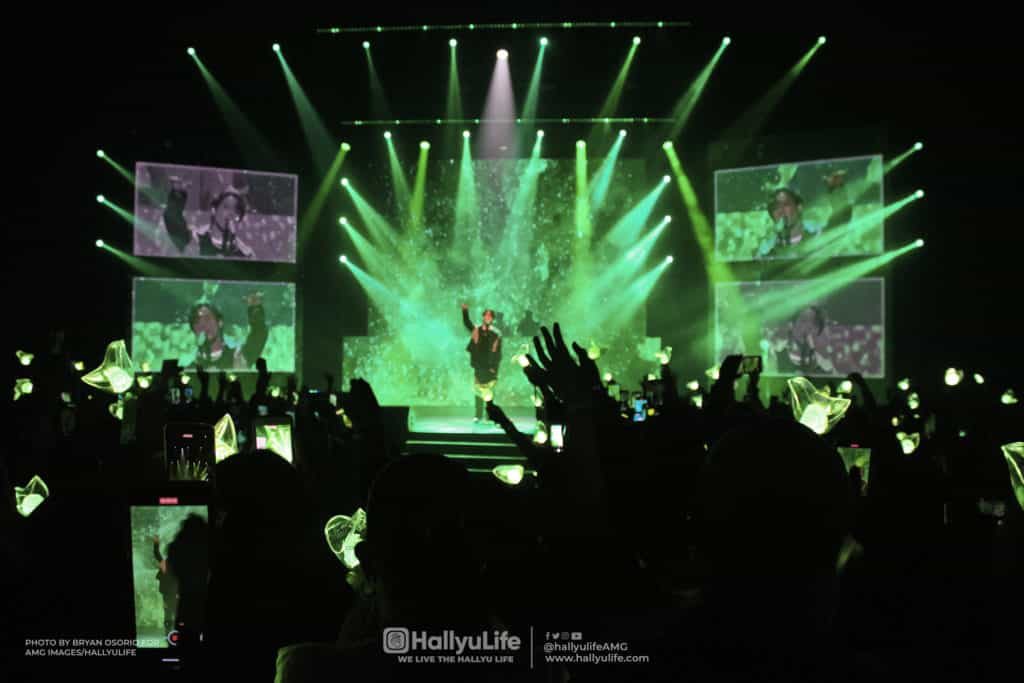 Yugyeom truly proved himself as an all-rounder Korean artist and made us fall in love with him through his songs, charms, and amazing performances. I'm looking forward to more of his songs that will make us fall in love with him even more.
The Yugyeom in Manila concert started at 7 PM (Philippine time) and lasted for 2 hours. This concert is one of PULP Live World's set of K-Pop concerts this 2022 as they return with the biggest stars and the best shows in Manila. -HallyuLife.com
HallyuLife would also like to extend its gratitude to PULP Live World for letting us be part of the concert. *Eljay Reyes and Bryan Snow contributed to this article.

THIS SPACE INTENTIONALLY LEFT BLANK.