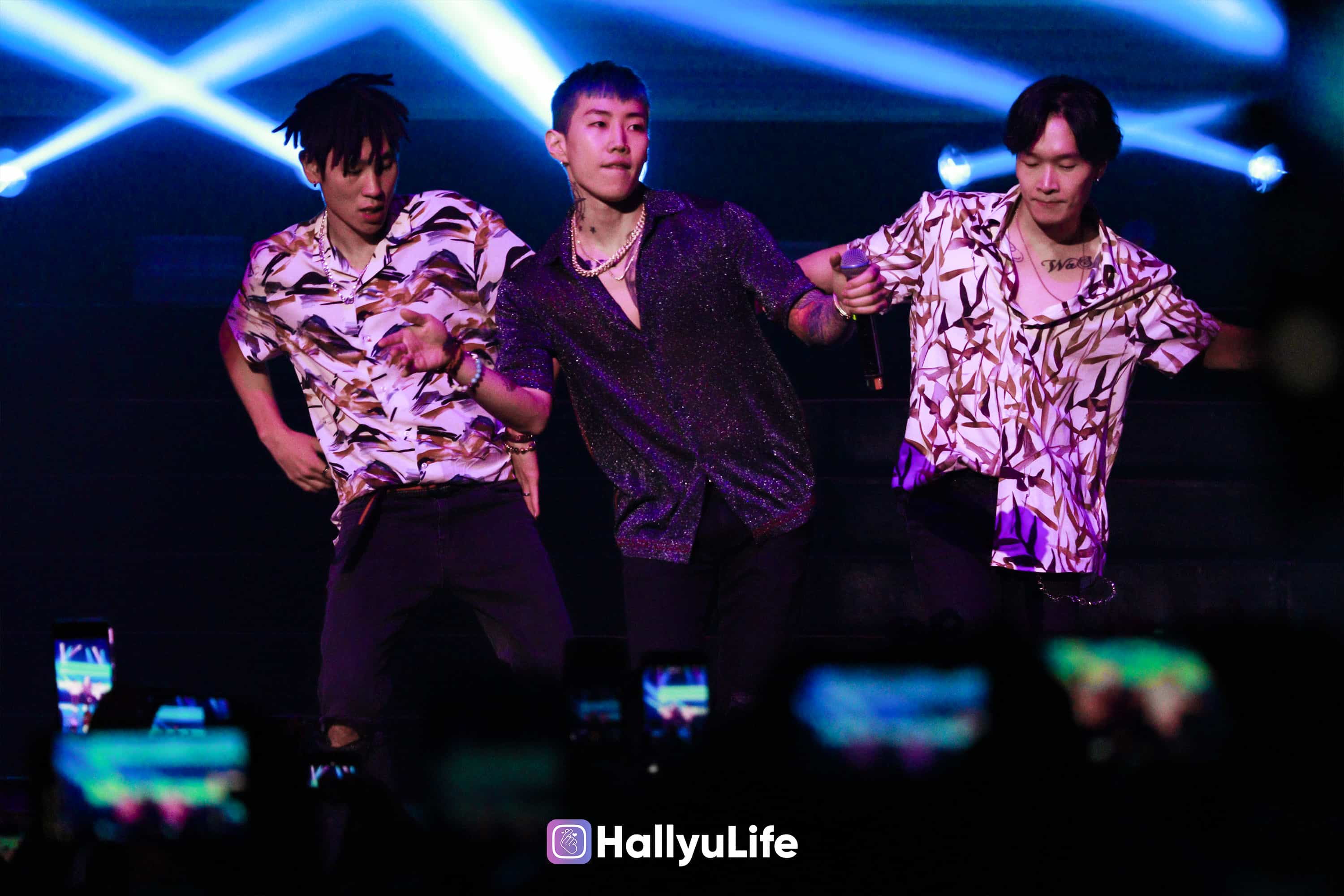 SUNDAY, September 22, 2019 – It was a night of excitement and thrill for fans of the Korean-American artist Jay Park, as he and his guests heated up the stage during the Manila leg of his 'Sexy 4Eva' world tour at the New Frontier Theater in Quezon City.
The two-hour long set, along with his buddies DJ Wegun and rapper Haon, had the entire theater jammed to their hits and delivered what we can safely say as 'fiery and sexy' performances for the Filipino fans.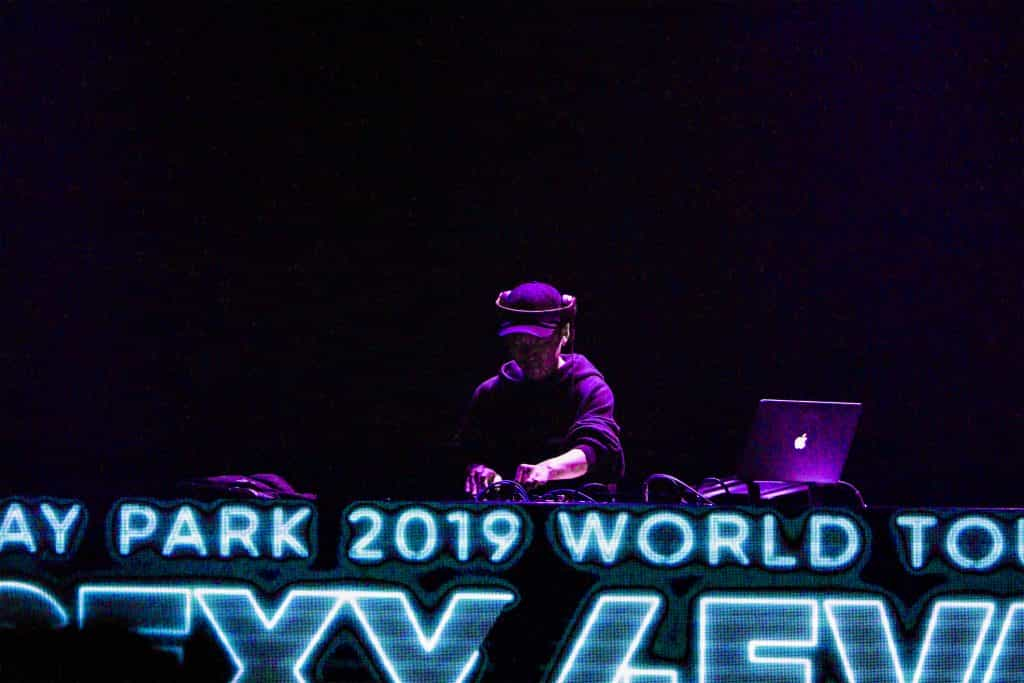 DJ Wegun first came on stage to hype the crowd and set the mood with some hits from Simon Dominic and the AOMG label, and then finally followed by the main star of the night appearing on stage performing his hits 'Forget About Tomorrow' and 'Me Like Yuh'.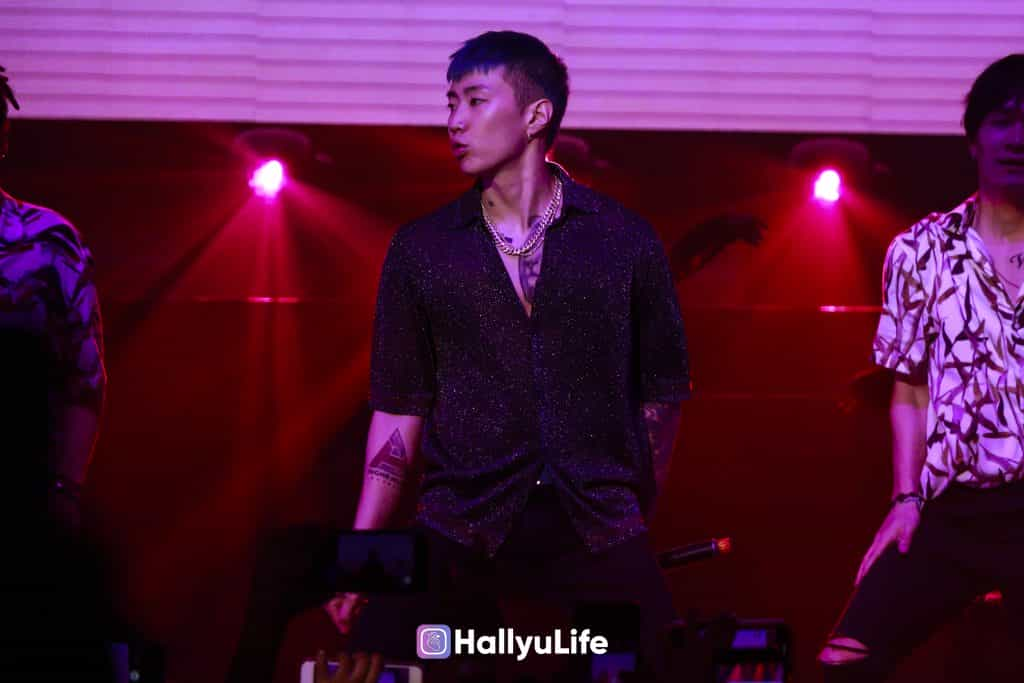 The setlist goes on, with Jay performing songs from his album New Breed, then suddenly followed by a few years rewind when he performed his hit 'Joah'.
Before he performed that, though, he said that he knows a lot of talented Filipino singers, artists, musicians and more, then saying 'Mahal Kita' and asking fans to sing if they know the lyrics.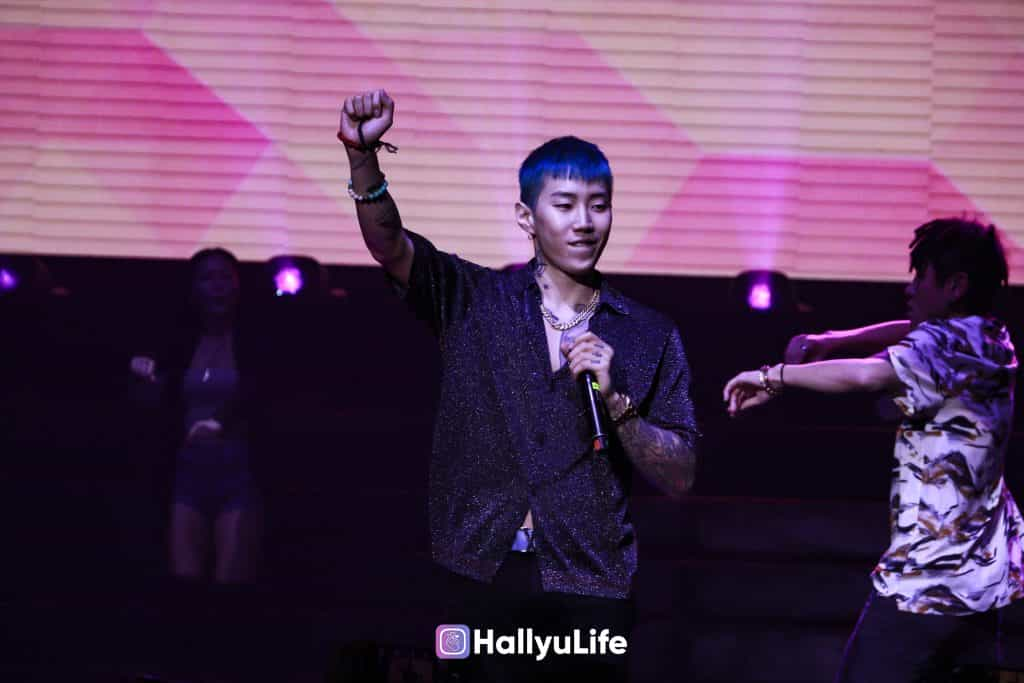 Greatest crowd to date
Filipino fans are being known as the 'greatest crowds' on any concerts and tours, and once again, it was proved by Jay Park himself as he acknowledged it during a ment on stage while resting.
"It feels like the venue is fully packed because of the screams."
Fans also did a very special tribute with their phone's flashlight, flashing the colors of the Philippine flag during Jay's performance of "Dank". He noticed it and said "It's dope, I like it."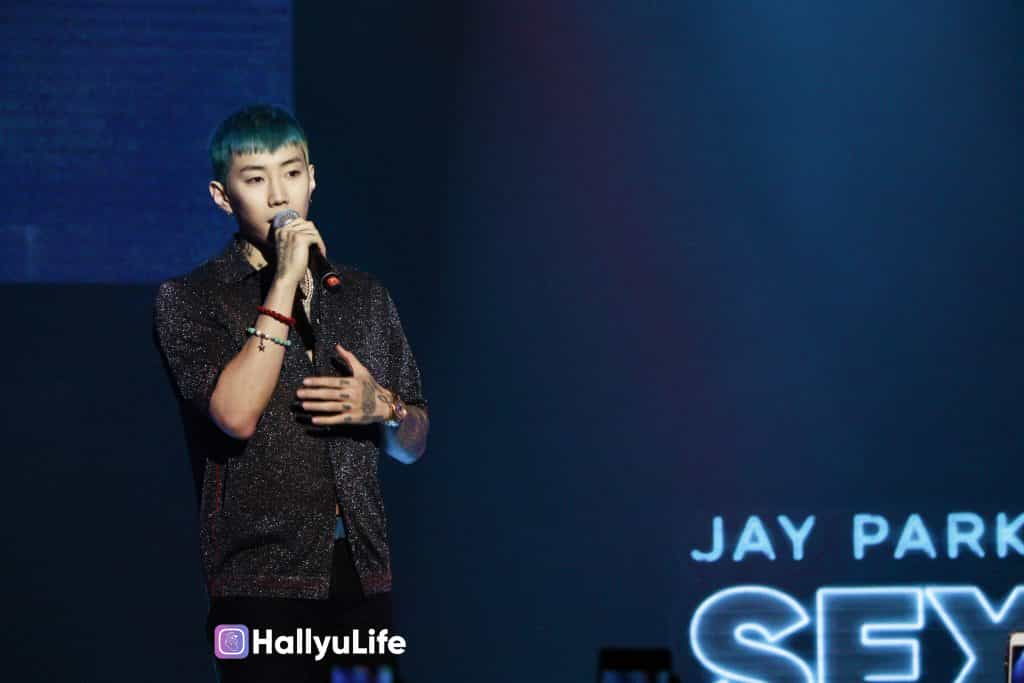 Jay Park rested quite a bit on the show's half, while his guest Haon, who is currently signed to Jay's label H1GHR, took over the stage. Haon performed songs from his debut EP 'Noah', along with his dope bars and smiles as the fans' cheered loud for him.
After Haon, Jay then returned to the stage with his raps and dope bars from the songs 'Soju', 'Grayground Cypher' and 'K-Town' and more.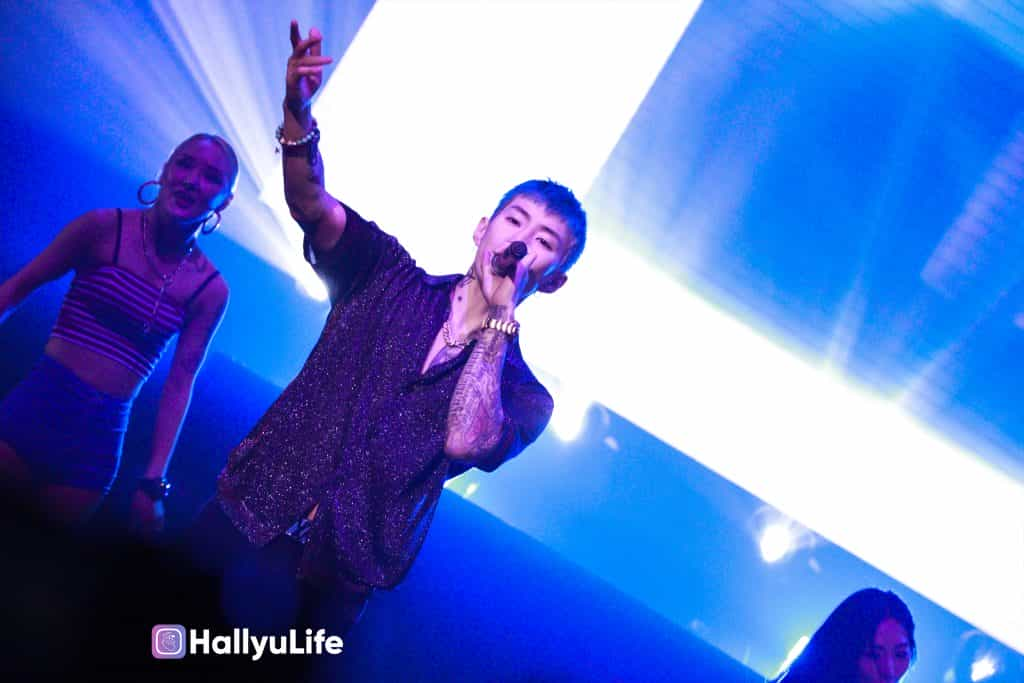 He even went shirtless during the performance of "Mommae", which did make the crowd went wild and the stage even more sexier.
Asking all fans from the GA/2nd level of the theater to come down and close to the stage, Jay Park went all-in on his encore stage, bringing the rest of the AOMG team that he had, and did the best ending party for a concert we've seen this year so far.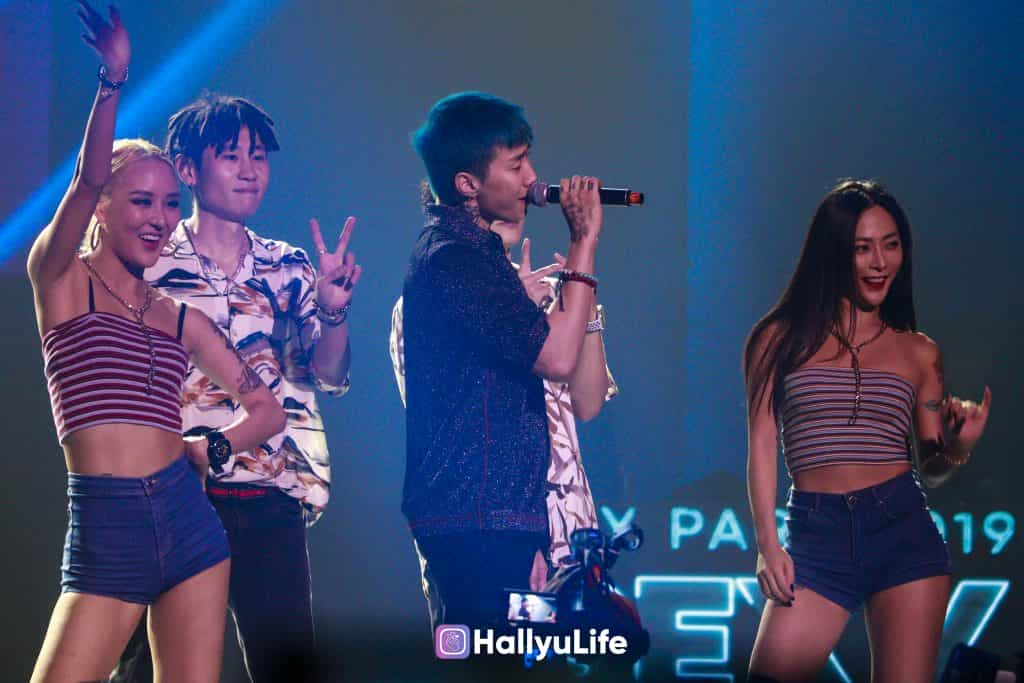 Jay Park also posed for a group photo with the New Frontier Theater audience, and showed the gifts that he received from fans, such as a 'glow in the dark' shirt with AOMG and Jay Park is Right Here printed out on the chest.
Finally, before leaving the stage to the end, he declared Manila 'Sexy 4EVA' (a play of the word 'forever'), and promised to return once again.
Truly, Jay Park proved himself as one of world's most versatile Korean artist. I had high respects for him from the start as an artist and a successful man, and attending one of his concerts surely raised it further. -HallyuLife.com
---
HallyuLife would like to extend its gratitude to Onion Production for letting us to cover Jay Park's 'Sexy 4Eva' tour in Manila.
All photos used are taken by Renz Espiritu for HallyuLife/AMG Images.

THIS SPACE INTENTIONALLY LEFT BLANK.