K-pop acts LOONA, CLC, Kang Daniel, Jackson Wang & HYUKOH performed on Asia Rising Forever online concert
The four and a half hour online concert stream showcases talents from Asians around the world.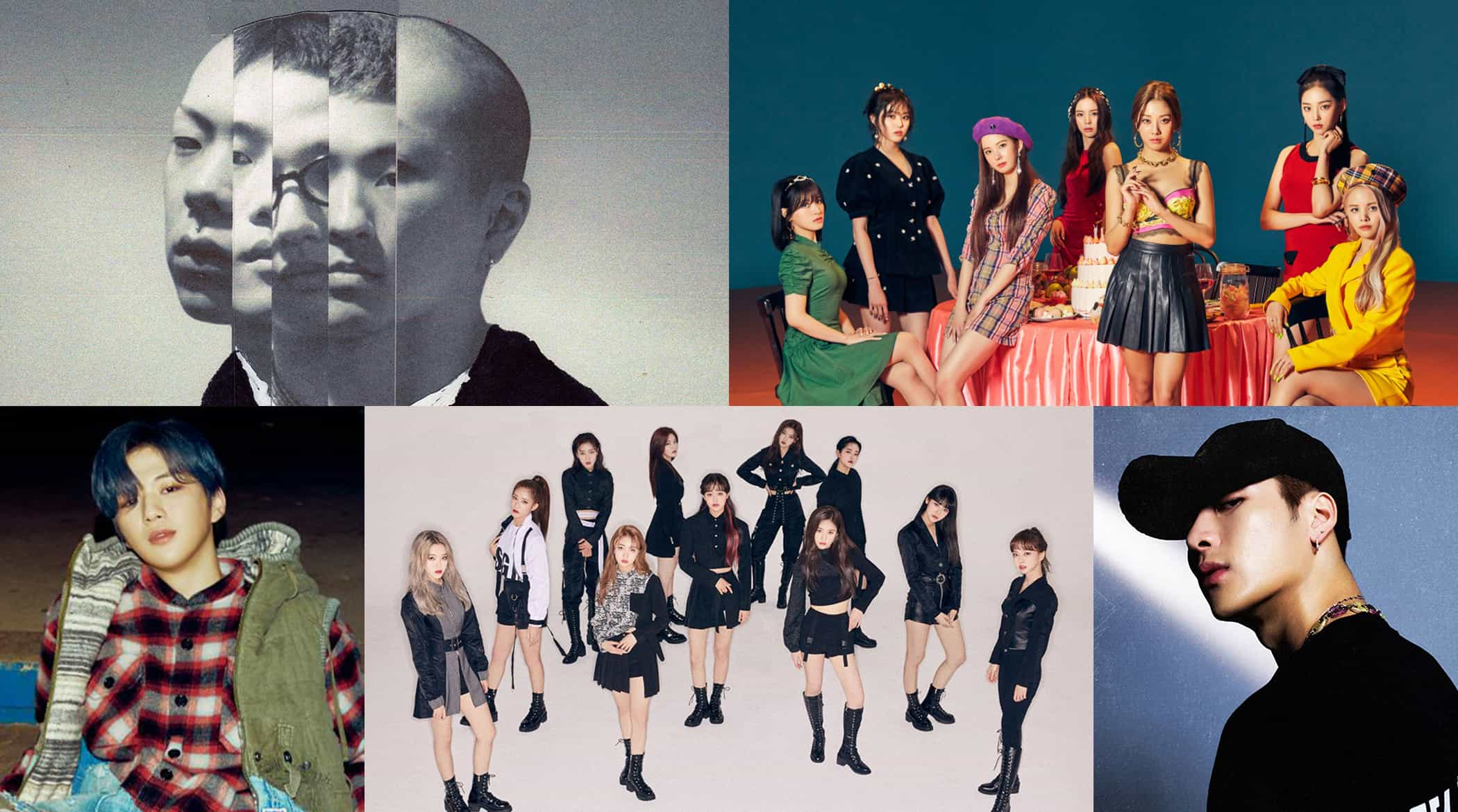 The Asia Rising Forever, a four-hour online fundraising concert by the American media company 88rising was indeed a success and full of performances from your favorite Asian talents around the world.
Happened on May 7th at 10 am KST, the online concert was celebrated through music including Korean indie band HYUKOH, Korean singers Kang Daniel, and Jackson Wang of GOT7 and Korean girl groups CLC, and LOONA.
Based on the show sequence below, the band HYUKOH will perform 15th, CLC will perform 17th, Kang Daniel will perform 21st and LOONA will perform 23rd. Surprisingly, Jackson Wang dropped by and sang his song '100 Ways'.
HYUKOH being the 15th artist to perform, they sang 2 of their tracks 'Silverhair Express' and 'Hey Sun'. They also answered some questions from the fans.
CLC being the 17th artist to perform and wearing their pajamas, they sang their track 'Me' and react to some of the dance covers from Cheshires (CLC fans).
Here's a one-minute snippet of CLC's 'Me':
👑👑👑👑👑👑👑 @CUBECLC #AsiaRisingForever pic.twitter.com/H9rDY6XxYI

— 88rising (@88rising) May 7, 2020
Kang Daniel being the 21st performer and wearing pajamas as well, sang his track 'Interview', followed by some Q and A's with 88 Boss Man and had a dance battle with Rich Brian featuring Rich Brian's 'Bali', Joji's 'Gimme Love' and Kang Daniel's '2U'.
Here's a one-minute preview of Kang Daniel's 'Interview' performance:
You're a KING 👑 @konnect_danielk https://t.co/5PLVTr15UW

— 88rising (@88rising) May 7, 2020
Here's a preview of Kang Daniel's dance battle with Rich Brian:
https://twitter.com/tantaelising/status/1258262543568531456
Surprisingly, right after Kang Daniel's performance was a short live performance from Jackson Wang of GOT7 and a music video of his song '100 Ways'.
Here's a one-minute short performance of Jackson Wang of his track '100 Ways':
[MISC] 200507

Our king @JacksonWang852 hopped on @88rising's #AsiaRisingForever to give us a little bit of #100Ways! 🔥#JacksonWang #王嘉尔 #잭슨 #TEAMWANG #GOT7 @GOT7Official pic.twitter.com/XDIh1GaN43

— Jackson Wang Global (@JacksonWGlobal) May 7, 2020
Lastly, is LOONA being the 23rd and last artist to perform for the online concert on their 'summer festival' outfits, they sang their hit track 'So What' and 'Colors'. They also had a rendition of NIKI's track 'I LIKE U'. They also promised to showcase more real soon.
Here's a 2-minute video of LOONA's performance for 'So What':
#AsiaRisingForever so what performance! #StayHomeWithLOONA pic.twitter.com/QwAFiV6V9P

— ❥ loona pics (@loonalog) May 7, 2020
Here's a one-minute performance of LOONA on their rendition of NIKI's 'I LIKE U':
Thank you @loonatheworld for rocking the world with your angelic rendition of @nikizefanya I Like U 👼#AsiaRisingForever pic.twitter.com/W3ZfoVZWnz

— 88rising (@88rising) May 7, 2020
The online concert ended with a track from 88rising titled 'Midsummer Madness'. 88rising thank all the people who watched and donated through Asian Americans Advancing Justice. Over 3 million people tuned in to watch Asia Rising Forever concert. –HallyuLife.com