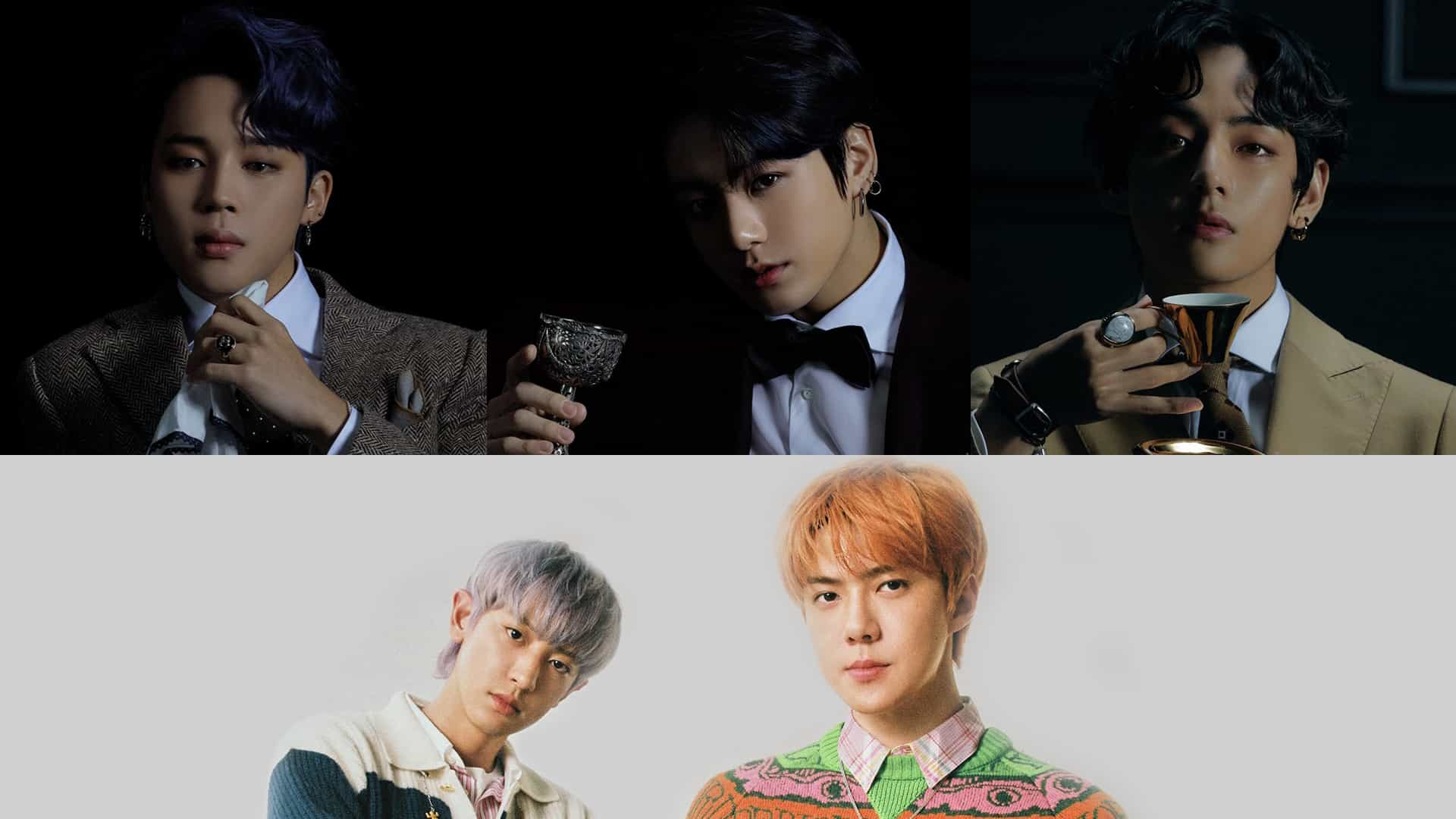 The Korean Business Research Institute announces its 'K-Pop boy group members brand reputation rankings' for the month of July.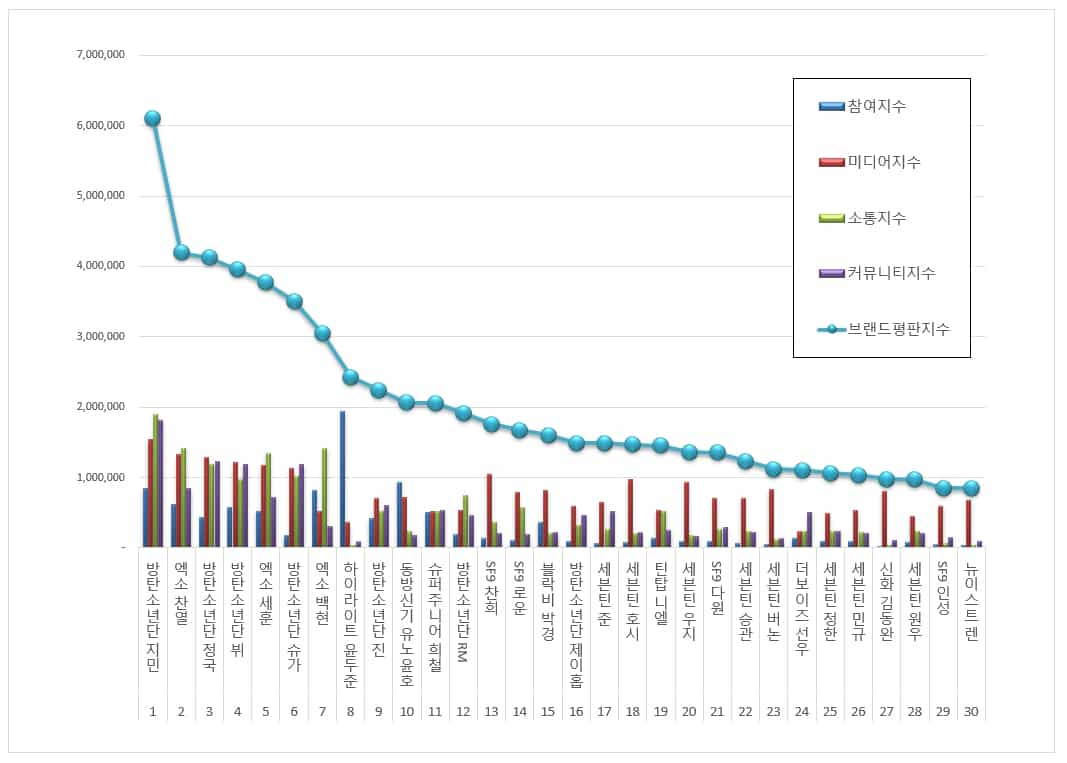 The said brand reputation ranking represents the value of the 630 boy group members through media attention, consumer interests, interactions, and reactions.
BTS Jimin takes the top spot for the 19th consecutive month with an index score of 6,104,773 with an increase of 83.50 His high-ranking phrases include 'Billboard' and 'Oricon' with their group's consecutive records and recent awards.
EXO Chanyeol rises its ranking to the second spot who increases his ranking by 185.21% with an index score of 4,197,287. The successful release of their duo unit EXO-SC's album '1 Billion Views' along with their sidetrack 'Telephone' places him to the second spot along with Sehun who is also on the top 5.
BTS members Jungkook and V retain their third and fourth positions respectively with Jungkook's index score of 4,121,974 and V's index score of 3,950,794.
Lastly, EXO-SC's other half Sehun places at the fifth spot with an index score of 3,766,957. Sehun and Chanyeol's solo tracks and music videos became the recent searches ahead of their comeback as EXO-SC.
BTS Jimin
EXO Chanyeol
BTS Jungkook
BTS V
EXO Sehun
BTS Suga
EXO Baekhyun
BTS Jin
BTS RM
SF9 Rowoon
BTS J-Hope
SEVENTEEN Hoshi
SEVENTEEN Woozi
SF9 Dawon
SEVENTEEN Seungkwan
SEVENTEEN Vernon
SEVENTEEN Jeonghan
SEVENTEEN Mingyu
SEVENTEEN Wonwoo
SF9 Inseong
The data gathered from June 17 to July 18 will be the basis for this month of July. –HallyuLife.com

THIS SPACE INTENTIONALLY LEFT BLANK.