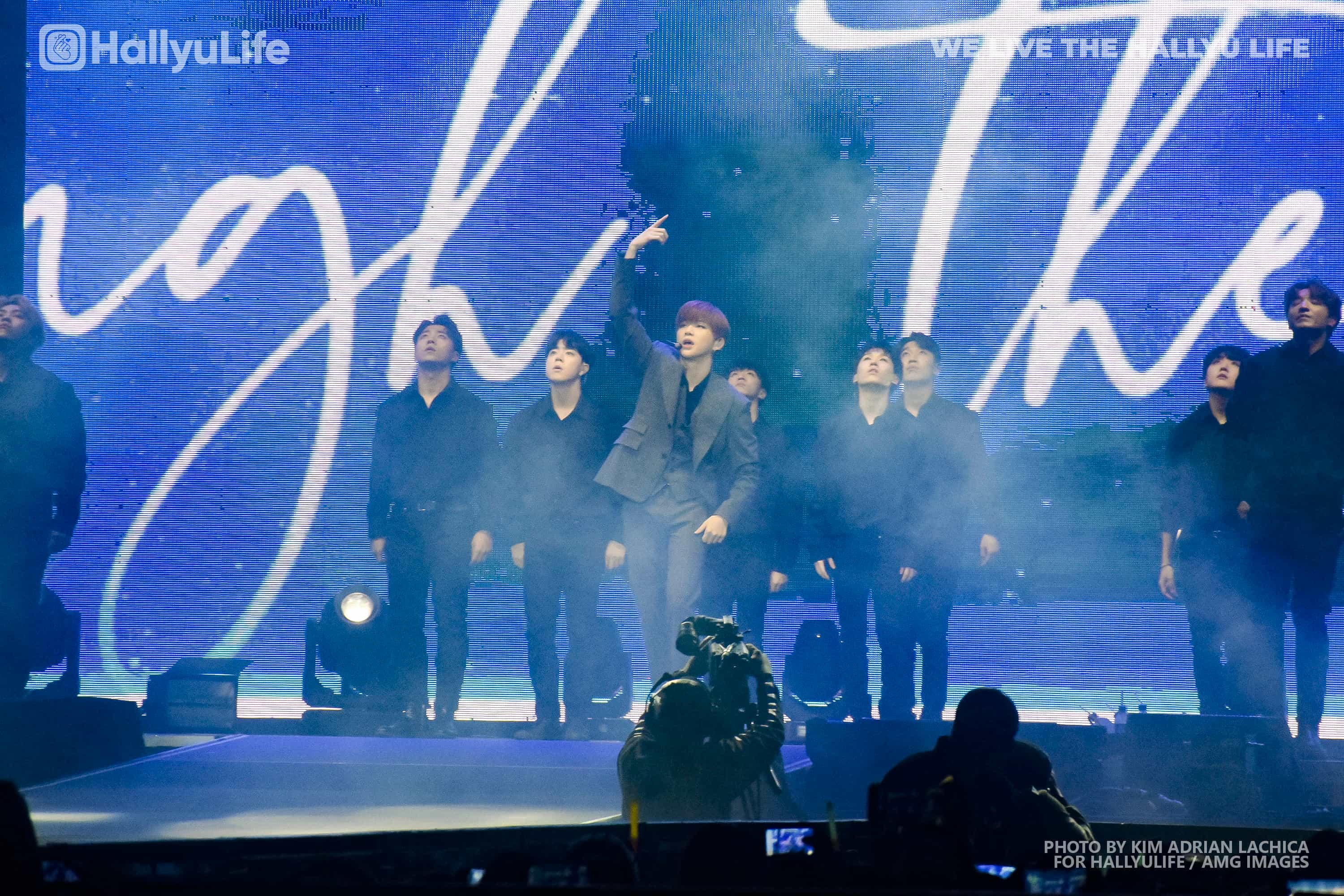 MANILA – Former Wanna One member and now a solo artist Kang Daniel has returned to the Philippine stage alone for his own fan-meeting, almost a year after his former group Wanna One held their first and last concert in Manila.
Headlining his very own "Color On Me" fan-meeting in Manila last October 19, HallyuLife was there to witness how he captivated every DANITY with his charms and talents at the Mall of Asia Arena.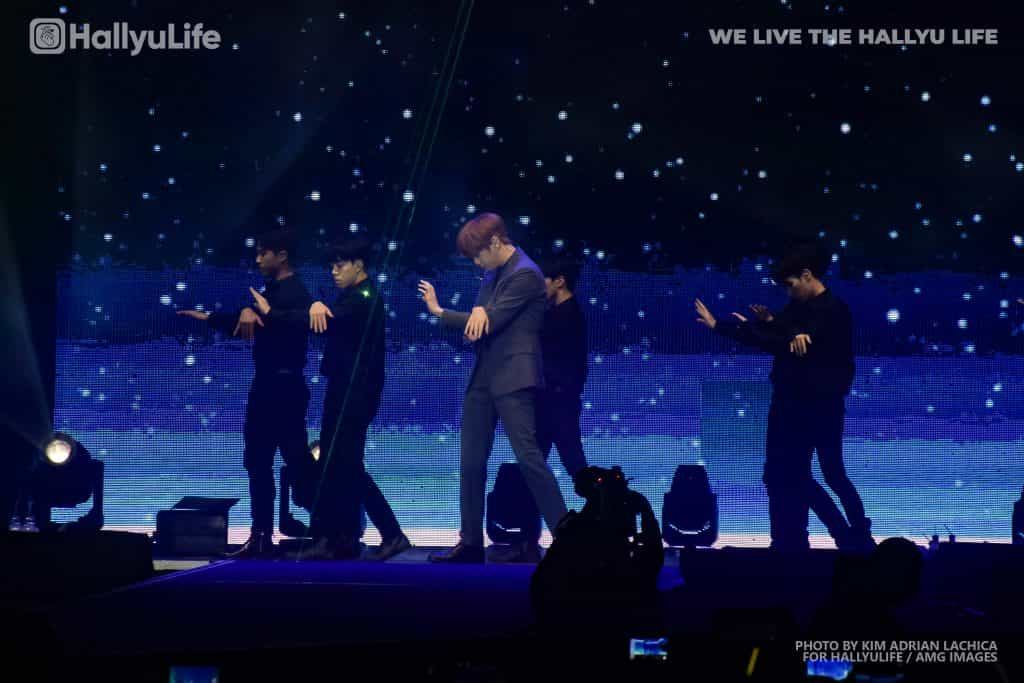 He opened the stage with a strong introductory number of the track "Through The Night" from his own debut album, followed by its title track "Color On Me".
Kumusta ka? (How are you?)
He uttered these Filipino words asking how his DANITYs feel after his opening number, followed by an appreciation saying that he's very happy to be back in Manila and thanked them for waiting patiently.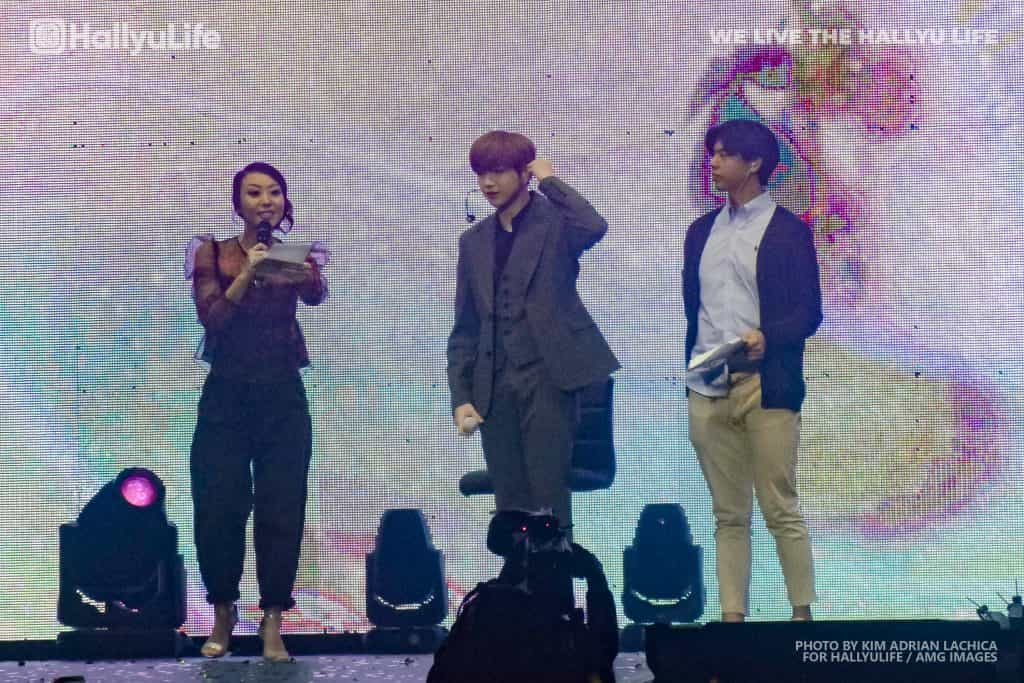 As the short talk goes on, Kang Daniel and the host have talked about how his previous fan-meeting stops were, and he shared that the fans are always great, even singing along to his songs.
However, he ultimately remembered about his previous visit to the Philippines with Wanna One, and said that "Filipino fans are great as well, their energy was amazing."
Playing games with DANITYs hearts
Kang Daniel had a good time playing with the fans thru a series of games, such as answering questions from a "TMI" or Too Much Information segment, where he was asked questions like how the sound of his alarm goes, and shared that he wakes up with hoarse sounds, after it ringed for the sixth time (perhaps many of us will relate on this).
He also picked a lucky fan to receive a signed album on the same segment.
She just got an autographed CD signed by the one and only Kang Daniel! #ColorOnMeInManila #KangDanielinManila

— HallyuLife (@hallyulifeAMG) October 19, 2019
Followed by another series of games called "Relay Mini Olympic", Kang Daniel accomplished a series of missions given by I don't know who but he only played some out of many, with fans wishing him to fail on his attempts to finish the missions as if the penalty was more important.
One example of that was the random dance penalty, which turned out to be the "Rolex Dance". Unfortunately, he succeeded on the second try of the first mission, showing out his competitive side.
A game of darts led him to do a series of missions, such as doing a boyfriend pose that everybody had saved on their phone, as photo-taking was allowed during that time. The second attempt brought him to a penalty which is to do push-ups for only five times.
First mission: A boyfriend pose! #KangDanielinManila #ColorOnMeInManila pic.twitter.com/DuJp3YYTzu

— HallyuLife (@hallyulifeAMG) October 19, 2019
Finally, he got to do the "slow-dance" penalty, where he cutely danced to a sexy groove, and became embarrassed real quick after the music stopped.
Few but enthralling performances
Kang Daniel proceeded then with another set of hot stages, this time, with his song called "Horizon".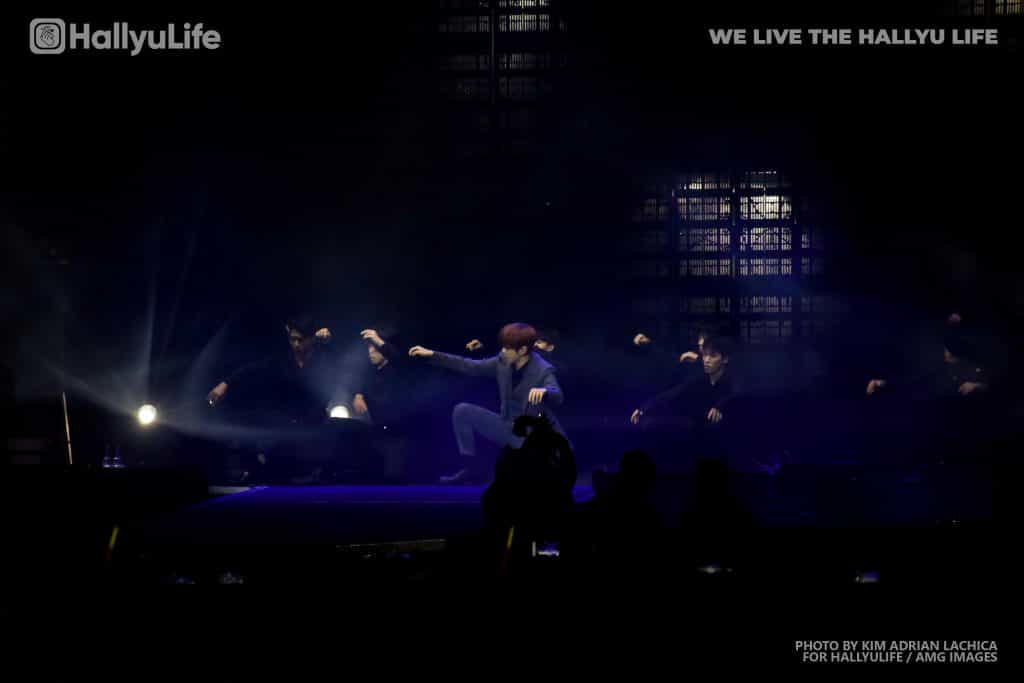 A behind-the-scenes video was shown while he changed costume, and then stepped back up to the extended stage with a full blue attire performing another hit of his called "What Are You Up To?".
Fans' surprise to Kang Daniel
Every concert we've went to perhaps had this part, and this one is no exception. A fan-made video was played after his intense stage, showing how Kang Daniel started during his Produce 101 days to his journey now as a solo artist.
Here's the heart-warming video in case you need to watch it:
"He is our miracle. We will be there all the time, we love you, we trust you, and we will wait for you," – Filipino DANITYs.
After the video played, Kang Daniel ran out of words and only said "Wow". He added after a few more wows that he doesn't know how to explain the emotions he's currently feeling after watching the video, and also said that he is not sure if he actually deserves all the love he's currently getting, further expressing his heartfelt gratitude.
"I'm so touched. Thank you very much." – Kang Daniel

https://twitter.com/hallyulifeAMG/status/1185514207178964992
He added that the video was so moving, and further saying, "To be honest, I made you guys wait. I feel that I have not given back enough all the love. I promise to visit you more often. I'll become better and reach you guys in my own way."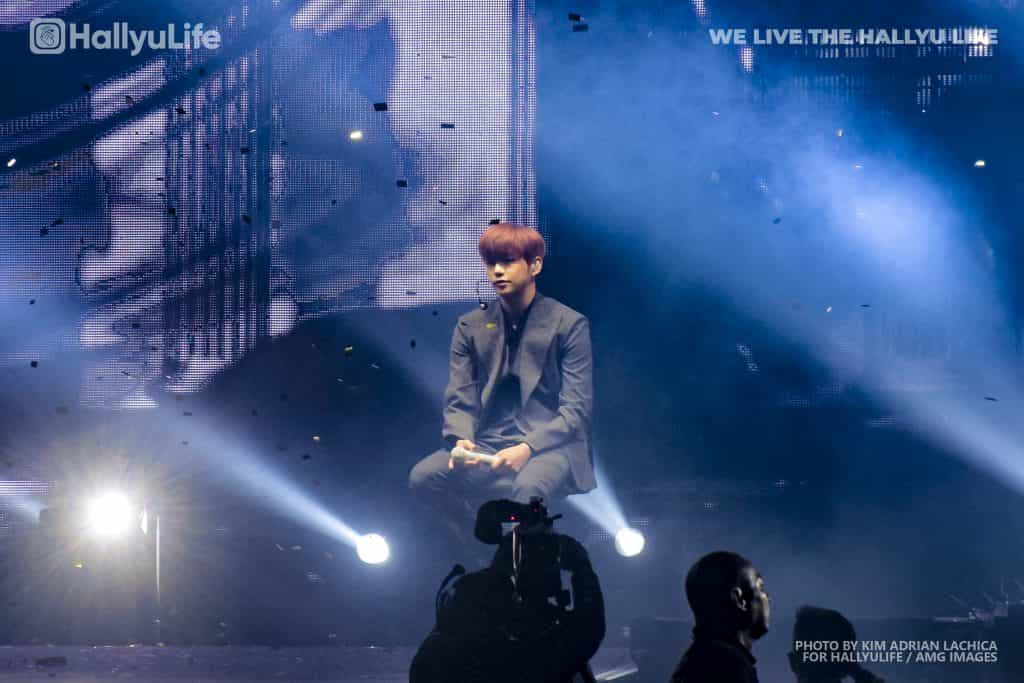 The soloist was asked for a message for his Filipino DANITYs, and he even mentioned the Filipinos in the southern area of the Philippines, who were recently hit by an earthquake, saying that he hopes his presence and the concert would serve as some sort of comfort for the fans who are affected.
Kang Daniel had a special message to his Filipino fans, and also acknowledged the victims of the earthquake in Mindanao, saying that he hopes the show he had and being in the Philippines could be a little relief. #KangDanielinManila #ColorOnMeInManila

— HallyuLife (@hallyulifeAMG) October 19, 2019
Special stages
Kang Daniel went out of the stage, once again to change outfits, and then returned for some special stages, with one being Justin Bieber's "Sorry", then followed by "I Hope".
Now on his second special stage! #KangDanielinManila #ColorOnMeManila pic.twitter.com/RWNJyGGzUJ

— HallyuLife (@hallyulifeAMG) October 19, 2019
Ending the event, a special video started playing after he went out of the curtain on stage, featuring Kang Daniel and his cat named Ori.
Kang Daniel took to social media few minutes after the show to express his happiness and gratitude towards everyone on his Manila fan-meeting.
[Oh!녤]
KANG DANIEL FANMEETING : COLOR ON ME IN MANILA

DANIEL X DANITY
오늘도 다니티 덕분에 다니엘의 하루가 행복했어요#항상_다니티_옆에는_다니엘이_있을거에요#더_즐거운_일들로_우리를_가득_채워가요#강다니엘 #KANGDANIEL #color_on_me pic.twitter.com/hJc3mmpQzi

— 강다니엘 KANGDANIEL (@konnect_danielk) October 19, 2019
Despite Kang Daniel admitting to the fact that he doesn't have many songs of his own yet to prolong the show, he said that he'll be back as a better him with more numbers and surprises for his Filipino DANITYs in the future.
Kang Daniel is now bidding goodbye to his fans, collectively called as "Danity" and taking a photo once again with them!#KangDanielinManila #ColorOnMeManila pic.twitter.com/RirywpDguI

— HallyuLife (@hallyulifeAMG) October 19, 2019
Perhaps, the night would be a true unforgettable memory for his fans. -HallyuLife.com
---
HallyuLife would like to thank All Access Production for letting us to cover Kang Daniel's fan-meeting in Manila.
Unless specified, all photos used taken by Kim Adrian Lachica for HallyuLife/AMG Images

THIS SPACE INTENTIONALLY LEFT BLANK.