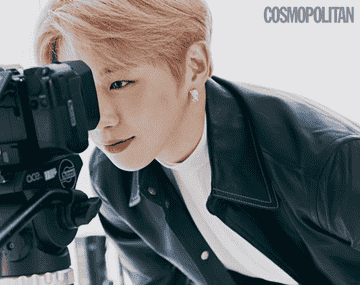 The solo singer, Kang Daniel is the cover of Cosmopolitan October issue.
Throughout the photoshoot, he showed a professional look and showcase his skillful poses and expressions.
He also asked about the recently ended 'Produce x 101' and said "We did the same thing, it's always been beautiful to see people eager for their dream and work hard to achieve it. I don't think that's just for the trainees. I hope many people will have hope by just seeing the path I walked and path I'm walking right now."
Kang Daniel was also asked about his beauty care routine and said "Beauty care? What is that? Something you could eat? Haha. I try to manage it but it's not easy."
"Do you need something else? Danity is enough!" He said when asked about what could be a modifier to his name.
"I think artist are more than just giving joy and it's to give a positive effects on people. It's something that I desire to do" He stated when asked about what kind of artist is Kang Daniel.
Check some more photos from the photoshoot below:
Kang Daniel will visit several Asian countries like Bangkok, Taipei, Kuala Lumpur, Sydney, Manila and Hong Kong for his "Color on Me' fan meeting. –HallyuLife.com

THIS SPACE INTENTIONALLY LEFT BLANK.