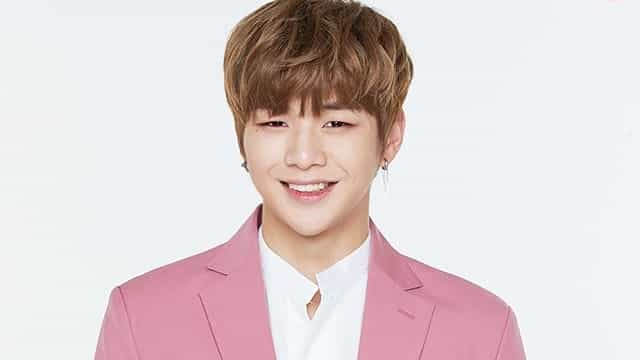 K-Pop soloist and former Wanna One member Kang Daniel has been diagnosed with depression and panic disorder, after a visit to the hospital in the first half of this year, with psychological anxiety due to frequent deterioration of health due to lowered immunity. "We have been working hard to treat him with psychotheraphy and prescribe drugs."
"In spite of the situation, Kang Daniel has been doing his best to stay focused and unshakable in a radically changing environment. But recently, he complained of more serious anxiety. We give top priority to our artist health and safety, and what we came in conclusion was to give him enough rest and stability."
The agency then added, "We canceled the pre-recording of 'Show Champion' scheduled for the 4th of this morning, and the future activities are inevitable, and 'TOUCHIN' promotional activities are very difficult."
"We're very sorry for the sudden news," said KONNECT Entertainment. "We will do everything we can to help Kang Daniel's health." -HallyuLife.com
[Full text of the statement (Translated from Korean)]
Hello. This is KONNECT entertainment.

The following is our statement regarding our artist Kang Daniel.

From the first half of this year, Kang Daniel visited the hospital because of frequent poor physical condition and psychological anxiety due to decreased immunity, and after undergoing a close examination, he was diagnosed with depression and panic disorder. Since then, he have steadily continued treatment with psychotherapy and drug prescriptions.

Even in such a situation, Kang Daniel has been doing his best in a rapidly changing environment. We concluded that the top priority should be sufficient rest and stability.

Therefore, the pre-recording of MBC MUSIC "SHOW CHAMPION" scheduled for today (4th) morning was canceled. The schedule for the future will not be able to be handled normally, and in fact, promotional activitiy for his new digital single "TOUCHIN'" is very difficult.

We apologize for any inconvenience caused by the sudden announcements that would cause inconvenience to all parties involved, including the fans, the broadcasting station, and the media.

We think of mobilizing and supporting all possible ways to restore Kang Daniel's health and once again deepen our responsibilities as an office that should protect the artist.

Also, please refrain from unreasonable speculations and misunderstandings related to Kang Daniel's health and future activities.

We apologize for the bad news. Thank you for your support to Kang Daniel.

Thank you very much.

THIS SPACE INTENTIONALLY LEFT BLANK.