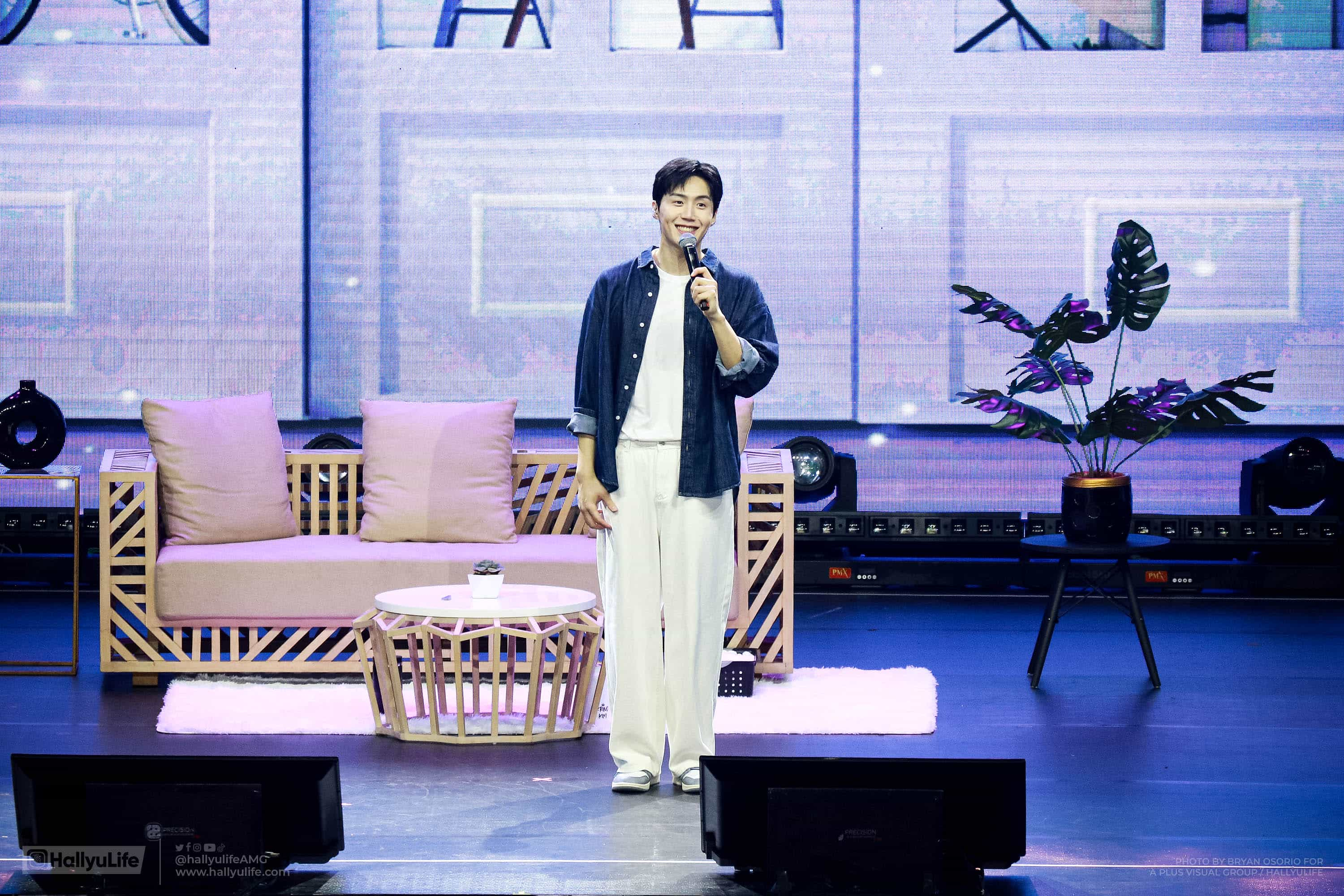 MANILA, Philippines — South Korean actor Kim Seon Ho successfully held his first fan meeting in Manila with the 2023 Kim Seon Ho Asia Tour <One, Two, Three. Smile> last January 22 at the SM Mall of Asia Arena.
Earlier that day, he first welcomed the members of the media in a short press conference at the City of Dreams Manila. Nervous yet delighted, the actor humbly answered questions from the media.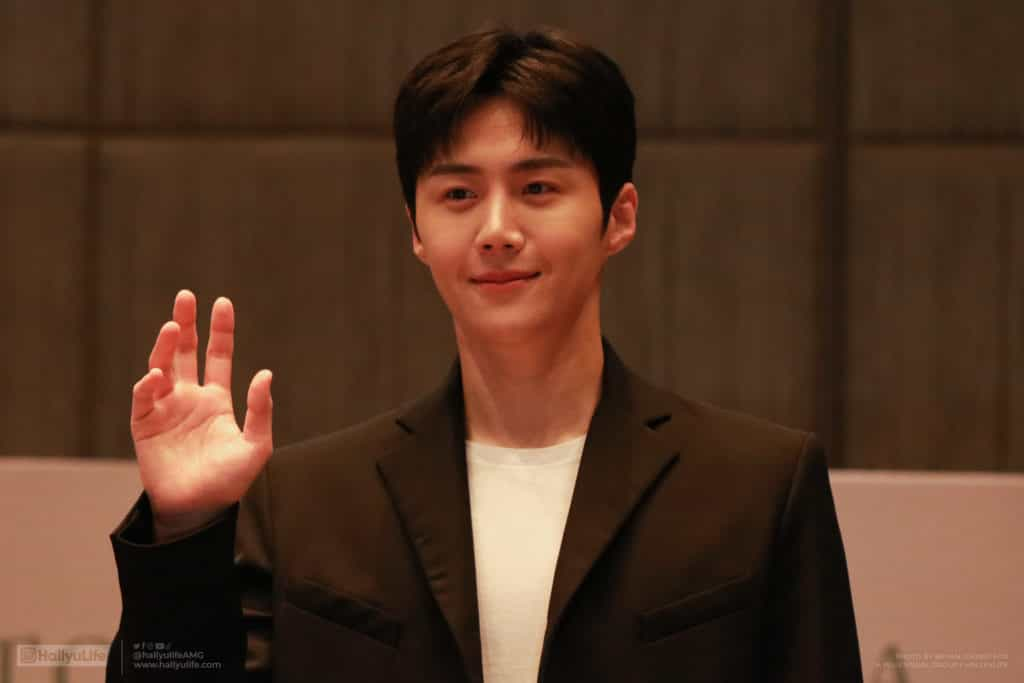 After years of being active in theater since 2009, "Hometown Cha-Cha-Cha" star Kim Seon Ho was asked what are the differences and learnings he got from theater and TV acting. He said that technically speaking, it's quite similar but in theater acting, he did a lot of analysis which led him to study and research more about certain projects—and eventually became the stepping stone that helped him when he made a transition to TV acting.
Seon Ho also said that his memorable character was his role in 'Hometown Cha-Cha-Cha' as Hong Du Sik, last 2021.
In line with his first fan meeting in Manila, the actor shared that he's very happy and grateful because of the warm welcome he received from PH fans.
Later that night at the fan meeting, Kim Seon Ho officially opened the fan meeting by serenading his fans with the song "Every Day, Every Moment" which was originally sung by Korean artist Paul Kim.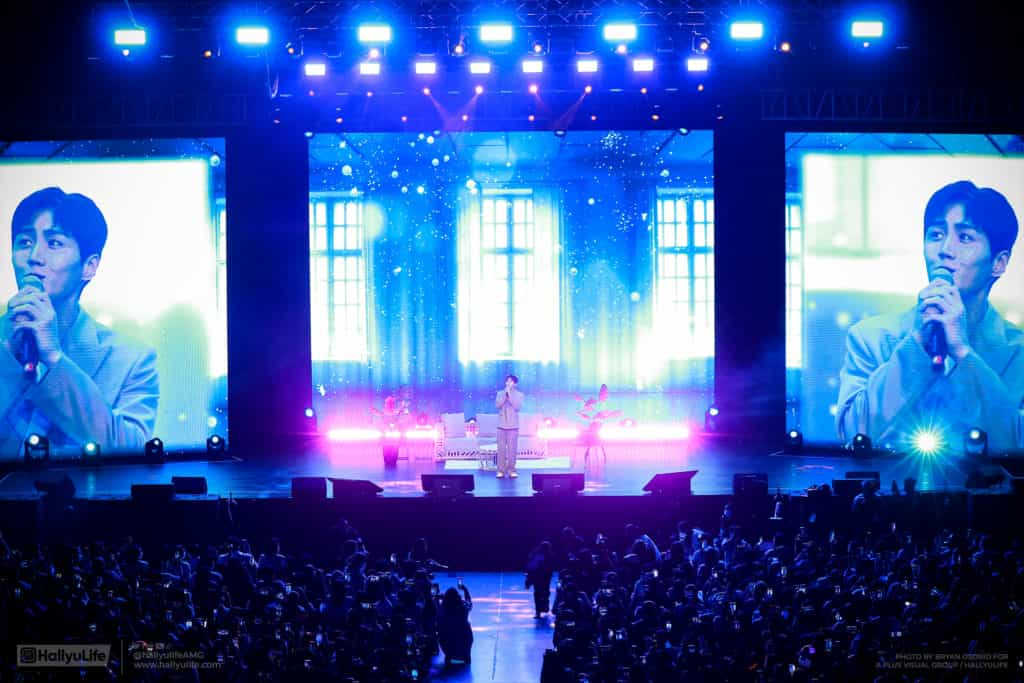 The whole arena rocked with loud cheers from his around 10,000 attending fans! The actor can't help but smile!
"Kumusta kayong lahat? Na-miss ko kayo!"
At the press conference, Kim Seon-ho briefly apologized that he hasn't prepared or studied many Filipino words due to lack of time, but it seems that he managed to still know some. He also said that he definitely feels the 'hot passion' of the whole Mall of Asia Arena crowd.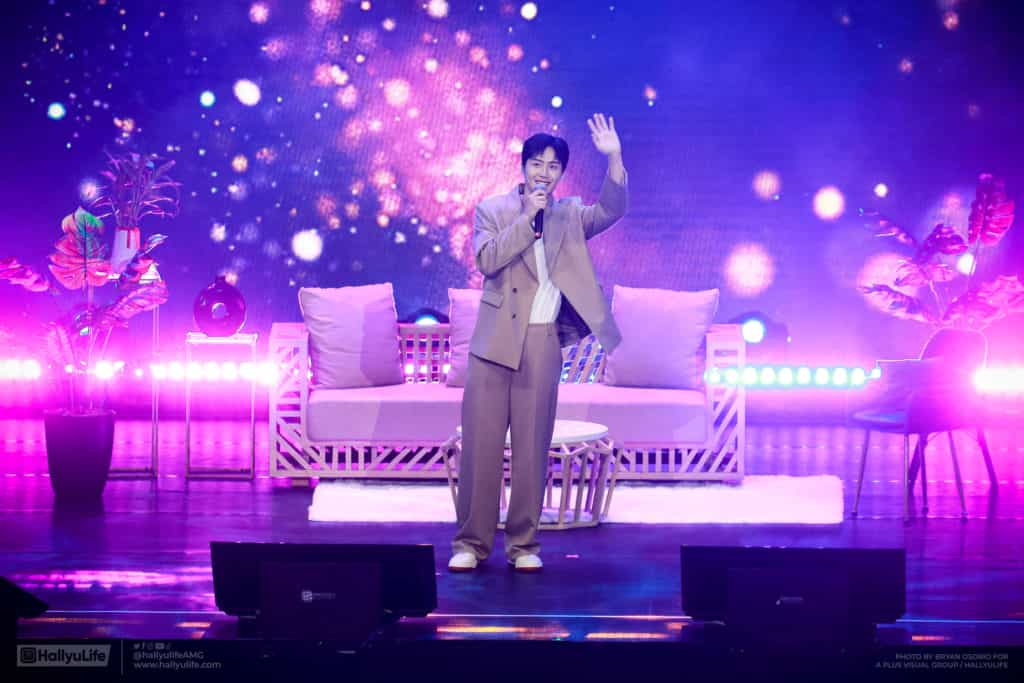 Along with the cheering echoes, Seon Ho immediately thanked fans for their never-ending support, "Thank you so much for being there for me during hard times and the good times."
Kring Kim, the host of Kim Seon Ho's fan meeting, introduced the first segment 'Seon Ho Drama Talk' where fans were able to reenact the scenes from Seon Ho's famous drama "Hometown Cha-Cha-Cha."
A fan in a wedding dress came in and the actor as well as the whole arena burst into laughter! Seon-ho's face was like, seriously, a wedding gown?
In another segment, Kim Seon Ho learned to speak some Filipino phrases including "Manigong Bagong Taon," "Masaya akong makita kayo," and "Pusuan kita/Pinupusuan kita."
The '2023 Kim Seon Ho Awards' segment let the PH fans guess the interests of Seon Ho in terms of Filipino foods. The actor said that he wants to try the most was 'pansit' since it's similar to japchae, a Korean noodle dish. And for dessert, he chose 'bibingka' since it looks like a pizza!
Lucky fans also had a chance to play a 'Staring game' and 'Balancing Game' with Seon Ho! (Again, another fan in a bridal gown came in!)
Despite some fans failing to win against Kim Seon-ho, the generous and sweet actor requested that all of the fans who participated will also get a prize.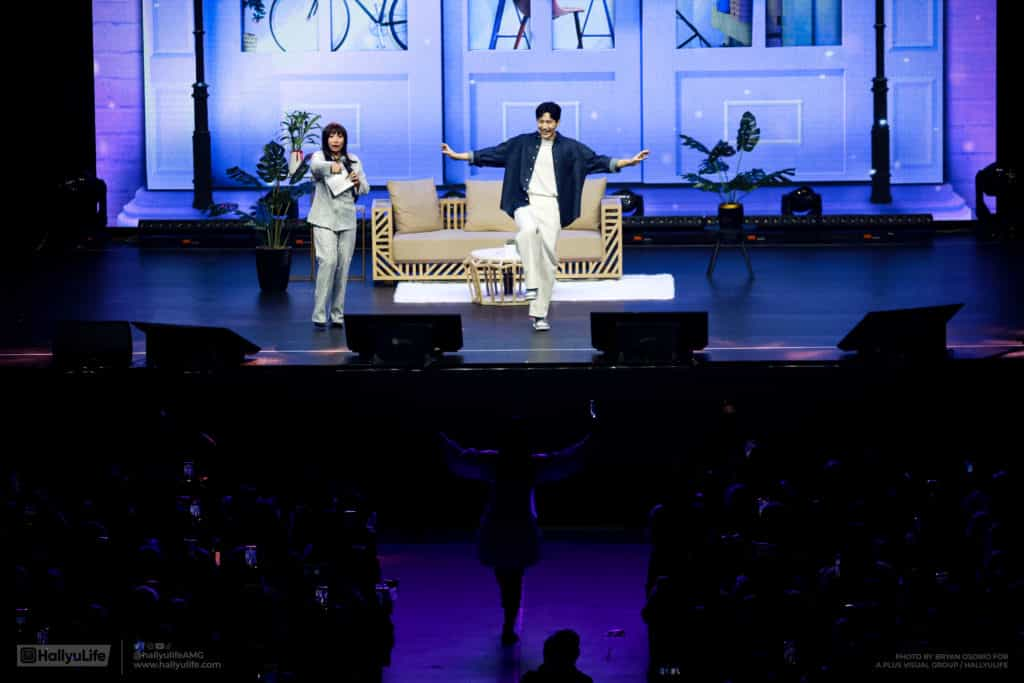 Another interactive game with fans was the 'Seon Ho Will Do It' segment where the actor joined a team challenge. He had to shoot a ball in a basket, do five hops in a jumping rope, and play a 'sipa'—a traditional Filipino game. In terms of penalty, Seon Ho also did aegyo poses and recorded a 'morning call' which was the result of his ladder game selections.
The actor also showed his artistic skills by designing a cap and giving it to another lucky fan, pre-determined by Seon Ho himself through selecting a random seat prior to the show, which was shown in a video played on stage.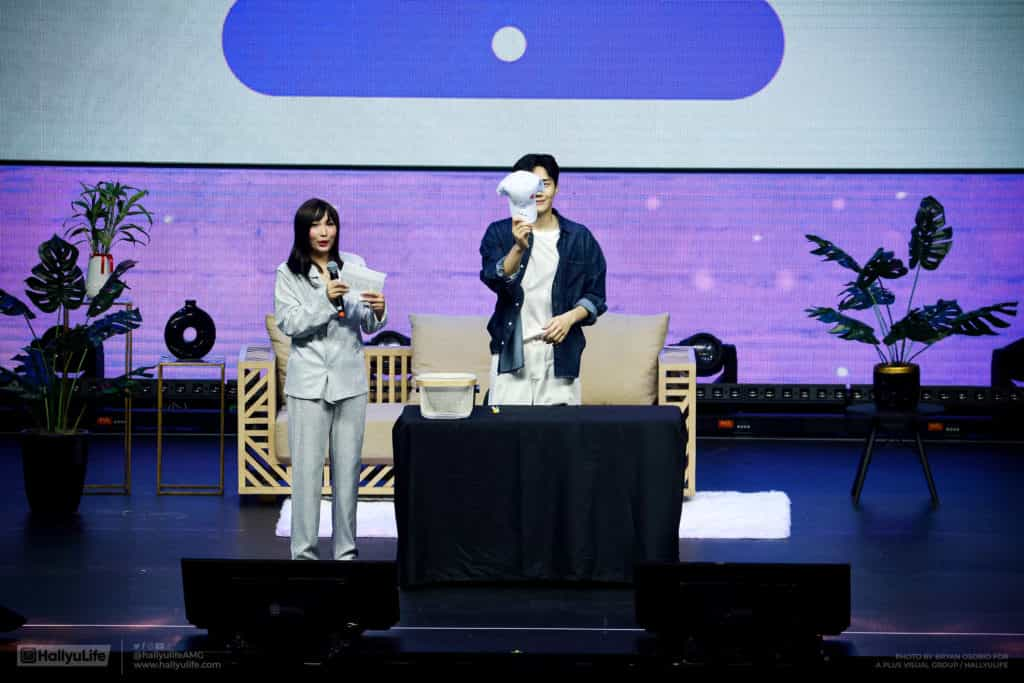 Before the show finally ended, Kim Seon Ho serenaded the fans again with his first-ever single 'Reason.'
But wait, there's more! While saying his goodbyes, a surprise fan video project containing messages from his fans was played during the fan meeting. The appreciative actor holds back his tears while watching the unexpected gift from PH fans.
Before finally exiting the stage, Kim Seon-ho expressed his utmost gratitude to all his fans out there that kept on supporting him, even in the hardest of times. He was all smiles as he left the stage, and showed that he truly enjoyed his time with the Filipino Seonhohadas out there that night. –Hallyulife.com
"I hope to see you again." – Kim Seon Ho
---
"2023 Kim Seon-ho Asia Tour in Manila: One, Two, Three. Smile" is presented by PULP Live World. HallyuLife would like to extend its gratitude to them for inviting us to be part of this event.

THIS SPACE INTENTIONALLY LEFT BLANK.