LIST: July 2020 K-pop comebacks and debuts
Here is the list of K-pop artists coming this July!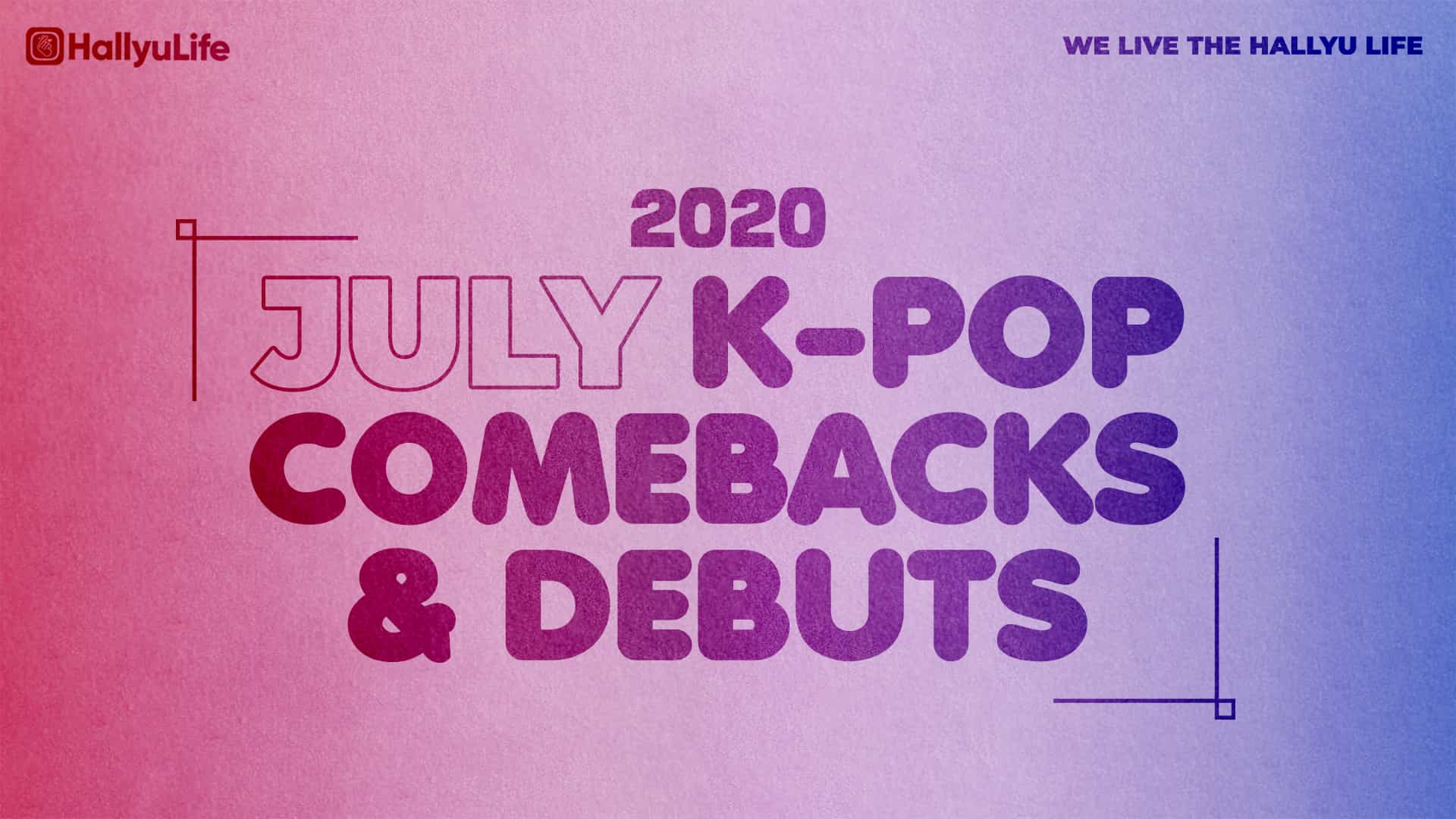 UPDATE: As we start the second half of the year, more K-pop comebacks and rookies are coming. That's why we prepared a list of what's in store for you in K-pop this month of July.
---
July 1
VERIVERY
Album: FACE YOU
Title Track: Thunder
July 2
B1A4 Sandeul (Single)
Title track: Smile Box
Kassy (Single)
Title Track: TOCK TOCK
July 3
Jooyoung (Single)
Title track: Love Distance ft. Heize
July 6
July 7
DONGKIZ I: KAN (Single)
Title track: Y.O.U.
July 8
GreatGuys
Album: We're Not Alone_Chapter 2: You & ME
July 9
EXID Solji (Single)
Title track: Rains Again
July 13
July 14
Jeong Sewoon
Album: 24′ Part 1
Pink Fantasy (Single)
Title track: Shadow Play
July 15
July 16
AleXa (Pre-release single)
Title Track: Villain
XRO (Debut Single)
Title Track: Welcome to my Jungle
July 20
Cross Gene Seyoung (Digital Single)
July 21
D.COY (Digital Single)
Title Track: Go Away
July 22
July 23
Lee Hi
Title Track: HOLO
Heo Chanmi
Album: Highlight
July 24
MONT
Title Track: Dessert
July 25
SSAK3 (Yoo Jae Suk, Lee Hyori, and Rain)
July 27
Highlight Yoon Doojoon (Solo Debut)
Kang Daniel (Pre-release Single)
featuring Simon Dominic and Jamie
July 28
July 29
July 30
TBA (To be announced)
SHINee Taemin
TREASURE
ITZY
VIXX Ravi
HOTSHOT Ha Sung Woon
BLACKPINK