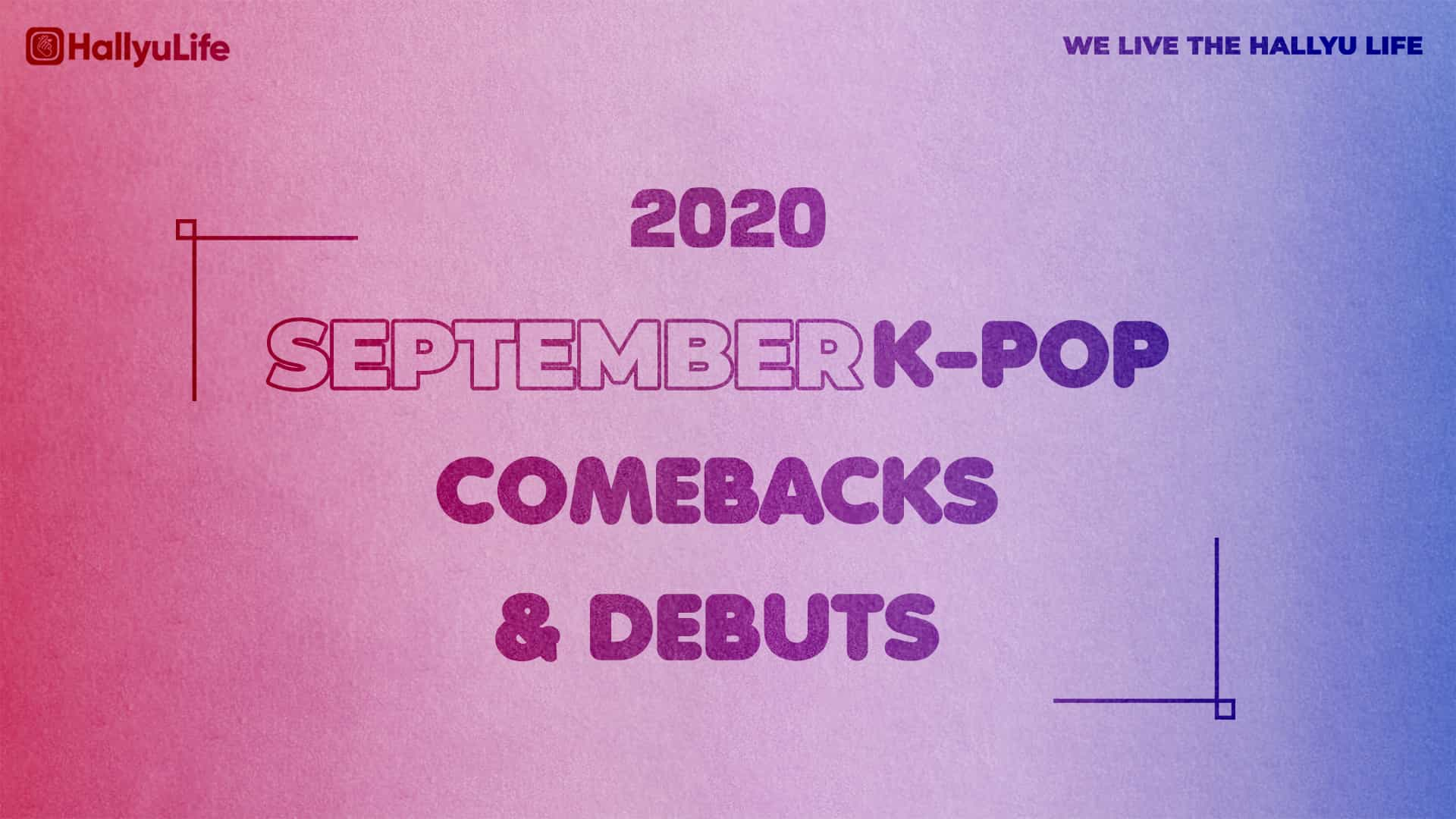 We are down to the last four months of 2020 and there are more K-pop comebacks and debuts coming in. Here is the list of what's coming up in K-pop this September.
---
September 1
Lovelyz
Album: Unforgettable
Title Track: Obliviate
Super M (Pre-release track)
Album: Super One
Title Track: Tiger Inside
September 2
CLC (Single)
Title Track: Helicopter
A.C.E
Album: HJZM: The Butterfly Phantasy
Title Track: Favorite Boys
LUNARSOLAR (Girl group debut) (Digital Single)
Title Track: OH YA YA YA
September 3
September 4
Wonho (Solo Debut)
Album: Love Synonym #1: Right For Me
Title Track: Open Mind
GOT7 Jackson Wang (Collaboration with Galantis)
Title Track: Pretty Please
AleXa (Collaboration with German gaming music artist TheFatRat)
Title Track: Rule the World
September 7
September 14
Stray Kids (Repackaged Album)
Album: IN生" ("IN LIFE")

September 15
September 25 
Super M (Full Album Release)
Album: Super One
TBA (To be announced):

THIS SPACE INTENTIONALLY LEFT BLANK.