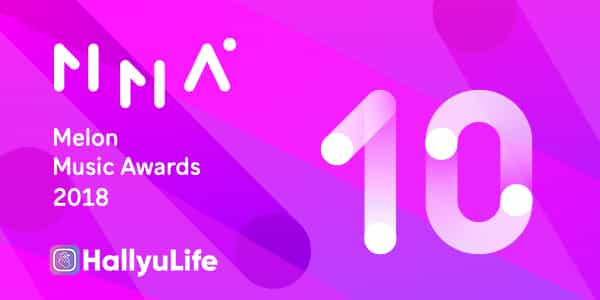 Melon Music Awards 2018 celebrates 10 years of amazing music in K-Music industry. It is one of the highly-anticipated awards shows in Korea.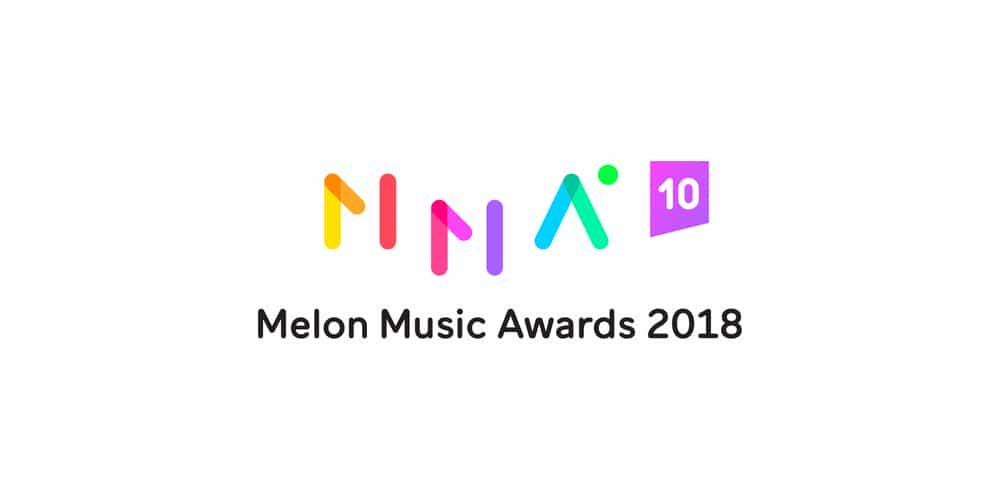 The award show will be telling all about the history of the ceremony, which has been growing right along with the development of Korea's music industry. This year's ceremony will share the story of the music fans, artists, and industry professionals who have made the Melon Music Awards what it is today.
It showcased top artists and their performances for the past 10 years. You've read it right, they're on their 10th year and there are lots to watch out for. It's happening at Gocheok Sky Dome in Seoul this December 1st at 7.p.m (KST).
---
[FULL CEREMONY VIDEO]
---
[LIVE UPDATES]
Around 6 p.m. (KST) , the Melon Music Awards kicks off with the red carpet with lots of star-studded idols, hidden artists and actors that will be part of the live show.
Here are the artists that came on the red carpet (in order of appearance):
(G)I-DLE
Bolbbalgan4
Momoland
iKON
Jeong Da Bin
GFRIEND
Hong Jin Young
Roy Kim
Lee Hyon Yi
Apink
Kim Hee Jeong
BTOB
MAMAMOO
Bae Jung Nam
The Boyz
Wanna One
BTS
[MAIN SHOW]
Around 7p.m. (KST) , the Melon Music Awards Main Show kicks off with a "Bboom-Bboom" performance from Momoland.
The main show is hosted by B.I. of iKON.
Wanna One are the first presenters for the Best New Artist Female and Best New Artist Male awards.
BEST New Artist Female: (G)I-DLE
BEST New Artist Male: The Boyz
Gfriend takes the stage with a magical "fly me to the moon" performance with "Time for the Moon Night".
Nam Ji Hyun starts presenting the Melon Music Awards 2018 TOP 10.
TOP 10: BTS, iKON
Hong Jin Young with Kim Su Ro takes the stage with Por una Cabeza. Hong Jin Young also performs her single, Good Bye.
Hong Kyung and Jeon So Nee introduced the male-masked web series "Dance War" that features eight male idols who are known for their dancing skills going head to head in performances. It includes the cover dances of Unlimited, DNA, and DDU-DU-DDU-DU. They also present the award for 1thK performance.
1theK Performance: Momoland
Lee Sang Yeob and Kim Hee Jeong presents Best Ballad and Best Rap/Hip-Hop awards.
Best Ballad: Only Then by Roy Kim
Best Rap/Hip-Hop: Fake Love by BTS
(G)I-DLE takes the stage with a "fatal love" performance of Hann (Alone) and a rap performance from (G)I-DLE's Soyeon and a performance of LATATA.
Kim Ho Young and Bae Jung Nam presents Best Dance Female and Best Dance Male awards.
Na Haeun danced to the nominees of Best Dance Female and Best Dance Male awards.
Best Dance Female: DDU-DU-DDU-DU by BLACKPINK
Best Dance Male: Boomerang by Wanna One
The Boyz takes on the stage with their school-like swag performances of No Air and Boy.
Best Pop Artist: Camila Cabello
Park Sung Kwang and Jung Da Bin presents Kakao Hot Star.
Kakao Hot Star: BTS
Apink dance through the stage with their sassy version of I'm So Sick.
Shin Seung Ho and Kim Yong Ji presents Hot Trend and Best Music Video awards.
Hot Trend: Don't by Loco ft. Hwasa (MAMAMOO)
Best Music Video: Time for the Moon Night by Gfriend
Roy Kim serenades everyone with his song "Only Then".
Lee Yu Bi presents second batch of Melon Music Awards TOP 10.
TOP 10: Bolbbalgan4, Wanna One
Ryu Hyun Jin presents Global Artist award.
Global Artist: BTS
iKON hits the cool stage with their orchestral version of Love Scenario and Goodbye Road.
BLACKPINK slays the stage with their hot performance of DDU-DU-DDU-DU.
Lee Yeong Ja presents Netizens Choice award.
Netizens Choice: BTS
Choi Daniel presents the third batch of Melon Music Awards 2018 TOP 10.
TOP 10: MAMAMOO, Apink
BTOB makes the stage calm with their performance of Missing You and Beautiful Pain.
Stage of the Year: Climax by Lee Sun Hee
Bolbbalgan4 takes us on the road with their song "Travel".
Lee Hyun Yi and Kim Jae Hun presents Best Song Writer and Best Trot
Best Song Writer: B.I. of iKON
Best Trot: Goodbye by Hong Jin Young
MAMAMOO sings their latest single in a piano version of "Windflower".  Then, slaying with a sexy performance from Moonbyul, Whee In and Hwasa and a pole dance from Solar. Followed by their performances of Starry Night and and band version of Egoistic.
Jung So Min presents the 4th batch of Melon Music Awards 2018 TOP 10.
TOP 10: BLACKPINK, BTOB, MOMOLAND, (G)I-DLE
It's Wanna One's turn to hit the stage with Light, Destiny and Spring Breeze.
Seyeon of (G)I-DLE and Hyunjae of The Boyz went in to tell what's next for the remaining awards to be given tonight.
BTS shows us an amazing yet meaningful performance of Fake Love, Airplanes part 2, followed by their story of inspiration to ARMYS and an awesome performance of IDOL that reminds each and every one to love yourself and be proud of yourself for who you are.
Lee Sang Yun and Son Tae Young presents Best Song of the Year.
Best Song of the Year: Love Scenario by iKON
Lee Dong Wook presents Best Album of the Year.
Best Album of the Year: Love Yourself (Tears) by BTS
Go Soo presents Best Record of the Year.
Best Record of the Year: Wanna One
Lee Byung Hun presents Best Artist of the Year.
Best Artist of the Year: BTS
And that concludes this year's Melon Music Awards 2018.
---
Tune in to HallyuLife for more award shows updates.

THIS SPACE INTENTIONALLY LEFT BLANK.