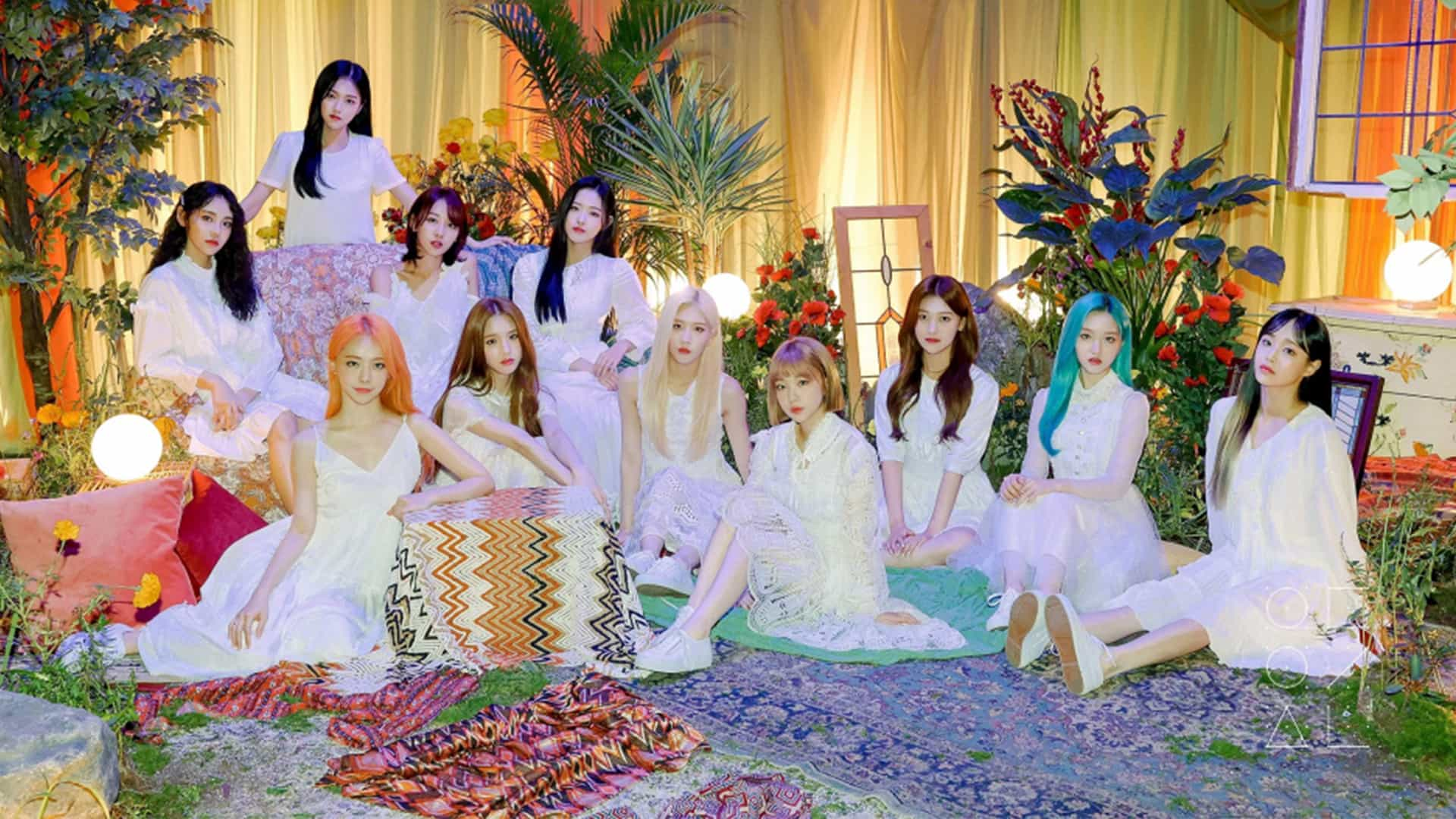 K-pop girl group LOONA makes another international achievement with their English track 'Star' as it officially enters the Billboard Pop Airplay Chart.
On February 5, LOONA's 'Star' debuts on the Pop Airplay Chart at No. 40 and had a 53% gain in plays (translates to 756,000 audience impressions) in the last week of January according to MRC data (reflecting weekly 160 mainstream radio broadcasts from Top 40 radio stations in the US). One of the radio stations that led to it was KFRH Las Vegas with a total of 45 plays for 'Star' within the week of monitoring.
In line with this, LOONA joins BLACKPINK on being the only Korean girl group to reach the Pop Airplay Chart. It was after BLACKPINK reached No. 21 in October 2020 with 'Ice Cream' ft. Selena Gomez. LOONA also joins other big ticket K-pop artists like BTS, PSY, MONSTA X, and BTS Suga.
Here is the recap of K-pop artists to hit the Billboard Pop Airplay Chart:
PSY – 'Gangnam Style' | No. 10 on Oct. 27, 2012
BTS feat. Desiigner – 'MIC Drop' | No. 25 on Jan. 27, 2018
BTS – 'Fake Love' | No. 34 on July 21, 2018
Steve Aoki feat. BTS – 'Waste It On Me' | No. 38 on Dec. 8, 2018
BTS feat. Halsey – 'Boy With Luv' | No. 22 on May 11, 2019
Monsta X & French Montana – 'Who Do U Love?' | No. 26 on Oct. 12, 2019
BTS feat. Lauv – 'Make It Right' | No. 24 on Feb. 8, 2020
Monsta X – 'You Can't Hold My Heart' | No. 40 on March 28, 2020
BLACKPINK x Selena Gomez – 'Ice Cream' | No. 21 on Oct. 20, 2020
BTS – 'Dynamite' | No. 5 on Dec. 19, 2020
MAX feat. SUGA – 'Blueberry Eyes' | No. 39 on Jan. 16, 2021
LOONA – 'Star' | No. 40 on Feb. 6, 2021
According to KCLA's program director Bill Schulz, 'Star' has a unique sound that the top 40 is missing right now. It's a great balance record for sound and tempo.
While iHeartRadio's 'Most Requested Live' host Tim Herbster shared, "LOONA's 'Star' received the most number of responses in the recent episode of the show. It is the most requested song and is trending worldwide every Saturday night.
LOONA send their gratitude through their agency, by saying, "We are truly grateful for the love you have given us, which makes us achieve these amazing records. We will do our best to present more diverse songs in the future."
LOONA recently released the third mini-album 'Midnight [12:00]' in October 2020 with its title track 'Why Not?' and English track 'Star'. -HallyuLife.com

THIS SPACE INTENTIONALLY LEFT BLANK.