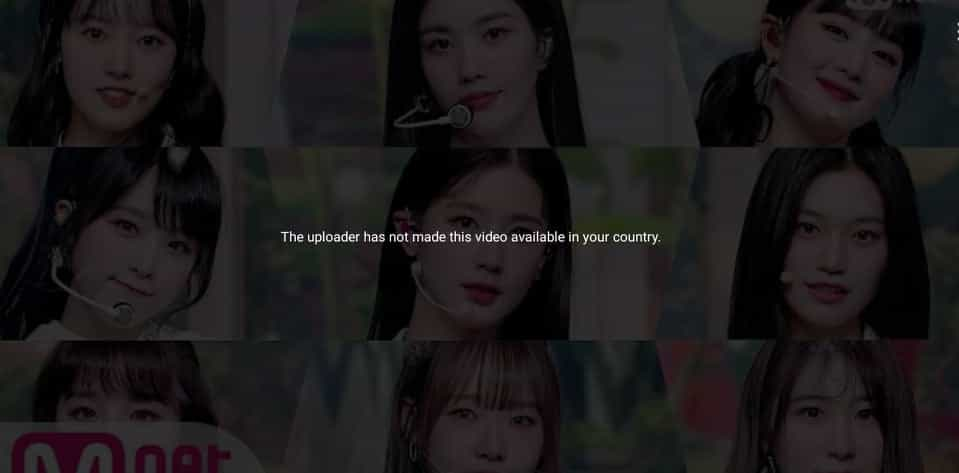 UPDATED on 2021.03.05 with information that since January 21, all new M Countdown-related videos were geo-blocked to the PHL territory. The headline previously reads January 31.
---
If you are a Filipino and are a regular K-pop stan watching M Countdown stages on YouTube, you might have noticed that the last video available from their M Countdown playlist is from January – that is because all new videos from January 21 onwards are geo-restricted to the Philippines.
The reason why? It has been said that Smart Communications & TV5, one of the top telecommunication companies and broadcasters in the Philippines, respectively, which are both owned by the PLDT-Smart group, has acquired the broadcasting rights to air M Countdown episodes on free TV in the region, and the content restriction on YouTube is apparently part of the exclusive rights agreement.
While it can be bypassed if you use a VPN, the result is that post-broadcast VOD performances wouldn't be available on YouTube for Philippine territories, which most Filipinos rely on when watching their favorites in much higher resolution.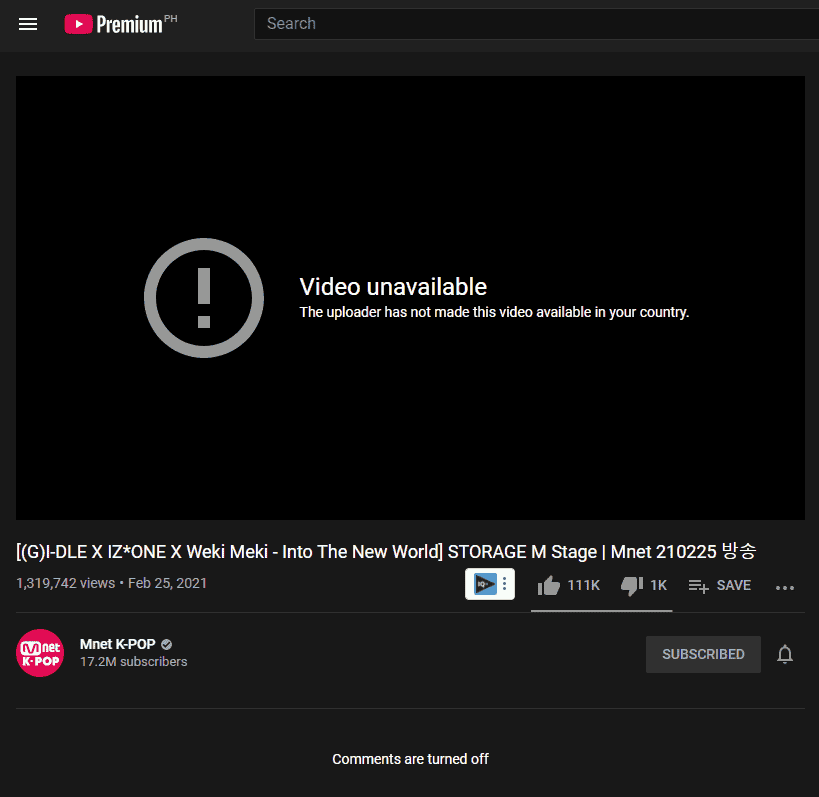 However, it seems that only M Countdown stages are the ones only affected and extra contents such as direct fancams uploaded on the M2 (Mnet's Digital channel), are not.
The PLDT-Smart group is heavily involved in the K-pop industry since its popularity skyrocketed, with its telecom arm Smart group having K-pop megastars BTS and A-list actors and real-life couple Hyun Bin and Son Ye Jin as their ambassadors, and being a sponsor of Mnet's KCON:TACT season 2, which was exclusively broadcasted in the Philippines thru Smart's gigafest.ph platform.
Fans are angry because aside from effectively blocking VOD viewing, the videos in question on YouTube do also count for points for M Countdown the following week for the artist, with the criteria named "Mnet Broadcast", as well as the fact that the show will air on a later time in the evening, 11 PM Philippine time (GMT+8) to be exact.
Not all K-pop fans are also watching televisions unlike before, and most are now heavily depending on the internet to view performances of their favorite artists, as it counts towards the charts. -HallyuLife.com

THIS SPACE INTENTIONALLY LEFT BLANK.