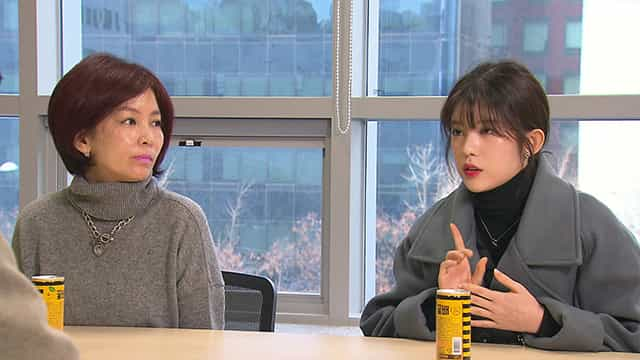 (UPDATED) Another accusation has been thrown out against CJ ENM and an idol reality program they aired back in 2016, this time, by Momoland member Daisy, who is currently inactive with promotions and is currently on a contract dispute with MLD Entertainment, according to this report.
Daisy, who became a member of Momoland in 2017, told KBS reporters that Momoland members had paid hundreds of millions of won in production costs for the show 'Finding Momoland', and they had a debt of nearly 70 million won (each Momoland member) in 2017, in which Daisy and other Momoland members had paid, effectively bearing the production costs of the show.
The member also accused the show 'Finding Momoland' being rigged, by putting together 10 trainees and setting up a survival-like audition process which forms a girl group supposedly through judging and referendum by famous producers and votes, with 60% of the producer's screening score, 20% of the online referendum score, and 20% of the final audience's field vote.
However, according to KBS, the debut has already been decided and on the day of the final elimination round of Momoland, Daisy, who was eliminated on the program, was offered to join Momoland immediately by the agency on the day the final member was decided.
In response, MLD Entertainment (Momoland's agency) said that, "It is correct that we offered Daisy to join the next album and Momoland, but because Daisy agreed, we proceeded with it."
CJ ENM responded to the report that CJ didn't produced the program but simply arranged it by outsourcing the agency and only partaked as the broadcaster of the program. However, it was also said that CJ / Mnet's main PD participated in the program production.
Daisy has not participated in Momoland's activities due to a conflict with her company for nearly a year from February to the present, and is actually in the process of canceling her contract with MLD Entertainment.
Momoland recently reorganized from the 9-member group to the now 6-member group after Yeonwoo and Taeha officially left last November, and made a comeback last month with the digital single 'Thumbs Up'. -HallyuLife.com

THIS SPACE INTENTIONALLY LEFT BLANK.