#MOMOLANDinManila2019 – HallyuLife Special Coverage
[vc_row][vc_column][vc_custom_heading text="#MOMOLANDinManila2019 – HallyuLife Special Coverage" font_container="tag:h1|font_size:30|text_align:center" google_fonts="font_family:Montserrat%3Aregular%2C700|font_style:700%20bold%20regular%3A700%3Anormal"][vc_empty_space][vc_separator][vc_row_inner][vc_column_inner][jnews_element_embedplaylist compatible_column_notice="" layout="horizontal" playlist="https://youtu.be/TX-DvVn_A2Q, https://youtu.be/B4ASPA6-unw, https://youtu.be/8I2z29zqan4, https://youtu.be/Ubxn7Oh-hY8, https://youtu.be/OJ7ssWBncE4, https://youtu.be/IRPMRUFhbfs, https://youtu.be/b9aidhvxk_s, https://youtu.be/UE2lROvL-G4, https://youtu.be/3KbJ3Cgg0aI, https://youtu.be/81mAHLYZzDI"][/vc_column_inner][/vc_row_inner][jnews_block_5 compatible_column_notice="" number_post="4″ post_offset="0″ include_post="3424,3435,3440,3443,3457,3475,3480,3514,3517,3521,3528,3731,3728″ excerpt_length="20″ pagination_mode="scrollload" pagination_number_post="4″ pagination_scroll_limit="0″][/jnews_block_5][/vc_column][/vc_row]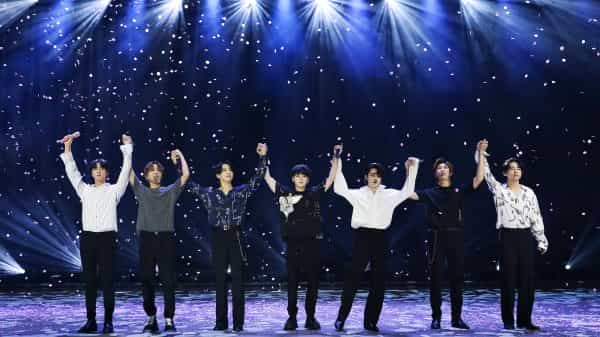 News
BTS will be holding the 2021 instalment of their "Bang Bang Con" on 17 April, with a total of three shows to be streamed.
News
Healthy living and advocacy for mental wellness takes centre stage in today's pandemic ridden world. SuperM is here to do their part.
K-Pop
Up-and-coming boy band VERIVERY tell us their favourite album track and how things have changed for the group in times of a pandemic.
News
The war has just begun, and the second mission is already starting.
News
Happy 3rd Anniversary to the pioneer of the mala taste genre, Stray Kids!
Editorials
"Asians were treated as perpetual foreigners, invited but not fully integrated," says K-pop singer-songwriter Eric Nam.
K-Pop
ITZY has something special to say to MIDZYs.
K-Pop
Going Dumb trends worldwide as its addictive melody has fans go crazy about it!
News
Hold on tight as these six legendary performances blow your eyes away!