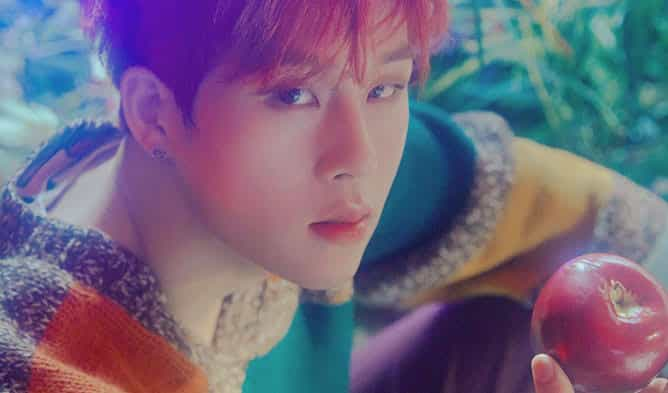 MONSTA X's Jooheon, also known as Joohoney, will be taking a break from activities temporarily to focus on his recovery from anxiety.
Starship Entertainment released a statement on Saturday, January 12, revealing that the member would be taking a break from his activities due to anxiety.
"Joohoney recently visited multiple professional medical institutions for accurate diagnosis regarding anxiety symptoms," the statement reads. "The results of the examination showed that due to anxiety symptoms, sufficient rest and stability are essential for him to make a full recovery. We have had a thorough discussion with Joohoney and Monsta X members, and have decided to take continuous treatment and stability which focus on the restoration of Joohoney."
Fans are also asked to be understanding in light of the situation. His return will "be based on his recovery status and professional opinions, which will also be conducted through careful consultation with Joohoney and the members."
Here's Starship's entire statement below: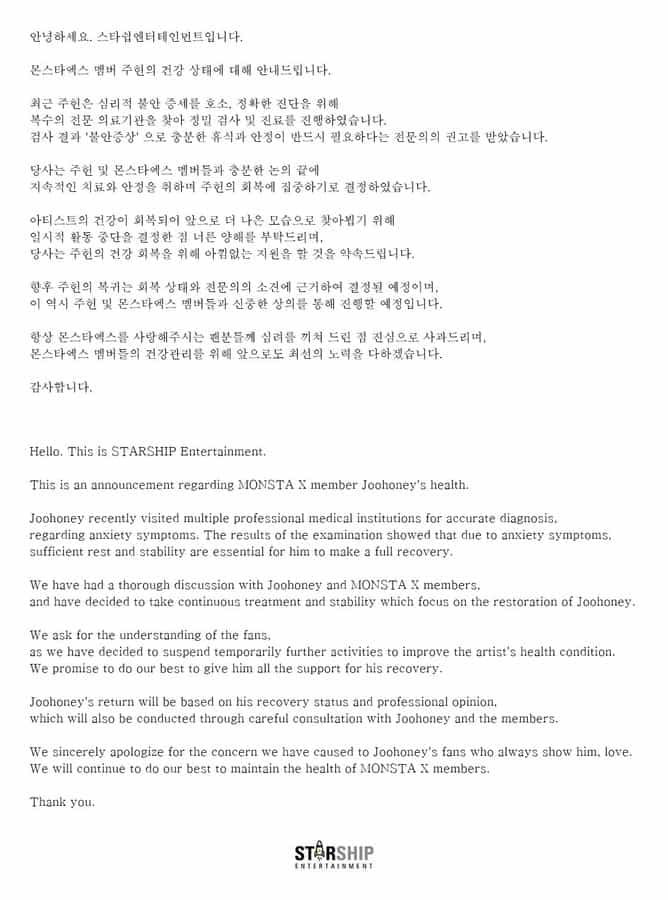 The label also apologized to the fans of MONSTA X and Joohoney by saying, "We will continue to do our best to maintain the health of MONSTA X members." -HallyuLife.com

THIS SPACE INTENTIONALLY LEFT BLANK.