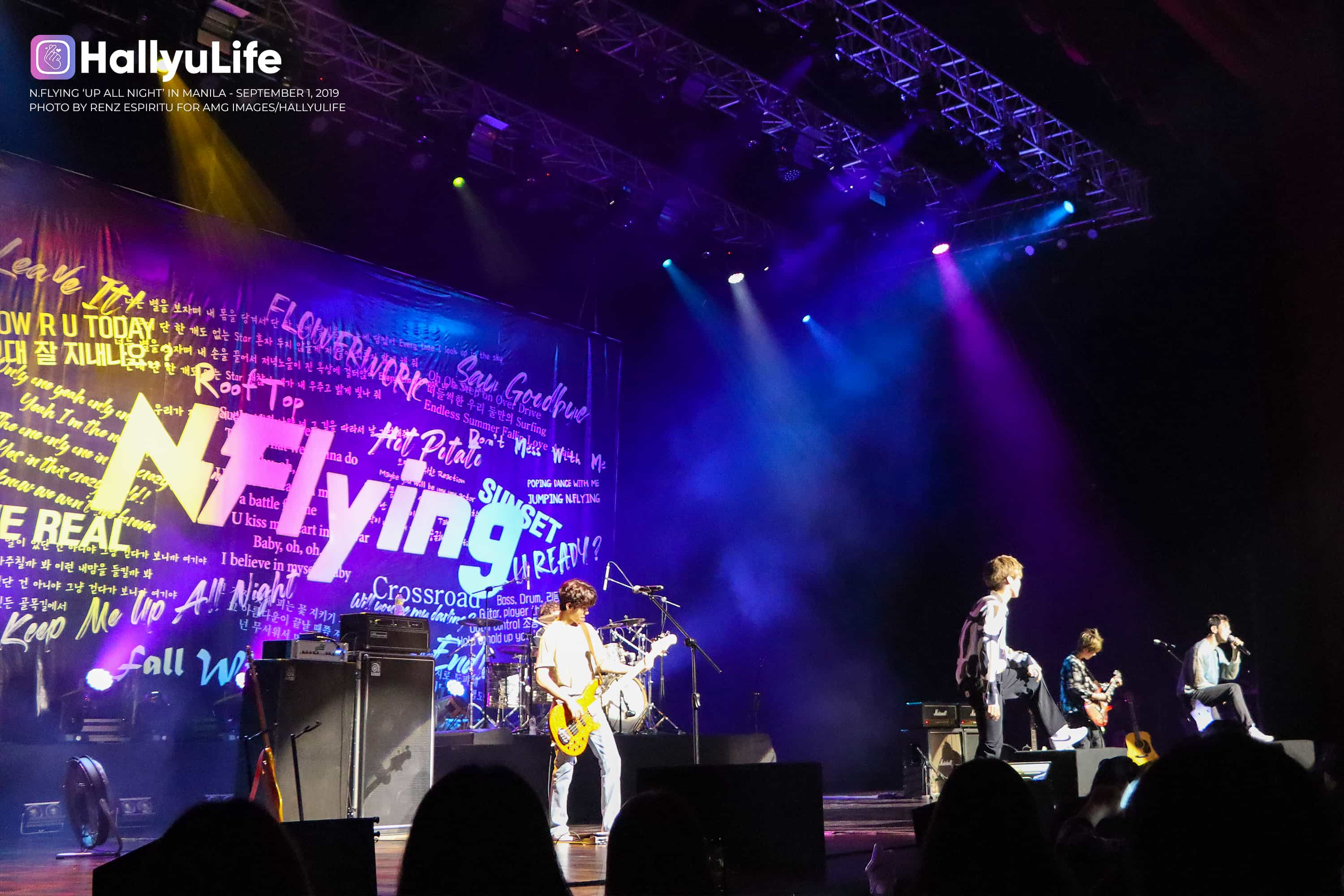 N.Fias in Manila are off to a good start with the month of September, as the South Korean rock band N.FLYING just gave their all on their first full concert in Manila last September 1 at the New Frontier Theater in Quezon City.
And even though the band is no stranger to the Philippines (they went in 2017 for K-Pop Republic 2), the night was just special as they are facing N.FIAs up close with the stage fully set just for them.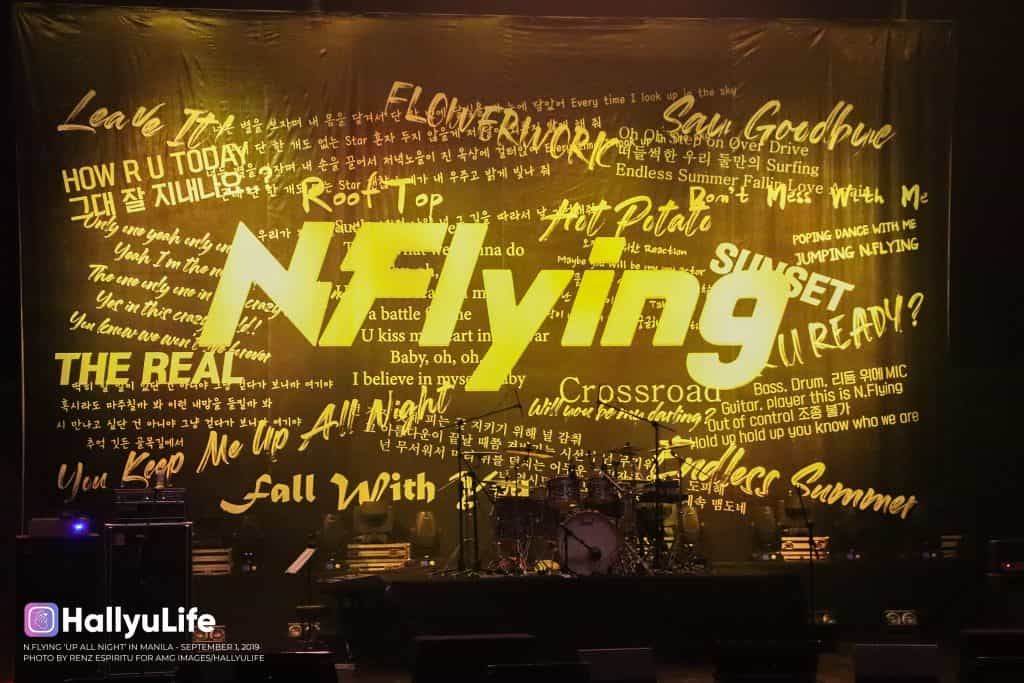 The first set of performances were ear-pleasing ones, and despite some don't like rock (and I know many might disagree to this), N.FLYING's music in my opinion, is indeed music to our ears – combine it with the almost perfect sound system of the theater, and you know what's the result – a music paradise.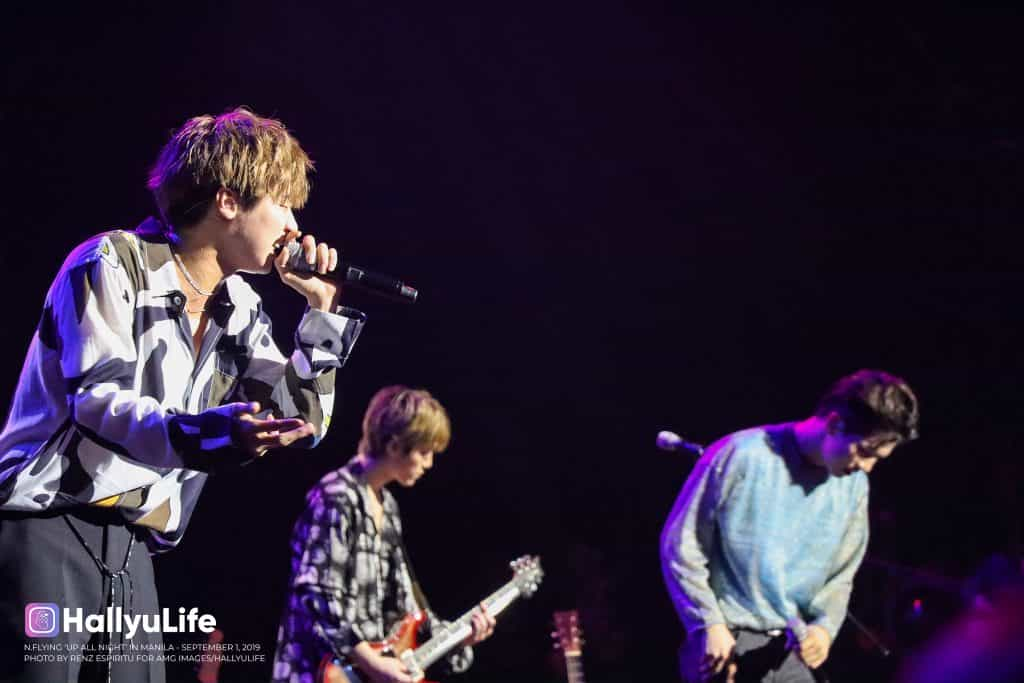 The band kicked off their set-list with some of their hits, such as "Up All Night", "R U Ready?" and "Preview", which gives us a preview of course of how the rest of the night would be like.
After the three consecutive sets, the band took on the stage to share some experiences, like how they tried "sapin-sapin" (layered, sticky rice cakes), as well as meals on the fast-food chain "Jollibee". They also went on swimming at their hotel as a form of relaxation.
Non-stop Performances
We always thought that having a solo concert for a band like this was great, as they get the chance to play a lot of their music for their fans. It also gives the chance to showcase their great vocal ability and synchronization as a band even more – and as a former band member, I really respect them.
As they continued the performance spree, the band again played three more songs, namely "Anyway", "Love Fool", and "Don't Mess With Me".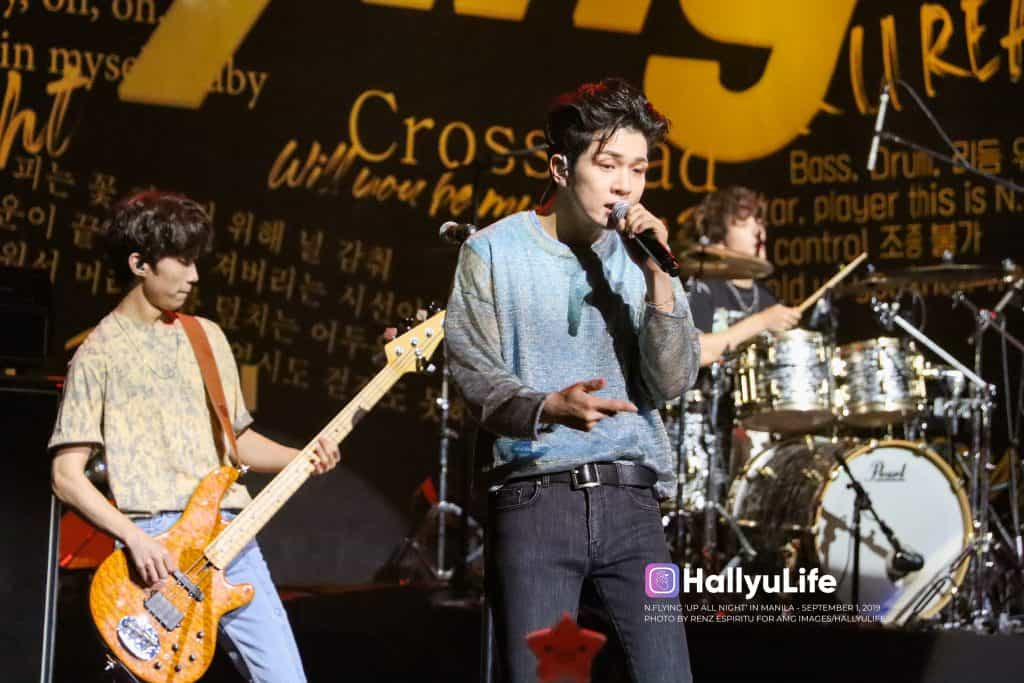 N.FLYING isn't all about rock, they also gave the audience some serenades, calling it a preview of fall, spring and winter (which unfortunately the Philippines don't have) as they played relaxing songs such as "Spring Memories, "Crossroad" and "Like A Flower".
Speaking with fans, they took the chance to say what they feel in Filipino, with them saying "Gustong-gusto kita" (I really really like you), making Filipino N.Fia hearts flutter even more.
Special serenade
N.FLYING teased it before on their social media accounts, and now we got to hear it live! Their rendition of the undeniably popular Eraserheads hit "Ang Huling El Bimbo" struck our ears, leading to fans even requesting for an encore. A video? Of course we got yah!
High-energy performances
As N.FLYING continues to play their remaining sets, they went on to hype the hyped crowd even more with a medley of Queen's greatest hits – you know, the likes of "We Will Rock You", "We Are The Champions", "Radio Gaga", "Don't Stop Me Now" and of course "Bohemian Rhapsody".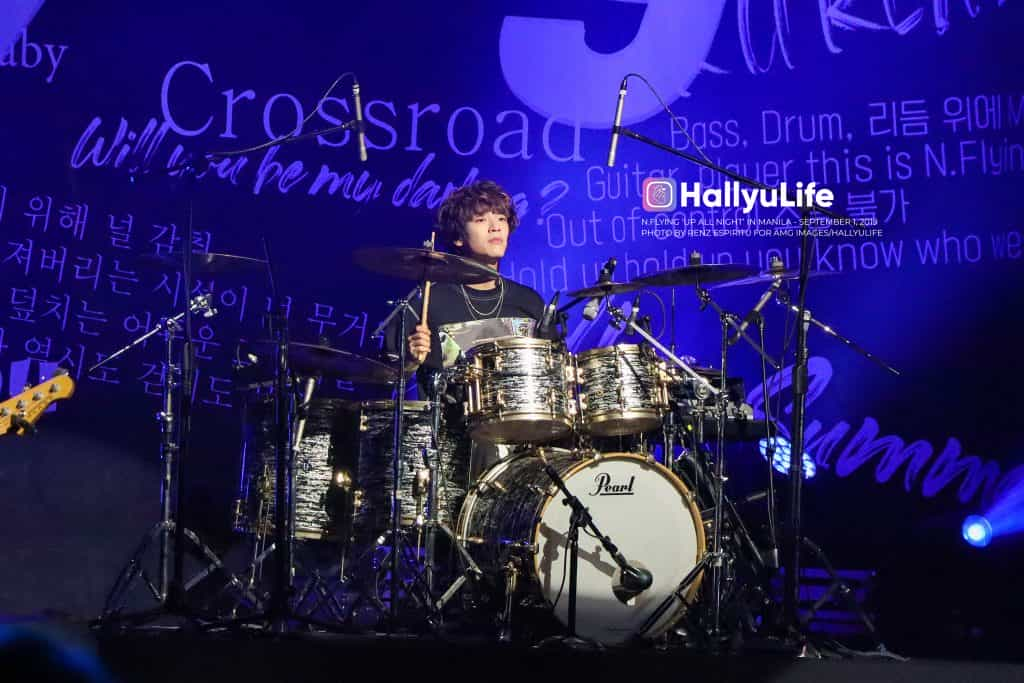 They continued the high-energy stage as they progress on singing some of their songs such as "Endless Summer", "Rooftop", "Flowerwork" and "How R U Today". N.Fias also got to hear their newest song "Sunset" as a surprise.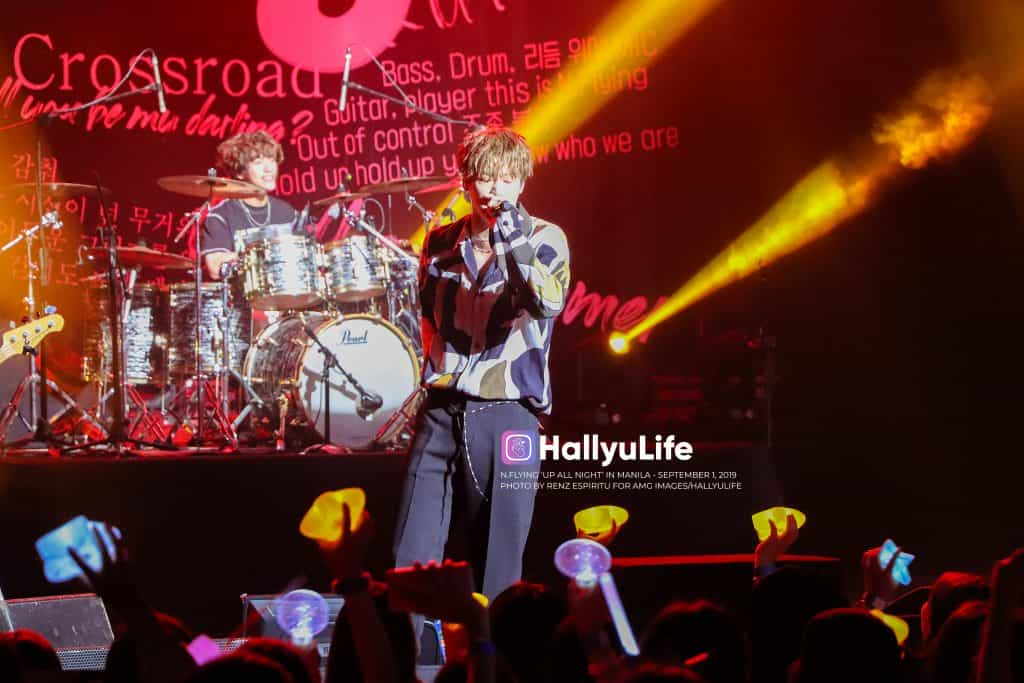 As their show goes on to the end, the energy that N.FLYING was making the crowds even more exuberant and engaged. They went on to perform "Fall With You", "Leave It" and "The Real".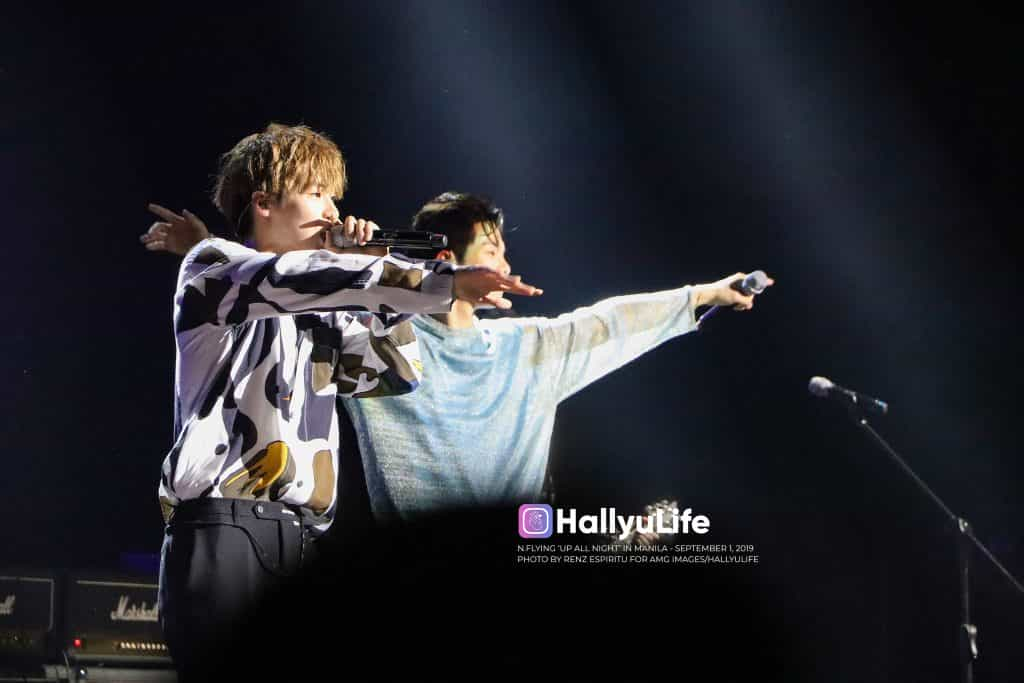 They said it was their last stage but of course we didn't believe that (as we who always went to concerts and such knows), and as said, they went out again for an encore stage, performing "Hot Potato", "Say Goodbye" and "Don't Forget This", as they stick the night to N.Fia's memories.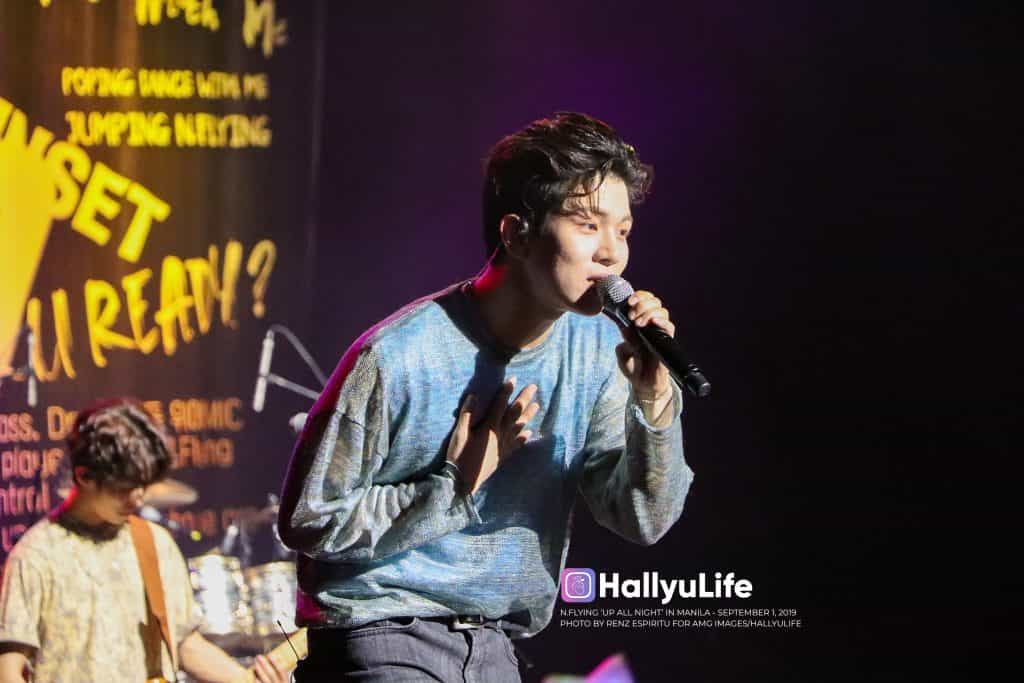 N.FLYING never ceased thanking their Filipino fans for the high-energy throughout the concert as well as unwavering support. They even said "Maraming salamat po (thank you so much)!" as a form of appreciation for giving them an unforgettable night, and promising to Filipino N.Fias that they'll return with bigger and better shows.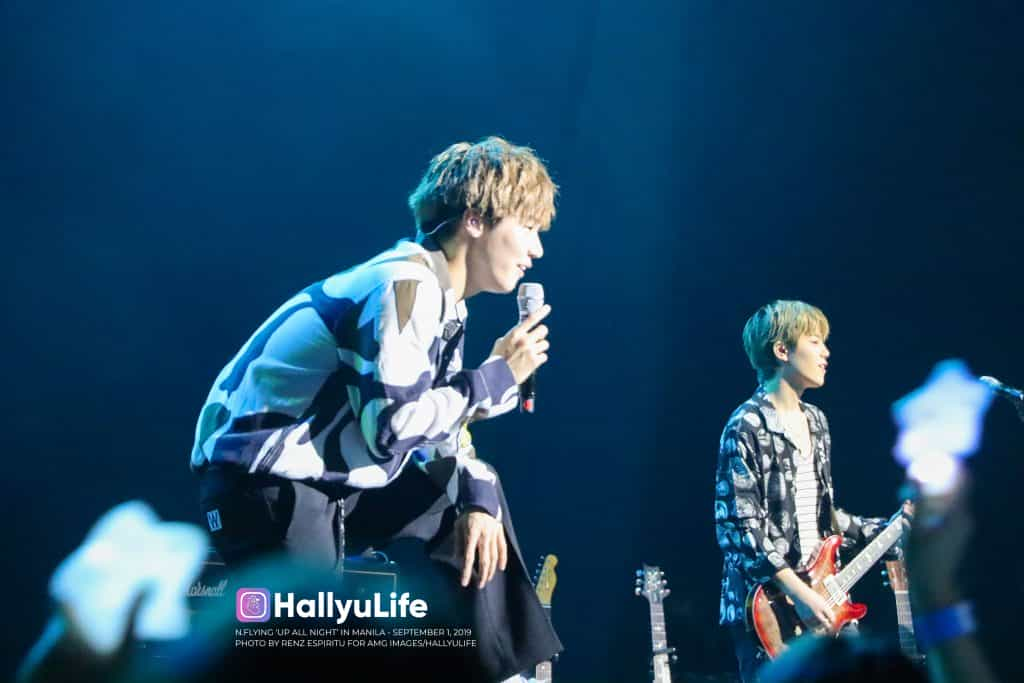 In the end, almost all fans were treated to a treat as they got a chance to hi-touch N.FLYING as a surprise. I literally said to them upon facing them "good job for making us your new fans". I don't know about my photographer if he said the same thing, though. -HallyuLife.com
Want to see more photos from the concert? Check out our photo-gallery here:
[jnews_hero_13 include_post="5572″]
---
HallyuLife would like to thank Three Angles Production for inviting us to witness and cover the event.
N.FLYING 2019 "UP ALL NIGHT" in MANILA was made possible by Three Angles Production and FNC Entertainment.

THIS SPACE INTENTIONALLY LEFT BLANK.