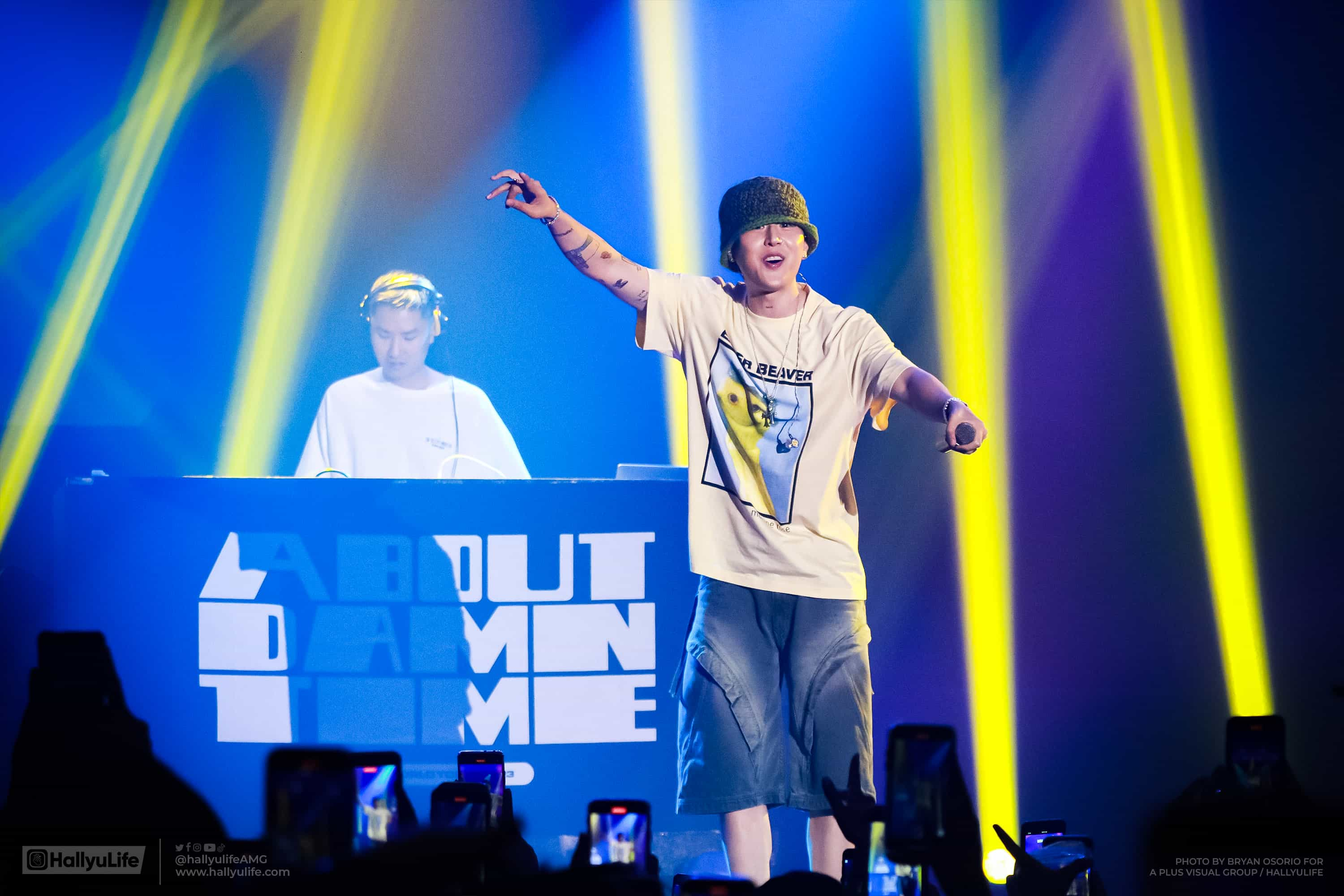 "Let me just say, the energy here is unbelievable." 
That's what the Korean-American rapper pH-1 had to say to his Manila fans during his About Damn Time tour here in front of about 500 people at the Filinvest Tent in Alabang, Muntinlupa, which was made possible by Karpos Live.
Filipino crowds are known for being extremely energetic, loud, and excited – thus, they never failed to amaze any artists that will come here for a show, no matter how large or small they are in numbers.
DJ Spray first appeared on stage and then followed shortly by the man of the night, pH-1 (also known as Harry), with the song 'MEET N GREET'. He then taught the crowd his signature chant for the tour, where he says "I'm here!", and then the crowd will respond with "About damn time!", which was an awesome exchange to see live.
pH-1 also performed his hit songs such as 'Malibu', PACKITUP!', 'ZOMBIES', 'TIPSY', 'Homebody', 'TELEFONO' and 'YUPPIE TING', as well as the tracks 'iffy', 'Groupie', 'I'm Not Sorry', 'JULIETTE!', 'Nerdy Love', '365&7', 'Achoo', 'Orange', 'The Purge' and 'Oscar' – a mix of energetic, upbeat tracks and smash hits, making the crowd sing (and rap) along with him.
The rollercoaster ride slowed down when pH-1 performed the songs 'BREAK THE GLASS', 'Shrink Told Me', as well as 'DVD', where he sang seated in the middle with a spotlight highlighting him surrounded by an orange ocean of lights from the fans, successfully commanding and chanting the entire crowd at Filinvest Tent that night.
In some segments, pH-1 also delivered an incredible fan service, taking photos from a fan's Polaroid camera and giving away the photos to some lucky fans as well, splashing some water on the fans which everyone perhaps waited for to happen, and telling everyone in the place that they're 'pogi' and 'ganda', the Tagalog words for handsome and beautiful, repeatedly.
He also gave a shout-out to a fan who gifted him a custom jacket, although unfortunately, he isn't able to wear that on the show, he expressed his gratitude by saying to everyone some inspirational words: "You are gifted with great talents, and you just need good energy, motivation, and inspiration." He also mentioned that the crowd made his first time in Manila "very very very special".
Truly, pH-1 gave his fans a damn good time during that night with his one-hour-and-a-half set – might be short but still fulfilling for all the people out there. -HallyuLife.com
---
pH-1's About Damn Time in Manila is presented by Karpos Live. We would like to thank them for letting us be a part of this show.
Check out our photos from the event here: pH-1 @ About Damn Time Tour in Manila (HQ PHOTOS) [20230503] (hallyulife.com)

THIS SPACE INTENTIONALLY LEFT BLANK.